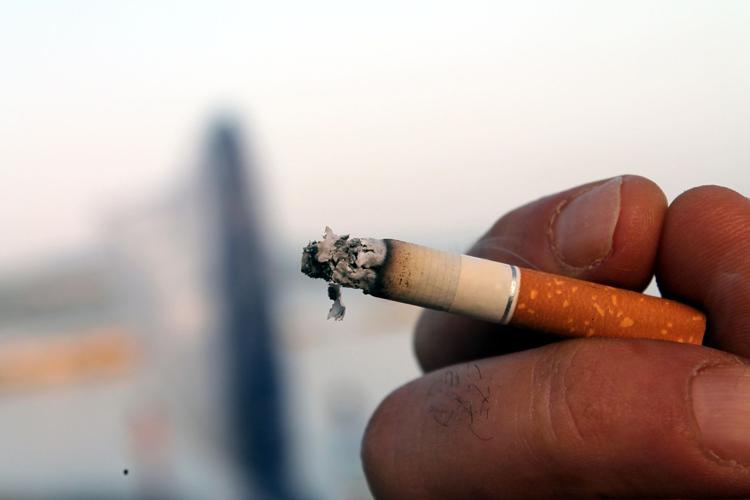 As featured on
OKLAHOMA CITY — Tobacco is hardly the most popular industry these days, but even its lobbyists will come out of the shadows to argue against a tax increase.
OKLAHOMA CITY — Asking voters to raise taxes on cigarettes hasn't worked out well for some states.
OKLAHOMA CITY — Hours after lawmakers declared themselves hopelessly deadlocked Wednesday on whether to hike the state's cigarette tax, a discouraged and frustrated Brett Coble spent his evening learning about closing nursing homes.
Beatrice S. Hawkins, 92, of Floyds Knobs, Indiana, passed away July 20, 2019 at Baptist Health Floyd. She was born on July 10, 1927 in Elizabeth, Indiana to the late Thomas and Mary Hess Farris. Beatrice was a real estate broker the majority of her life and owned Hawkins Real Estate Company.…
Mary Rita (Gohmann) Miller, 71, of Burlington, West Virginia, passed away on Tuesday, July 16, 2019 after a brave battle with cancer. She is survived by her husband, Tom Miller of Burlington; two sons, Robert Walker and wife, Alice, and grandchildren, Michael and Lizzy Walker, Joseph McMilla…
Ronald Brooks "Ace" Atkins, 86 years of age passed on away on July 17, 2019 in New Albany, Indiana. He was born on May 8, 1933 in Harrison County, Indiana to the late Fred and Mona Atkins. Ace was a veteran of the United States Army and a retired supervisor from Sonoco. He was a member of De…
Visitation - 4 to 8 p.m., July 23, 2019, Newcomer-New Albany. Mass - 10 a.m. onWednesday, St. Mary of the Knobs Catholic Chapel. Burial in church cemetery.