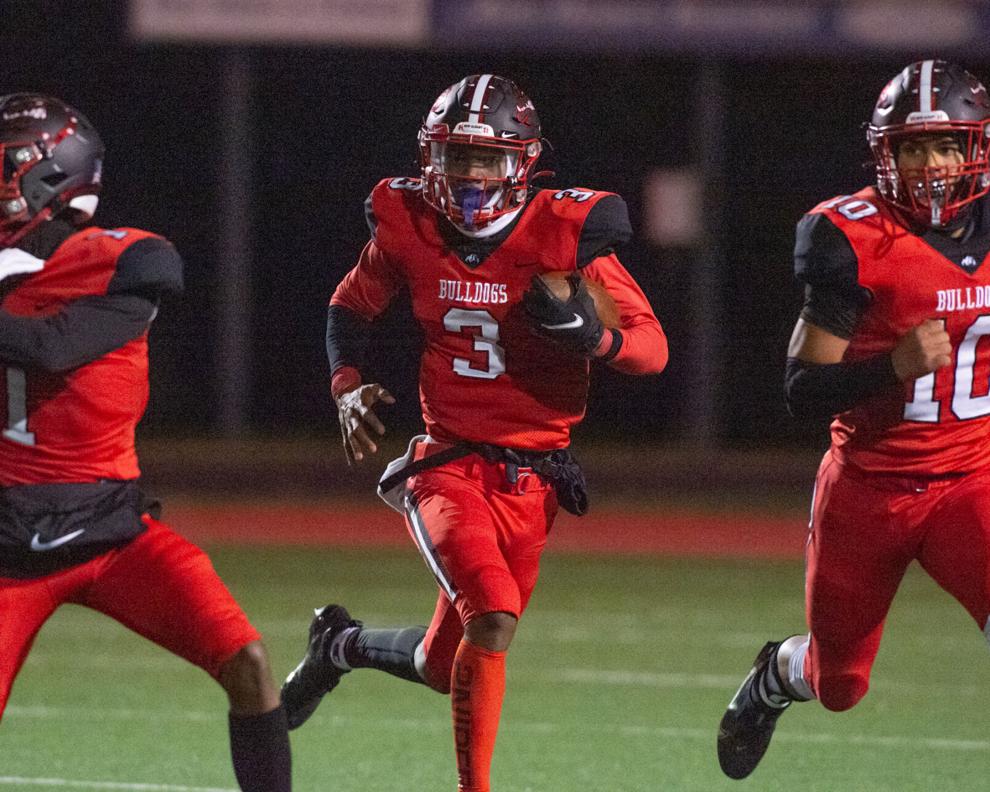 New Albany senior Derell Simmons, the quarterback for the football team, threw for two touchdowns — including the game-winner with 4 seconds left — and ran for another in the Bulldogs' come-from-behind 34-27 victory over visiting Seymour in the Class 5A, Sectional 16 final Friday night at Buerk Field.
Simmons completed 11 of 18 passes for 100 yards with TD throws of 25 yards to DeJon Winburn and 5 to Kyondre Winford. He also ran the ball 10 times for 92 yards, including a 6-yard score.
So far this season, Simmons has thrown for 2,200 yards and 29 touchdowns while also running for more than 400 yards and 11 TDs. Simmons and New Albany (8-3) host Bloomington South (8-2) this Friday night in a regional game.
Check in at the end of the month to vote for Simmons for the Baptist Health Athlete of the MOnth.