SOUTHERN INDIANA — In early August, Southern Indiana pediatrician Dr. Christy Lane got the opportunity to contribute to the fight against COVID-19 in a way she hopes can save lives and help us return to a more normal life — by participating in a clinical trial study for a vaccine.
"I called immediately and said 'sign me up,'" Lane said, of when she learned about the clinical trial. "I said 'this is something I can do, this is something we need, this is something monumental — if this vaccine works — to be part of this process.'"
Lane is one of 30,000 people nationwide participating in the Pfizer Inc. Phase 2/3 study researching the effectiveness, safety, tolerability and efficacy of a potential vaccine for widespread use against the disease caused by the novel coronavirus.
In its simplest terms, the two-year study involves a blood draw and swab test and two injections of either 30 micrograms of the vaccine or a placebo given three weeks apart to qualified candidates in the initial month, followed by four other visits over the remainder of the study to monitor potential infection, symptoms and antibodies.
For the first seven days after each injection, participants keep a digital journal, which is monitored regularly by researchers.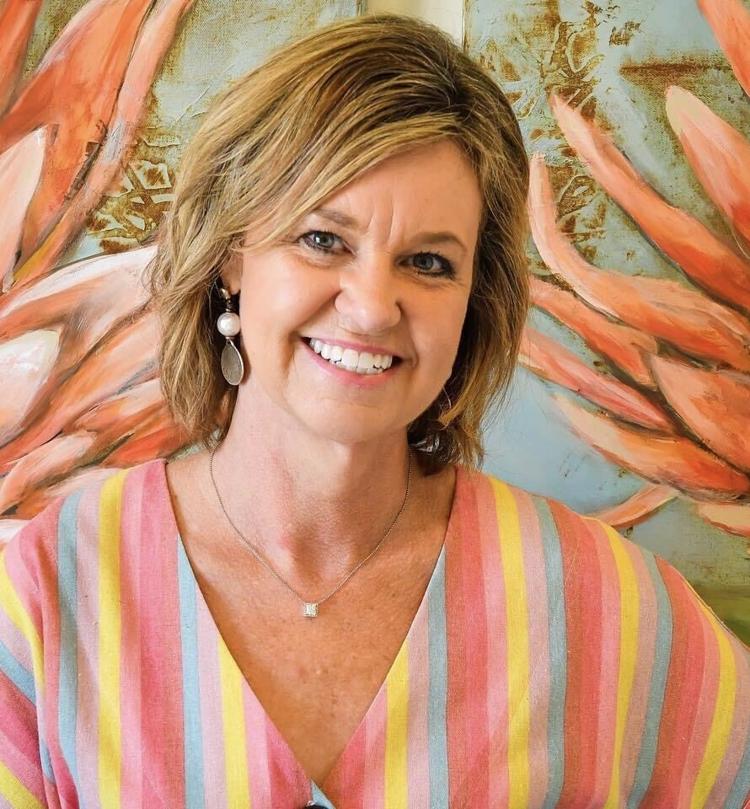 "All the data that we collect is being used to determine if the vaccine is tolerable, also used to determine if its safe," said Marty Osbourn, chief operating officer and research director at Kentucky Pediatric/Adult Research in Bardstown, which serves the participants in Southern Indiana. This facility collects the data, which is analyzed by Pfizer. "They evaluate the patients' reactions and throughout the study, they'll evaluate the antibodies in the blood to determine if the patient is developing antibodies for coronavirus and also determining efficacy."
Participants are prescreened over the phone based on several factors, including general health and activity in public. There is also a focus on older adults, people with stable diseases, and minority populations, who may be more at risk for coronavirus. The current study, which is at capacity at this point at the Bardstown site, was given to adults aged 18 to 85, but Osbourn said an upcoming phase for adolescents 12 to 17 is expected.
She said the participation is so important to getting closer to a real way to get a handle on the disease.
"We're in the midst of a major pandemic, one that I've definitely never seen in my nursing career," she said, adding that the Kentucky Pediatric/Adult Research has been doing clinical trials for more than 30 years. "The reason this study is so important is that there is little known about this virus; we're learning every day, but we do know that vaccines have the potential of changing the pandemic. Vaccines really have the capability of eradicating disease."
For Lane, her choice to participate in the study was multilayered — as a pediatrician who encourages vaccinations for her patients, she wanted to be a good example and "walk the talk," she said. To the wider community, she wanted to dispel myths and fear, be an inspiration for people to be educated and embrace getting vaccinated for the coronavirus when one is available.
She also simply wanted to be part of the solution to saving lives, bringing humanity out of the shadow of the virus that's affected nearly all parts of life since the start of the year.
"It's my mission to do whatever I can to educate people on the facts and the truth regarding this disease," Lane said. "I think we're all just tired of COVID; we're tired of living like this. How are we going to get our lives back? This vaccine is one of those ways.
"Without this vaccine, we've got to burn through a lot of the population to even get close to herd immunity. That's going to be overwhelming for our hospital system, that's going to be a lot of deaths."
Her journey into the study — documented on social media as part of her campaign to educate — has garnered the attention of other Southern Indiana residents like Lanesville resident Amanda Beam and Jenny Higbie, New Albany Floyd County Schools board member. Both are participants.
"I think all of us just feel a bit helpless in the time of this pandemic," Higbie said. "This was one way I could concretely give back — I'm working toward a solution rather than feeling helpless."
Beam said she was excited to be part of the trial, in large part because it can be a big step in helping people who are immunocompromised and both unable to participate in the trial and more at risk for severe illness if they get coronavirus.
Higbie said when she first called to inquire about getting involved, she thought it would be a long wait to get things rolling.
"But they called me the very next morning because they had had a cancellation," she said. "It happened pretty quickly."
She said she thought the first visit would be sort of an in-and-out thing but was quite thorough — there were a lot of questions and information given. She said one of the biggest things she wanted to know was whether it was transferrable — if someone else could get sick from her getting the vaccine, but that's not how it works and all participants are able to continue with daily activities.
"They were very thorough and we had to go through a very long document that explained everything and we had to sign each segment of the document letting them know that we understood what we were doing," she said.
Although participants aren't told whether they receive the vaccine or a placebo, both Higbie and Beam reported having symptoms around the 36-hour mark after receiving their first injection. Higbie had chills and a slight fever; Beam had a fever of 101 for a short time.
While some vaccines have traditionally taken up to a decade to create, the Federal Drug Administration is working to get out something quicker than that due to the rapid spread of COVID-19. But Osbourn said that doesn't mean cutting corners or haphazardly rushing a fix.
"No shortcuts are being taken with these trials even though it's moving quickly," she said. "All the rules are being followed." Part of the reason it can move quicker, she said, is because different phases are being done simultaneously alongside one another, rather than the more traditional method where one step is completed before moving to the next.
"There's an urgent reason here," she said. "We have this pandemic that we need to get on top of...so we can live our normal lives. It's important that we get this pandemic under control and vaccines are going to be our best shot."