NEW ALBANY — Joe Geswein is normally a pretty laid-back man.
When celebrating birthdays in the past, Geswein's son, Fred, said the family usually prefers keeping things simple. But Geswein's 97th birthday was something a bit more special.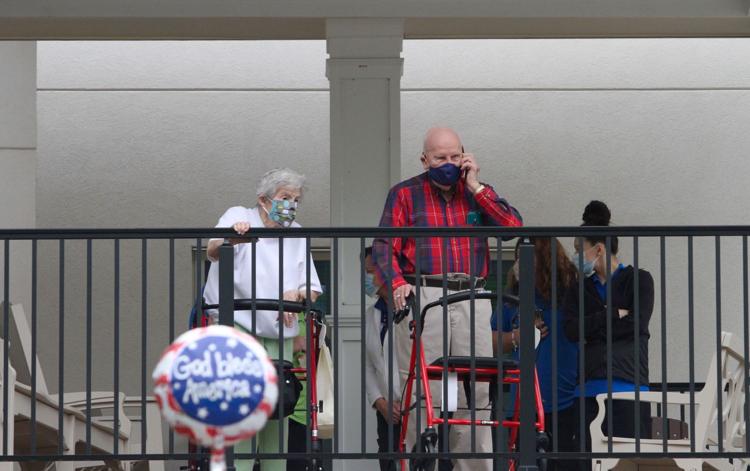 The coronavirus pandemic has kept those residing in assisted-living facilities apart from their loved ones for the past several weeks. This has prevented Geswein and wife Jean, who are both residents at Hellenic Senior Living in New Albany, from interacting with their family in a normal fashion.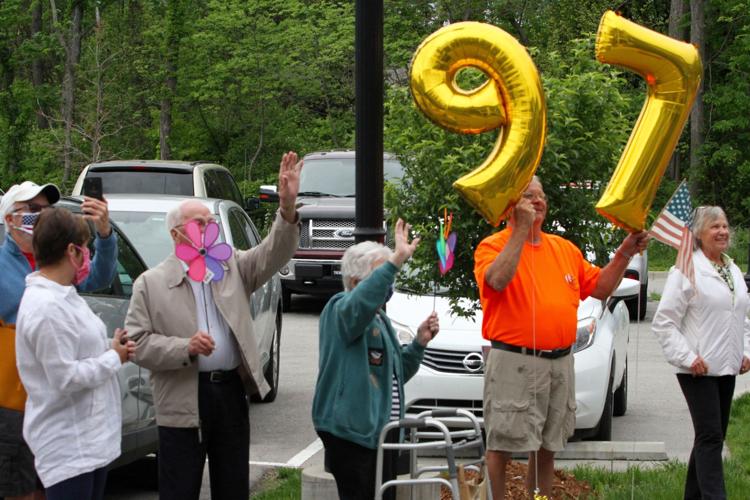 But on Wednesday, family members put together a surprise visit to bring the party to the Gesweins. Roughly 40 people from four generations — along with a dog — gathered in the parking lot at Hellenic that evening with signs and balloons in hand to wish Geswein the happiest of birthdays. He and his wife were able to join in the festivities from the patio of the nursing home.
The event brought together more relatives than the family reunion, according to Fred. Among the smiling faces was Geswein's 93-year-old little brother, Francis.
Fred made sure to thank the employees of the facility and his family for coming together to create a bright day in a strange time for his parents, who have been married for 73 years.
"He's a veteran of World War II," he said. "We say that he and mom are living artifacts, because they've got so much history. They're part of that Greatest Generation. They've been through the Great Depression, World War II, Vietnam, race riots and whatever we're doing now. They've seen so many changes."