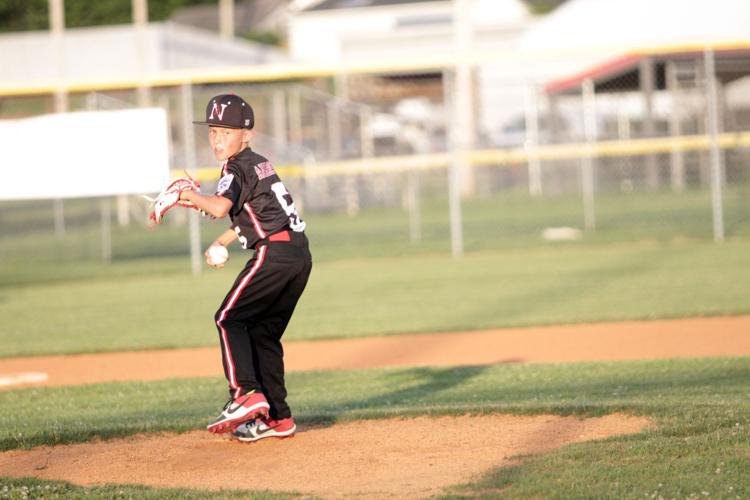 As featured on
Action from Thursday night's District 5 Little League Tournament at Jeffersonville. 
JEFFERSONVILLE — The Jeff/GRC 10U baseball team picked up a 17-7 victory against Silver Cree…
Beatrice S. Hawkins, 92, of Floyds Knobs, Indiana, passed away July 20, 2019 at Baptist Health Floyd. She was born on July 10, 1927 in Elizabeth, Indiana to the late Thomas and Mary Hess Farris. Beatrice was a real estate broker the majority of her life and owned Hawkins Real Estate Company.…
Mary Rita (Gohmann) Miller, 71, of Burlington, West Virginia, passed away on Tuesday, July 16, 2019 after a brave battle with cancer. She is survived by her husband, Tom Miller of Burlington; two sons, Robert Walker and wife, Alice, and grandchildren, Michael and Lizzy Walker, Joseph McMilla…
Ronald Brooks "Ace" Atkins, 86 years of age passed on away on July 17, 2019 in New Albany, Indiana. He was born on May 8, 1933 in Harrison County, Indiana to the late Fred and Mona Atkins. Ace was a veteran of the United States Army and a retired supervisor from Sonoco. He was a member of De…
Visitation - 4 to 8 p.m., July 23, 2019, Newcomer-New Albany. Mass - 10 a.m. onWednesday, St. Mary of the Knobs Catholic Chapel. Burial in church cemetery.