INDIANA, U.S., EARTH — On Saturday, when the country celebrates the 50th anniversary of the Apollo 11 moon landing, they'll be applauding one of Indiana's many contributions to space exploration.
Fourteen years before he commanded the historic Apollo 11 mission that took mankind to the moon, Neil Armstrong graduated from Purdue University in West Lafayette with a degree in aeronautical engineering. By 1969 he would become the first person to step foot on the lunar surface.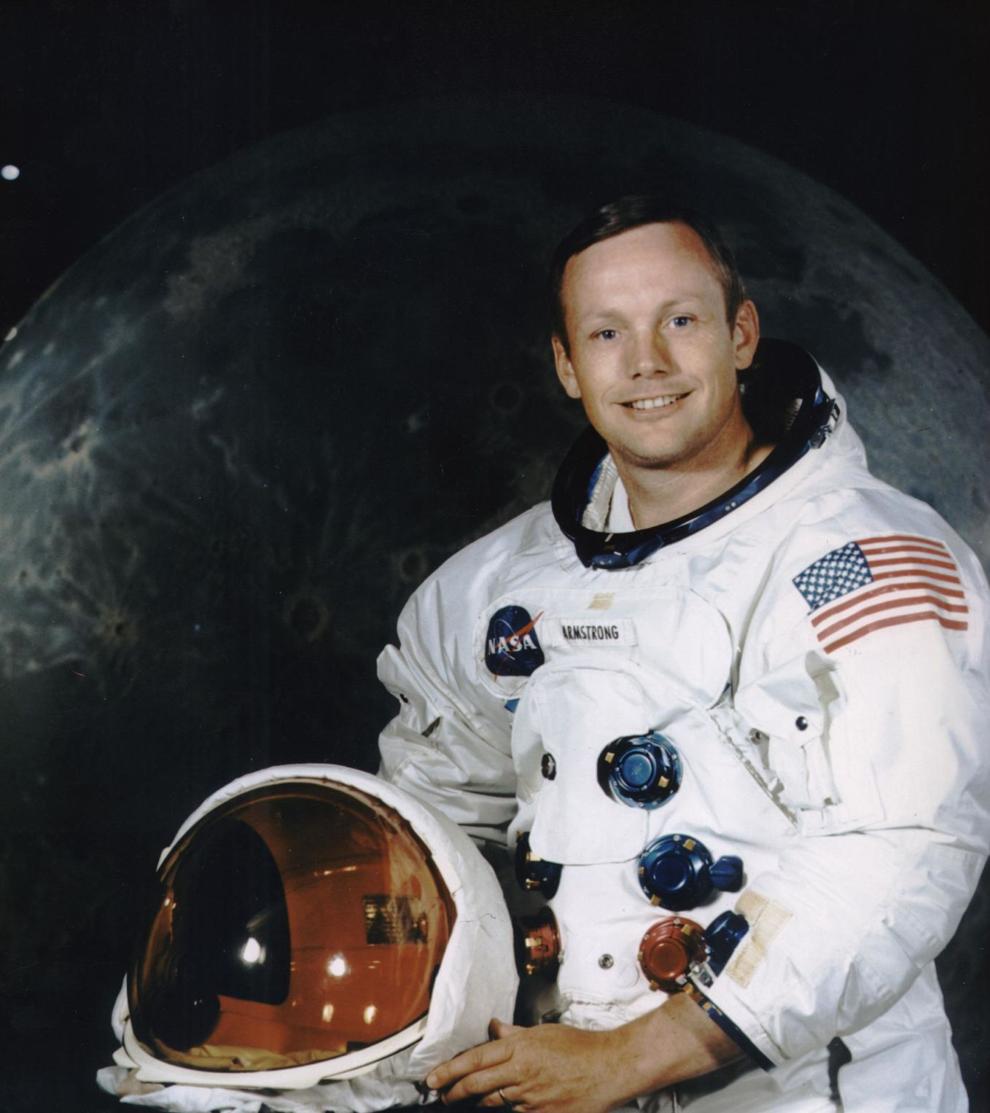 Armstrong's legacy is well-known and championed among Hoosiers, but he's not the only space explorer with Indiana ties. In fact, Purdue has long been known as the "cradle of astronauts," with graduates such as Gus Grissom (a Mitchell native who died in the Apollo 1 spacecraft fire), Gene Cernan (the last person to walk the moon), and more recently, Beth Moses (the first female commercial astronaut now working for Virgin Galactic).
Dr. Steven Collicott, professor at Purdue's School of Aeronautics and Astronautics in the College of Engineering, revels in Purdue's rich history of aerospace. He's worked with or met a number of the space greats, including Armstrong (he says he could tell you exactly where he was standing when he shook Armstrong's hand).
"Being an aerospace professor here is an amazing job," said Collicott, who has taught at Purdue for nearly 30 years. "My colleagues, our staff and students, the alumni I meet around the country and around the world, people just really share a passion for aerospace and share a desire to achieve new things."
Collicott, a West Lafayette native, grew up immersed in the space program, raised in part by a Purdue grad who worked on some of the instruments left on the moon. He can still remember watching the landing on TV with his family.
"We were sitting there, all six of us in the living room," he said. "but in my memory, it's just the television and I — there's nobody else. I was so focused, so excited by what was going on."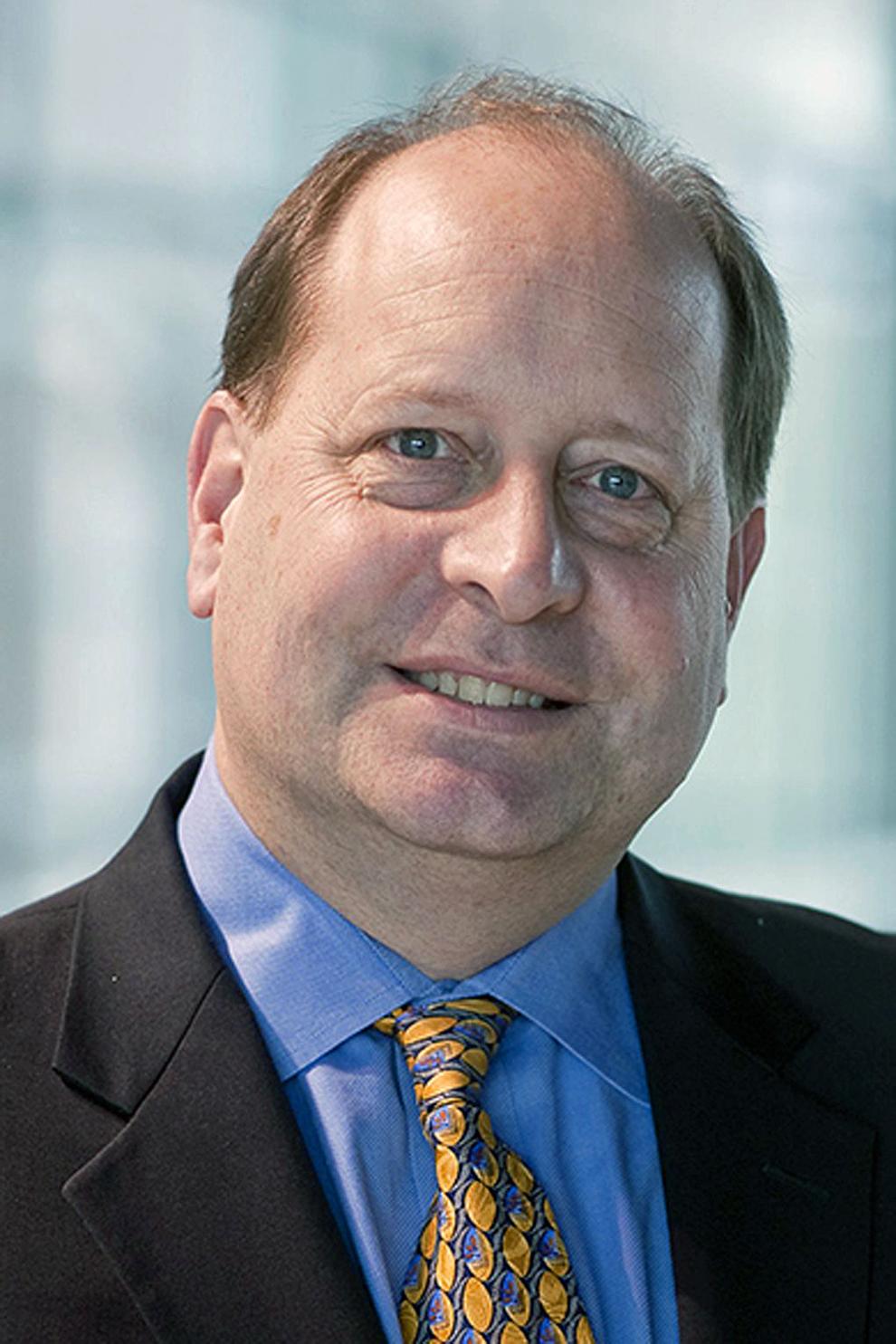 Growing up in the age of the moon landing, Collicott can't quite understand how anyone grew up to be anything but an astronaut. He's not exactly an astronaut himself, but he teaches the next generation of space enthusiasts, leads suborbital experiments and helps advise the engineering and aerospace community. He's also had experiments fly on the International Space Station.
It's hard to know how many other native or adopted Hoosiers are behind the scenes chipping away at space research and exploration. As Collicott says, there's not some kind of tall, Indiana aerospace factory signaling all the work being done in the state. It's work that isn't typically thrust into the national spotlight.
Greenville-based Techshot, however, has gotten a taste of such recognition. Last year at a National Space Council meeting at the White House, the aerospace, military and defense innovation company got a very public shoutout from the vice president of the United States, a Hoosier himself.
"They're one of the big ones," Collicott said of Techshot.
The company routinely designs and launches research equipment to the International Space Station. Techshot's 3D BioFabrication Facility, or BFF, is set to launch to the ISS this month. The device is capable of manufacturing human tissue in microgravity and could one day print human hearts. The company's Multi-use Variable-gravity Platform, or MVP, is also headed to the space station to help study how organisms survive and adapt in space.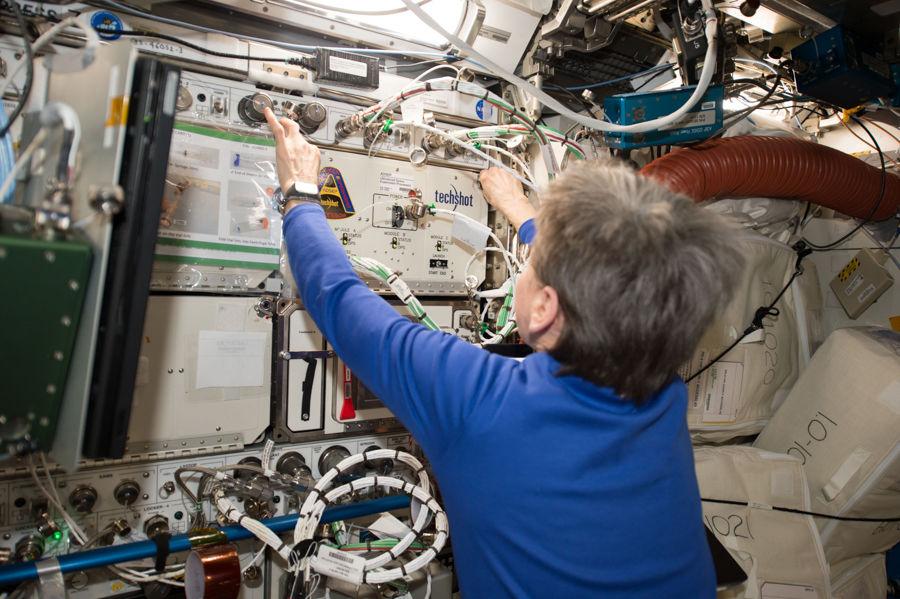 The seed for what would become Techshot was planted when co-founder and Lafayette native John Vellinger entered a middle school science fair competition. Then, while a freshman at Purdue University, NASA came knocking. That middle school project, a space-based incubator for chicken embryos, was dubbed "Chix in Space" and launched on the shuttle Discovery in 1989.
Vellinger had just turned 4 when Apollo 11 landed on the moon, but remembers the excitement around the big event. It inevitably inspired his extraterrestrial curiosities.
"I think the excitement, the buzz, the pride as a nation in an industry — I think was exciting to be a part of," he said. "It's fun to work in space. It's exciting."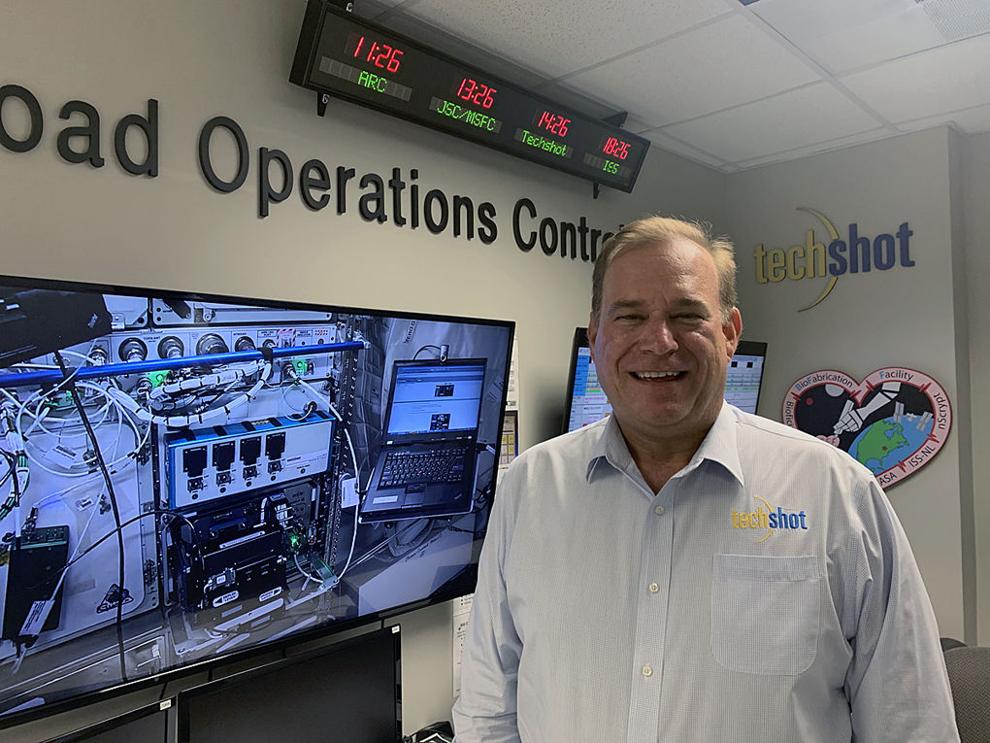 Vellinger and Collicott expect the moon landing anniversary will reignite public interest in space exploration. For Collicott and Purdue University, that interest could be evident in five years from now in the form of an enrollment spike. That's just speculation, but the university suspects past events, like the Mars Rover or the first Space X launch, have been responsible for previous spikes.
"I think the 50th anniversary will be a nice shot in the arm," Vellinger said. "I think it will be a great reminder of our national pride."
NASA hopes to send astronauts back to the moon in 2024, with sights set on a manned mission to Mars. When that will happen is anyone's guess, but with institutions like Purdue and Techshot, Indiana is bound to leave behind another epic footprint.