SOUTHERN INDIANA — If she died at the hands of her abuser, she wanted the truth to be known, though she had to be careful about how she hid the hints of the hell she was enduring.
"I knew that our physical safety was at risk to the point of putting notes underneath the carpet in one of the rooms knowing that if anything ever happened to me that appeared to be suicide or accidental, I wanted to make sure that I could speak beyond the grave if it came down to it," said the victim of domestic abuse.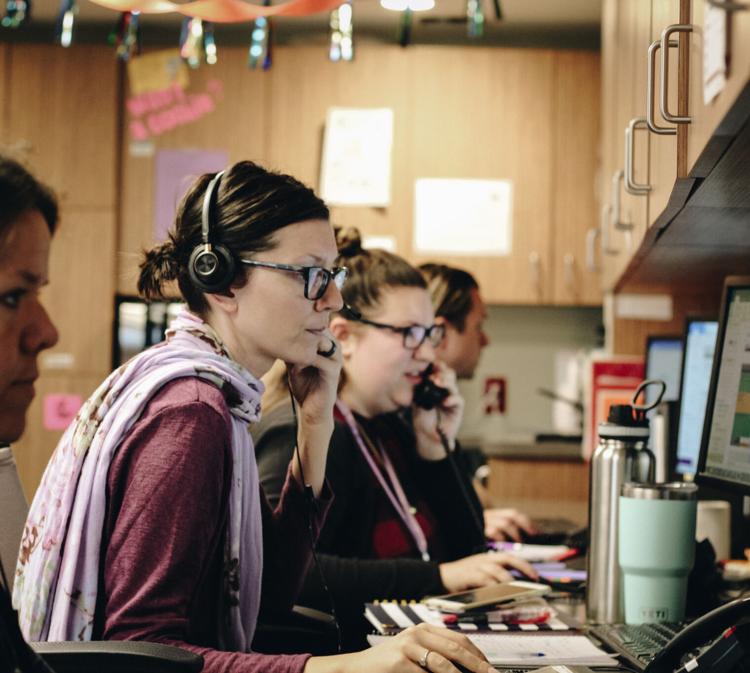 The News and Tribune agreed to not publish the Southern Indiana resident's identity after she told her story during a virtual event by The Center for Women and Families in recognition of Domestic Violence Awareness Month.
It seemed like a situation that would be far removed from domestic violence. Her husband was a preacher, and she wanted a fulfilling life for their children. It wasn't until she read a brochure about the signs of domestic violence and abuse until she forced herself to realize that she was a victim.
But even then, getting help wasn't easy due to the mental roadblocks her husband had set along with the fear for her life.
"He always told me if I ever left he would make sure that I never saw the kids, that he would lie to the judge," she said. "Basically, he tried to make it where I saw no way out and for a long time, I didn't see a way out."
Her situation resembles many who have experienced domestic violence and sexual assault, and the goal of the virtual event was to let victims know they have options and people on their side.
And during a pandemic, advocates said, it's been even more critical to provide support to those who are being abused.
"While it's tough on everyone, it has been incredibly hard for those living in an abusive relationship," said Elizabeth Wessels-Martin, president and CEO of The Center for Women and Families, which serves Kentuckiana.
The center saw a 30% drop in calls to its crisis line during the initial weeks of the pandemic.
"Being trapped at home with an abuser doesn't allow many avenues to reach out for help," Wessels-Martin said.
The organization continued to work with victims and form safety emergency plans. Wessels-Martin said it's hard to explain the damage victims endure when forced to live with their abusers for months-on-end "just waiting to escape."
She credited changes in service at the organization's New Albany location for helping to address victims' needs during the pandemic.
"Our ability to adapt and provide such personalized advocacy for each individual and family has been an enormous benefit to those we serve," she said.
It shouldn't just be left up to the victim to reach out for help, advocates said. People need to act when they believe someone is being abused, they said.
"If something seems off, ask gentle questions. Listen to what they say, and how they say it," Wessels-Martin said.
Charlestown Mayor Treva Hodges emphasized that government also has a role in combating domestic abuse and sexual assault. Everyday advocacy was the theme of the virtual gathering, and Hodges said that's what it will take from the public and private sectors to reduce domestic violence and to help victims of abuse.
"Rather than pass off responsibility to advocacy organizations, cities and towns must recognize the needs for formal programming to provide resources and support for people in crisis," Hodges said.
That could look like the hiring of a full-time social worker to partner with local law enforcement, providing adequate medical and childcare and ensuring housing is available to those in need, she continued.
"It is imperative that we recognize domestic violence and sexual assault are not just problems for organizations like the Center, but they're problems for our entire communities to solve," Hodges said.
The survivor spoke about fulfilling a new dream now that she's escaped her abuser. She is close to finishing a degree that will allow her to become a legal consultant. Her goal is to focus on domestic violence laws and strategies and to protect children who are living in abusive households.
"I look forward to the future. I look forward to a new life — to a new beginning and to a beginning that does not have constant interaction with an abuser in it," she said.
"It's been a long road, but it's coming."