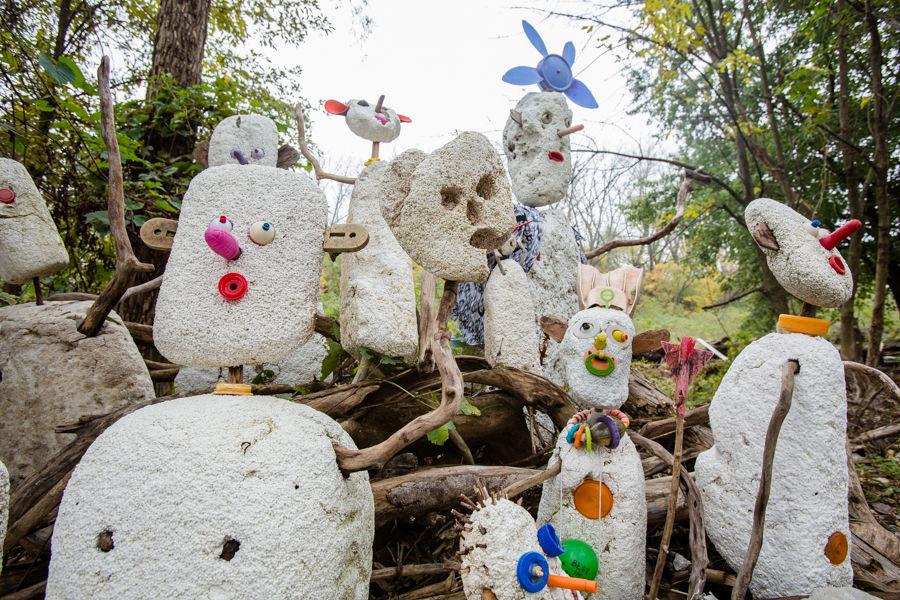 THE FALLS OF THE OHIO — Down below the belly of the 19th century railroad bridge that crosses the Ohio River from Clarksville to Louisville lives a family that comes and goes. This is no ordinary family, as far as bridge-dwelling families go.
This family has survived rushing waters and violent falls. It has persisted through frigid air and sweltering heat. Those who destroy it — known as the "smashers" — might be disappointed when they find the family always manages to put itself back together.
Of course, it doesn't reassemble itself. This family, known affectionately as the styro family for the very material of which it is made, has a creator. His name is Albertus Gorman.
"Welcome to my art studio," Al said as he led us over a sea of driftwood speckled with fungus and other creatures — and even more litter.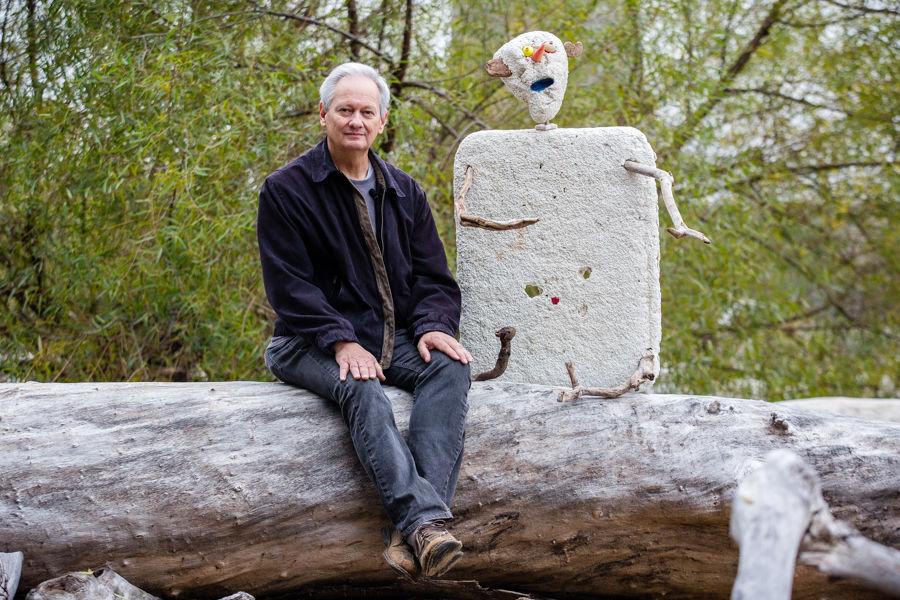 Al — born in Amsterdam and a 30-year resident of Louisville — has a bachelor of fine arts from Murray State University and a master of fine arts from the University of Cincinnati, both degrees with a focus in drawing. He's also a longtime curator and has worked at the Carnegie Center for Art and History in New Albany for three years.
In 2003, he wanted to change how he was making art. That meant discovering new materials and canvasses. Enter: The Falls of the Ohio.
"I remember very well the very first piece I ever made," Al said, sitting atop a large piece of driftwood one foggy morning at The Falls. "I made a little deer figure, a very crude one made out of Styrofoam and twigs, still the same materials I work with."
Since then, Al has continued using water-worn Styrofoam — along with plastic bottles filled with every unnatural color of liquid you can think of, an even wider spectrum of colorful lighters, pebbles of coal, deodorant lids, and anything else he can put to use — to create whimsical scenes of river characters.
He's even made entire families made of Styrofoam and misfit trash.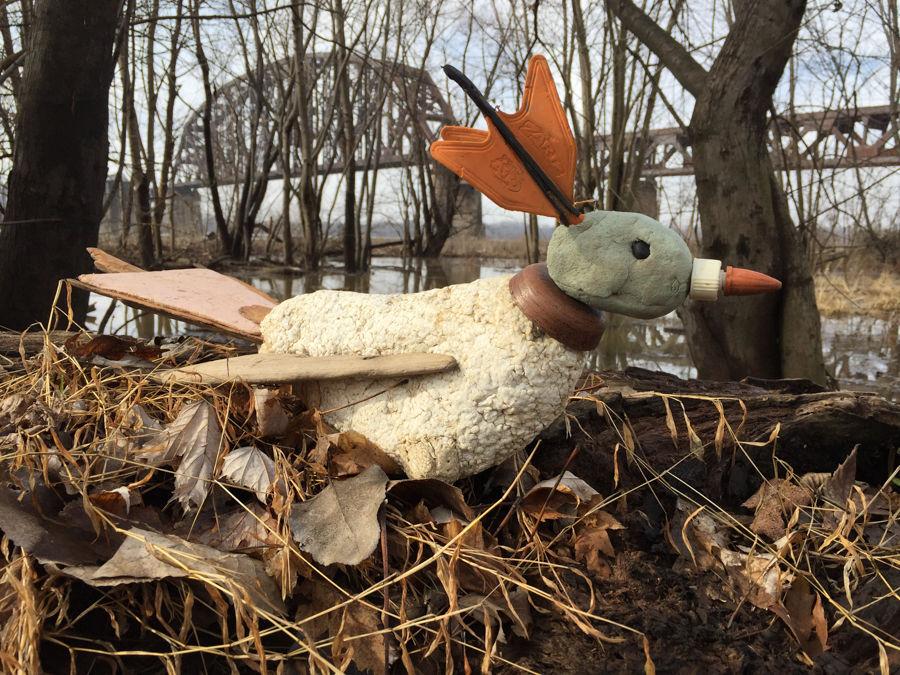 Jacque Parsley, a Louisville artist and collector, met Al through the art world about 40 years ago. Now she has seven of his Styrofoam pieces around her home, including a family and a "big bug-like thing."
"The little character figures have their own personality… To me they're just happy, and I like the fact that they are made of found objects," she said.
"He's made something from nothing, really, and he gives it another life."
Jacque considers Al's work a form of "environmental activism," repurposing what others have discarded and putting into perspective how we, as Al would say, have come to "soil our own nest."
But Al's goals of bringing awareness to such things aren't as lofty as they once were. Now he just hopes his work can inspire creativity, and if not, that's OK, too. The work is still very much fulfilling.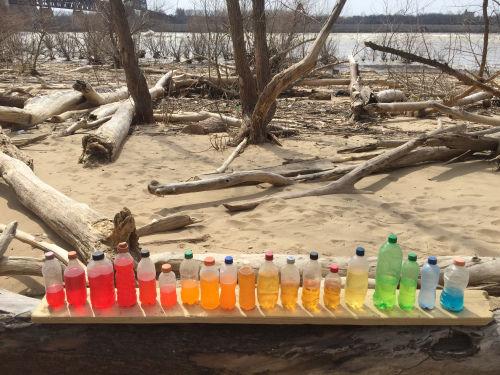 "I thought it would just be a 10-year project, but I've just found that I'm still interested, and actually feeling like … [I'm] making some of my best art," he said.
As for the anonymous "smashers" who sometimes destroy his lovable styro sculptures, Al seems to hold no ill will (Jacque, on the other hand, can't fathom why someone would do such a thing).
There are others who take it upon themselves to add to Al's river art, something he more than welcomes.
But at the end of the day, he knows who has the last say.
"Ultimately, the river will take it all away."