SOUTHERN INDIANA — As a physician at The Healing Place, Dr. Allison Havens-Koetter sees recovery in action all the time.
"It works. It's community-based," Havens-Koetter said of the Louisville addiction treatment facility. "It's peer-to-peer engagement. It's peers holding other peers accountable."
What makes it successful is what happens after detox — preparing patients for a life of sobriety by connecting them to resources.
"In Indiana, we don't have as many of those resources," Havens-Koetter said. "While I think there are a lot of really well-intentioned people who are willing to do what it takes, I think just recently the conversation's really gotten started."
Solutions do exist for tackling the opioid and heroin crises that touch every corner of America. But reaching recovery often takes so many functioning cogs that it's difficult for communities to get a handle on them all.
Often, solutions rely on something many communities lack, including Southern Indiana — funding.
"There are a lot of agencies in the community that are already doing this work," MeriBeth Adams-Wolf, executive director of Our Place Drug and Alcohol Education, said. " ... I think the agencies that are trying to do this work, we're buckling under the pressure. It would be nice if we could just get some more resources."
PUBLIC HEALTH FUNDING
Indiana ranks 49th out of 50 states in public health funding, according to the 2016 American Health Rankings annual report. In recent years, the Hoosier state has climbed to the 39th spot from the 41st in terms of overall health, based on a variety of factors.
Most public funds dispersed in Indiana for drug treatment and prevention are federal dollars. A statehouse fiscal office estimates Indiana budgets $50 million a year in addiction treatment services, though some of that money overlaps other needs like mental health. The figure doesn't included the state Medicaid match.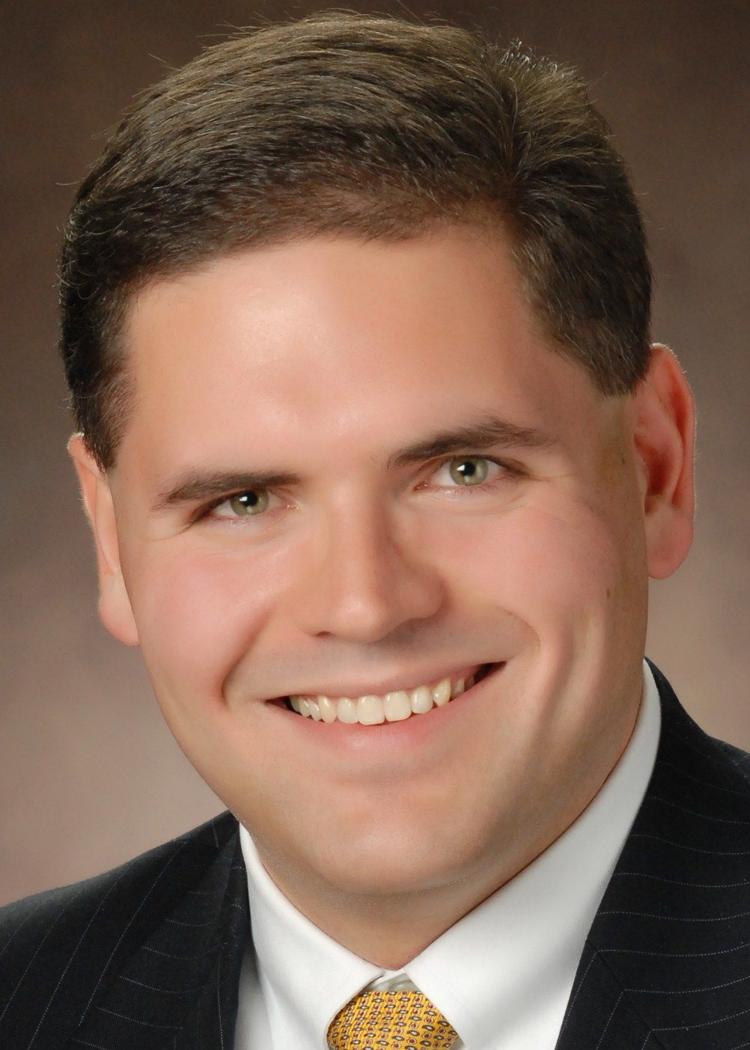 Spending more on public health generally leads to better overall health outcomes, but not always, State Rep. Ed Clere, R-New Albany, said. For example, West Virginia is ranked 43rd in overall health but spends the third-most on public health funding.
"It's important to spend money wisely, and it's essential to invest in health rather than waiting and being forced to spend money on the consequences of failure to invest in health," Clere said. "We're seeing that right now with the opioid crisis. Most of the money we're spending is reactive."
Indiana legislators pondered a cigarette tax increase this year, with discussion largely centered around road funding. Raising the tax by a dollar would have generated $300 million a year, Clere said. The amendment to the state's infrastructure bill regarding a cigarette tax increase did not pass.
"It seemed to me if we were going to increase the cigarette tax, the greatest need beyond tobacco prevention and cessation is addiction treatment ... " Clere said. "That would have allowed us to fund addiction treatment at an unprecedented level and begin to get in front of the problem."
Of course, resources can come from the private sector, too.
Our Place has received funds from local foundations, Adams-Wolf said. But it's a challenge to tap a source of private money that can be sustained year after year.
"Historically from our perspective ... for a lot of years when we would try to raise funds, people have a tendency to look at you and say, 'A lot of these people kind of did this to themselves,'" she said. That attitude is changing, though, as more people frame addiction as a brain disease and not solely a moral failing.
WHERE DOLLARS COULD BE SPENT
Scott County, the center of a drug-induced HIV crisis in 2015, has seen resources funnel into the community in the last two years.
But the county still lacks two crucial facilities — a treatment center and a transitional living home.
"My No. 1 wish list item, if I were to have a rich entrepreneur come to me today and say 'If I could give you $2 million, what would you do with it?' I would say, I would build or I would buy homes and set up sober living transitional housing for men and women. Because we have nothing like that," said Lori Croasdell, coordinator of Coalition to Eliminate the Abuse of Substances in Scott County.
"The No. 1 thing that people say, 'I go to treatment. I get detoxed. I'm in there for whatever — 36 days. And I have nowhere else to go, so I have to come back to the same house, street, neighborhood where everybody's using, and then I'm right back into it.'"
Havens-Koetter left emergency medicine to pursue her passion of preventative medicine with a focus on addiction. A Sellersburg resident, the physician belongs to Clark County CARES, a grassroots organization focused on combating the opioid epidemic.
She believes Southern Indiana needs a community-based, long-term treatment facility because the way "heroin usurps the human brain" means escaping its grip takes more time.
"The problem with detoxification just by itself is you are just helping the person through withdrawal, so the second their body feels better, that mind is going to return [to craving substances]," she said.
The key — connecting addicts who are struggling with addicts who are recovering.
"I think that's the most powerful combination," Havens-Koetter said.
Treatment "on demand" is also important, Adams-Wolf said. Otherwise, you risk losing the window of determination that only the person who is addicted can control.
"It's kind of like having the emergency room for somebody that gets hurt really badly," she said. "You kind of patch them up until you can get them out into the next service, and that's what detox beds can do for folks, especially with opioids because the withdrawal is so painful and powerful."
Southern Indiana does have detox beds. Turning Point Center, a substance abuse and mental illness inpatient facility run by LifeSpring Health Systems, has 27 beds that serve people from all over Indiana. Its current waiting list has 91 people, with about 75 more hoping to get approved. Wellstone Regional Hospital, a private psychiatric hospital in Jeffersonville, has 12 beds.
IT TAKES A VILLAGE
What Croasdell has found to be even more powerful than funding combating addiction is a strong community.
"What people don't realize is these people [who are addicted] are very isolated," she said. "They do not get out into the community like you and I do and network and utilize social services in the community."
Croasdell works hard to draw resources to her community, focusing campaigns on messages of recovery. As central as she is to the county's fight, she says it won't be her to ultimately turn things around.
"The recovery community is going to be the ones to turn it around. It's not going to be me. It's not going to be CEASE," she said. "It's going to be them, because they want this. They want to help the people who are struggling like they once were."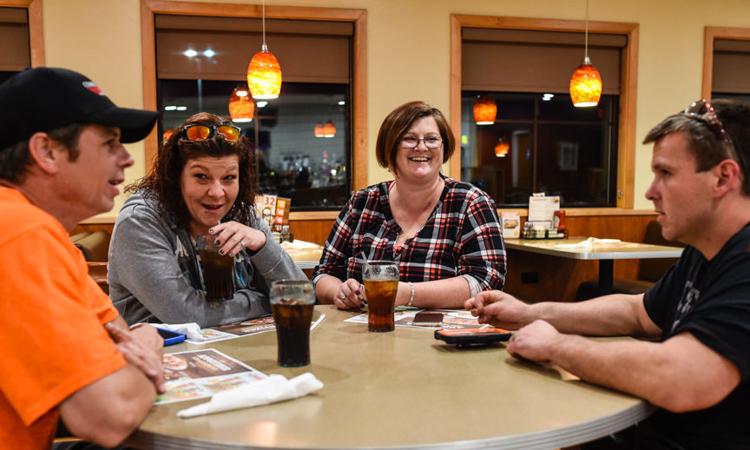 Mandy Terry, a Scottsburg resident, is helping lead the charge. She has seen a shift in Scott County's recovery efforts in recent years.
Terry, a former opioid addict who's been clean almost six years, drove to Jeffersonville and Louisville to attend 12-step recovery groups several years ago.
She's seen recovery groups spring up all around the county since then. Groups that just a few years ago had six or eight people now regularly see 30 or 40.
"People will share in their meetings about how so-and-so from their past texted them and said, 'Hey, I see you're clean. I need help. How do I get clean?'" Terry said. "I think a lot of times, as an addict, you've lost hope. You don't feel like there's any hope."
But seeing others recover ignites a spark.
"Recovery is contagious," Terry smiled. "It's amazing."
— This story is the last in a five-part series examining the opioid epidemic in Clark and Floyd County. To read the series in its entirety, visit newsandtribune.com/news/crossroadsofcrisis.