SOUTHERN INDIANA — In remembrance of the late actress Betty White and her love for animals, a social media challenge is encouraging people to make donations to animal shelters and organizations.
The challenge is meant to honor White and celebrate what would have been her 100th birthday on Jan. 17.
Locally, New Albany Floyd County Animal Shelter and the Animal Protection Association (APA) are both happy to receive donations as a result of this challenge.
"The recommendation was that people search out and find an animal rescue or an animal shelter in their area that they could make a donation to on her birthday to make it what she really deserves, because she was such a huge, huge supporter of rescue organizations," said APA's Communications Manager Denise Koenig.
When the challenge started showing up on social media, Koenig said, people were reaching out to the shelter about it.
"We are certainly thrilled if people would want to support APA as part of the Betty White Challenge on Jan. 17. I think our cats would be very honored if people would make a donation in their honor," Koenig said.
APA is accepting donations in a variety of ways, according to Koenig, from monetary donations that can be made on the shelters website, at www.apa-pets.org, to items necessary for the cats.
Items that are always necessities for the kitties homed at APA include litter, Fancy Feast food, Temptations Party Mix treats, Friskies wet food and Royal Canin baby cat food, both wet and dry. Koenig said they also have a wishlist through Chewy that ships donations directly to the shelter. For more specifics, see https://www.apa-pets.org/how-to-help/donate/
Those interested in dropping donations off at the shelter can do so between 11 a.m. and 2 p.m. on Saturdays, at 702 E 11th St.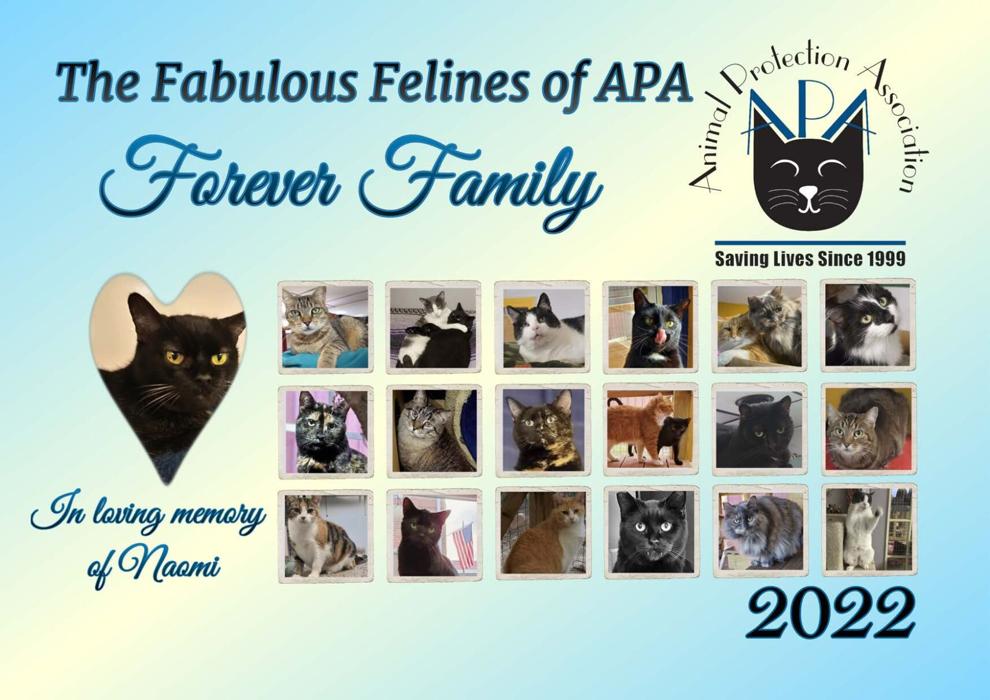 Calendars featuring the shelter's 'forever family,' or cats that are not up for adoption but remain with the shelter, can also be purchased, with all of the proceeds going directly to help the cats. The calendars can be bought for $10 from the shelter, Frame-It in Sellersburg or Purr-fect Treasures in Jeffersonville.
The calendars can also be bought online at the APA's website for $14, with the extra $4 being used for shipping.
Along with money and items, the APA would appreciate time donations through volunteers. Koenig explained the various ways that people can volunteer with shelter, including volunteering directly at the shelter, at the donation center at the Clarksville PetSmart or at the accompanied thrift store, Purr-fect Treasures.
Koenig said APA is always looking for volunteers that are experienced in fostering cats and kittens. Anyone interested in volunteering can find more information on the APA website.
"We're just hoping that Jan. 17 will be a huge day of outpouring of love," Koenig said, "We're just happy to tag along and encourage people to pick a shelter or rescue of their choosing and share the love," Koenig said.
In New Albany, the Betty White Challenge has already increased donations, according to the shelter's adoption coordinator, Marilee Snider.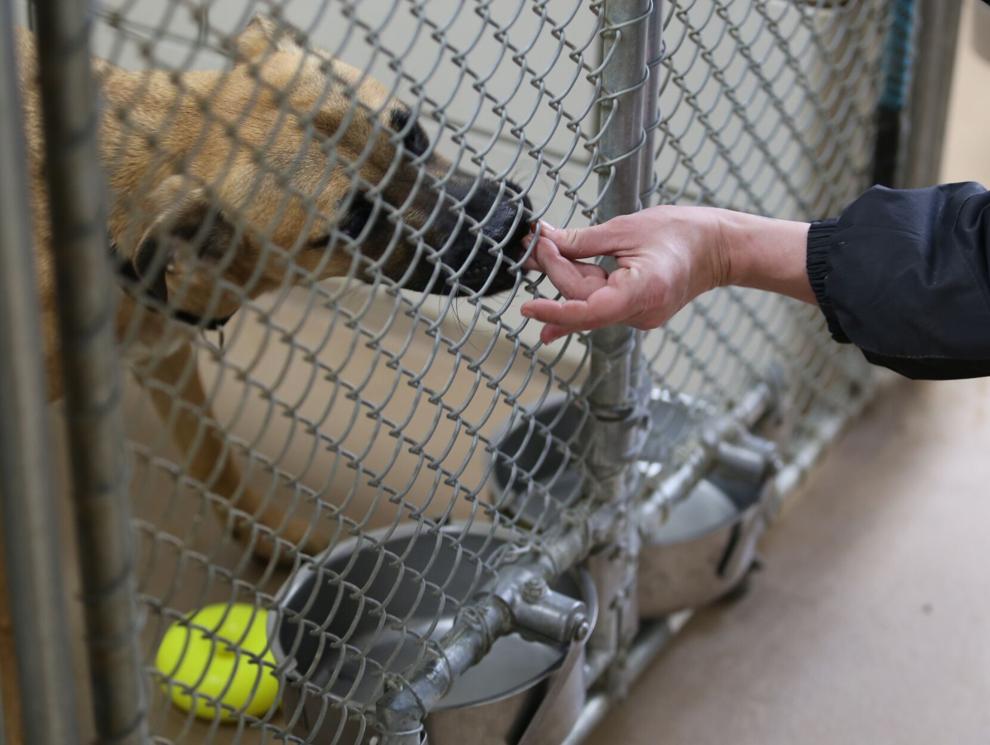 "We've actually already received several of the super durable toys that we don't get a lot of because they can be a little more costly, but most of our dogs will destroy things easily. So we are already starting to see the donations from our wish list come in," Snider said, "We couldn't be more grateful."
Along with durable toys for the dogs to chew on, Snider said that they would be glad to receive donations for enrichment items for their animals.
Snider said enrichment items for both dogs and cats would be appreciated. These items include treat-dispensing toys, puzzle toys and feeders, chase toys and chew toys. They are also accepting treats to be put in these feeder toys.
"It really truly does enrich their lives and makes their time here more enjoyable, helps lessen their stress and therefore make them more adoptable. So it is really changing their lives," Snider said.
Along with toys, the shelter will accept donations of towels, blankets, dog and cat food and litter.
The shelter is always accepting donations, and anything that is bought from their Amazon wish list can be shipped directly to the shelter. Snider said they are also happy to accept donations from other websites and local stores, but requests that they be shipped to the shelter or dropped off at a time that they are open. The shelter is located at 215 W Market St.
PayPal donations can also be made through the shelter's website, www.nafcanimalshelter.org.
"It definitely can continue on and hopefully make more people try to be like Betty in whatever capacity they can," Snider said.