SOUTHERN INDIANA – Southern Indiana Works held its State of the Workforce Summit on Tuesday to discuss a gamut of issues facing employers and employees.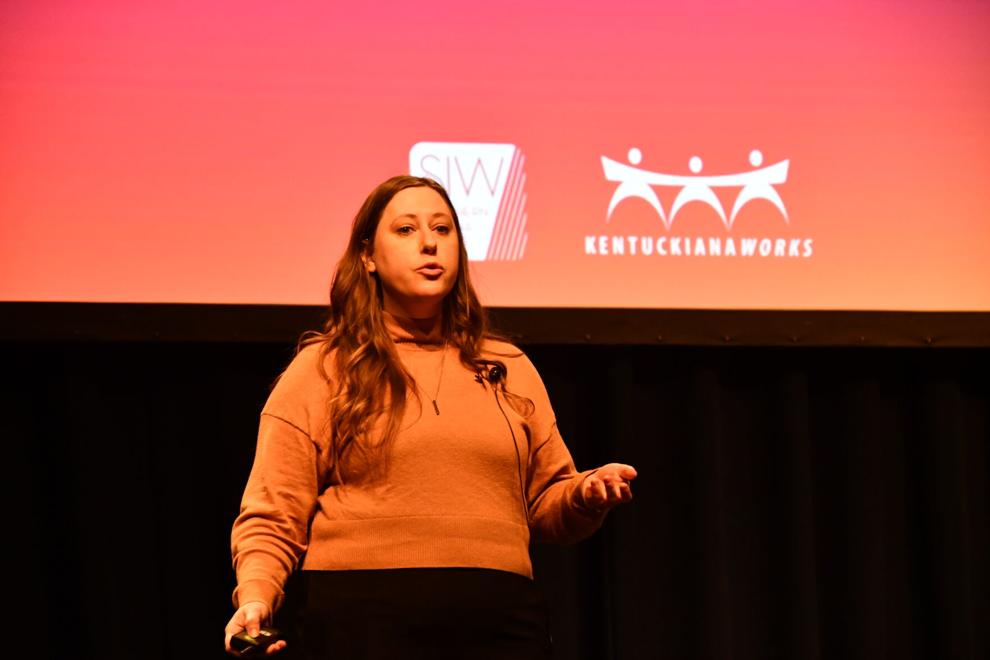 SIW serves employers and employees with a variety of career training efforts and partnerships. The annual summit featured information from Southern Indiana resources as well as input from SIW's counterpart across the Ohio River at KentuckianaWorks.
Sarah Ehresman, KentuckianaWorks director of labor market intelligence, shared some of the organization's recent research. One of the big topics from KentuckianaWorks' labor research report was the COVID recession and how it seriously affected the job market.
From their findings, they reported that all jobs that had been lost during the pandemic have been recovered, and more.
"They continue to add even more jobs to the payroll to the point where we now have almost 10,000 more jobs on payroll in December 2022 than we did before the pandemic," Ehresman said.
Their report also found that there are 685,000 people in the labor force in the Kentuckiana region, which is a number larger than what they reported in 2021, 2020 and 2019.
Unemployment in the region was at 16% in April 2022, but by December of last year it was at 2.7%.
"This is one of the lowest ever recorded in our regions," Ehresman said.
Wages were another part of the research. KentuckianaWorks found that employees in the region are earning 5.5% higher wages when compared to last year and they are up 18% from before the pandemic. But even though there has been an increase in wages, earnings have not kept up with the pace of inflation.
Despite employees working more and earning more, inflation has eroded the purchasing power of these workers.
Southern Indiana Works Report
SIW's mission is to lead a robust talent development system and cultivate a skilled workforce that advances the community, economy and quality of life.
The way they aim to achieve their mission is by helping individuals increase their skills to take them to the next level, whether that be digital skills, employability skills or any other skill they may have.
Tony Waterson, SIW's president and CEO, went through the accomplishments of the organization over the past year.
With the help of two new partners, River Valley Resources and National Able Network, SIW was able to assist more residents and employers in 2022. River Valley Resources provides adult education classes twice a week and National Able Network provides a senior community service employment program.
"This year we were able to touch the lives of 3,400 Hoosiers by administering over 17,000 services all across those 3,400 people," Waterson said.
SIW also started a program called Jobs for America's Graduates (JAG), which is a dropout prevention program. The program is in five local high schools; Austin, New Albany, Clarksville, Scottsburg and West Washington.
The program has served 193 local students. Seniors in the program had a 96% graduation rate and 82% of those graduates are either employed or entered in post-secondary education.
Keynote Speaker
This year's Keynote Speaker was Cara Silletto, Magnet Culture's president and chief retention officer. She spoke about employee retention and how businesses can keep employees.
During her presentation, she said that every new hire is a flight risk. What she means by that is they have the confidence and willingness to leave when a better opportunity comes.
"At this point if you are not rolling out the red carpet for new hires and making sure that your new hire experience is top notch, then you will continue to see that talent get hired and walk out," Silletto said.
She gave some advice on how to avoid that happening by genuinely checking in on employees, asking them about their experience with the company and generally being concerned about how their lives are going.
Setting realistic and sustainable work loads and expectations is another way to keep employee retention up. By keeping the work load realistic, it will set standards for employees that they can actually achieve in the normal work day.
Under-Represented Talent Populations
One demographic that does not get represented enough in the work place is people with disabilities. Mark Hublar wants to change that.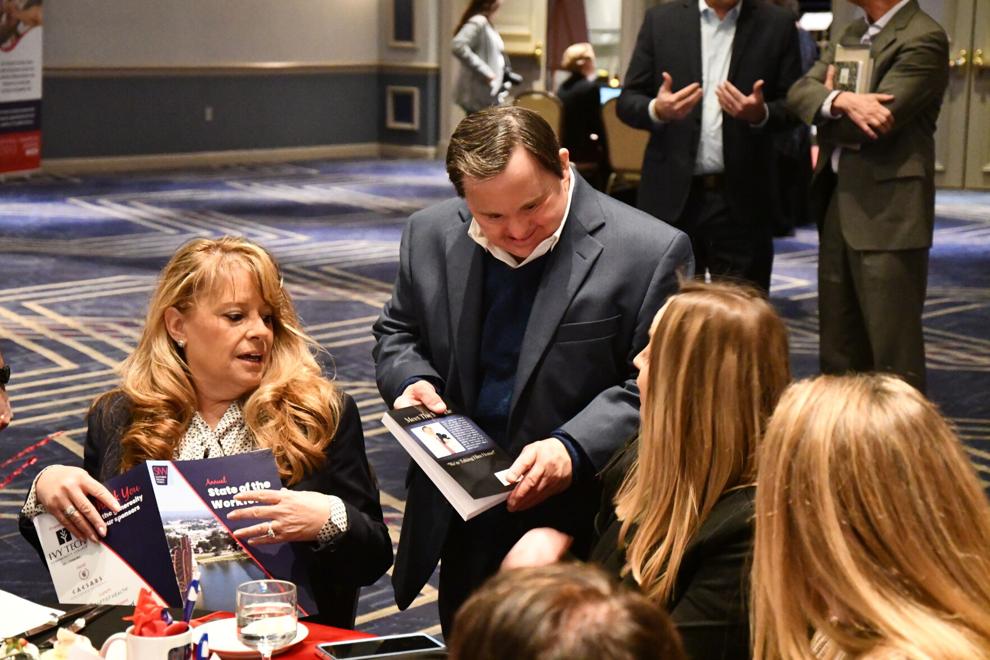 During his presentation, he spoke about how he was told from the day he was born that he will never get a job and live a normal life because he has Down syndrome. He graduated from New Albany High School in 1983 and graduated from Jefferson Community and Technical College in 2016.
"I have been an advocate for people with disabilities almost all of my life," Hublar said. "We can be great employees, contribute to society and reach our full potential if we are just given a chance."
He has a goal for everybody with a disability to have a real job with real pay and a real life. Hiring people with disabilities is an untapped talent market that most people do not see, he said.