SOUTHERN INDIANA — Clark County and Floyd County are dynamic communities, growing in population and private investment yet facing challenges ranging from the availability of affordable housing to grappling with drug abuse and mental health.
A new study, Priorities for Progress, Assets and Aspirations in Southern Indiana, was released today and it provides both a snapshot of the region's present status and proposals to improve the area's future.
The report includes detailed information related to some of the struggles in Clark County and Floyd County, but it also highlights some of the positives of Southern Indiana.
"What is important to know about our location, is that people generally love living here," said Melissa Fry, director of Indiana University Southeast's Applied Research and Education Center, or AREC.
As was the case when the entities combined efforts for a similar 2015 study, Fry and her team were hired by the Community Foundation of Southern Indiana to conduct the new report. After the previous study was used widely by elected officials, nonprofits and journalists to paint a picture of the region's strengths and weaknesses, the organizations decided the update would be even more robust.
A Lilly Endowment grant funded the project, and organizers believe it will be an invaluable tool that will shape CFSI investments while informing the public about the community.
"We really went into this update more with an eye toward providing a useful resource for the whole community as opposed to a foundational, internal document," said Linda Speed, president and CEO of CFSI.
Obtaining information
The latest report combines public data along with a detailed surveying of the community.
IU Southeast's team hosted listening sessions throughout Clark County and Floyd County and had begun its public survey outreach just before the pandemic struck Southern Indiana. Researchers turned to social media and online outreach, and while they still garnered 690 survey responses, the report acknowledges that input skewed toward higher income residents.
"With pandemic restrictions in place, the research effort struggled to reach lower income residents," researchers noted in the report.
The report focuses on eight general subjects:
• Economic well-being
• Basic needs
• Health and wellness
• Education and workforce development
• Children and youth
• Older adults
• Community
• Quality of place
General takes
Priorities for Progress suggests that Clark and Floyd counties enjoyed continued success from 2015 to 2020 on many fronts.
"Recovery from the 2008 recession hit full speed, development related to the Big Four Bridge flourished, completion of the East End Bridge led to upper middle and high-income development in Utica, and riverfront and downtown development in Jeffersonville and New Albany targeted young professionals," researchers wrote in the report.
Poverty rates and unemployment declined from 2015 to 2020, median wages increased and food insecurity rates improved. But Southern Indiana still faces issues with homelessness, affordable housing and food deserts, the report finds.
Priorities for Progress also touches on COVID-19 and Southern Indiana's ability to bounce back from the pandemic.
"The region enjoys strong social capital, quality schools, and a manufacturing base that means quick recovery following the pandemic is likely," researchers wrote in the report.
But AREC also suggests some jobs won't return, and that attention to workforce development and equity in hiring and wage structures will be critical to the region's future.
"Clark and Floyd counties face a few key challenges that will need attention," researchers wrote. "Substance abuse, mental health, affordable housing and wages are significant areas of need that, if addressed, can provide leverage for generating positive progress in other areas."
Fry said that the three most critical pieces of the puzzle are education, health and housing.
"We have to get those right so that we can thrive, and we get pieces of them done very well here," she said. "This place is moving and shaking. We're developing more vibrant local downtowns, we're building amenities that are important to quality of place, but we have to get that quality of life piece down."
Housing
The report shows that new housing developments attracted residents to Southern Indiana, but the progress also resulted in heightened property taxes. The rising costs have contributed to one of the major concerns for the region — affordable housing.
Priorities for Progress monitors this issue as part of the basic needs assessment. Researchers suggest affordable housing requirements should be increased in mixed-income developments, codes should be better enforced for rental properties and partners who can assist with property repairs for low-income homeowners should be identified.
Due to its smaller size, the report finds that Floyd County especially struggles with access to affordable housing.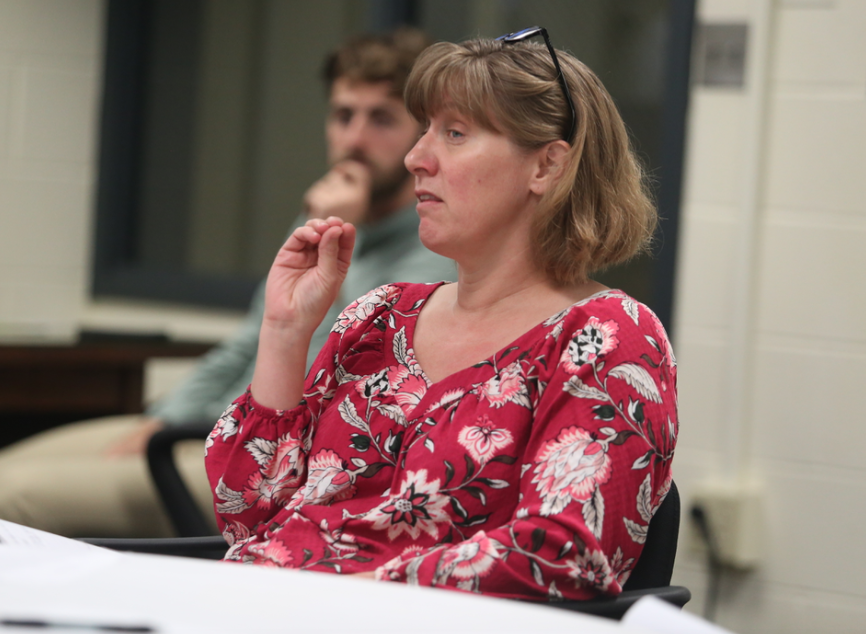 "Floyd County certainly has grown in high-end housing in Floyds Knobs and recently, downtown, but we need more affordable housing for those who work in our businesses and serve food in our restaurants," Fry said. "Those jobs need to be living wage jobs and those folks need to be able to afford housing."
Age and population
Southern Indiana residents are older than the national average. The median ages for Clark County(38.9) and Floyd County(39.9) are both greater than the national age average of 37.9 years.
The aging Baby Boomer generation has contributed to an increase in the number of Southern Indiana residents over the age of 65. The report finds the percentages in that demographic increased from about 14% for both counties in 2015 to 16.5% in Floyd and 16.2% in Clark. Those rates are slightly above the state's 16.1% mark.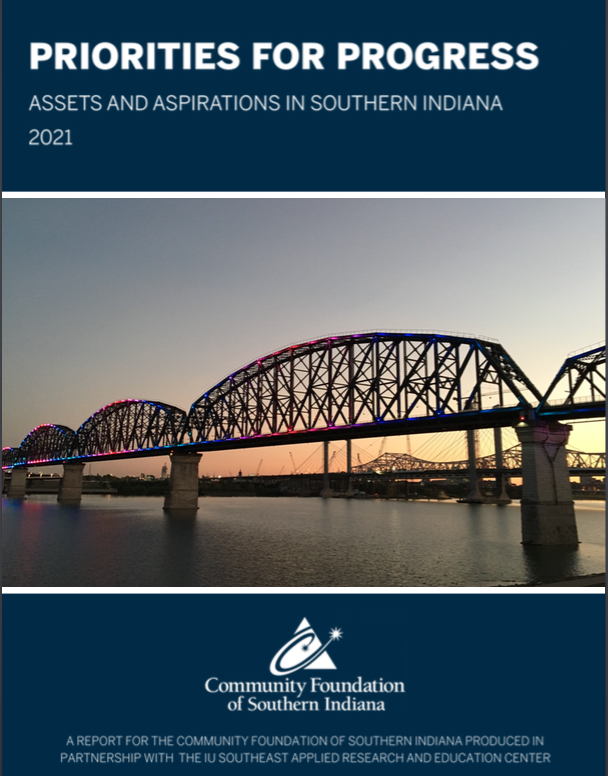 "Both communities will need a strong and engaged working age population to support the emerging bubble in the senior population," researchers wrote in the report. "Clark County is seeing more growth in young families than is Floyd County. This may be the result of Floyd County's tight and, as a result, more expensive, housing market."
In examining children and youth, researchers suggest families need access to care outside of school hours. School systems, child services and social services providers need to increase coordination to ensure that children's needs are being met, researchers propose in the report.
Health and wellness
AREC emphasizes in the report that "Affordable access to quality health and mental health services, including substance abuse treatment, are the top priorities for Clark and Floyd counties."
Researchers propose advocating for universal access to affordable health care, supporting affordable prescription resources and improving transportation and coordination as means to eliminate food deserts.
While the region has increased its efforts to address substance abuse and mental health over the past five years, Priorities for Progress outlines additional ways to combat the problems including more substance abuse prevention programs in schools.
Quality of place
From the Ohio River Greenway to Big Four Station, there are numerous amenities in Clark and Floyd counties that encourage outdoor recreation.
But Priorities for Progress outlines additional areas where quality of place can be improved upon locally.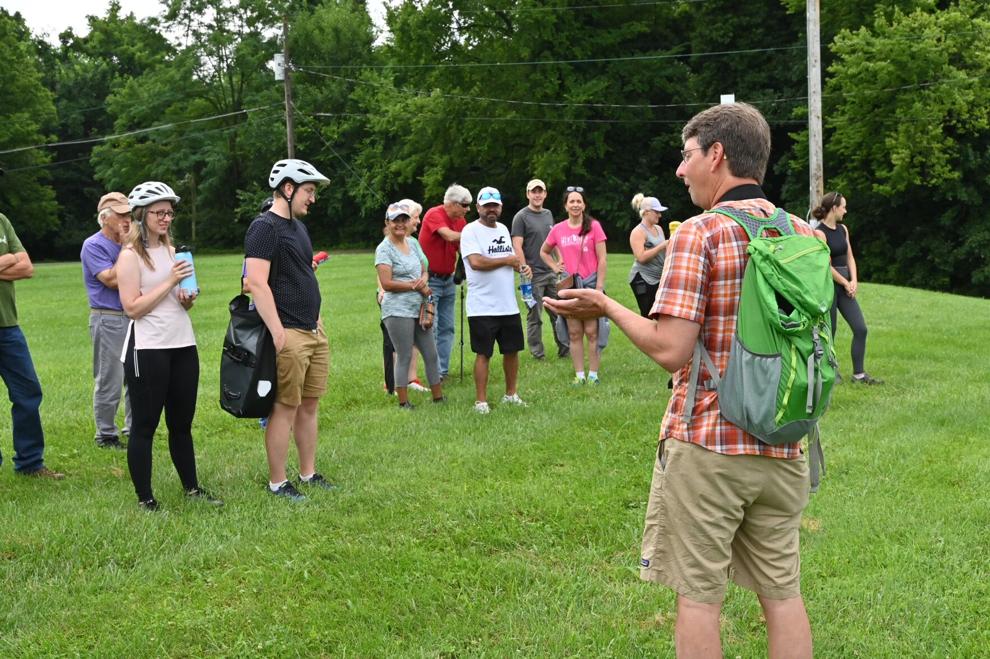 Suggestions include developing a regional plan to improve safety of pedestrian and bicycle access for trails and parks, upgrading equipment and accessibility for playgrounds and collaboration so that additional miles of paved trails can be constructed.
The report calls for private and public investments in recreational and quality of place amenities, providing resources for senior citizens and delivering programs for low-income youth to encourage healthier lifestyles.
Collaboration, regional effects
A common theme with Priorities for Progress is the connectivity between the topics.
Speed said the biggest takeaway for her after reading the final report was how improving one issue could lead to solving other problems. For example, she pointed out that improving wages could help with affordable housing.
"I think people who read the report are going to realize that while it identifies a number of priorities, there's really not very much in here that we can isolate and say we need to address just this one item, because it's all inner-related," she said.
Crystal Gunther, senior director of community philanthropy for CFSI, said the report creates leverage points that will hopefully launch conversations that lead to real improvements.
"Overall, the findings from the report really help suggest important opportunities to align public, nonprofit and business resources to build on our region's assets and address local concerns," she said.
"I think we have great social capital, we live in a great community and we have a lot of assets to play off of and play from."
The report shows there are unique challenges for each county. Floyd County has more of a struggle with affordable housing. As New Albany addresses changes to its public housing structure, which the report views favorably due to the aging conditions of the properties, researchers warn that scaling back on the number of available public housing units could create problems if more affordable housing isn't constructed.
But Fry pointed out on average, Floyd County residents get better return on their investments in college education compared to Clark County residents based on their levels of job attainment and wages. She said those findings point to a need for Clark County to attract higher-paying jobs and further develop its workforce so that employers who offer better salaries want to locate there.
Yet most of the report shows that Floyd County and Clark County have similar successes and struggles, and that the two communities should leverage and work together to address some of those concerns.
"The evidence that comes out of this report shows us that hunger does't stop at the county line," Speed said. "Air quality doesn't begin and end at the river. All of these needs that have been identified are more regional in nature."