FLOYD COUNTY — At its Tuesday meeting the Floyd County Council approved the appropriation of over $3.2 million in American Rescue Plan funds for water utility projects that will affect 44,000 county residents.
Director of Operations Don Lopp said that 20 of the 21 projects submitted to the county commissioners office by water companies were eligible to receive ARP funds. The water companies of Edwardsville, Floyds Knobs, Greenville, Silver Creek, Ramsey and Borden are all recipients of the funding.
While some of the funding will be used to replace old equipment like pipes and fire hydrants, Lopp said that many of the projects are aiming to add emergency water connections.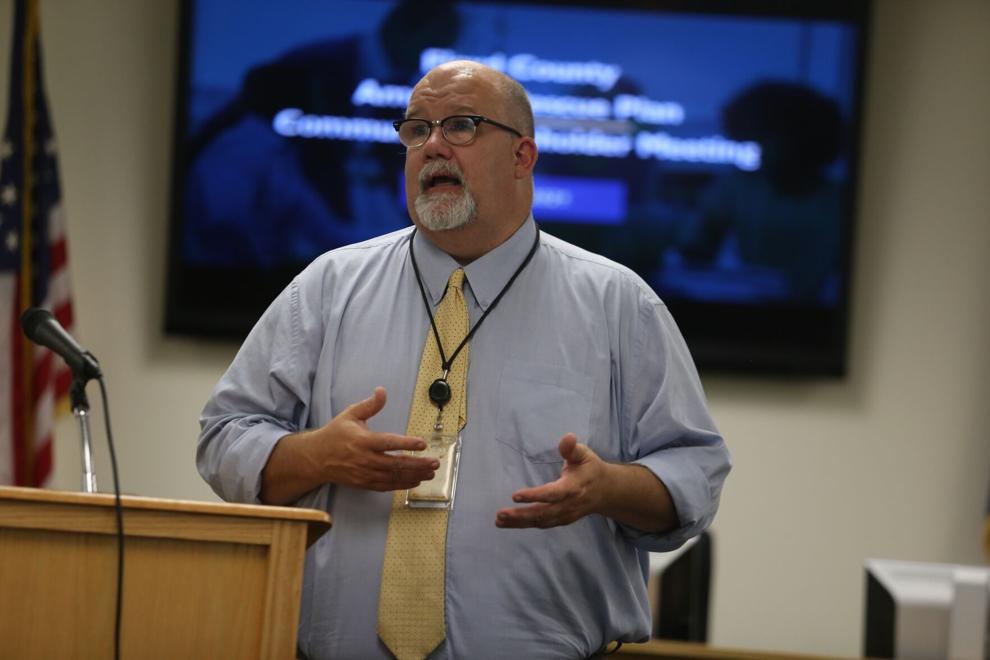 "The biggest takeaway was there's a focus from the water companies to make sure they had redundancy in their system to maintain their water service," Lopp said.
Greenville Water, Ramsey Water Company and Floyds Knobs Water Company are three that Lopp pointed out will be using the ARP funding to add these emergency connections.
Another project that will be partially funded through ARP is enlarging the water tank in Edwardsville.
All of the projects are to begin by 2023, with some hoping to start by the end of this year. ARP funds have to be obligated by 2024 and spent by 2026, according to Lopp.
Silver Creek Water Corporation hopes to begin its project of implementing 15 new fire hydrants and valves in late October.
Manager of Silver Creek Water Corporation Scott Ham said that firefighters have struggled in the past with not having fire hydrants close enough to emergencies. This meant that they had to shuttle water to fire emergencies, which Ham said is very time-consuming.
"For Silver Creek Water we have a good working relationship with the fire departments, and we're always looking at better ways to serve them the water they need to save lives and homes," Ham said.
Ham noted that the water company is very grateful for the partnership with the county on receiving these funds.
Because of receiving these ARP funds, Ham said that the company does not anticipate a rate increase for customers in the next few years.
"If the state funding and the grant funding wasn't there, it's my understanding that those projects would either have to be put off until funds were available or they would have to consider how to raise that money to do these projects," Lopp said. "The county through the American Rescue Plan is using those funds to help bridge a gap on projects that they have."
Floyd County Commissioners President Shawn Carruthers said that the county is excited about being able to invest in these water projects.
"It's something that we want to do, and want to continue to do and that's improve the infrastructure of Floyd County. It not only helps us today, but going into the future you'll see a lot more growth in Floyd County due to these projects that we're working on today," Carruthers said.