NEW ALBANY — An influential Southern Indiana political strategist and mainstay in the Floyd County Democratic Party, John Wilcox, died Tuesday at the age of 81.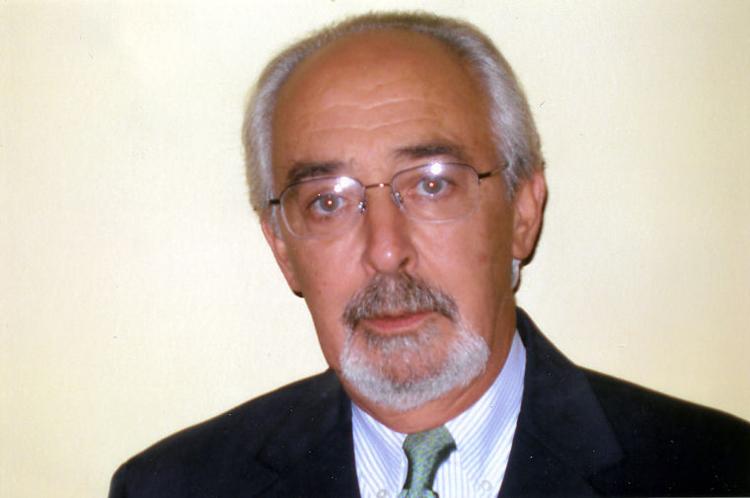 Wilcox worked on campaigns for Barack Obama and Bobby Kennedy, helped local candidates achieve their political ambitions and was a schoolteacher. But those who worked with and closely knew Wilcox said above all, he was a reliable, witty and endearing friend.
"John Wilcox always had a smile on his face, an outstretched hand to greet you with and never met someone he couldn't charm with his sense of humor and humility," said New Albany attorney Matthew Lorch.
"My family and I are better off for having enjoyed his friendship for so many years and we will miss him terribly."
Wilcox was the chair of the Floyd County Democratic Party from 2009 to 2013. During his career he also served as president of the New Albany Board of Public Works and Safety, assistant to the city's mayor and the director of child support in the Floyd County Prosecutor office. He also worked for Louisville government and was an aide for U.S. Sen. Vance Hartke.
But he began his career as an educator.
Wilcox taught at Nathaniel Scribner Junior High School before leaving to join former New Albany Mayor Warren Nash's administration in the early 1970s.
As was the case with many Floyd County Democrats over the past half-century, Wilcox helped Nash with his campaign.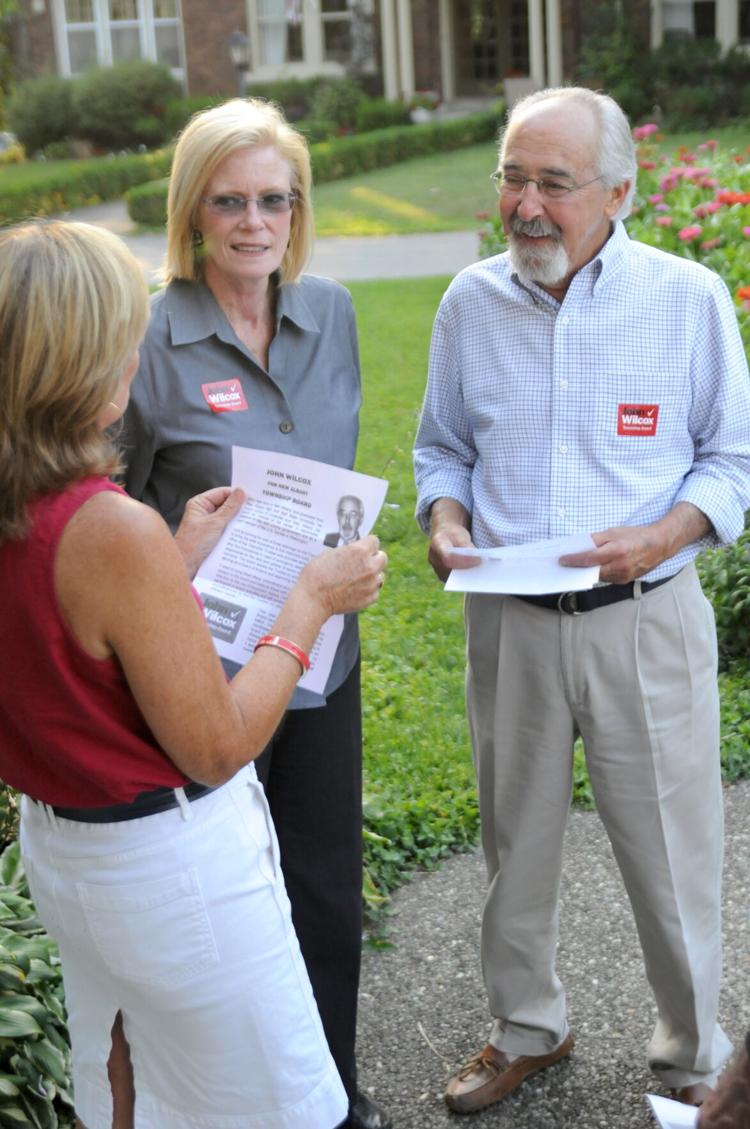 "John was the epitome of a gentleman," Nash said. "He was just a very respectful person and he had a good work ethic. He was an all-around good guy and I don't know of anyone who didn't have respect for John."
He was a "party man" who believed in the Democratic cause and worked hard to support candidates, Nash continued.
"Anytime that we would need help, he was there," he said.
Former New Albany Mayor Doug England echoed Nash's thoughts on Wilcox and his commitment to the Democratic Party.
"He was very good at politics and he worked very, very hard for the Democratic Party," England said. "He gave fully of himself to candidates to try to help, and the people had confidence in him."
Not only was Wilcox a major figure in the local Democratic Party, but he was also a player in state and national politics.
When President Barack Obama was campaigning to win the Democratic primary in 2008, he stopped at Indiana University Southeast for a speech. During his comments, he brought Wilcox on stage and thanked him for his years of service to the Democratic Party.
Wilcox served as Obama's local coordinator, just as he had done 40 years previously when Bobby Kennedy was seeking the Democratic nomination for president.
Art Caufield was the Indiana Democratic Party director at that time for the 8th and 9th Districts. He worked with Wilcox in support of Kennedy, and Caufield said he became a good friend.
"John was a good worker and he was a strong Democrat," Caufield said. "He was a good party man and he was active in his community. Anytime that we would need help, he was there."
New Albany Mayor Jeff Gahan said Wilcox was a good friend to him and many others in the city.
"He was above all, an optimist. You could always count on John to bring good vibes to even the toughest situation," Gahan said. "We are all going to miss him."
Floyd County Democratic Party chair Adam Dickey released a statement about Wilcox after his death in which he listed his numerous accomplishments, which included receiving the William C. Cochran Award for distinguished service.
"John never stopped working to make our community better. A trusted adviser to many in local and state politics, he could be counted on to give frank assessments and provided unwavering support in the face of difficult challenges," Dickey said.
"Always quick with both wit and wisdom, John was ever the gentleman and carried himself humbly despite a lifetime of accomplishment."
Wilcox is survived by his wife of 42 years, Lynda Roppel Wilcox, and his son, John Cletus Wilcox. The family chose cremation in respect of his wishes. A celebration of life is expected to be announced at a later date.