NEW ALBANY — The irony of the situation bothered Shawn Carruthers.
With millions of dollars slated to be spent to extend the life of the Sherman Minton Bridge, he found the grave marker for the span's namesake in disrepair. Sherman Minton, a Floyd County native, was one of the U.S. Supreme Court justices who voted to end school segregation in the historic 1954 Brown vs. Board of Education case, which Carruthers said changed the country.
"This was a ruling that set in motion the Civil Rights movement, and a lot of the freedoms we enjoy as African Americans today are a result of what Justice Minton did on the Supreme Court," Carruthers said.
Minton was born near Georgetown in 1890, served as a U.S. senator and was appointed to the U.S. Supreme Court after being nominated in 1949 by President Harry Truman. He served as a justice until his 1956 retirement.
On March 31, Carruthers, who is president of the Floyd County Commissioners, found himself at Holy Trinity Cemetery in New Albany visiting the grave site where Minton and his wife, Gertrude, are buried.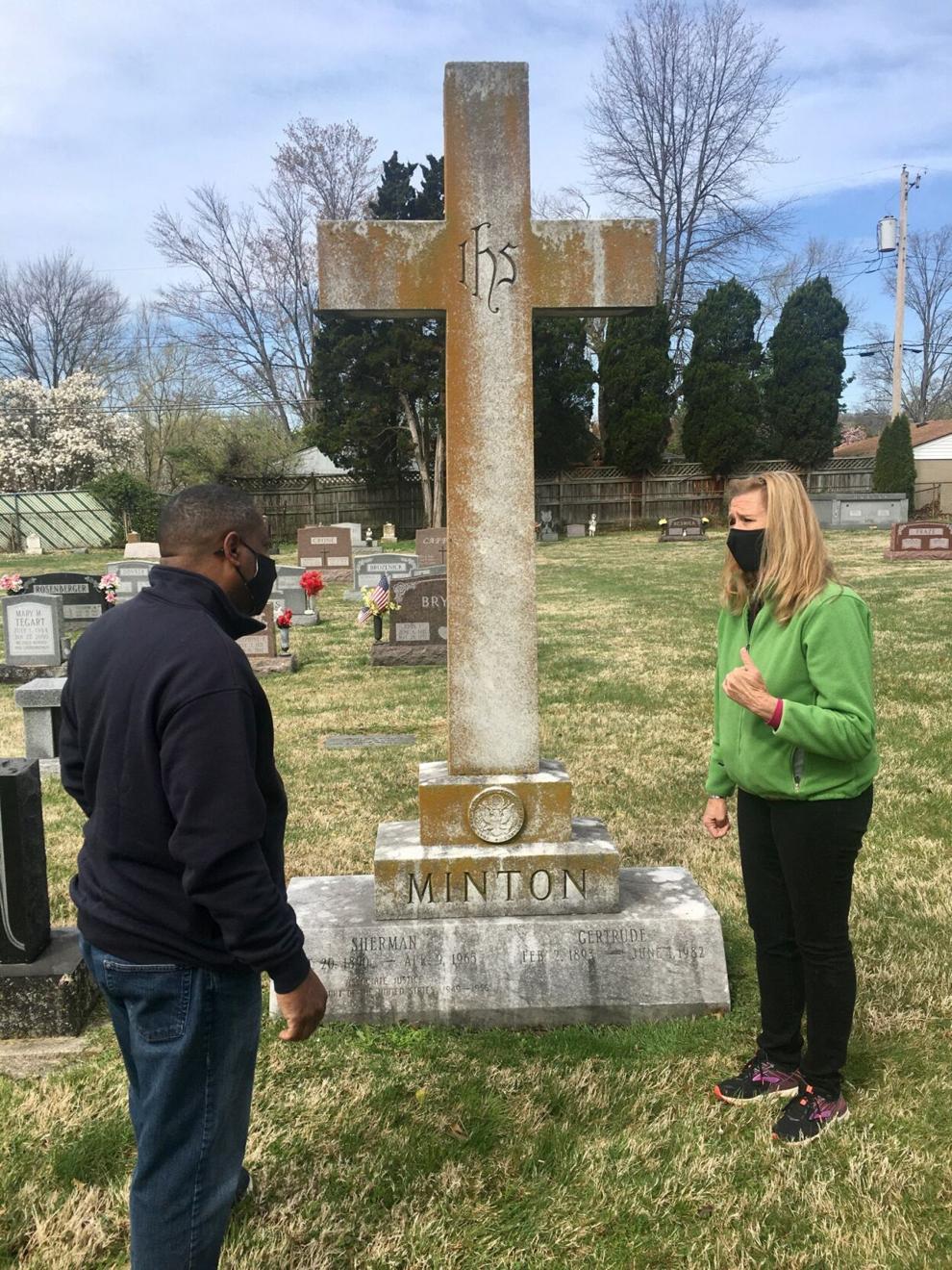 He was accompanied by his friend, Scott Stewart, after the two had discussed a recent episode of PBS' American Experience. The program had focused on the story of Isaac Woodard, a decorated Black army sergeant who was beaten by South Carolina police after arguing with a bus driver while traveling home.
The fact the officers were acquitted by an all-White jury is believed to have helped spark a racial awakening of Truman, who desegregated federal offices and the military two years later, Stewart said.
"The event also ultimately set the stage for the Supreme Court's landmark 1954 Brown vs. Board of Education decision, which finally outlawed segregation in public schools and jumpstarted the modern Civil Rights movement," Stewart said.
Carruthers and Stewart talked over lunch about the connection to Floyd County based on Minton's role in the case, and that led them to visit to the cemetery.
There they spoke with Teri Popp, manager of the Catholic Cemeteries of New Albany, and Carruthers suggested possibly the county or Caesars Foundation of Floyd County could assist with refurbishing the grave marker.
Popp suggested they reach out to Minton's family and garner their approval, and that was handled by Floyd Circuit Court Judge Terrence Cody.
Cody's connections to Minton run deep. His father was the last surviving attorney of Minton's New Albany firm, and Cody served as an altar boy in Minton's 1965 funeral, which was packed with dignitaries including Albert "Happy" Chandler Sr.
Cody recalled his father picking Minton up and taking him to visit his old haunts and see friends when he came back to New Albany.
"He never forgot his Floyd County roots," Cody said.
While the Brown vs. Board of Education decision is accepted as a common sense interpretation of the U.S. Constitution, the justices who voted unanimously that segregated schools weren't equal were living in a different era.
But Cody said he doubted that Minton felt any pressure because he firmly believed in equality.
"I'm confident it didn't take much to talk him into doing the right thing, because he was going to do it anyway," Cody said. "He knew that separate but equal was wrong."
After getting approval from the family, the marker was restored. The Caesars Foundation board is expected to vote on footing the costs this month, and while the consensus is that it will be approved, Stewart said there are private donors ready to cover the expense.
The marker isn't large or flashy, and that's exactly how Minton and his wife wanted it, Cody said. But the monument is easy to locate based on its position in the cemetery.
"When you come in the main gate, and you pull around the Priest's Corner, it's the first thing that catches your eye," Popp said.
Popp uses Minton's grave as an educational tool, especially for younger groups that come to the cemetery. She said many recognize the name due to the bridge, but they often don't know about Minton's life.
"I just give them an education that every stone in here has a story, and it's part of our heritage to know where these people came from," she said.
It's also unique that a local person had such a profound impact on history, Cody said.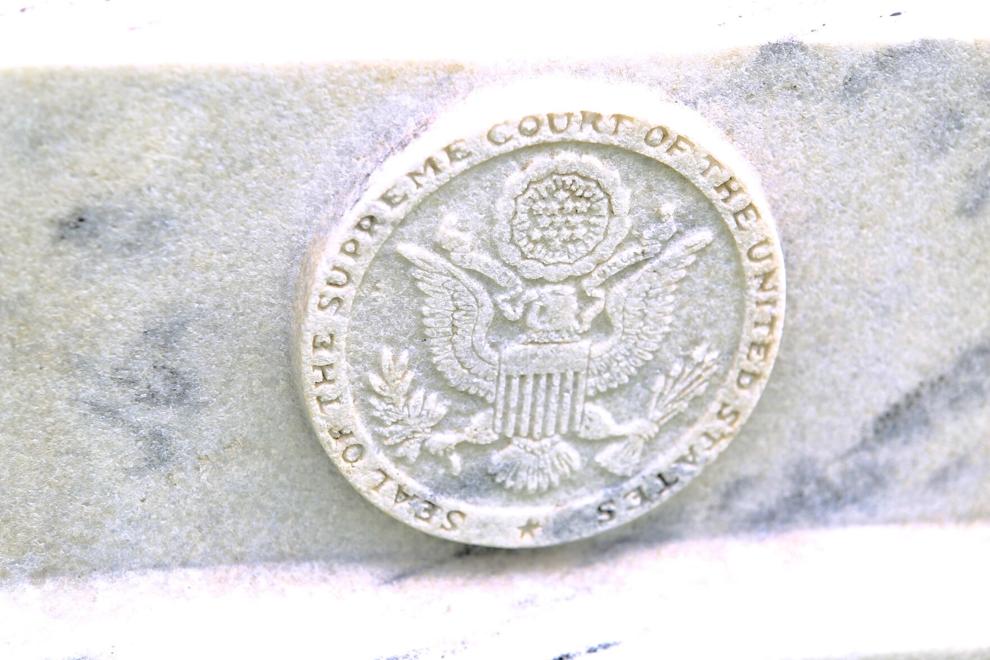 "A person from Southern Indiana had a big hand in making sure the promises of America were being fulfilled," he said.
It's important to keep Minton's memory alive, Carruthers added.
"I was a kid from Oklahoma, yet the decision that was made by Justice Minton affected my life," he said. "African Americans gained a confidence to stand up for what we believe are our rights in America as American citizens."