CHARLESTOWN — A historical marker will soon shed light on the life and contributions of a Southern Indiana woman who played an important role in the national women's suffrage movement.
In November, the City of Charlestown will unveil a marker for Mary Garrett Hay, a suffragette and activist from Charlestown who formed women's suffrage groups across the United States and advocated for the passage of the 19th Amendment.
The marker from the Indiana Historic Bureau will be in the city square, and the Nov. 13 unveiling ceremony will take place at 11 a.m.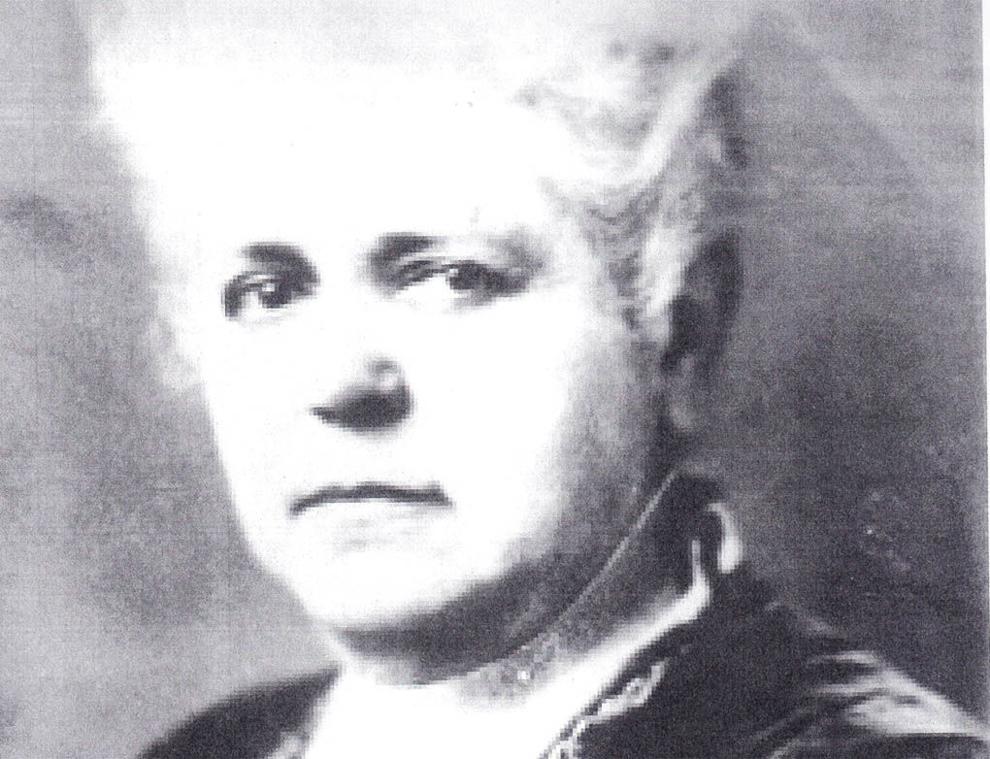 Charlestown Mayor Treva Hodges said the historical marker is "an attempt to bring a little fairness and equity to the history we tell," emphasizing that Hay has long been overlooked in the city's history.
Hodges felt it was significant to support the project, especially as the first woman to be elected mayor in Charlestown.
"With her contributions as a suffragette, I like to think she would be proud of how far women have come in terms of voting and political service," she said.
Barb Anderson, president of the League of Women Voters of South Central Indiana, and Katie Miller, Jeffersonville resident and former chair of the Clark County Democrats, both pushed for the recognition of Hay by applying for the marker from the Indiana Historical Bureau.
Hay was born in 1857 in Charlestown. Her father, Andrew Jennings Hay, was a physician in the community who often took her with him to local political meetings.
She eventually became involved in the Woman's Christian Temperance Union, which was closely tied with the women's suffrage movement.
She moved to New York City around 1900. She was involved in the creation of women's suffrage groups across the country, and she worked with companion Carrie Chapman Catt, a suffragette who founded the League of Women Voters and directed the National Woman's Suffrage Association (NAWSA).
Hay organized for NAWSA, and she and Catt traveled thousands of miles across the country in speaking tours advocating for women's rights. She became the first president of the New York City League of Women Voters, which helped educate newly-enfranchised voters following the ratification of the 19th Amendment.
Hay and Catt lived together for decades. Hay died in 1928 at age 71, and when Catt died in 1947, she was buried next to Hay in a cemetery in New York City. Their shared tombstone is inscribed with these words: "Here lie two, united in friendship for 38 years through constant service to a great cause."
Anderson said she has been working for several years to recognize Hay in the community, and she worked with Hodges and Miller to bring the project to fruition. About $3,000 was raised in the community to fund the historical marker, she said.
Hay was an "extremely brilliant woman," Anderson said.
"She was a brilliant woman with a good ability to organize and strategize," she said. "Her ability to plan a campaign was strong, and I'm an activist, so those kind of things mean something to me."
Miller and her wife, Brandy Brewer, worked together on the application process for the historical marker, a process that required "a lot of research and digging" into the life of Hay.
"She faced challenges — some challenges that would take a lesser woman out," Miller said. "She proceeded on, and I think that's the real story. She found her space, she found her people, and with that she gained a lot of confidence, and no matter what resistance was ahead, she found it in herself to keep going."
The historical marker will be across from Cooper Drugs pharmacy in the city square, which is a prominent spot that will draw plenty of attention, Hodges said.
Miller believes the marker will be an inspiration to women in the community.
"It's exciting that it has a place of prominence in Charlestown's square — it could have been hidden between several downtown streets. A lot of things happen on the square in Charlestown, and this will get a lot of eyes on it. The visibility of it I think will be huge. As the mother of daughters, you want young eyes to see the possibilities."
Anderson said it is time for "someone who had a national influence and local beginnings to be celebrated."
"I think it's exciting to be able to give some recognition to a woman who had a key role not just locally, but nationally, in securing women's right to vote and securing a privilege all citizens should have, not just male citizens," Anderson said.