EAST CHICAGO, Ind. – Like almost any videographer, Earl Harris Jr. had a pet project, one he completed under a grant seven years ago as a graduate student at Ball State University.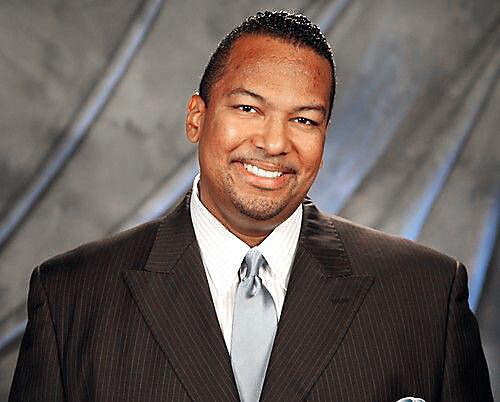 "In My Skin: Shaping the Multiracial Identity in Indiana," which was broadcast statewide by PBS, helped Harris, whose father was African American and whose mother is Mexican-American, connect with others who are multiracial. The hour-long documentary focuses on three individuals in three parts of the state.
"Actually, it was an idea I had for a while because I am multiracial and I wanted to put a spotlight on multiracial people," the state representative from northwestern Indiana said. "I have a lot of people that I know who are multiracial, but I haven't really seen a lot on people in Indiana."
Though the experiences of his subjects may be a revelation to many who watch "In My Skin," Harris said he wasn't surprised at how much he had in common with the multiracial people he profiled.
"Being multiracial, it was more validation," he said.
Contrary to how their presence is framed by others, Harris said, he wanted to use "In my Skin" to show how multiracial people are the rule rather than the exception in U.S. society.
"Multiracial people are not new," he said. "We didn't just start showing up in the past 20 or 30 years."
Like many mixed-race people, Harris frequently finds himself explaining to strangers why certain parts of him don't match their expectations, especially when dealing with the Mexican side.
For instance, when he is placed on committees representing Latinos, other members often note he doesn't have a Hispanic-sounding name and demand to know why he's there. One time, Harris said, he went to a Mexican restaurant where the hostess said he looked Mexican but was too tall.
"You have to make sure you don't let people put you in a box that doesn't represent who you are," he said. 'You have to control the narrative, and you control the narrative by telling people who you are. You have to drive that narrative, or you will get lumped into what other people decide."
Just by being Mexican, Harris said, he already is mixed race.
"Mexicans were created from a mixture. Mexicans were created from the Spaniards coming over," he explained.
Taking over the legacy of his parents, each of whom served the Lake County area in the Indiana House of Representatives, Harris said being mixed race is a plus.
"You look in my district that I represent, it's about 50% Black and 35% Latino. Most of the district is what I am," he said. "I have people make the comment to me that I really represent what my district is."
Harris represents his communities beyond northwest Indiana.
He's a member of the Indiana Black Legislative Caucus and National Black Caucus of State Legislators as well as the Board of Hispanic Caucus Chairs, Commission on Hispanic/Latino Affairs, the National Association of Latino Elected and Appointed Officials, and the National Hispanic Caucus of State Legislators.
"In religion they say you can only serve one God," Harris said. "Well, this is not the same thing."