JEFFERSONVILLE — Everyone in Jeffersonville might not have known Jesse Hyers, but they've seen his work.
Police cars, fire trucks and any city vehicle with lights or a sirens — they were fixed with his expertise at the city garage.
The 40-year-old city employee died on Sunday following a short battle with COVID-19.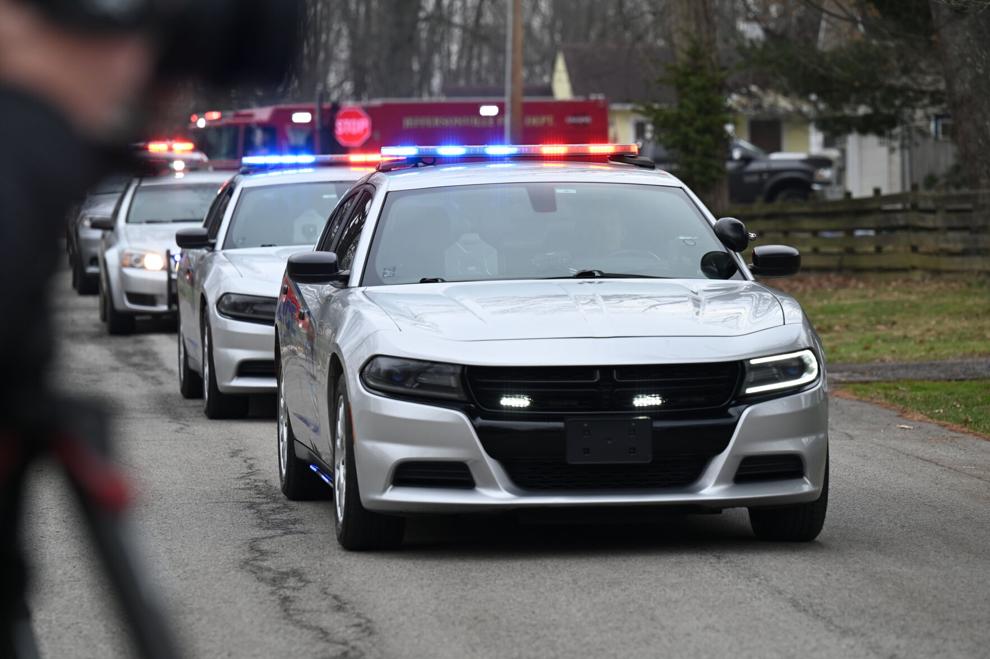 On Friday, his kids got to see what their dad did at work, thanks to dozens of city employees. Cruisers, fire engines and even garbage trucks were part of a procession along Graceland Way that honored Hyers' life.
"This was our way of paying tribute to Jesse, who worked at the city garage," said Jeffersonville Police Officer Travis Williams. "He had worked on my vehicle numerous times."
Williams said employees from across the city stepped up, asking for vehicles from various departments to be part of the procession.
"He worked for various different agencies, every street department that has a light on its vehicle or siren," Williams said. "(From) dump trucks, to street sweepers, to fire trucks and police vehicles."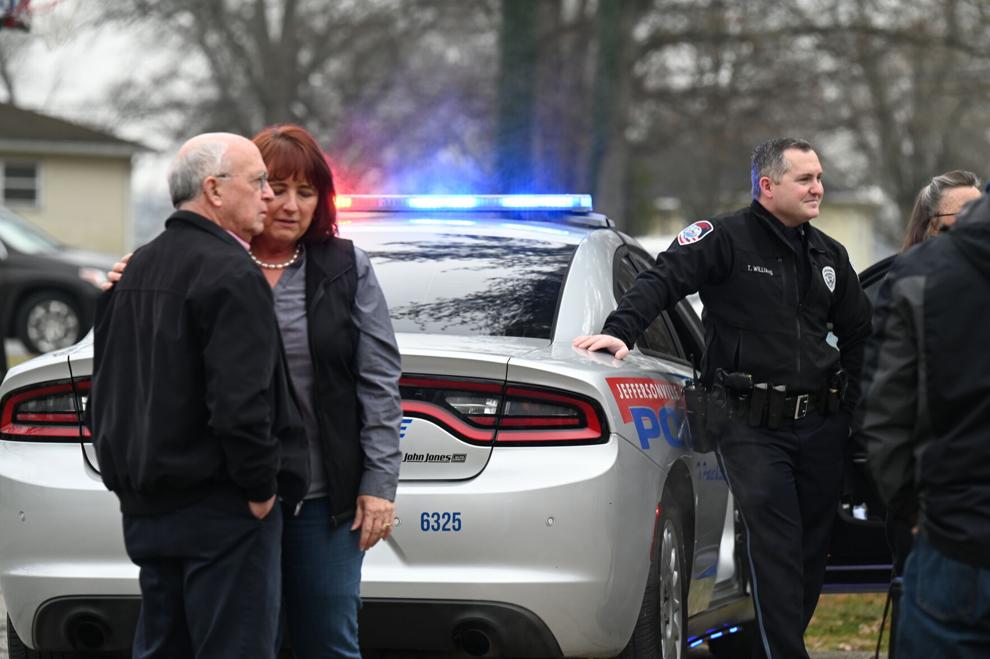 Williams said it's going to be hard for him to go to the city garage in the future and not see Hyers there.
Hyers' family, including six children and other kids he took in under his care, watched as the long line of vehicles drove past.
"You never know what kind of effect you have on anybody's life," said Hyers' sister, Teresa Hebert. "So to see that many cars, trucks and vehicles was amazing, not just for me as his sister, but for his kids."
Jesse's wife, Michelle, said it was important for him to make sure first responders and officers had safe, working vehicles. She said he also helped with other departments in Floyd and Clark counties.
"He didn't just help the city, it wasn't just his job, it was something he had a passion about," she said. "He genuinely just wanted to help people. He had a big heart."