SOUTHERN INDIANA — The aim was to improve connectivity and talent development in ways that would increase wages, lower the average age of the worker and create more good jobs in the region — and Southern Indiana Works and its partners were rewarded Monday for that ambition.
Blair Milo, Indiana Secretary of Career Connections and Talent, virtually presented Southern Indiana Works with an order declaring the Kentuckiana region as having 21st Century Talent status. The region consists of the Southern Indiana counties of Floyd, Clark, Harrison, Scott, Washington and Crawford, as well as Jefferson County in Kentucky.
Its official title is the Kentuckiana 21st Century Talent Region.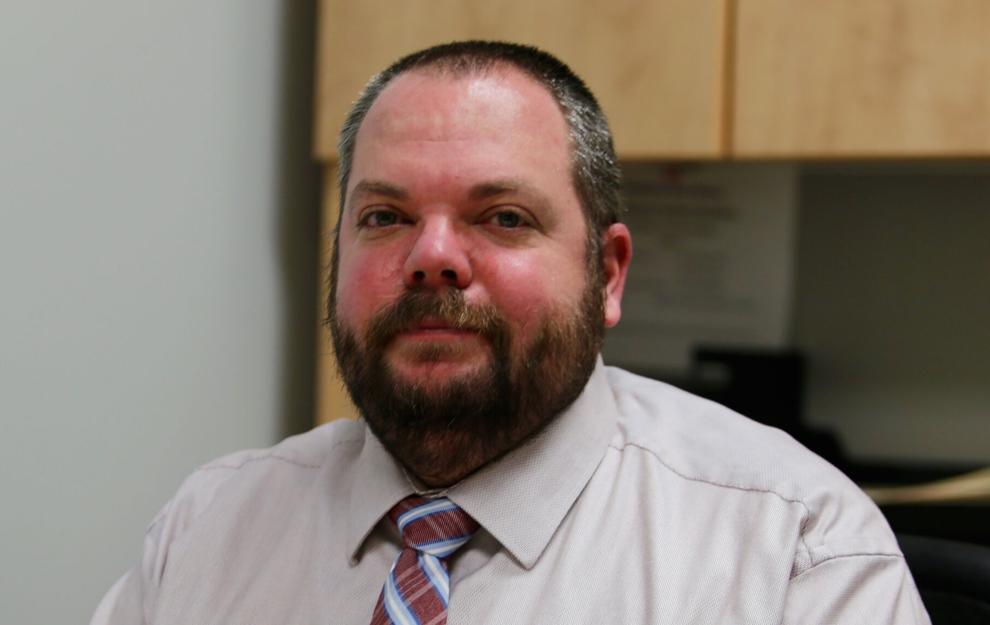 Tony Waterson, executive director of Southern Indiana Works, said the process started when he met with Milo in early 2020. Achieving the designation required quite a bit of collaboration, and it sharpened the focus of regional talent development officials, Waterson said.
"The process of going through this is just as important as the proclamation itself, probably even more important," he said.
Milo pointed out how unique having a bi-state 21st Century Talent region is on a national level. The program was designed to bring regions together, and locally, it has combined the efforts of two states into a successful partnership.
"The idea behind 21st Century Talent Regions was to be able to provide a path, a vehicle a mechanism for regions to come together and identify how we are attracting, developing and connecting talent being measured around growing the population, increasing post-secondary education attainment and raising median household income," Milo said.
Regions that achieve the status are judged based on program priorities and their ability to follow the state's designated path for organization. Those include forming a "talent ecosystem" that identifies organizations, individuals and initiatives that can aid the region in meeting its priorities.
The regional priorities for the program are:
• increasing the working population under the age of 54 from 77% to 80% by 2025;
• raising the percentage of workers in a living wage job, which is identified as a full-time position earning at least $37,460 per year plus employer-sponsored insurance benefits, from the current 39% to 43% by 2025; and
• bringing up median individual wages by 3% annually.
Regions also work on forming a talent dashboard and improving connectivity to link employers to the workforce and allowing for better partnerships among a variety of entities.
The Talent Regions declaration shows that Southern Indiana Works and its partners are accomplishing the tasks required to build a solid talent pool and increase wages for workers, officials said.
"Southern Indiana Works is excited to be the backbone organization of the region in regards to talent development, attraction and connection," Waterson said.
While there are certain requirements in the 21st Century program, Milo said she loves the nuances regions have and the ability of local leaders to focus on priority areas in their communities.
Connecting talent with the appropriate resources is a major component of the 21st Century program, but so is education. Milo said post-secondary attainment is a critical piece of the puzzle for workers seeking good jobs.
"We know that by 2025, around 60 percent of the jobs are going to require some sort of post-secondary credential — maybe a two-year, maybe a four-year degree, maybe an industry credential — but requires something beyond a high school diploma to connect into those good jobs."
Teresa Lubbers, commissioner of Indiana's Commission for Higher Education, joined in the presentation to Southern Indiana Works. Like Milo, she credited the region and organization for a willingness to commit to improving not just the talent pool, but the quality of life for people who stand to earn more through the efforts.
"It's an important milestone. It really reflects so much work that's been done in this part of the state to achieve this designation," Lubbers said. "This is a unique group coming together when you actually cross state borders. I think it's a credit to Southern Indiana and to those who joined with us in Kentucky to actually look at these issues."
Regional collaboration is especially important in an area like Kentuckiana, where residents regularly cross the Ohio River in either direction, Lubbers said.
"There may be some distinct agendas that are in Kentucky and Indiana, but there are certainly shared agendas, as well, as you really focus on the people who live in these states," she said.
Since the process launched, cross-border collaboration in Southern Indiana and Kentucky has led to bi-state efforts such as Code Louisville, the Kentuckiana Workforce Alliance and the Southern Indiana Advanced Manufacturing Pipeline.
Lubbers noted that what Southern Indiana Works and its partners are trying to achieve for local residents is economic mobility — which is an opportunity for them to improve their income levels through a mix of options.
The regional workforce is critical to the path of a community, and that's the lens Southern Indiana Works and its board of directors looks through when considering its mission, Waterson said.
"I believe the future is very bright here in Kentuckiana, and our region is really looking at taking a proactive and strategic approach to prepare a workforce for today and the future," he said.