SOUTHERN INDIANA — A Sellersburg accountant and incumbent Karen Engleman are so far the only candidates who have declared their intent to seek the Republican nomination for the District 70 Indiana House seat.
If elected, Sellersburg native John Colburn plans to focus on eliminating third-party payment in the health care system, increasing parental jurisdiction over school curriculum and restoring confidence in the election process.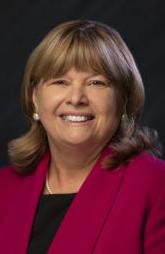 Colburn said that health insurance companies should not be involved between patients and medical providers when it comes to negotiating prices.
"Let's restore the free market to health care, such that the patient negotiates with the provider for the proper care at the proper price, and the insurance company works for the patient. They don't work for themselves, and they don't work for the doctor," Colburn said.
"We need to begin to empower patients when it comes to health care."
The parent of two children, Colburn thinks that it is important for parents to choose what curriculum is taught in schools and what schools their children go to.
"We do not need bureaucrats from Washington D.C. or Indianapolis dictating what and how our children are taught," Colburn said.
With regard to restoring confidence in voting and the election process, Colburn said that he thinks this can be done in a few different ways: by having traceable and verifiable paper ballots, using a counting process that cannot be connected to the internet, implementing hard identification verification rules, only allowing absentee voting in extreme cases and not having mail-in voting.
Colburn also wants to roll back the current state of emergency, declared for the coronavirus pandemic.
"We need to stand up against the vaccine mandates. We need to stand up against the mask mandates,"Colburn said. "People should be able to choose how to live their lives such that they see fit."
Colburn said that he thinks the Indiana legislature should be more forceful in fighting back against those mandates.
The candidate graduated from college with a degree in mechanical engineering but after years in the field decided that it was not for him. Colburn started and opened Goodfellas Pizza in Henryville in 1999, which made him realize his passion for accounting.
In 2004, Colburn quit his position in the engineering field and started his own accounting firm, Colburn and Associates. In 2019, he started AEG Accounting.
While living in Kentucky, Colburn was involved with the Republican Party between 2006 and 2008 and also helped with the 2010 campaign for current Kentucky Sen. Rand Paul.
Though Colburn said he really enjoyed his time with the party, life got in the way and prevented him from continuing his involvement.
"This is really the first opportunity that I've had to get involved in politics and to really get involved with the community," Colburn said.
Colburn is also an anti-abortion advocate, is against capital punishment and supports Second Amendment rights.
The rules for the Indiana Republican State Committee state that a "qualified primary candidate" includes someone who has voted in the last two primaries. Colburn did not vote in the last two primaries, so he would need approval from the county chairman of the Clark County Republican Party, Jamey Noel, to be on the ballot.
Engleman, of Georgetown, is seeking her fourth term as the representative for District 70. She was first elected in 2016. She has held a government job since 1995, in positions as auditor in Harrison County and clerk-treasurer in the Town of Crandall.
While she initially sought out the House position because she said she thought her experience working on the town and county level would be an asset, Engleman has found herself focusing on many bills at the state level.
In her time as a representative, Engleman has authored bills on restricting child marriage, changing pregnancy accommodation and removing medical barriers for victims of human trafficking.
Engleman said that now she is working to find out how to streamline the state waiver process for people with disabilities. She said the process is lengthy and complicated, and she wants to ensure she actually implements helpful legislative changes, rather than making changes that unintentionally make it more difficult.
If re-elected, Engleman said she will continue to focus on issues regarding children and their safety and keeping a balanced budget. Engleman is also a supporter of Second Amendment rights and opposed to abortion.
Engleman said that while her district has changed slightly, she is still dedicated to fighting for what the people in her district need.
"I listen to what they have to say. I don't have an agenda of my own," Engleman said. " I try to do what's best for the people in my district."
The filing deadline for candidates is Feb. 4, 2022, and the primary election will be May 3.