It was a mock trial of a mockery of justice.
Silver Creek High School students played the parts of prosecutors, defense attorneys and defendants — reliving the proceedings of a controversial murder trial for crimes committed over 100 years ago.
But as U.S. history teacher Ed Barnes explained, the lessons of the Sacco and Vanzetti case still, unfortunately, apply to contemporary times.
"It has gone down in history as really a fallacy of justice," Barnes said Wednesday, as his 11th grade students prepared to re-enact scenes from the famous 20th Century trial.
Background
Prejudice, profiling and fear have been attributed as dominant factors in the 1920s murder trial and subsequent executions of Italian immigrants Nicola Sacco and Bartolomeo Vanzetti.
According to exhibit information from the state of Massachusetts' John Adams Courthouse, experts still debate whether Sacco and Vanzetti were guilty of armed robbery and murder.
"On one subject, however, there should be no debate. Sacco and Vanzetti did not receive a fair trial," researchers wrote in the online description of the exhibit.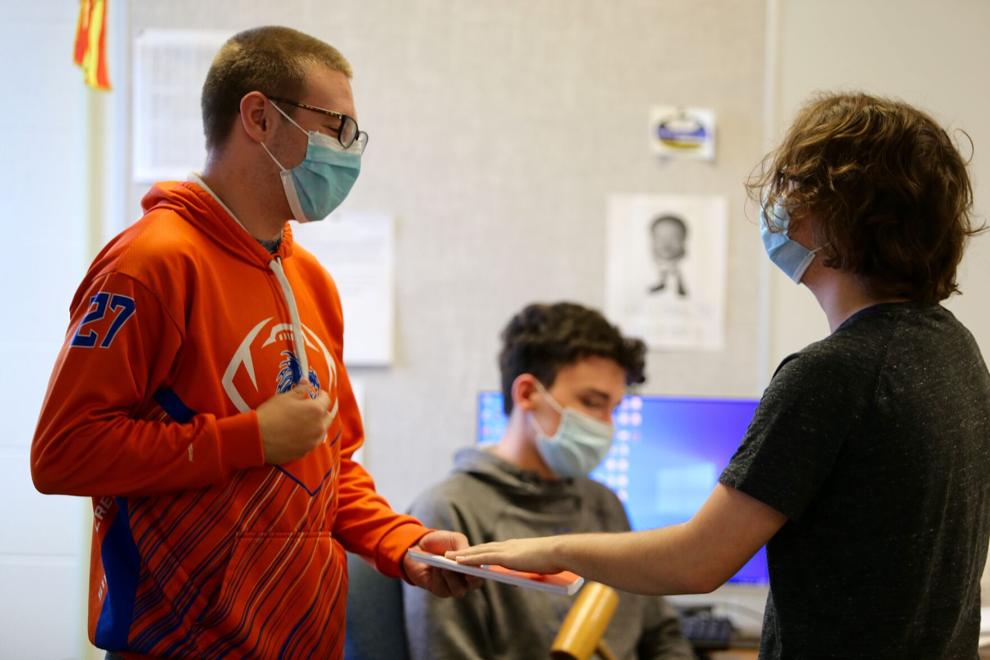 The two were charged with the April 15, 1920 murders of a payroll clerk and security guard. They were shot and killed during the robbery of Slater and Morrill shoe factory in a suburb of Boston. More than $15,000 in cash was taken.
According to information on mass.gov, witnesses said they saw two men escape into a car with two or three other men. Several weeks later, Sacco and Vanzetti were arrested on a trolley and charged with the crimes. They were carrying guns, but none of the stolen money was ever recovered or linked to them.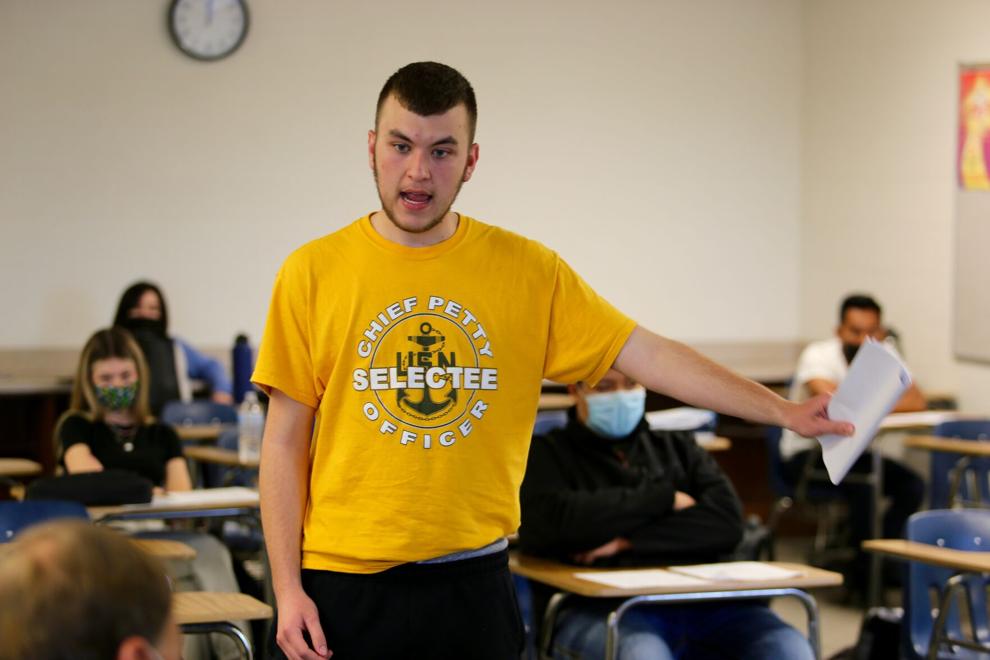 But what they did have on them is why many believed they were so vigorously pursued.
Sacco had a flyer announcing that Vanzetti was to speak at an upcoming anarchist rally. During the time period, not only were the native Italians facing anti-immigration sentiment, but many citizens were opposed to communism, anarchism and socialism.
As the exhibit explains, the period was known as the Red Scare, and while Sacco and Vanzetti were never linked to violent acts or protests, their association with anarchist beliefs made them targets.
"They were looking for a scapegoat," Barnes said.
The evidence was mostly circumstantial, the judge allowed prosecution to attack their personal beliefs and immigrant backgrounds and Vanzetti and Sacco were denied a new trial after being convicted in 1921.
Despite public outcry, they were executed in 1927.
Confronting prejudice
Barnes said his history classes usually re-enact the trial each year. It's a first-hand approach for teaching about an important time in the nation's past, he said.
This year, the proceedings took place while many are observing the trial of former police officer Derek Chauvin, who is charged with the murder of George Floyd.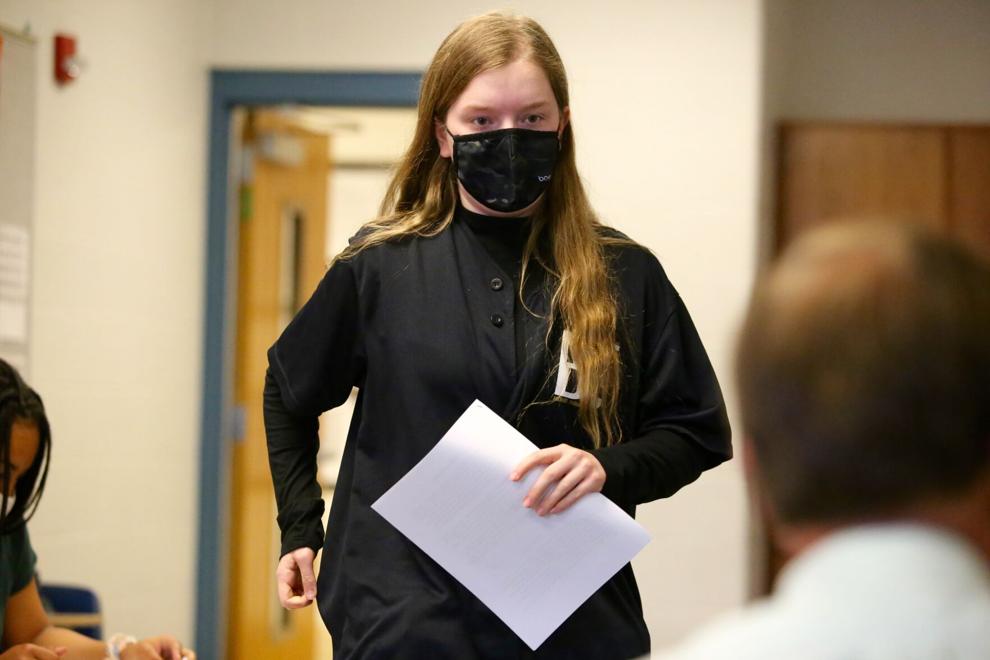 While the death of an unarmed Black man in police custody wasn't the subject of the Sacco and Vanzetti trial, the racial bias components of the cases are relatable.
Silver Creek junior Heather Purlee played the role of one of the prosecutors in the mock trial. In studying the case, she said it was evident the judge was anti-Italian and anti-immigrant.
"What happened to them was unjust," she said.
When asked how studying the trial relates to current times, Purlee said the country still struggles with racism and bias.
"We're all created equally. It even says that in our Constitution and we should believe that," she said. "But instead, people get this superiority complex and they don't want to believe that a different race can be the same as them when it absolutely is."
Floyd's death and the attempts to tarnish his reputation during the trial instead of focusing on what transpired on the day in question reminds Purlee of the Sacco and Vanzetti case.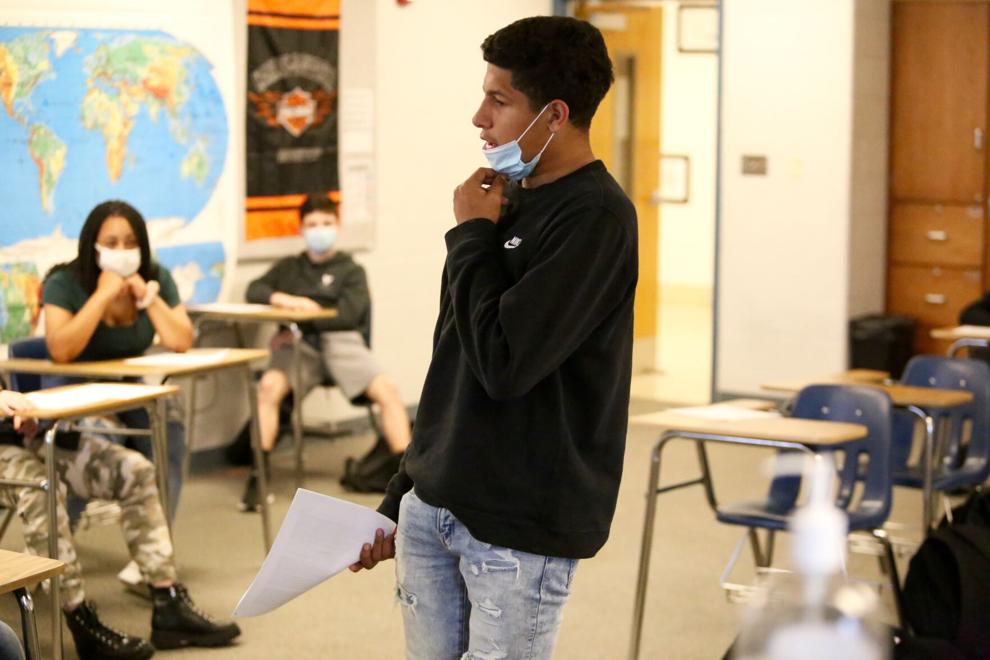 "I really hope that it doesn't go down the same way, because although rumors spread about him, what happened to [Floyd] was completely wrong," she said. "That man deserves justice, in my opinion."
Barnes compared the 1920s to another time in the nation's past. After 9/11, many Muslims experienced discrimination because they were considered to be guilty by association based on the terroristic acts of a few people, he said.
Re-enacting history
Juniors Miguel Trejo and Devonny Wilkerson joined Purlee as the prosecuting team. On the other side, Danika Jacobs and Alexander Bryan were the defense.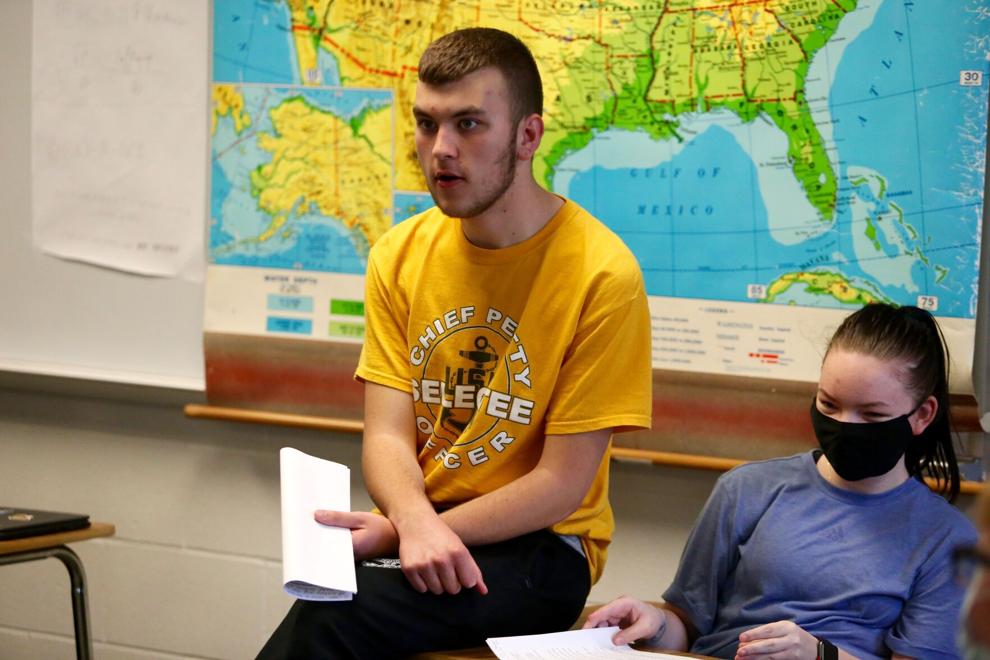 Justin Rouster and Reese Osborne played the roles of Vanzetti and Sacco, with Josiah French presiding as the judge.
Other students portrayed witnesses, experts and jury members.
With a script based on the actual proceedings, it was easy to identify the fallacies in the trial. Prosecutors led witnesses into accusatory statements, experts had trouble relating evidence to the defendants and stereotypical statements and assumptions were permitted by the judge.
Unlike the real trial, the Silver Creek jury found the defendants not guilty.
Having students re-enact the trial makes them focus on the details of the case while engaging them in a non-traditional method of instruction, Barnes said.
"My hope is they have a bigger stake in it," he said.