SOUTHERN INDIANA — For the staff at 1816 Modern Kitchen and Drinks, the issue is chopsticks.
Scott Dickerson, the Corydon restaurant's operating partner and chef, is busy chopping potatoes when he explains items and ingredients for the restaurant cost more right now and can be difficult to locate.
"There's some things that have been pretty hard to get, [like] our chopsticks," Dickerson said. "We try to scramble and look anywhere we can…It's pretty hard to find stuff for the price I've always been used to paying."
The cost of some individual ingredients are rising, so certain menu item prices have gone up at the restaurant, which costs the customers more money. If this continues, it's possible the restaurant will have to charge more.
"We haven't started charging for to-go stuff," Dickerson said. "But if it keeps staying on the rise, we might have to. …Those are margins people totally forget about that a restaurant has to deal with."
Despite the increase in prices, Southern Indiana residents are showing support for 1816 Modern Kitchen and Drinks.
"They're supporting us so big; we're doing the most sales than we've ever done," Dickerson said. "I don't think we can ask the community for more [help] than we are getting."
At Mathes Pharmacy in New Albany, owner Joe Dones said he's starting to see some shortages when it comes to medical supplies sold at his store, but as of now, the store is doing OK.
"There's a few things starting to run out, but it hasn't been too bad as of yet," he said.
While Southern Indiana business owners feel the nationwide supply chain issues, financial experts say there are some upsides to the situation.
Uric Dufrene is the Sanders Chair of Business at Indiana University Southeast. He said wages are at an all-time high for Southern Indiana workers, and since they have increased, employers won't be able to lower them in the future.
"We did see a significant increase in average weekly wages that will benefit the household," he said.
As the Delta COVID variant winds down, Dufrene said more people will be able to return to work, which will alleviate workforce issues. In addition, people who may have been out of the workforce because they had to take care of kids or couldn't safely go into the office, will likely return to their desks and jobs.
He said it will also help deal with the scarcity of goods, because people will do things in public places, such as return to a public gym to work out, instead of buying exercise equipment to be used at home.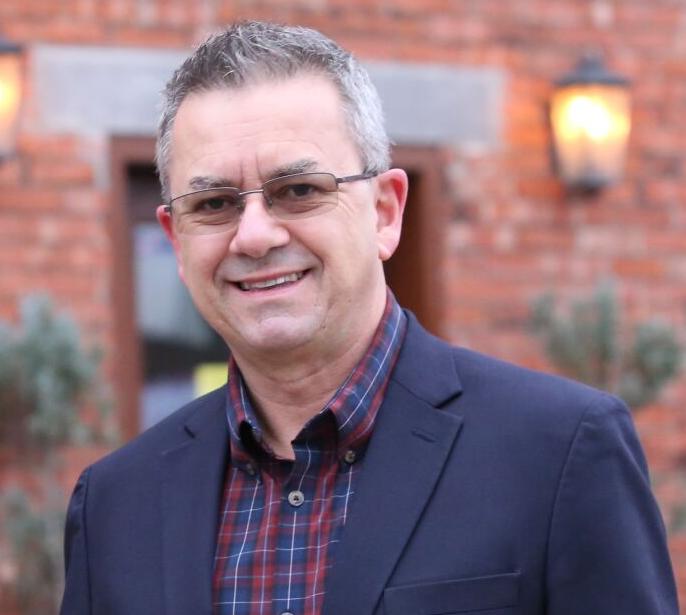 "I think next year is going to be more 'normal' than this year, and this year was certainly better than 2020," Dufrene said. "2022 is shaping up to be more 'normal.' You'll see a moderation in some of the prices we are paying (now)."
Some prices that will likely stay the same, Dufrene said, include home prices and the prices of rent.
As for workers, trouble filling open positions pre-dates the pandemic, at least for clients of the Southeast Indiana Small Business Development Center. Regional Director Jon Myers said the labor pool was changing pre-COVID and has expedited since then.
He said that he has had many companies schedule interviews with potential employees, only to have the prospect not show up for the interview, adding that, "There were certainly people struggling to find quality staff."
Myers said the shift to work-from-home is appealing to some candidates who prefer to look for these types of positions, instead of jobs with set hours where they have to be on-location for an entire shift.
As for those working jobs that can't be done remotely, they're rolling with the punches. Balance Holistic Salon and Spa owner Nicole Sharp sees the shortages through the empty spots on her shelves and with the girls who work at her salon in Jeffersonville.
"There are [hair dye] colors that we couldn't get available; we couldn't get Yellow," Sharp said, adding that holistic products, like a popular tea tree oil line, are also scarce. "So I lose out on sales when I can't get that in."
COVID is also playing into this loss, Sharp said, explaining that customers have to cancel appointments if they've been exposed to or gotten sick with the virus out of safety.
Overhead costs like salon booth rentals are increasing as well, but Sharp said some stylists are cautious about upping the prices of services to match. Her employees are known for vibrant hair colors, something that can take some time to achieve.
"It seems like hairdressers don't charge their worth," she said, adding that people can "shop small" this holiday season to help local businesses. "That's buying products from us instead of Amazon. Buying gift certificates as holiday gifts …(things) like that would really help us out."