NEW ALBANY — When you enter High Street Apothecary in New Albany, you are ushered into an old-fashioned doctor's office filled with antique medical equipment and medicine bottles.
As a hidden door swings open, the space is revealed to be a speakeasy-style bar featuring cocktails, wine and bourbon.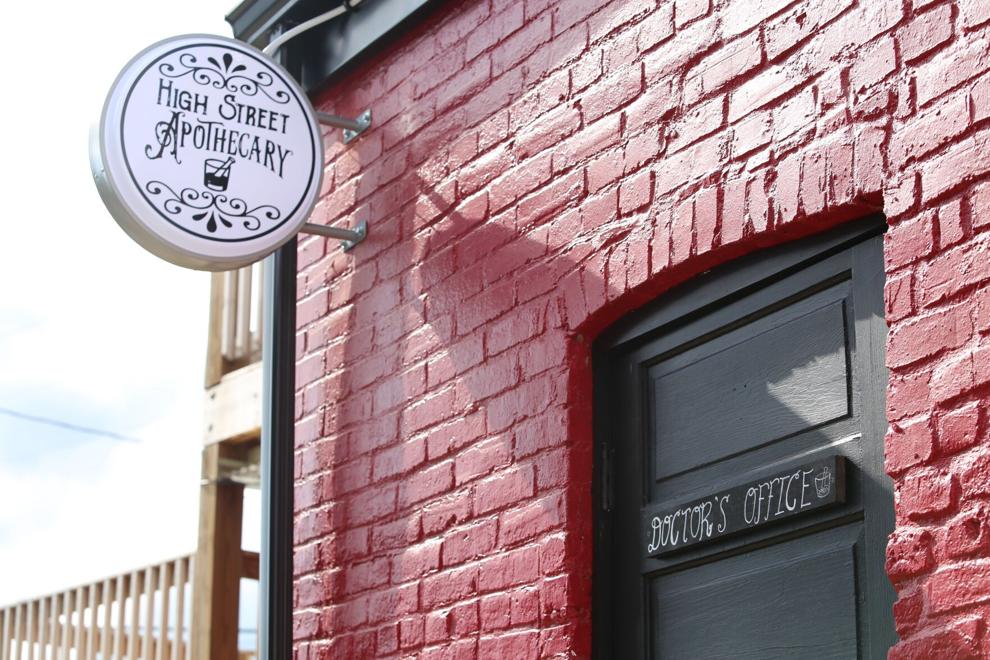 High Street Apothecary opened last Friday at 141 W. Main St. in downtown New Albany. The Prohibition-inspired bar is in the historic Stoy-Shrader House, which is the second-oldest building in New Albany.
The bar is owned by Brian Hampton, who also owns the neighboring Floyd County Brewing Company, Grain Haus and the Enchanted Forest. Business partners and co-owners Brittany Reas and Nick Ramos worked together to develop the concept and bar menu.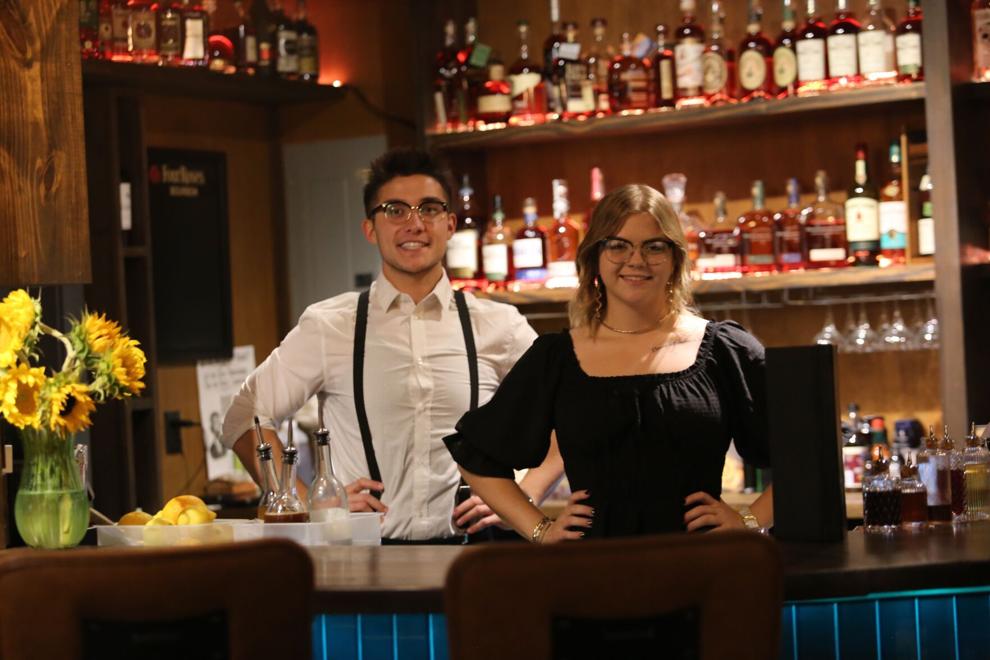 The entrance to the bar is in the back of the building, and seating is limited.
Hampton said although he owns a number of bars on on the block, he wanted to fill in a gap by offering a bar focused specifically on high-end cocktails and an "elevated experience."
"We didn't need just another bar — we needed something different," he said. "We wanted to make it feel exclusive, because it kind of is."
To get a seat in the bar, parties of four or fewer can make reservations or join an online waitlist that becomes active when the bar opens at 6 p.m. You can join the waitlist using the bar's website, social media platforms or QR codes posted around the campus of Floyd County Brewing and the Enchanted Forest.
Even if customers are not drinking inside the bar, High Street Apothecary offers "on-premise carryout" drinks that they can drink on the campus of Floyd County Brewing, the Grain Haus or the Enchanted Forest.
Hampton said High Street Apothecary's doctor's office entrance is in keeping with the false storefronts in speakeasies of the Prohibition era. The apothecary theme also pays homage to distilleries that kept open during Prohibition by selling bourbon for "medicinal purposes."
"So we thought it would be kind of clever to pretend like we had one of those pharmacies back in Prohibition that actually had that ability to give a prescription," he said.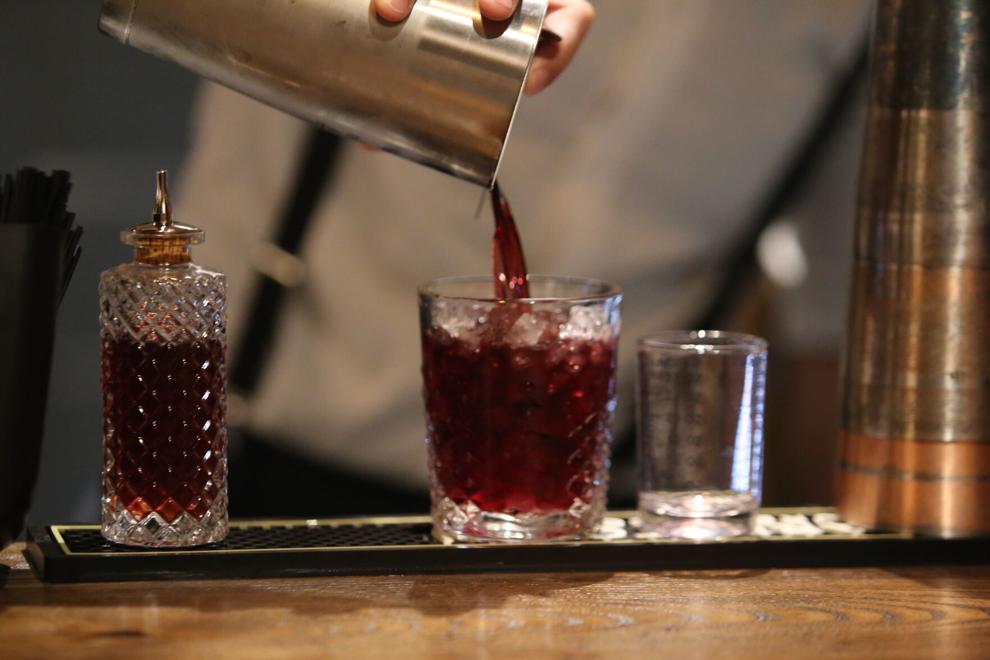 Reas said the bar features Prohibition-era cocktails with modern twists. The menu includes classics such as the Gin Rickey, Boulevardier and French 75, as well as a series of "house libations." The bar also features charcuterie boards from Board & You and a few "mocktail" options.
Before High Street Apothecary, Ramos previously worked at Swizzle Dinner & Drinks in the Galt House hotel, and Reas served as a bartender at Agave & Rye in New Albany.
One of Reas' favorites is "Drug Store Cowboy," which includes ingredients such as bourbon, banana peel syrup, lemon juice and angostura bitters.
Another drink called "Attagirl" features red wine, lemon sherbet, spiced cherry bitters and club soda. The cocktail is inspired by a Spanish drink called the tinto de verano, a wine-based drink similar to a sangria.
"My favorite part has been people actually trying the drinks," Reas said. "And they've loved them so far, so that's been awesome."
The house-made syrups provide flavors that are completely different than what you would find in a grocery store, Ramos said. For example, the syrup used in the lemon sherbet is infused with lemon rind and sugar providing the "full spectrum of flavors."
"We want to do as much homemade things as we can to provide not only like an elevated experience, but cocktails you're not going to find in other places," Ramos said.
The liquors offered at High Street Apothecary are also high-end instead of bottom-shelf drinks you might find at some bars, Ramos said.
Hampton said he wanted to showcase the historic Main Street building built in 1825, which is listed in the Indiana Landmark registry. Main Street was previously known as High Street, which inspired the bar's name.
The bar is open from 6 p.m. to 2 a.m. Thursday to Monday. Ramos said the bar is open on Mondays to accommodate guests who work in the service industry.
High Street Apothecary can serve as a before-dinner or after-dinner spot for guests. It offers late-night hours, but it is designed to avoid a crowded environment.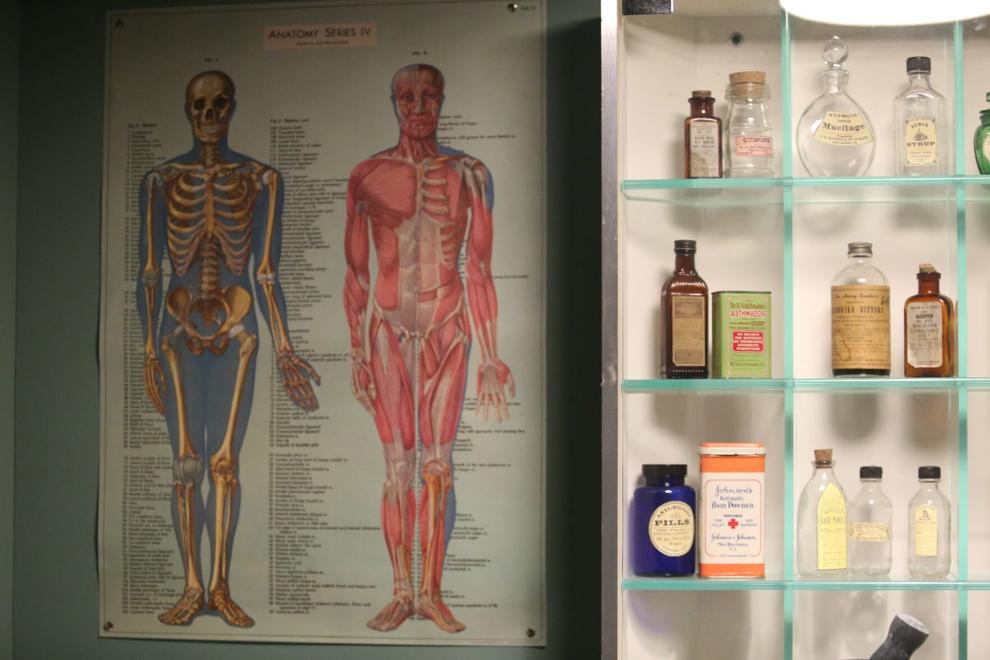 "It seems like the biggest thing around here is that people want somewhere that's not like a dive bar late at night," Ramos said. "So with all the surrounding bars after midnight, all the places turn into dive bars and it's shoulder-to-shoulder. Here, you don't really have that. We pre-arrange all of our tables, so they're all set up for guests to not be shoulder-to-shoulder."
Go to highstreetapothecary.com to make reservations or join the waitlist.