JEFFERSONVILLE — A deal to bring a coffee shop to Spring Street Commons is being finalized, and the mixed-use development could open for business as early as December.
Alan Muncy, founder and chief creative officer of arc, which is developing the site in downtown Jeffersonville, said Wednesday windows will be installed on the building within the next two weeks. Work is ongoing on the top floor of the building with trusses being placed this week.
"Everything is proceeding on schedule right now," he said. "The project is moving along."
In addition to retail space, the $3.5 million development will also entail residential units. Jeffersonville Mayor Mike Moore said Spring Street Commons is the kind of development that's critical to the city's downtown.
"Obviously we've had a lot of good luck bringing in new restaurants and new businesses in our city, and the focus now is to really increase the number of residential households downtown," he said. "We're creating a customer base so that all of those restaurants and businesses are going to prove to be even more successful in the coming years."
Muncy said he will wait until the deal with the coffee shop is finalized to announce the name of the tenant, but in the meantime, arc is busy looking to fill up the rest of the space.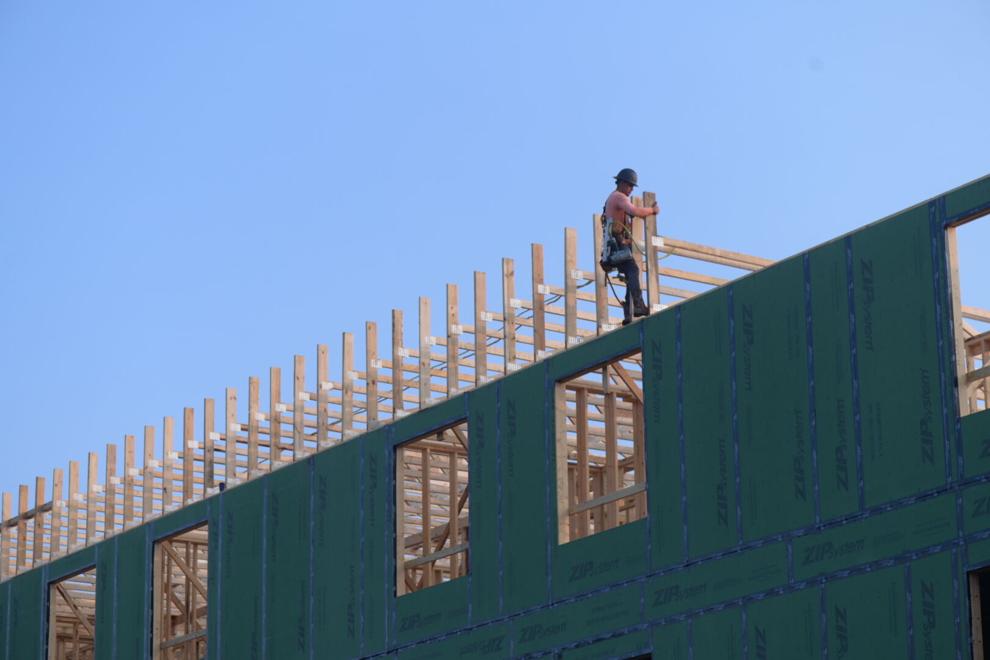 Ideally, arc would like to attract a restaurant to occupy the 3,800 square foot space that's located near the corner of Spring Street and Market Street.
There are two other spaces adjacent to the coffee shop that would be ideal for a local boutique or retail shop, Muncy said. There's some flexibility with the spaces depending on what a tenant needs.
The goal is to attract locally-owned businesses.
"We would love to have local businesses down there. It's our preference just because of the downtown area. We want to support local in our neighborhoods."
The lease rate is about $15 per square foot along with other fees.
The pandemic hasn't slowed construction other than some delays in obtaining supplies, Muncy said.
Though the development will open with the coronavirus still likely being a concern, he doesn't anticipate that it will be hard to find tenants for the spaces.
"We're a resilient community down here," Muncy said.
For more information on the development, contact arc at 812-285-1940.