JEFFERSONVILLE — Over the course of my relatively short lifetime, society has made some incredible advancements, at least technologically.
In 1997, my life changed forever when I unwrapped a Nintendo 64. To 5-year-old me, that was the pinnacle of high tech. Getting a walkman CD player that didn't skip a few years later almost made my head explode.
Things only got crazier from there. Now, of course, we are connected to the entire world in near-real time, thanks to the likes of Twitter and Facebook on our smartphones.
But with the rise of such technologies has come what some view as a decline in making quality connections with those in your own neighborhood.
"That's something we don't have anymore in our communities," Clark County Historian Jeanne Burke said. "We don't know who our neighbors are. We don't speak to them. We try not to look at them. That's something I think we've lost that I think would be neat to get back."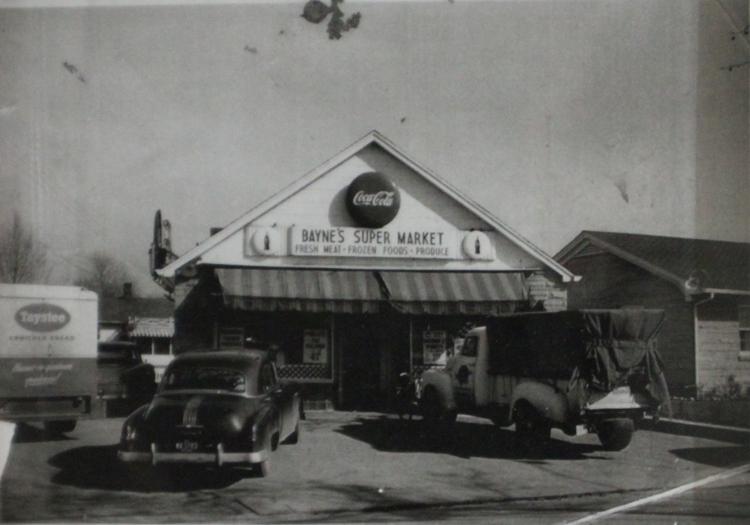 I, too, am guilty of these not-so-neighborly behaviors. But I wasn't always like this.
At no other point in my life did a sort of neighborly connectivity exist more than when I worked at Billy Joe's Gas & Food Mart on Highway 150. My first job introduced me to all sorts of characters from throughout town. Many still pop up as sources in my work as a reporter, though they probably forget that I was once the kid who filled up their propane tanks.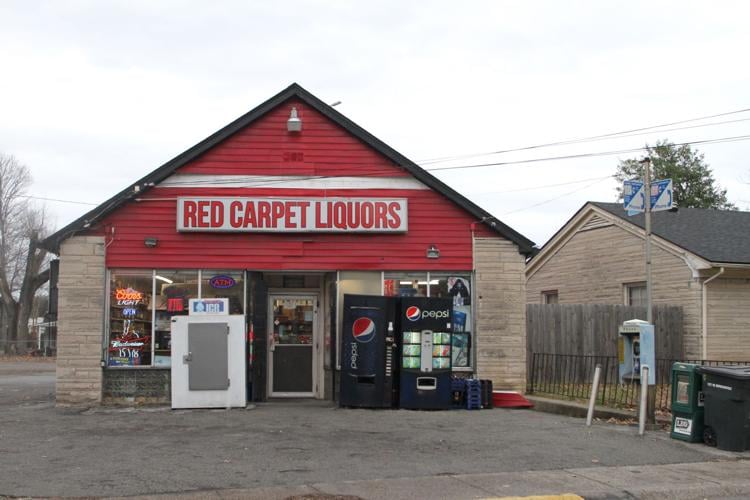 Billy Joe's is a unique kind of place nowadays, with a cast of regulars who more or less become family. In years past, however, Burke said mom and pop shops, specifically groceries, were the norm, especially in Jeffersonville.
"This is a holdover from the days when not everybody owned a horse and buggy," she said. "If you lived in town, you walked everywhere you went. It was a convenience for the women who did the shopping. The shops became another place where the elders watched over the young ones in the neighborhood, also."
As the population along the Ohio River grew, mom and pop shops began popping up throughout Jeffersonville. As Burke puts it, every neighborhood had a grocery on the corner.
Locals didn't have to take time-consuming trips to Kroger or Walmart. Instead, they had shops like McIntyre's on Maple Street, or Ben Knight's near Court Avenue.
"That's before the days where people had easy travel," Burke said. "There was a mom and pop grocery on every corner in Jeff. You ran an account there. At the end of the week or end of the month, you could go in there and settle your account."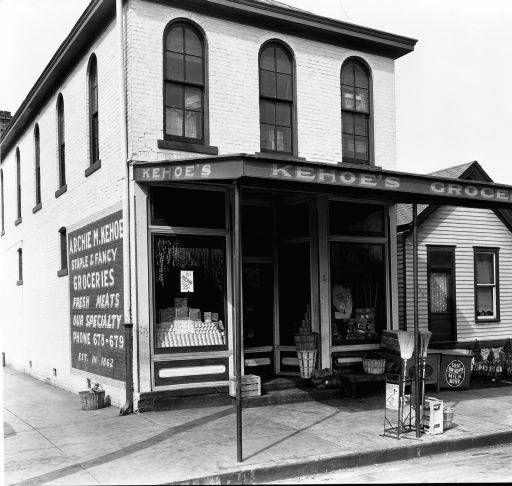 Many now-vacant corner lots were once occupied by a shop, she said. Some of the structures still stand to this day.
Among those that are still visible, though with different occupants, is Bayne's Super Market. The building on Crestview Court now serves as Red Carpet Liquors.
Closer to downtown was Kehoe's Grocery, which still stands at the corner of Seventh Street and Ohio Avenue with its distinctive black awning.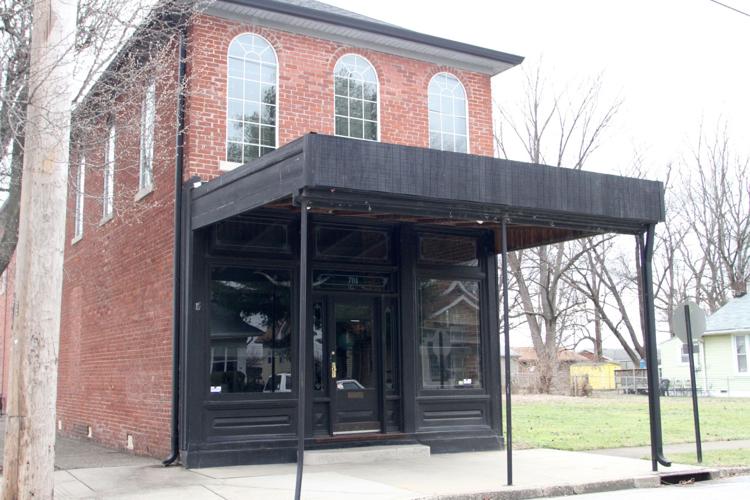 The Kehoe family, like many grocers in the area, were of Irish descent. According to Burke, the family intermarried with others of Irish blood and populated the entirety of the 600 and 700 blocks of Seventh Street, with the area becoming known as Irish Hill.
One of the family homes in the neighborhood had a perpetual Monopoly game that neighborhood kids would come by to play nearly every day.
"The Monopoly game always sat out on the table, and you came in and played it," Burke said. "When it came time for you to do something else, you left it. When you got back the next time, it was the same way."
Part of the reason for this reliance on those with similar backgrounds was the existence of an American mainstay — bigots. Each new group that came to the United States over the centuries faced resistance from "nativists," who erroneously believed themselves to be "more American" than others, for whatever reason.
A brother of the Kehoes responded to this pushback by joining up with a group known as the Molly Maguires in Pennsylvania.
"They were a group that was formed to protect Irish interests," Burke said. "They felt like they had to protect themselves and their jobs, because they didn't make much money. It was often the lowest pay. They had a rough time of it, and they decided they would give as good as they got. They were prone to violence. They were like a mob. They would strike whatever industry they were in if they thought they weren't getting what they needed to live."
The Kehoe brother, apparently, took part in some of that violence. After killing someone, he was hanged in Pennsylvania.
Though unconnected to the grocery business operated by his family in Jeffersonville, the Evening News still decided it was worthy to print.
Another store tangentially related to mob violence was Millholland's Grocery off of Eastern Boulevard. In the early 20th century, Jeffersonville was frequently visited by those affiliated with the Chicago crime syndicate.
The area's location between Chicago and Miami meant mobsters would stop here to fuel up, eat and gamble. One of their favorite spots, as previously featured in Now and Then, was the Greyhound, which interestingly enough served as a grocery store after casino operations ceased.
When mobsters finished up at the Greyhound, they would utilize the gas pump at Millholland's. Each time they stopped there played out like a scene in a Martin Scorsese movie, according to one of the granddaughters of the family.
"While they were filling up, the gunman would be the first one to go in the store to make sure nobody was in there," Burke said. "Then, they would either have the Millhollands make sandwiches for their trip, or they would have dinner with the Millhollands. Her mom and dad told her not to look at them while they were at the table, and don't ever tell anybody that they were here. Yes, it was nerve-wracking, but it was the Depression days, and they needed the money."
By the time automobiles became more omnipresent, larger grocery store chains began to dominate the market. The downfall of the mom and pop shop began in the 1950s and 1960s. By the 1970s, even Kehoe's had closed its doors.
Not all is lost, though, Burke said. In recent years, downtown Jeffersonville has gone to great lengths to bring back that community feeling of days gone by. Each amenity added by the city, Burke said, can be viewed as a replacement for the perpetual Monopoly game that kept neighborhood kids of Irish Hill occupied all those years ago.
"You've got young people now who are motivated to move downtown," Burke said. "They seem to be the kind of people that yearn for that community, and they're involved in the things going on, like the Chocolate Stroll or Oktoberfest. It's a lot of the same people over and over again, and they love it downtown."