JEFFERSONVILLE — As a child, Jeremy Ward wanted to open his own candy store.
He said he realized as a teenager that his lack of kinship with the Hershey family somewhat blocked his path to becoming a candy entrepreneur. As an adult, Ward was able to open the next best thing.
Ward and his brother, Jim Ward, opened The Ridge Liquors on July 1 at 5420 Ind. 62 Unit 500. The spot is two doors down from Jimmy John's in the space that formerly housed Hwy 55 Burgers, Shakes & Fries.
When the Wards took over the location, they undertook a major renovation of the building, customizing the space to give it a fresh look.
"We tore this place down to the studs and started over," Jeremy Ward said.
The fresh look includes a tip of the hat to the family's past.
In the tasting area, a portion of the ceiling includes metal from barns at the family farm in Charlestown. Ward's grandfather built those barns in the 1920s, so the material the brothers salvaged for the liquor store is almost 100 years old.
"I come from a really tight-knit family, and it was good to bring some of it, particularly the old home-place, into the store," Jeremy Ward said.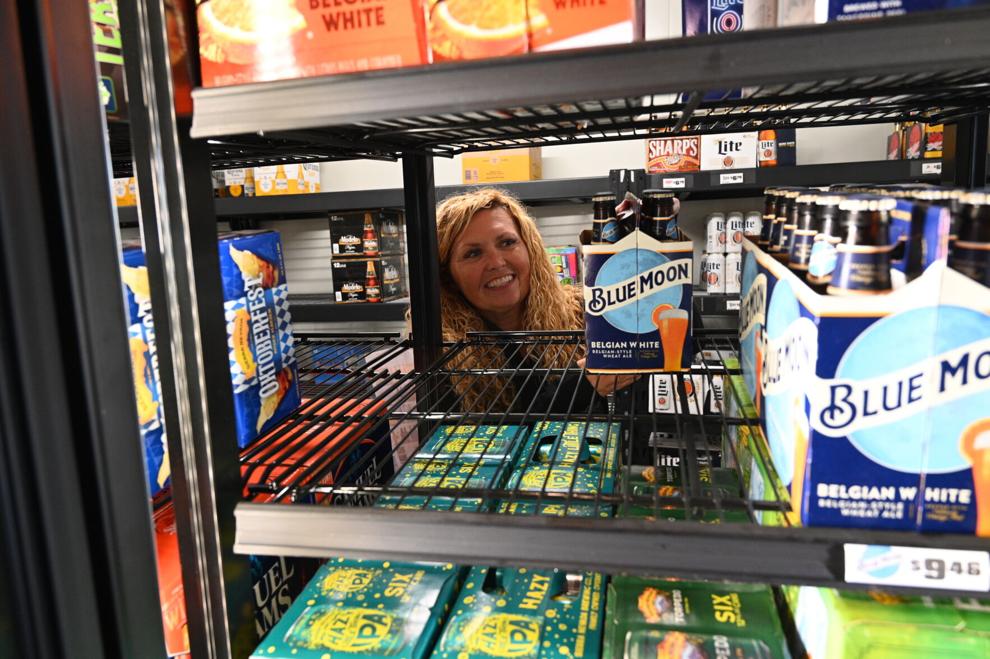 Family ties aren't the only close bonds at The Ridge Liquors. The store's manager, Nancy Smith, has been friends with Jeremy since kindergarten.
"When he first approached me to come and work for him, I never hesitated," Smith said. "Once I knew what Jim and him wanted to create, I knew it was special. It just makes everyone feel welcome."
Quality is the focal point of The Ridge Liquors. In doing their due diligence in researching potential locations for the store, the brothers realized that the Ind. 62 location was situated within one of the wealthier areas of Clark County. Despite being a growing residential area, it was also underserved in terms of locations for customers to buy quality liquor and wine.
"We decided if we were going to do something, we better step up our game," Jeremy Ward said. "We really have made our focus on high-end bourbon and wine."
The Ridge Liquors has monthly wine and bourbon tastings in which less common products are featured to give customers a chance to sample something different. And the response has been positive, both with the special events and tastings and the daily offerings at the store.
"I really couldn't be any happier. We've been so well-received in the community," Jeremy Ward said.
The store offers more than just bourbon and wine. The Ridge Liquors has an extensive selection of beer and distilled spirits.
To keep up with specials and tastings, follow The Ridge Liquors on Facebook. To learn more about the business, go to riverridgeliquors.com.