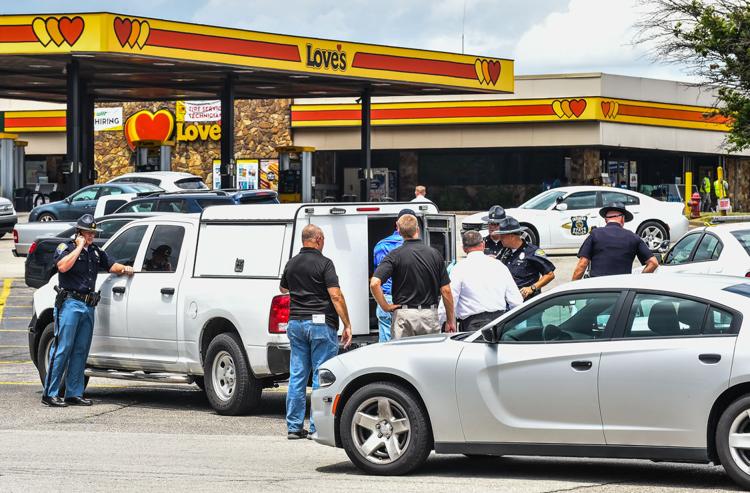 MEMPHIS — Indiana State Police are investigating an officer-involved shooting Tuesday at a Clark County truck stop that left one man dead.
After the shooting shortly after noon, Stephen E. Fischer, 62, Charlestown, was taken to University of Louisville Hospital, where he later died.
ISP Sgt. Carey Huls said the situation started Tuesday morning when Charlestown police were searching for a missing person who was potentially suicidal.
Police learned that the man may have been at Love's Travel Stop on Blue Lick Road in Memphis.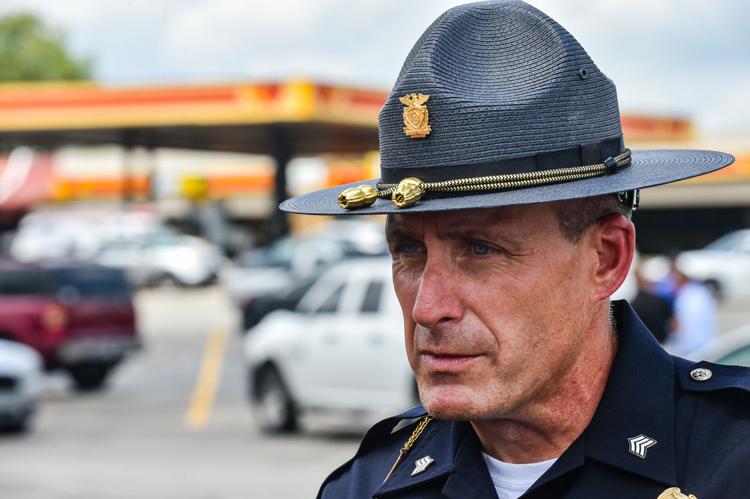 According to an Indiana State Police news release, a preliminary investigation revealed that Clark County Sheriff's Office deputies saw the man, later identified as Fischer, fire a pistol into the pavement of the parking lot at Love's. The release stated that once police were on scene, they first attempted to mitigate the situation with less-than-lethal force before firing.
According to the release, at least one officer fired upon and struck Fischer, though it was not clear which police agency the officer was with. Charlestown, Clark County, ISP, Indiana Department of Natural Resources and Sellersburg police were all on scene during the incident.
Officers immediately rendered first-aid to Fischer before he was transported to University of Louisville Hospital.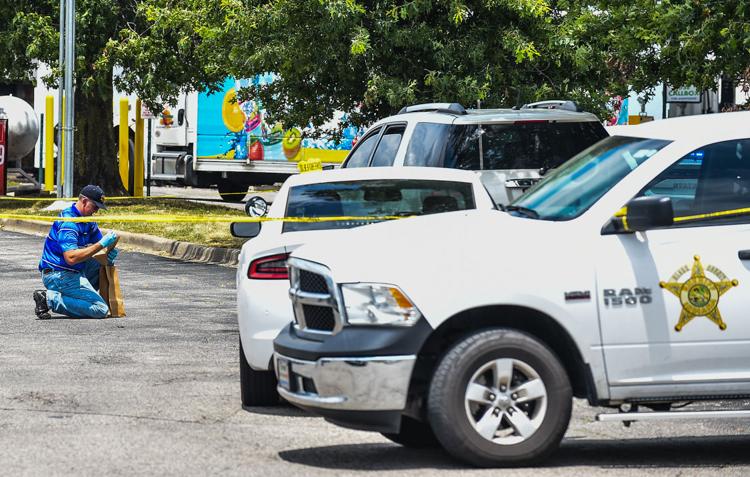 The investigation is ongoing.
Due to the location where the shooting occurred, Indiana State Police detectives are requesting anyone with information or possible video recording of the incident to contact Detective Matt Busick at 812-248-4375.
On-scene at police involved shooting at Loves Truck Stop parking lot at Memhis, Indiana exit off I-65. The scene is now secure. No other information at this time

— Sgt. Carey Huls (@ISPSellersburg) July 16, 2019
Update: Police-incolved shooting at Memphis, IN truck stop. One male subject transported to UofL Hospital, unknown injury status at this time . No other individuals involved. No officers injured.

— Sgt. Carey Huls (@ISPSellersburg) July 16, 2019