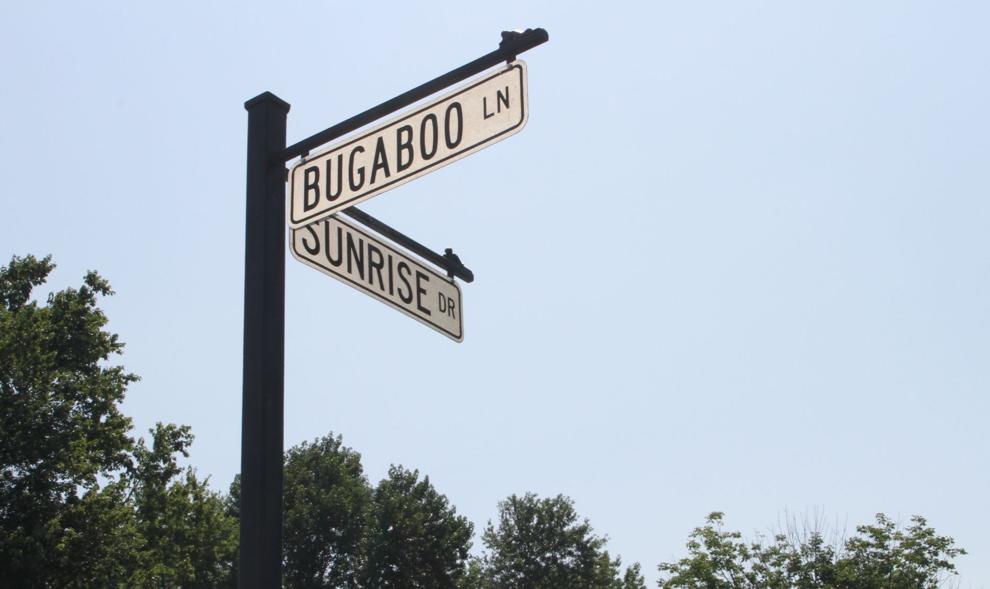 The question: How did we get a road named "Bugaboo?"— Submitted by Carol Smith, Jeffersonville
The short answer: We may never know the true story behind Floyd County's Bugaboo Lane, but one theory is that it involved a group of young pranksters, a "dummy dressed as a bugaboo man," and a horse.
The longer version: As former local historian and sketch artist Walter Kiser put it, figuring out Bugaboo Lane's namesake "is like answering the $64 question." And yes, this writer had to Google the meaning of that phrase, but the point is clear: no one really seems to know much about Bugaboo.
The mysterious road has a Sellersburg mailing address but sits in Floyd County jurisdiction between Chapel Lane and Lawrence Meyer Road. Longtime residents of Bugaboo Lane, including 82-year-old Gladys Ann DeVore, remember a time when the road had just a few homes speckled along seemingly endless farmland. DeVore and her husband bought the property 50 years ago and have lived on it for the past 40. She has nearly half a century of stories, but none of them include how Bugaboo got its name. It was just always there.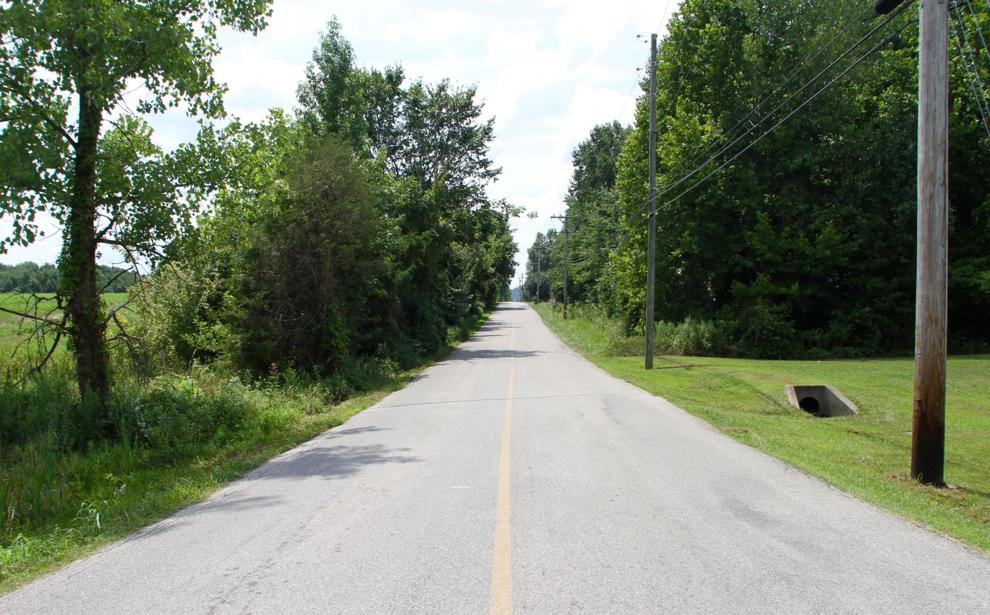 Of course, it wasn't. Floyd County Librarian Melissa Wiseheart referenced a map dated 1935 that shows the curiously named road. The preceding available map, dated 1914, is absent of the Bugaboo name. That means the road likely got its name sometime between 1914 and 1934. But from where did it come?
Luckily, Kiser documented what little he did learn about Bugaboo, and his findings are available in the library's Indiana Room (a precious resource for anyone interested in local history). Based on dates of similar documents, Kiser likely wrote his notes on Bugaboo in the early 1970s.
According to the notes, Bugaboo Lane was "a very shady lane during horse and buggy days," Kiser was told. He writes that one night, during said days, a man's horse and buggy came to a sudden stop on the road. The horse would not budge, so the rider got out of the buggy to see what the trouble was.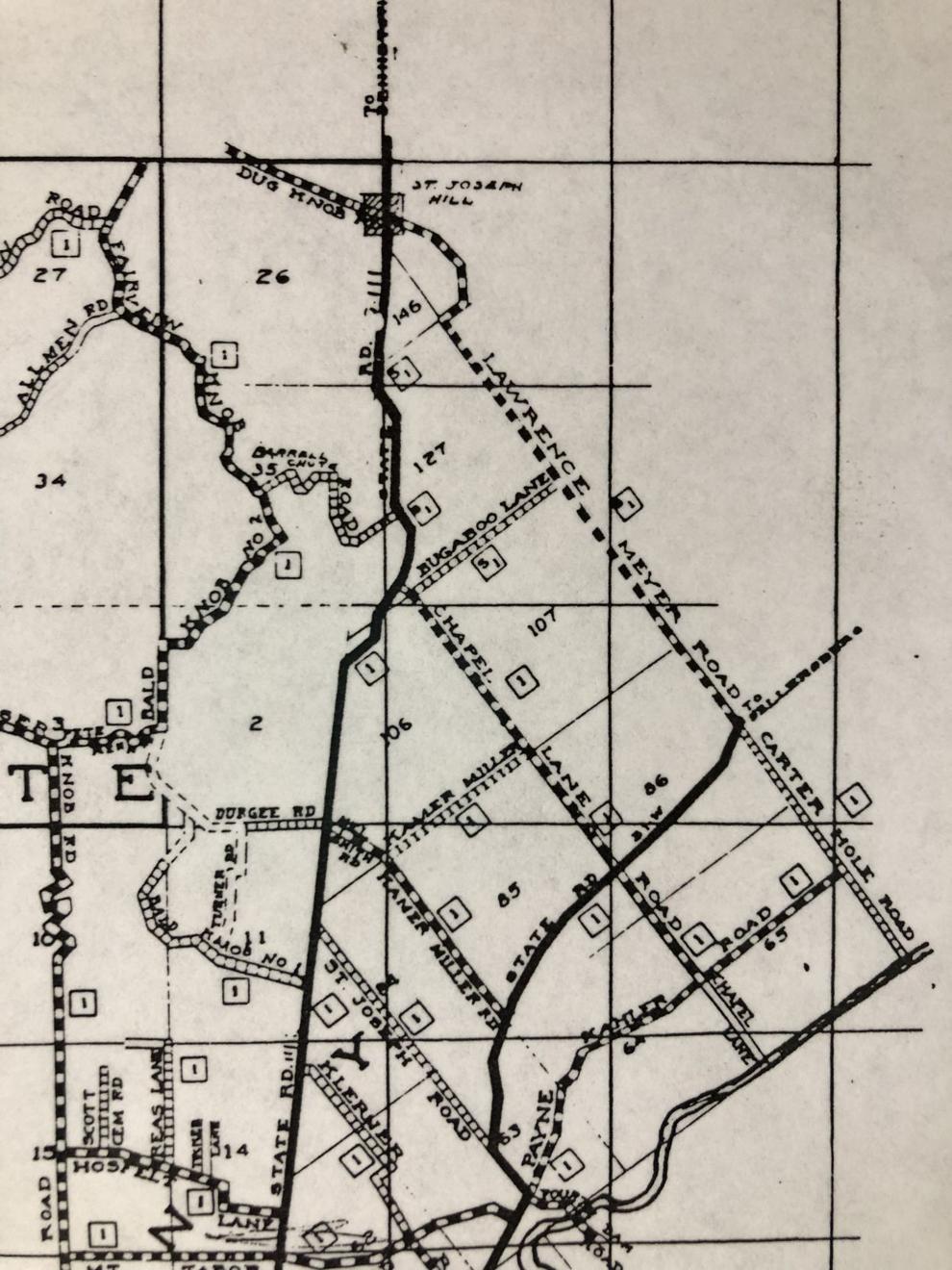 "The young man found that some of the young boys in the neighborhood had played a trick on him by letting a dummy dressed as a bugaboo man... down suddenly before the horse," causing the horse to stop in its tracks. Ever since then, the road was known as Bugaboo Lane.
Satisfied? Of course not, because we haven't even addressed the most obvious question: What the heck is a bugaboo man?
The definitive definition depends on whether you die by the dictionary or by pop culture. If you were a '90s kid, you're probably humming the beat to the pop culture version of the word found in Destiny's Child's 1999 hit "Bug-A-Boo." Revel for a moment in these deliciously dated lyrics:
You make me wanna throw my pager out the window
Tell MCI to cut the phone calls
Break my lease so I can move
Cause you a bug a boo, a bug a boo
I wanna put your number on the call block
Have AOL make my email stop
Cause you a bug a boo
You buggin' what? You buggin' who? You buggin' me!
And don't you see it ain't cool?
Before you go down a YouTube hole of '90s music videos, stick with me. In the Destiny's Child version, "bugaboo" appears to mean a nuisance, someone who won't leave you alone despite all the very clear signs you're giving. Some (like maybe a prosecutor) might call it a stalker. But does that definition make sense with the Walter Kiser story about Bugaboo Lane? Not really, but thanks for going down this path with me.
Now for the dictionary definition and the one that makes most sense for our story. Merriam Webster defines bugaboo as "an imaginary object of fear," first known to be used in 1598. Other online dictionaries connect the word's origins to "bugbear," which is defined as "an imaginary goblin or specter used to excite fear."
So a dummy dressed as a "bugaboo man" was probably akin to some sort of ghost or goblin meant to scare people, or, in this case, a horse. Which means the 80-plus-year-old road that families have called home for decades, just might be named after a boyhood prank.