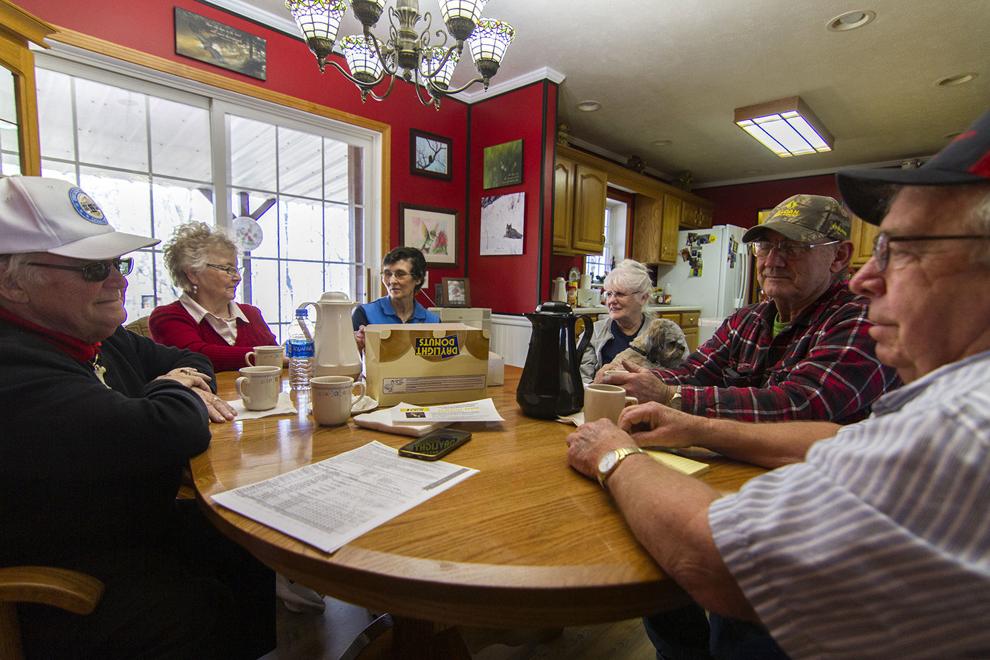 As presidential terms go, this last 15 months has been unprecedented, altering political norms and jolting the nation with President Donald Trump's drama-packed mission to make haste on his campaign promises and waste of his antagonists. 
Whether he has achieved success to date depends on who you talk to in America's heartland, the broad middle swath of the country that lifted him to his Electoral College victory in the 2016 election that almost no one foretold.
Rust Belt Wisconsin, Michigan, Pennsylvania, Ohio and Iowa joined Florida, the conservative midland states and the rock solid Republican South to put Trump in the White House. Voters of both major parties in small cities and rural towns turned the tide for a wealthy non-politician and reality TV star as the light at the end of their tunnel of anguish.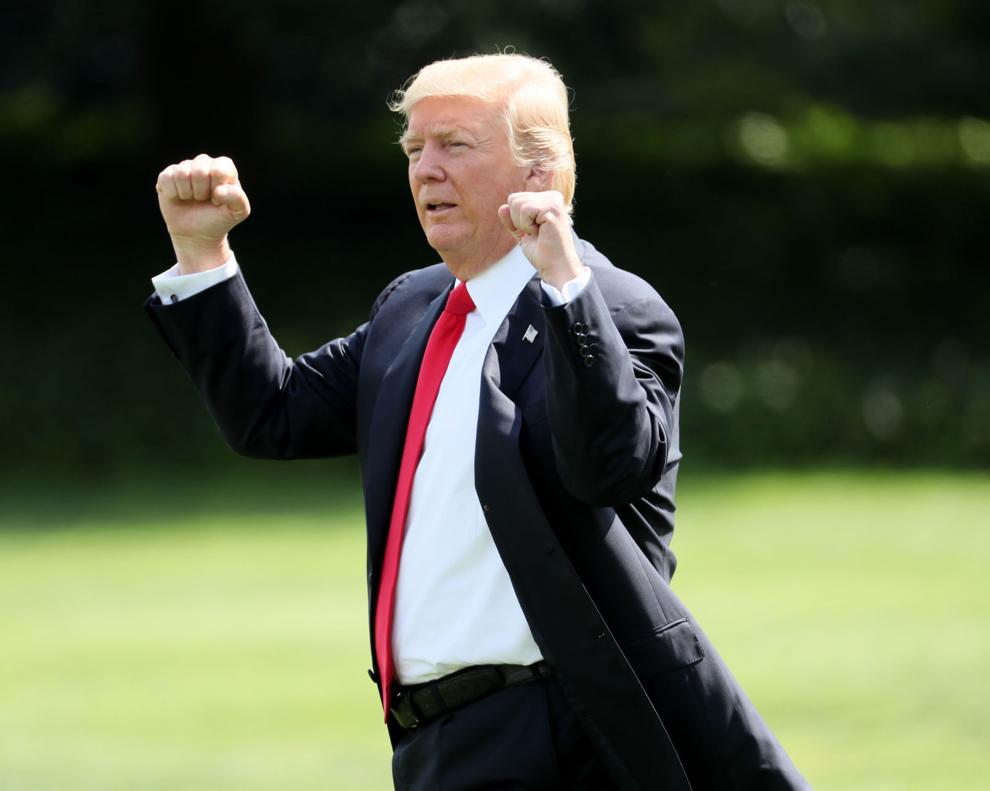 His braggadocio personality, his exaggerations, his impolitic temperament and even his sexual improprieties didn't matter. The heartland, including a majority of white women, wanted change from the natural order of politics.
Since January, CNHI newspapers in scores of heartland communities have met with voters, listening to them in their kitchens, their living rooms and elsewhere about their concerns, disappointments and approvals.
The conversations have covered perceptions of Trump and the partisan Congress, views on the polarizing issues of health care, taxes, trade policy, gun control, race and immigration -- and how attitudes have changed or not since the 45th president took office.
The unscientific conclusion: From northern Michigan to southern Georgia, the mood remains behind Trump's policies as voters see them, but wavering on his leadership style and his persona, especially his quick Twitter finger and his turgid vocabulary.
The economy – job growth, tax cuts, fewer regulations, stock market gains – overshadow Trump's shortcomings in the eyes of even those who disagree with his chaotic governing style. Many working class voters still await their promised prosperity but are patiently counting on the come. Evangelicals, conflicted by Trump's boorish behavior, appear to be the softest support group.
"As a pastor, I don't think name calling is appropriate in any circumstance," said the Rev. Chuck Ferguson of the evangelical Freewill Baptist Church in Ashland, Kentucky. "The way this president has attacked, impugned and ridiculed women is atrocious. To see how he describes people who have been fired from the White House, he basically calls them worthless, 'they're not qualified.' And yet they stand for him. I find that difficult to accept. Not politically, morally."
Lee Thompson, a retired insurance agent from Enid, Oklahoma, put it this way: "I don't like him as a person. I think he's an egotistical narcissist. But I admire him for putting his money where his mouth is. It's what he said he's going to do and he's doing it. And I like much of what he's accomplished. It's just him that I don't care for."
Christy Dolinich, director of the Head Start program in Crossville, Tennessee, said Trump brings business knowledge to the presidency and good business decisions are being made. "But his rants are absolutely uncalled for. You can be a leader and still show kindness."
Jake Smith, 38-year-old father from Mineral Wells, Texas, said Trump has delivered on his promise to advocate for policies that benefit Americans. "The best thing he has done is the economy," he said. "More Americans are working."
But Smith said the president is his own worst enemy on social media. "I would prefer he didn't tweet at all. He's a businessman and he's been a businessman his entire life. I don't think his ability to communicate effectively is shown in his tweets and sometimes on Facebook."
Tony Griffith of Effingham, Illinois, a red spot in a blue state, said he's an example of Trump's business smarts. Griffith gave $1,000 bonuses to each of his 65 fulltime employees after Trump signed the GOP tax cut bill, anticipating it will save his trucking company and related businesses $100,000 annually.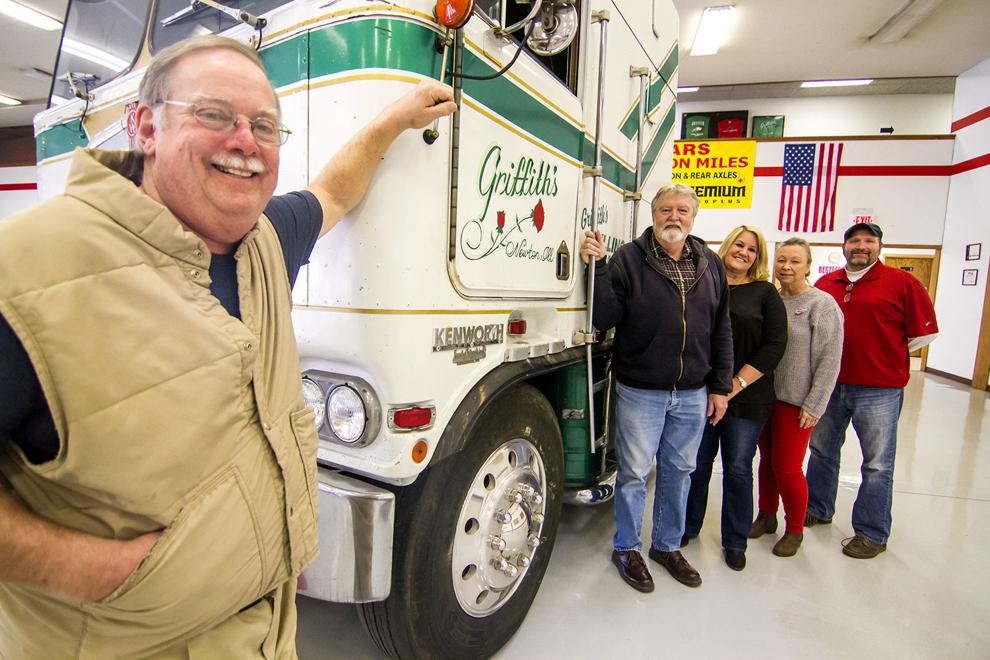 "I'm excited for my employees," said Griffith. "This gives them hope that they are not just working at some hum-drum job, paying them the same until they die."
Tabitha Bonner, 22, a black student at the Texas A&M Commerce satellite campus in Corsicana, considers herself a conservative and is generally pleased with Trump, with the exception of his handling of race relations. "He needs to remember he is the president of everyone. He needs a consultant to help him communicate better and be more sensitive."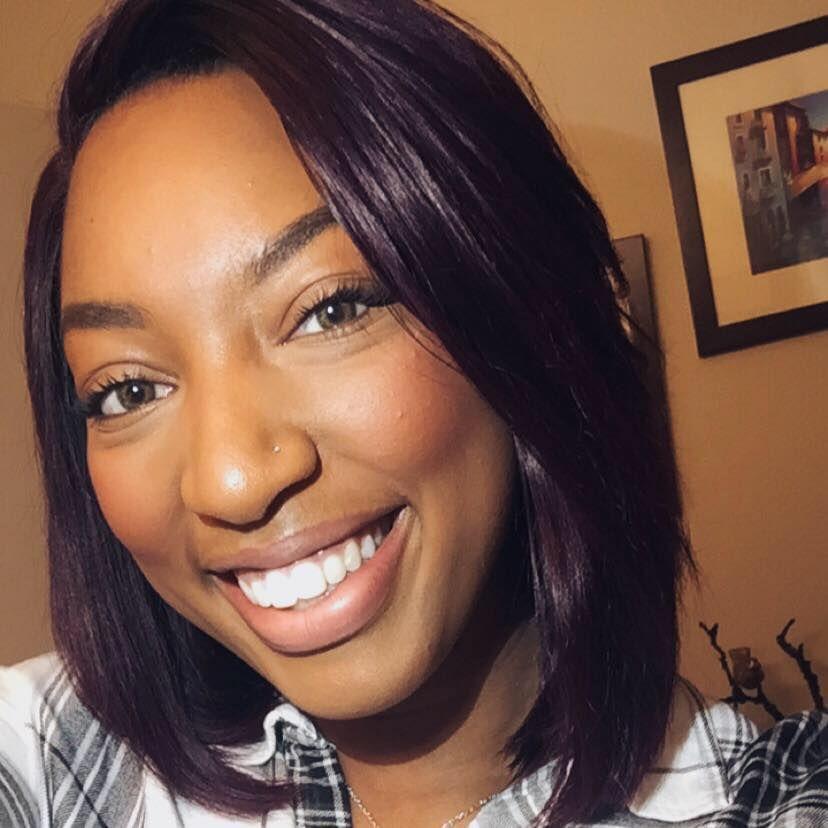 In Luzerne County, Pennsylvania, where Trump was the first victorious Republican in the last five presidential elections, George Leitner, a retired educator, said he voted for Trump, breaking a vow to never vote for president again because occupants of the Oval Office seldom make a difference.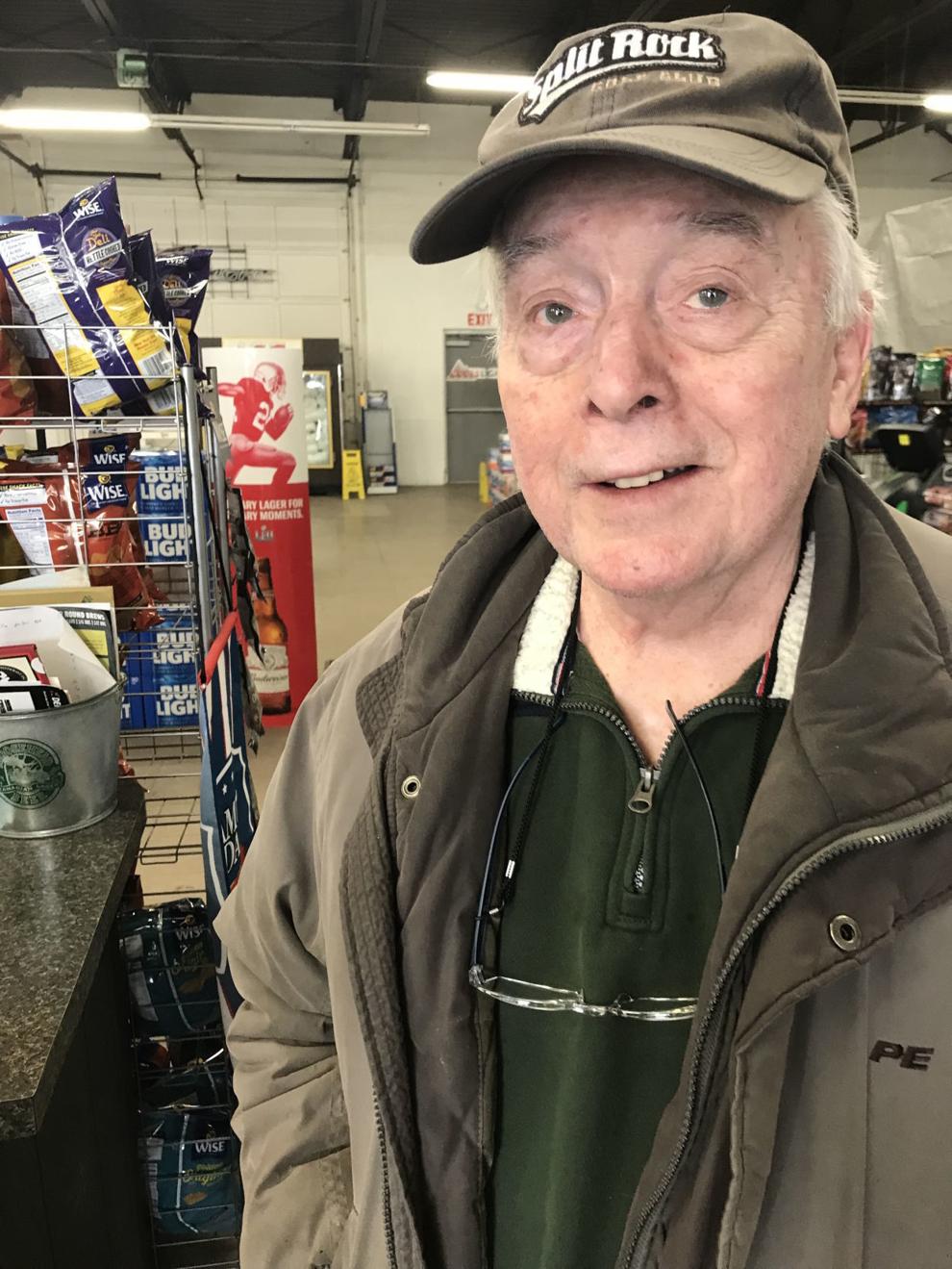 Leitner said Trump hasn't accomplished as much as he'd prefer and he's not fond of the White House tumult or spending billions of tax dollars on a Mexican border wall. For now, however, he's sticking with the president. "He has a lot of good ideas. That's why he got in."
In Beecher City, Illinois, Dallas Buzzard and his wife, Sherry, convene a family coffee klatch around their kitchen table that features two boxes of locally-made glazed doughnuts. Present are two brothers and a brother-in-law who wears a ball cap with "Presidential Coalition" inscribed on the front and "Trump Team" on the back. They are joined by their wives.
Dallas, a retired 78-year-old railroad worker, aligns with the Tea Party wing of the GOP. He blames the news media for stirring up disrespect for Trump. "CNN and MSNBC, you flip it on any time during the day or night, and they've got somebody they've brought in to put Trump down. Some is justified, maybe to a certain extent, but not 24/7."
Madison County, Indiana, went 2-to-1 for Trump but voters contacted by the Anderson Herald Bulletin said they generally dislike his Twitter outbursts and wish he would act presidential more often. They do, however, like his willingness to challenge the establishment, tell it like it is and push forward with deregulation, tougher immigration standards and tax cuts.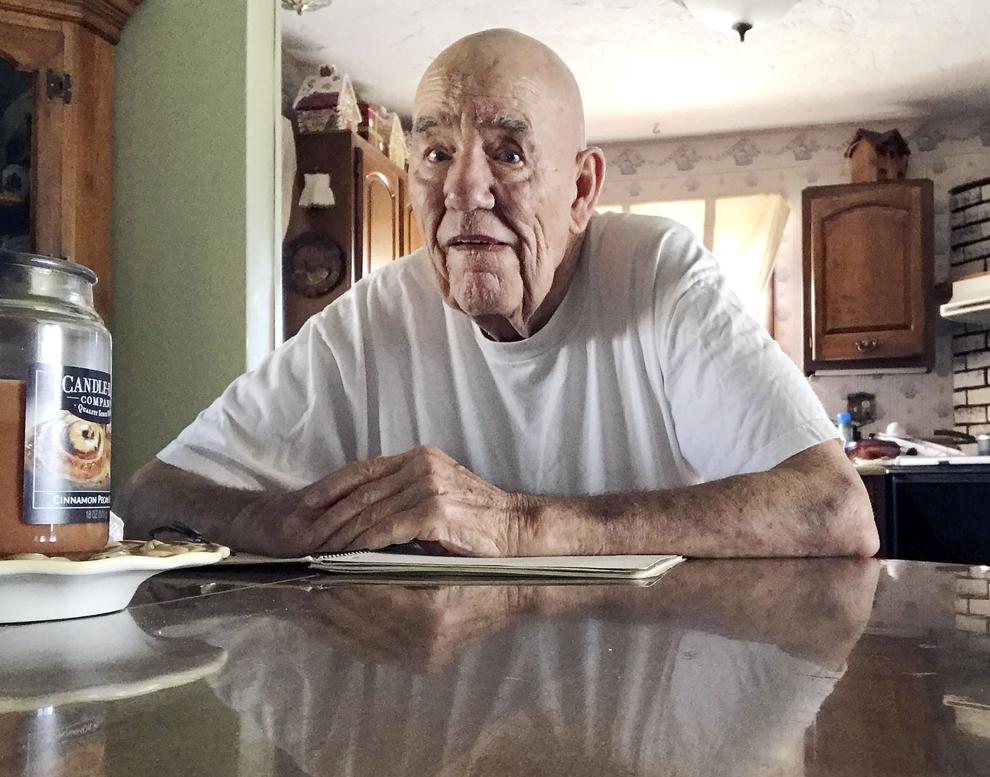 Donald Moore sits in the dining room of the home he built 40 years ago in Madison County's tiny Markleville community. He's 81 years old and voted for Trump, mainly because the president is "unpredictable" and the opposite of former President Barack Obama.
Moore and many other heartland voters object to the extreme political partisanship in Washington and across the country. They want politicians of variant ideologies to come together and solve problems with programs that create economic opportunity, good paying jobs and a better life.
In West Virginia, where coal is king, the president remains overwhelming popular. Ed Gilger, who owns an insurance business in Princeton, explains why: "Trump has put West Virginia back on line with coal and jobs. We were down and out but now we're coming back."
The need to find common political ground on tough issues like immigration, health care and trade policy echoed widely with Democrats, Republicans and independents. They expressed disapproval of conflict politics.
Joni Lawler, 44, of Moulton, Iowa, who votes the candidate and not the party, disagrees with Trump's tactic to destruct Obamacare. "Health care should be a right for all people," she said. "It should not (financially) break anybody."
Tariffs on steel and aluminum drew objection in farm country. Dan Fleming, who farms in southern Indiana, said import duties will increase the price of tractors and other equipment needed to make a living from the soil. "A lot of steel goes into a new $300,000 tractor," said Fleming. "That's a big expense."
And, he added, American farmers will suffer the harsh consequences of retaliation by U.S. trade partners, pointing out U.S. agricultural exports amount to $140 billion a year, creating a $23.1 billion trade surplus -- a positive not mention by the president when he deplores America's overall trade deficit.
Nina Licastro, a Hillary Clinton voter from blue collar Johnstown, Pennsylvania, said she understands why western Pennsylvania voted for Trump – the successes of Obama's presidency did not filter down to Rust Belt communities, where good jobs at good wages are key.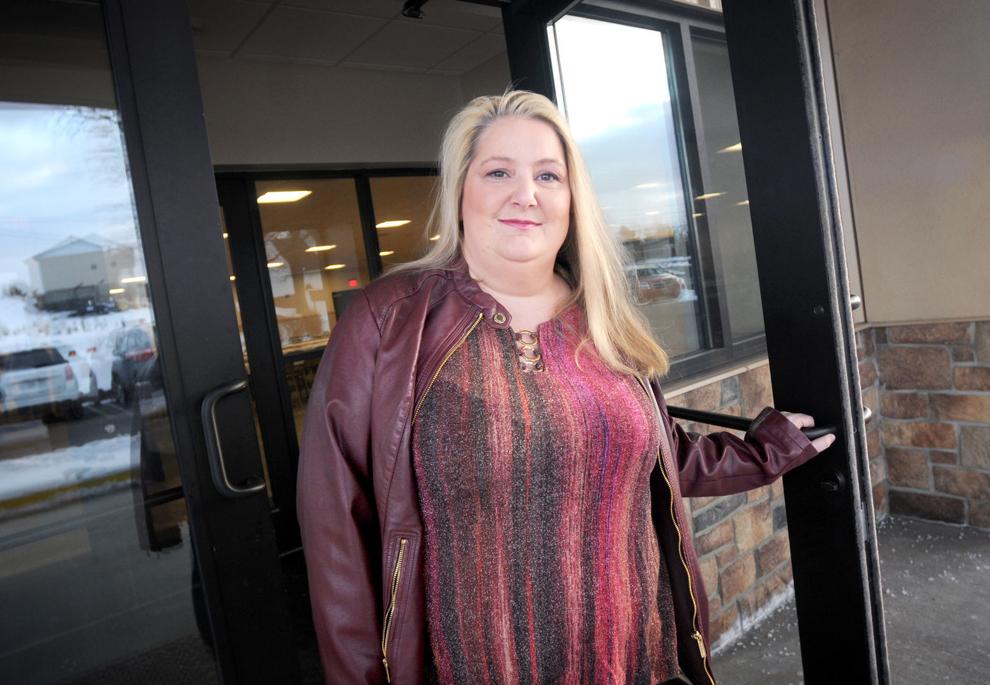 "The most pressing issue in the majority of this country is poverty," said Licastro. "Until you address poverty, you can't address education, you can't address family planning, you can't address the job market. Poverty and jobs go hand-in-hand."
Immigration remains a dominant heartland issue. Voter sentiment resonates for illegal immigrants staying in the U.S. if they were brought here as young children by their undocumented parents. The DACA "Dreamers" program does that but it has been in limbo for months.
As for other illegals, the heartland is with Trump on deporting them, terminating chain migration and going to a merit-based immigration system. "We have immigrants who are not coming to assimilate to our culture," said Dr. Tracy Lott, a dentist in Meridian, Mississippi. "They are coming to seek government assistance."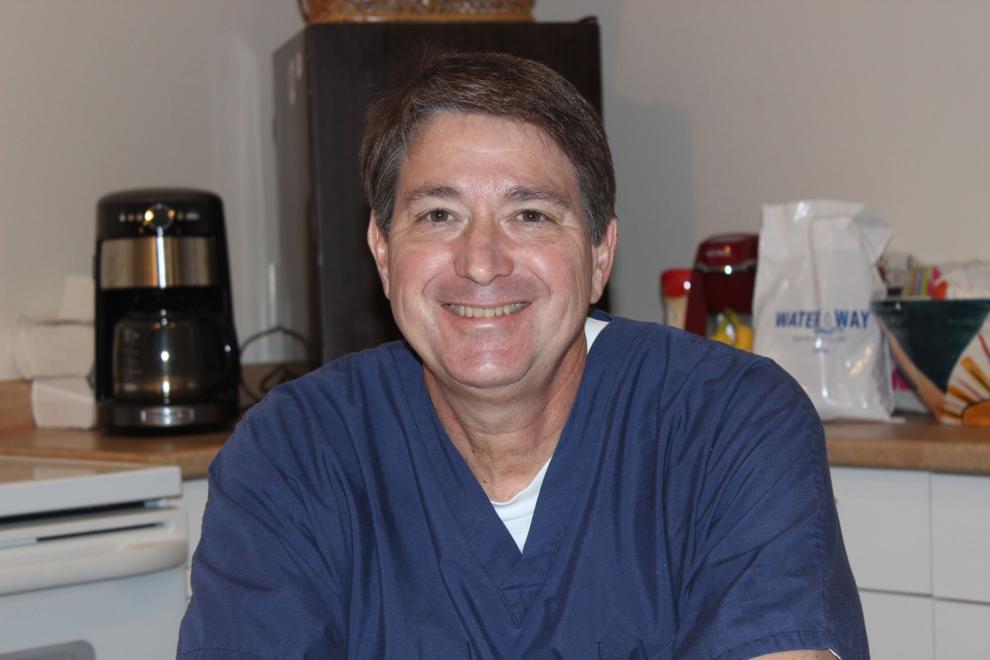 Lott, who doesn't particularly care for Trump, favors his border wall to stop illegals from entering the county. But he also wants a complete overhaul of the immigration system. "My biggest concern is losing our society as we know it, our culture. We have a broken immigration system; we have porous borders that are causing the United States to become a magnet for illegal immigration."
Teresa Herrera is 40 and Hispanic. She is the city secretary in Palestine, Texas, voted for Trump and wants him to change his hard stand on immigration. "I don't understand why the wall is so important. My parents became legal through amnesty. I am both a product of the process, and I firmly believe in it."
John Blake, a former judge in Garvin County, Oklahoma, where Trump won 74 percent of the vote , is fearful of the nation's direction. "Presidents come and go, but I'm not happy the way things are moving now," he said. "The only thing that's constant is the lack of direction – and that leads to the sense of chaos."
Then there's gun control. Heartland America long ago chose sides in the regulation debate recently given new intensity with the school shooting tragedy in Parkland, Florida.
Gun owners insist owning arms is an immutable right precisely protected by the Second Amendment. They say the core problem is criminals and the mentally deranged and not guns. In contrast, critics are better organized to lobby their cause for tougher gun laws due to recurring mass shootings. They contend there are too many guns, including military-style assault rifles, in the country; that greater control is needed over who is allowed to own them and at what age.
Brian Poelker, a retired teacher from Heartville, Illinois, represents the issue's new momentum – "responsible gun control" -- that even Trump, the darling of the National Rifle Association, appears to embrace. "If you're a normal person, taking the safety courses and stuff and a law-abiding citizen, then OK. I don't like these magazines that hold all these rounds. I don't like military weapons in the civilian population."
It is 7 a.m. at the Busy Bee restaurant in Cullman, Alabama, and the sound of bacon sizzling on the griddle and eggs cracking against an iron skillet provide atmospherics for political talk in a county that went 87.8 percent for Trump. Jerry Parker holds forth in his cowboy hat, boots, leather vest and Clint Eastwood-style duster. He blames the Democratic Party's liberal politics for Alabama's deep red tradition, although voters chose Democrat Doug Jones over Republican Roy Moore in a recent special U.S. Senate election.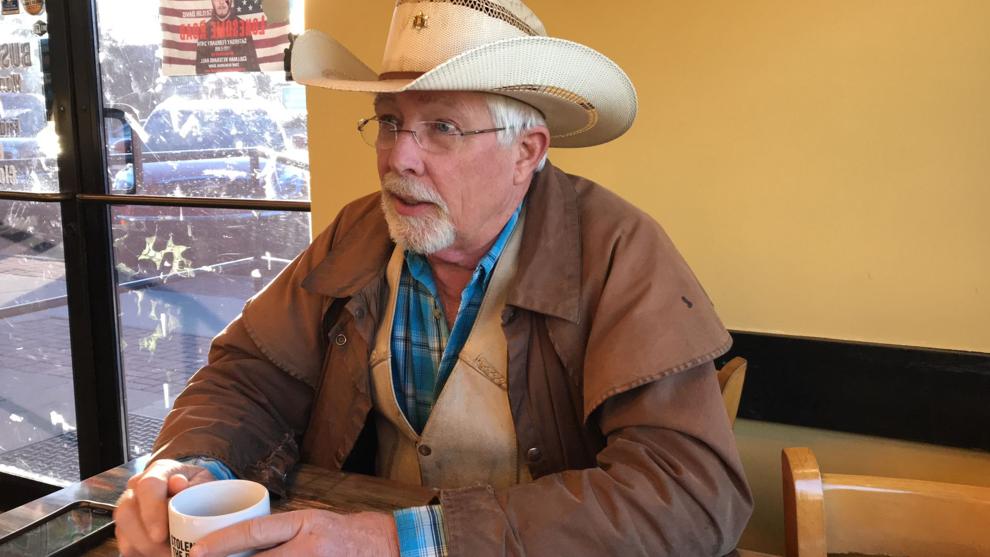 Parker said there's no way Trump will lose Alabama support. "He is a billionaire who eats hamburger with construction workers. He listens. He's a crusader for the working man."
Barbara Stratton of Valdosta, Georgia, is a diehard Trump fan who says she's snubbed by close friends because of it. "I don't know what happened, but it was almost immediately after he got elected. There became a wall. They just think that if you like Trump something's wrong with you."
Judy Justin, 59, an administrative assistant in Athens, Alabama, said Trump does not represent her values. She worries about intolerance toward immigrants, the rise of hate groups, decreased education spending and lack of diplomacy in foreign relations.
"Our faith has to be bigger than our fears," she said.
Cody Loveland, 34, who owns a company that builds aerodynamic race cars and parts in Buckley, Michigan, said he voted for Trump because of his policies. He has concerns about his ability as the military's commander in chief but is sticking with him for now.
"I will say he's bold," said Loveland. "He comes off as an idiot at times, but everyone says stupid stuff."
Spoken from the heartland of America.
Bill Ketter is CNHI's senior vice president of news. Contact him at wketter@cnhi.com.