PHOTOS: Lumineers perform at KFC YUM! Center
Wesley Schultz asked the packed KFC YUM! Center crowd Tuesday night if had any Bob Dylan fans before he led his band, The Lumineers, into a cover of Dylan's "Subterranean Homesick Blues."
That and a Leonard Cohen cover of "Democracy" paid homage to the folk-rock style that The Lumineers have become known for since breaking out in 2013 as a Grammy nominee for Best New Artist.
The Lumineers played to a packed KFC YUM! Center on Tuesday night as Schultz and band co-founder Jeremiah Fraites guided the crowd through some of the band's latest work from their third album, III, but pleased the crowd early on with hits from their debut album, The Lumineers, a Grammy nominee for Best Americana Album.
The band began to hit their stride after Schultz shared a personal story about his father, who passed away from cancer. A childhood anecdote about finding a gun in his father's sock drawer inspired "Gun Song," a track on the second album "Cleopatra."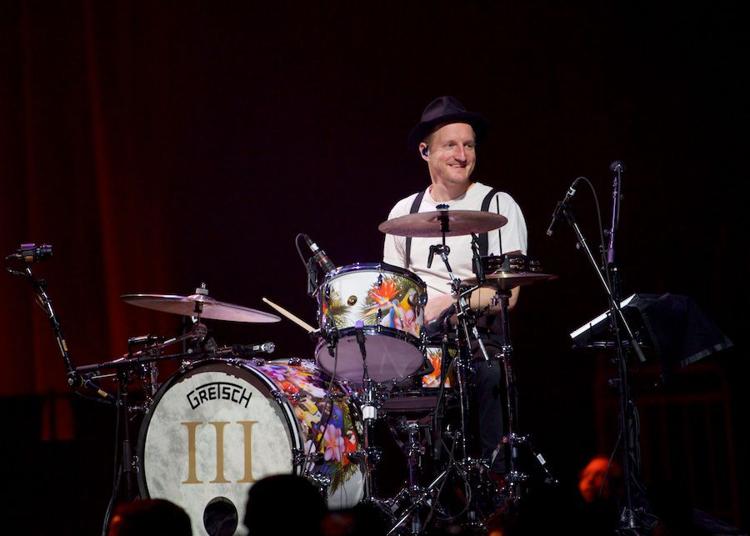 They transitioned into Subterranean Homesick Blues and then into their biggest hit to date.
With Fraites striking the tambourine at center stage, Schultz took the band into "Ho Hey," as the crowd took over by the second verse of the brilliant break-up song.
Schultz also offered a story about the inspiration for the track "Leader of the Landslide," sharing how he and his wife attempted to help someone close to them in their battle with addiction.
The Cohen cover and "Big Parade" off the debut album closed the set before a strong five-song encore.
Overall, the band's skill and songwriting chops were on full display.