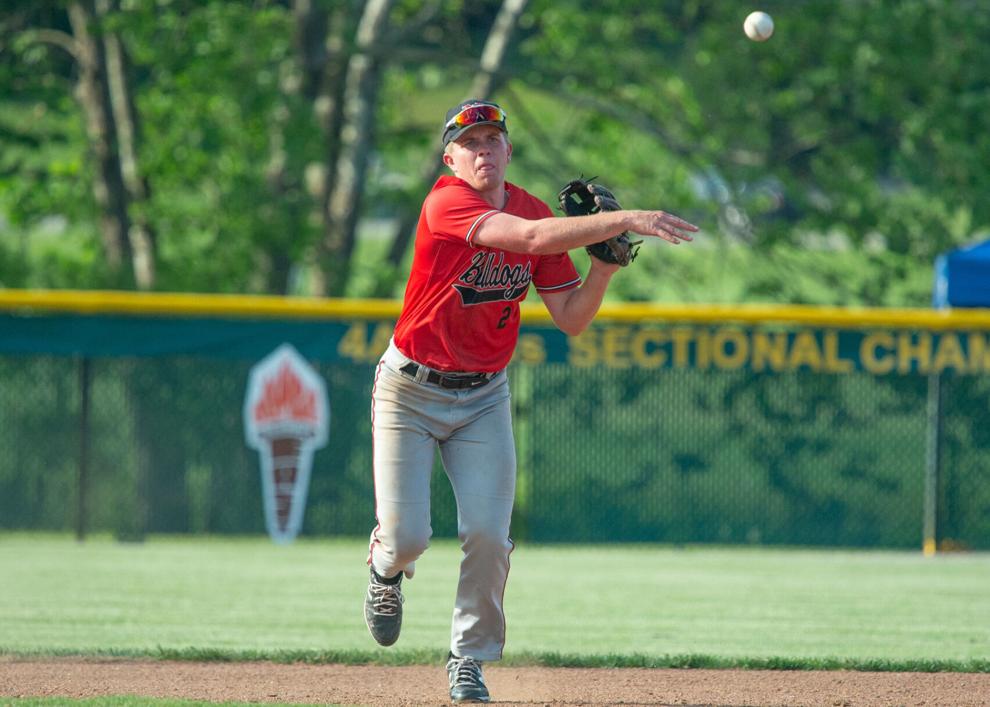 Tucker Biven is in the hunt to play for Team USA.
The New Albany senior was on the 40-man 2021 18U National Team Trials roster announced Wednesday by USA Baseball. That number was trimmed down from 96 following the conclusion of the 2021 Prospect Development Pipeline (PDP) League, which concluded Saturday in Cary, N.C.
The 2021 18U National Team Trials will be held later this month (Aug. 27-31) in Sarasota and Bradenton, Fla. The final 18U National Team will then compete against Canada in a seven-game friendship series Sept. 3-9.
In addition to the 40 athletes selected from the PDP League, a select number of athletes from the upcoming USA Baseball 16U/17U National Team Development Program (NTDP) will be chosen to compete for a spot on Team USA, finalizing the 2021 18U National Team Trials roster. The 16U/17U NTDP is set to take place Friday through Monday at the USA Baseball National Training Complex in Cary. The final 26-man 18U National Team will be named on August 31.
"We are thrilled to have this talented group of athletes as part of the 2021 18U National Team Trials," Ashley Bratcher, USA Baseball 18U National Team General Manager, said in a release. "The competition and depth at this summer's PDP League was unmatched and it made for some incredibly difficult decisions for our coaches and staff, but we are confident in the ability of each of these players to represent the U.S. at the highest level. We are excited to get back on-field and get the process of naming our final team started."
The 40 players named to the trials roster hail from 20 different states and were selected out of the pool of 96 athletes that participated in the 2021 PDP League held July 24-31 at the National Training Complex. The event is an invitation-based development and assessment opportunity for high school players eligible for the following year's MLB Draft. It provides athletes with an unprecedented amateur experience, including competitive gameplay, player development sessions, educational seminars, and additional programming aimed to prepare players for a professional baseball career.
Biven, who plays shortstop and pitches for the Bulldogs, hit .462 with seven doubles, four triples, six home runs and 32 RBIs while scoring 42 runs this past season for the Bulldogs, who went 24-7. On the mound, the right-hander was 5-1 with two saves and a 1.56 earned-run average. In 45 innings pitched, the University of Louisville commit recorded 66 strikeouts.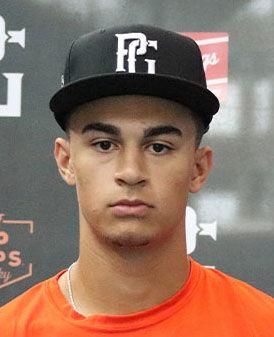 He wasn't the only player from Southern Indiana selected to the roster, though. Jeffersonville resident Korbyn Dickerson, who is a rising senior at Louisville Trinity High School, was also chosen. The outfielder hit .412 with 12 doubles, five triples, 12 home runs and 59 RBIs this past season for the Shamrocks, who went 41-2 and won the state championship in Kentucky. Like Biven, Dickerson is also a UofL commit.
The 18U National Team will be led in 2021 by manager Jason Maxwell, who is serving as a national team manager for the second time after guiding the 15U National Team to its first world championship in 2018. He will be joined on staff by assistant coaches Michael Cuddyer and Jack Wilson, as well as the pitching coach, Adam Moseley.
The seven-game friendship series against Canada will take place in Bradenton and Sarasota, Fla. The event was added to the international schedule following the postponement of the WBSC U-18 Baseball World Cup 2021 to next year.
2021 18U NATIONAL TEAM TRIALS ROSTER
(Name; Position; Hometown; School)
Joe Allen: RHP; Hampton Falls, N.H.; Winnacunnet; RJ Austin: UTIL; Atlanta, Ga.; Pace Academy; Brandon Barriera: LHP; Coconut Creek, Fla.; American Heritage; Tucker Biven: UTIL; New Albany, Ind.; New Albany; Karson Bowen: C; Anaheim Hills, Calif.; Orange Lutheran; Ryan Clifford: OF/1B; Raleigh, N.C.; Pro5 Academy; Jackson Cox: RHP; Toutle, Ore.; Toutle Lake; Korbyn Dickerson: OF; Jeffersonville, Ind.; Trinity; Brady Disbro: RHP; Dana Point, Calif.; Capistrano Valley; Andrew Dutkanych: RHP; Indianapolis, Ind.; Brebeuf Jesuit Preparatory; Jackson Ferris: LHP; Mount Airy, N.C.; IMG Academy; Cade Fisher: LHP; Dalton, Ga.; Northwest Whitfield County; Elijah Green: OF; Windermere, Fla.; IMG Academy; Blaise Grove: LHP; Summit Point, W.Va.; Homeschooled; Gavin Guidry: UTIL; Lake Charles, La.; Alfred M. Barbe; Adonys Guzman: C; Valley Cottage, N.Y.; Brunswick; Jackson Holliday: MIF; Stillwater, Okla.; Stillwater; Jayden Hylton: 1B; Palm Beach Gardens, Fla.; Palm Beach Gardens; Termarr Johnson: MIF; Atlanta, Ga.; Mays; Jayson Jones: MIF; Savannah, Texas; Braswell; Druw Jones: OF; Suwanee, Ga.; Wesleyan; Gavin Kilen: MIF; Milton, Wisc.; Milton; Paxton Kling: OF; Roaring Spring, Pa.; Central; Karson Milbrandt: RHP; Kansas City, Mo.; Liberty; Malcolm Moore: C; Sacremento, Calif.; C.K. McClatchy; Owen Murphy: RHP; Riverside, Ill.; Riverside Brookfield; Jack O'Connor: RHP; Arlington, Va.; Bishop O'Connell; Cole Phillips: RHP; Boerne, Texas; Boerne; Brock Porter: RHP; Milford, Mich.; Orchard Lake St. Mary's Prep; Ian Ritchie, Jr.: RHP; Bainbridge Island, Wash.; Bainbridge; Louis Rodriguez: RHP; Long Beach, Calif.; Orange Lutheran; Michael Romero: MIF; Menifee, Calif.; Orange Lutheran; Oliver Santos: LHP; Newport Coast, Calif.; Orange Lutheran; Noah Schultz: LHP; Aurora, Ill.; Oswego East; Tristan Smith: LHP; Chesnee, S.C.; Boiling Springs; Chris Stanfield: OF; Tallahassee, Fla.; Lawton Chiles; Riley Stanford: OF/RHP; Gainesville, Ga.; Buford; Sal Stewart: 3B; Miami, Fla.; Westminster Christian; Tucker Toman: MIF; Columbia, S.C.; Hammond; Cole Young: MIF; Wexford, Pa.; North Allegheny.