MADISON — Floyds Knobs Post 42 took advantage of eight errors and piled on the runs throughout the game to dominate a young Madison Post 9 squad 23-3 in Legion baseball action at Gary O'Neal Field on Thursday night.
Post 42 tacked on runs from the get-go and never looked back, scoring in four of the seven innings played while every player in the lineup made contributions both at the plate and in the field.
"We had a big first inning and that really set the tone for us against a young team," Floyds Knobs coach Chuck Latham said. "Madison is starting Legion ball up again after taking a year off so they are where we were a year ago. For us, this was a great game for us coming back from Omaha. We put together some big innings and we battled on the bump and threw strikes. It was big for us."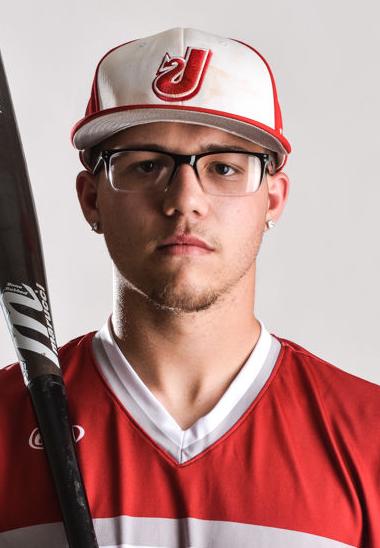 Floyds Knobs bashed 13 hits in the game, including three apiece by Blayden McMahel and Aiden Minzenberger and two each from Brady Latham, Devyn Rivers and Joe Harrington. McMahel finished with a team-high five RBIs and Minzenberger drove in three runs and scored three times.
Madison's first error of the night allowed Latham, Post 42's leadoff hitter, to go to second base after a single, and the offensive assault ensued two batters later when a Jack Ellis sacrifice fly scored Latham. McMahel and Minzenberger each singled and scored on a Rivers' groundball that was misplayed for an error, and a throwing error scored Luke Stock to give Post 42 a 4-0 lead.
Post 9 trimmed the deficit to 4-1 after Bailey Elliott scored on a Post 42 error and the score remained the same until the top of the fourth inning when Blake Barrett led off with a towering solo home run to left field. Post 42 added five more runs in the frame on four more hits and two Madison errors for a 10-1 advantage.
Post 42 added three more runs in the top of the fifth, including a two-RBI double by McMahel, and put up eight runs in the top of the sixth inning on four more hits, including a two-run home run by Rivers.
Madison scored a run in the bottom of the sixth when a Gabe True grounder was bobbled in the field, plating Quentin Humes before Floyds added two more runs in the top of the seventh, claiming victory after finishing the frame when the 10-run rule went into effect.
"We are learning," Latham said. "We had multiple guys with multiple hits so that was good. We've got hitters one through nine in the lineup so I don't worry about that a whole lot. Our concern is defense. But the top of our order was big tonight and helped us set the tone. It's nice to have those kids at the plate."
Madison was led by Craig Demaree with a double, a single and a run scored.
Sam Gasper started on the mound for Post 42 and picked up the win. Gasper threw four innings and allowed an unearned run on two hits while striking out one and walking two.
"Being able to pitch with a lead was big for us," Latham noted. "Our guys were able to throw strikes and if our pitching staff can do that, then we are good to go. This is probably one of the best defenses this group has played with in the last few years."
Bailey Elliott was dealt the loss after starting for Madison. Elliott threw four innings and allowed 10 runs — six earned — on nine hits while striking out three and walking two.
Floyds Knobs (4-3) travels to Washington for a Saturday doubleheader before visiting Evansville Pate next week.