NEW ALBANY — On a perfect blue-sky spring afternoon several area high school coaches, and another from college, hit the blacktop — actually the bluetop — on Romeo Langford Court at Kevin Hammersmith Memorial Park on Friday.
Eight coaches were there, on top of the seven that showed up Thursday, for the Hoosier Hills Hoops Virtual Skills and Drills program — a free online video clinic that's designed to demonstrate proper fundamentals with a focus on drills that can help improve the skills of younger players during these times of social-distancing and Indiana Governor Eric Holcomb's stay-at-home order amid the coronavirus pandemic.
"We're trying to make it safe for everyone, so we came up with this idea to get kids out playing, or working, in their driveway or working at home to keep them involved with basketball," said Roger Jeffers, superintendent of Floyd County Parks & Recreation, which is partnering with Hoosier Hills Hoops and Big X Sports Radio for the program.
The clinic itself is the product of a brainstorming session between former Jeffersonville girls' coach Mike Warren and Matt Denison, the director of Hoosier Hills Hoops, an assistant boys' coach at New Albany and a part-time Parks & Rec employee, as well as the host of a daily radio show on WXVW.
Denison got the (basket)ball rolling, contacting area coaches. Most jumped at the chance to participate.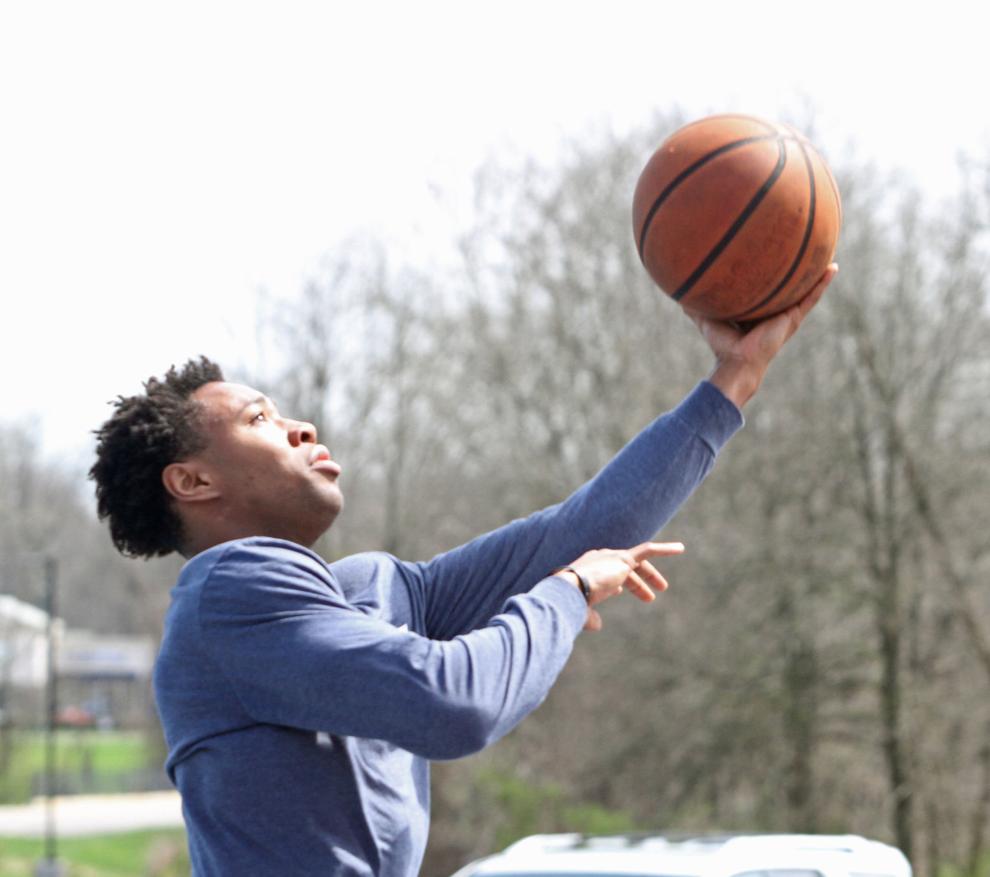 "If people are a lot like me, it's cabin fever, you're wanting to get out," Silver Creek girls' coach Scott Schoen said. "Matt came up with the great idea of getting some of the high school coaches together and just putting together a virtual library of drills that kids can do at their home. With all the gyms closed, and all these opportunities for AAU basketball [halted], for kids to go and play, they have a resource right in their backyard. They really don't need a basketball goal, they just need a basketball.
"I joke with my kids and I say it reminds me of 1989 … because you had to go outside and play, you couldn't just sit in the house. We only had three [TV] channels and PlayStation was just Atari, so we had to go outside and play. I was telling my son and my daughter, I said, 'It's important that you go out and work on your game on your own.' And, you've got to have resources. So I do appreciate Matt reaching out to me and a lot of the other coaches, because kids need to continue [to work]. Basketball is a game that you've got to continue to develop your skills. Just because we're shutdown doesn't mean you can't work on your game."
"I think it's good because, number one, we give back to our kids," Borden boys' coach Doc Nash added. "It gives kids the opportunity to learn something new from a different coach, or maybe they see something from another coach that their coach has been telling them and it really reiterates what they've already learned."
And learning is the goal.
"If they have a basket at home, maybe some of these drills today that they're going to see, they can take and use them to make themselves a better player and help themselves in the upcoming winter months when times are better for our society," Nash said.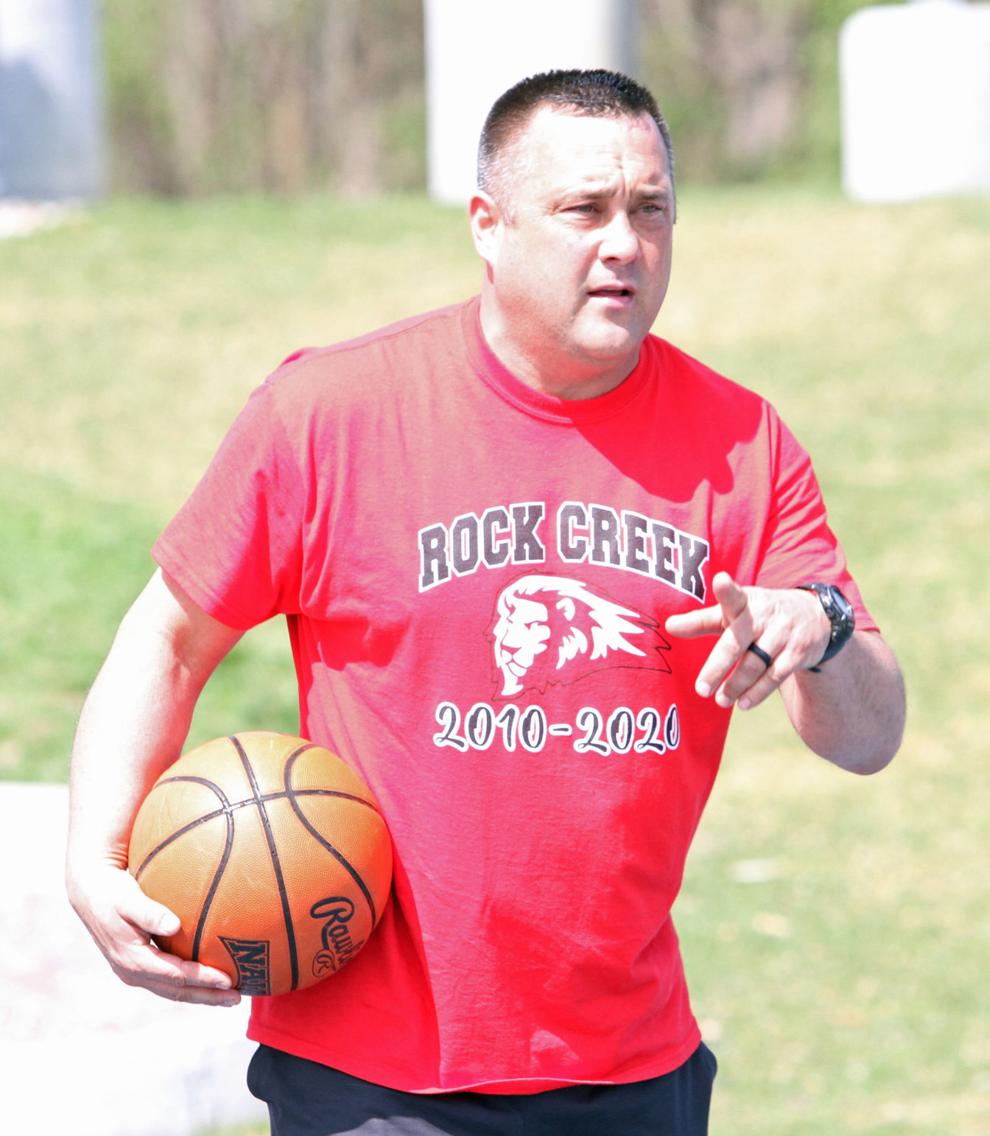 "It's a great way for us to get some virtual clinic information to some kids that definitely have extra time on their hands while we're waiting to get back to school to get past this coronavirus stuff," Rock Creek boys' coach and athletic director Chris Brown added. "This they can do by themselves and they can still get better and better in the spring because this is taking a hit on AAU, this is taking a hit on the state tournament. There's a lot of kids, this is their outlet. This can be a way for them to get some extra stuff in and it's going to be something different every day, so they can stay fresh that way."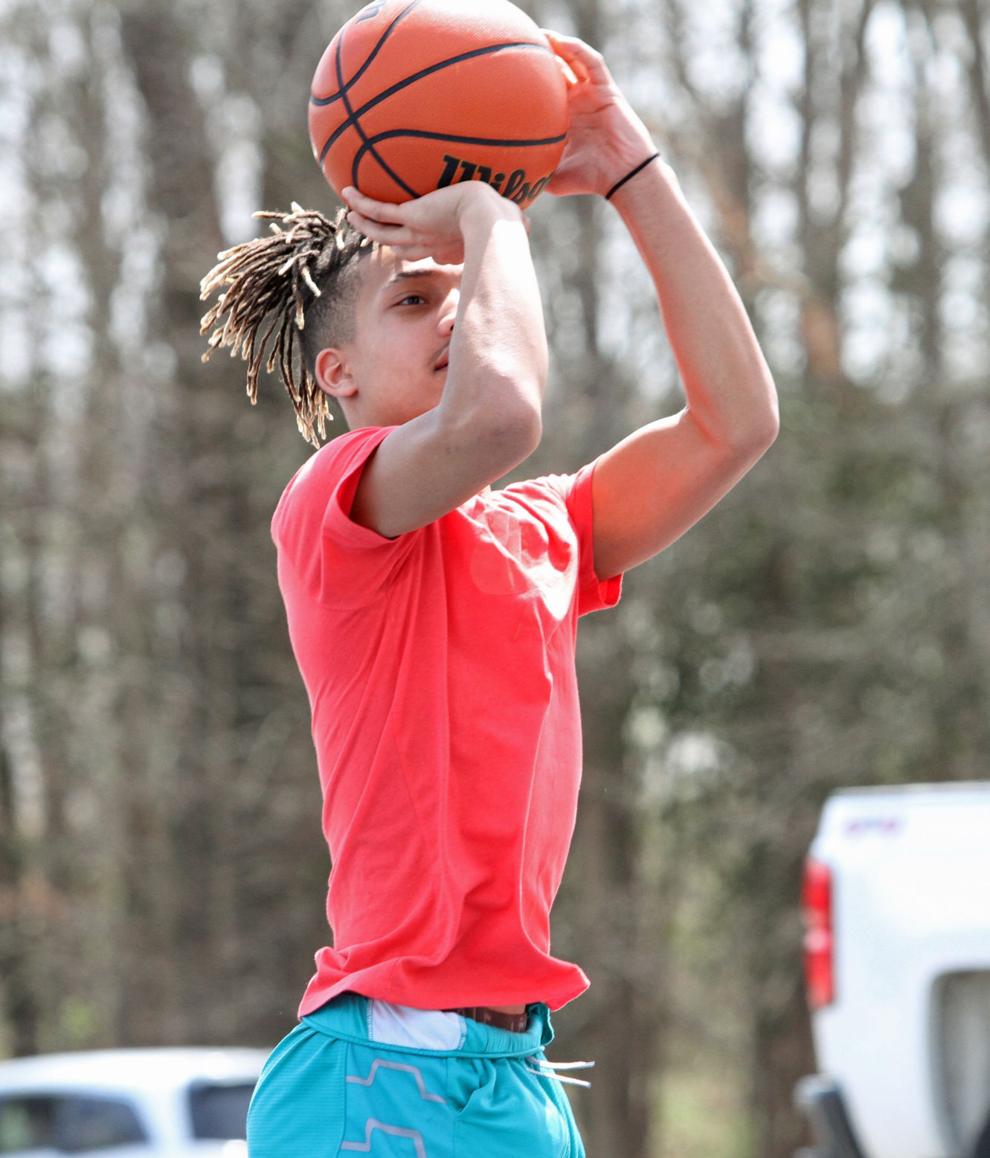 A new video — ranging from three to 12 minutes — will be posted every day for the next 15 days, beginning at 9 a.m. this morning, on the Hoosier Hills Facebook page (facebook.com/hoosierhillshoops). Each video, which will primarily be geared toward elementary and middle-school aged players, will focus on a different drill or skill, starting with today's first session on ball-handling and passing by Clarksville boys' coach Brian McEwen. Denison is hoping the videos will spark social-media interaction and that local children, or their parents, will send out photos or clips with the hashtag #VirtualHoosierHills.
On Friday, coaches and players — all keeping their social distance — shuffled on and off the court to exhibit some drills while Denison videoed them with his phone. Jeffersonville boys' coach Chris Moore focused on shooting, while Providence boys' coach Ryan Miller threw in some defense during his portion and IU Southeast men's coach Wiley Brown gave some instruction on post moves.
"I just went through some basics — the importance of finishing at the rim, whether it be a one-foot finish, a two-foot finish, either hand, just because I think it's an overlooked aspect of basketball, because so many times kids just throw shots up at the rim instead of really focusing on making them," Henryville boys' coach Jared Hill said. "So we just went through a variety of drills that we like to do at our practices and we did them with my son, who's six, we did them with a freshman in high school and a guy who's playing college basketball. At all levels it's very, very important to always get better, especially at something small like finishing at the rim."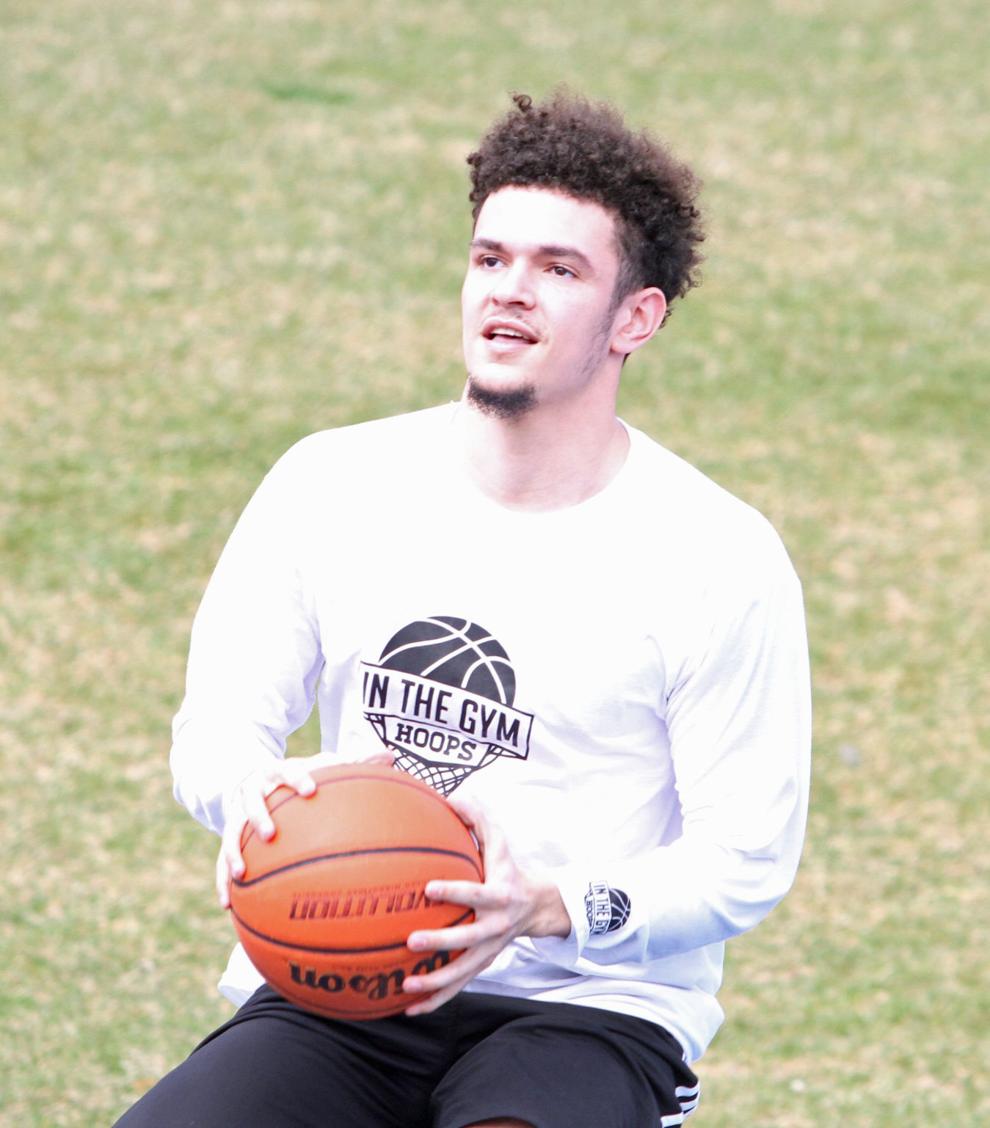 Once the basketball virtual clinic is finished, there could be others to follow.
"We've discussed that already depending on how long this goes, no one really knows at this point how long it's going to go," Jeffers said. "We're going to have 15 days of this going out, so if they see in 15 days they need something else I think we can do some more basketball, or football, or soccer — some other things that kids can do at home as well."
For now, though, the basketball clinic is ready to tip off.
"Kids need to get out. … If a kid wants to go out and get some work in, they can see some of these videos," Hill said. "Matt Denison does a lot for Southern Indiana basketball, so when he called I felt obliged to try to help him out. Hopefully the kids like it, the parents like it and hopefully it's a big success."