LOUISVILLE — Braydon Hobbs never dreamed about playing professional basketball when he committed to Bellarmine University as a junior at New Albany.
"I knew I was going to play basketball, but I was focused on getting a criminal justice degree," he recently recalled while sitting at a table inside Knights Hall on the BU campus. "I had a computer in my room at our old house and I was literally researching the degrees at Bellarmine. I said, 'Yeah mom, they have what I want, that's where I want to go.' I didn't even think about the basketball aspect."
Some 15 years later, basketball has taken Hobbs to over 40 countries around the world. Later this summer, it will take him back to Spain.
Earlier this month, the 32-year-old signed to continue his pro career abroad with Monbus Obradoiro in Liga ACB, the top league in Spain. It's a two-year contract.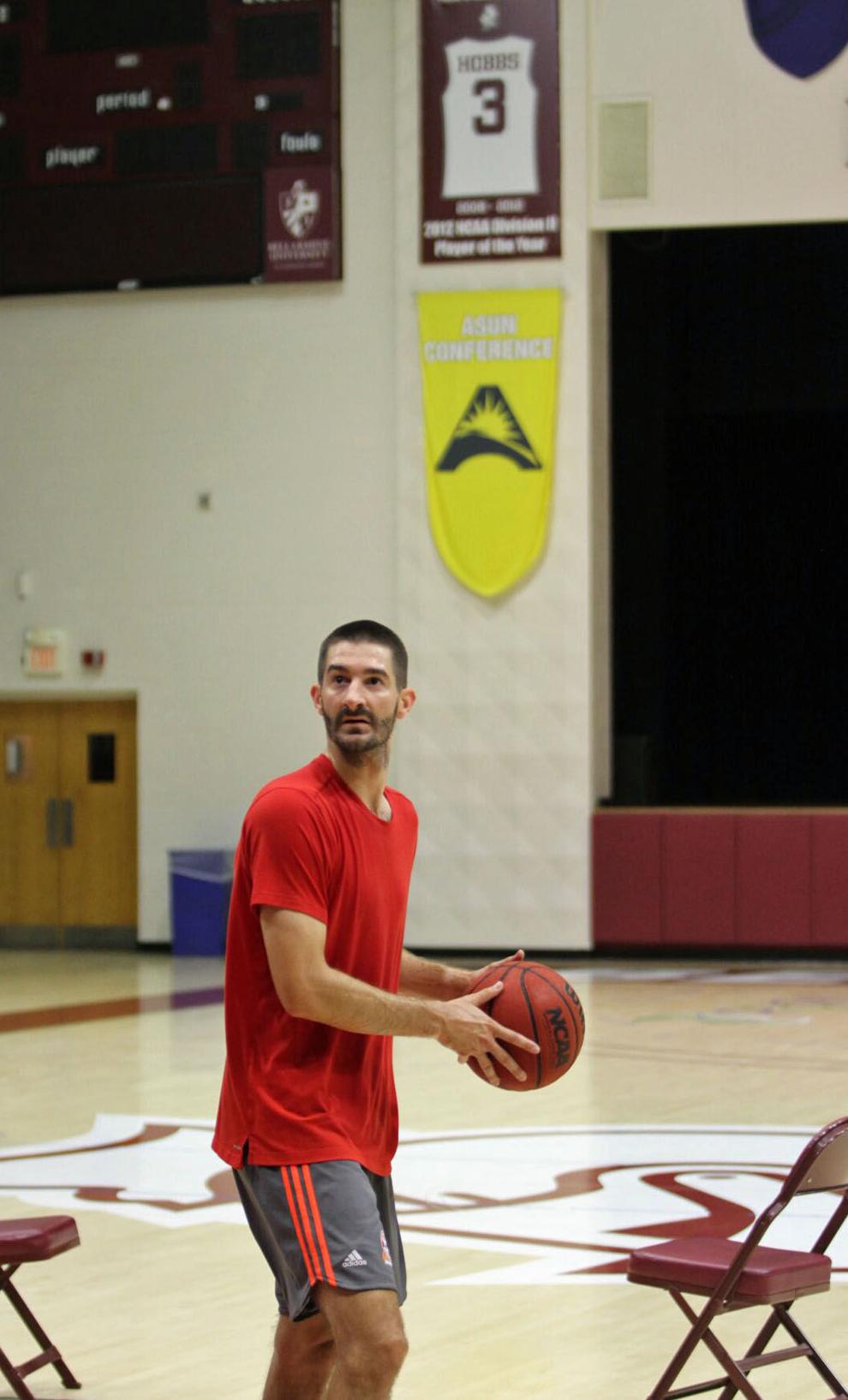 "I'm excited about it," he said.
The 6-foot-5 point guard, who is entering his 10th year as a pro, has played in Australia, Spain, Hungary and, most recently, Germany.
Hobbs is coming off a two-year stint with EWE Baskets in Oldenburg, Germany. This past season he averaged 8.1 points, 4.1 assists and 2.6 rebounds per game while shooting 82.1 percent from the free throw line and 43.7 percent from 3-point range for his team.
It's a far cry from when he was a junior at New Albany and decided to go to Bellarmine, which was then-NCAA Division II.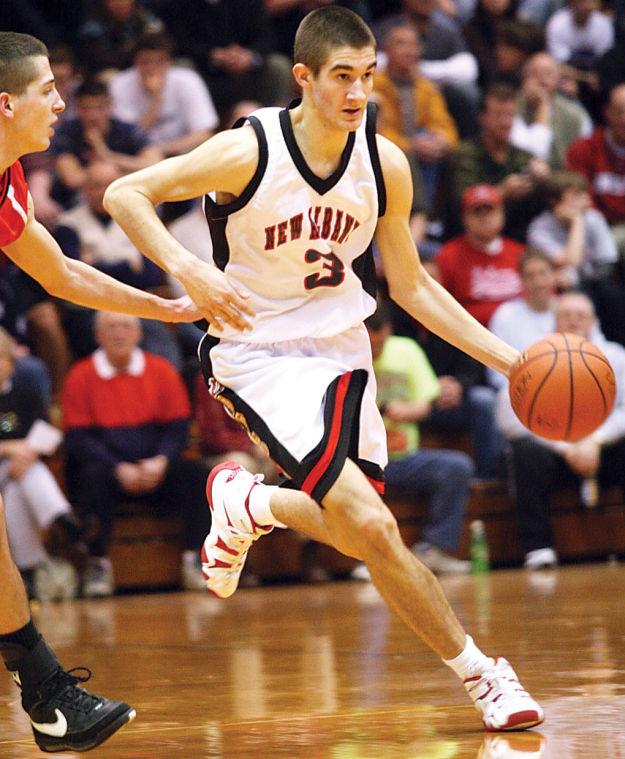 "There were other schools. I had Indiana State looking at me, Austin Peay, Evansville and I went to Western (Kentucky) for an unofficial (visit), but all of it went so fast and I was so oblivious to the whole situation," recalled Hobbs, who is still New Albany's all-time leader in assists and steals while also ranking in the Top 20 in points and rebounds. "I didn't know how important it was. It was like, 'OK, I'm going there, I'm signing, let's go.' ... They had what I wanted to study, so that was it. I came over here, talked to Coach (Scott) Davenport, the rest is history."
Hobbs had a historic career for the Knights, helping lead Bellarmine to the national championship in 2011. In 2012, his senior season, Hobbs was named the Division II national Player of the Year.
Shortly after graduating BU, Hobbs began his carer. Although, he didn't know what to expect.
"I talked to (former Graceland Christian star) David Scott, (who played professionally overseas for a number of years), just to kind of get a feel for it," Hobbs recalled. "After college my dad's like, 'Give it a try.' I gave it a try and I made a career out of it."
He's also made a family too. Hobbs and his wife, Sadie, have three children — Haven, 5; Cormic, 3 and Benson, 16 months.
"We've got our hands full," he said with a smile. "All three were born in Germany. All three in a different city. ... One day we'll go back, travel around Germany and see where they were born."
Hobbs' youngest child, and second son, Benson, was born on March 12, 2020 — near the beginning of the COVID-19 pandemic.
"March 15 everything was shutdown and masks were mandated," he said. "They did so well with that."
However after some early troubles with the COVID vaccine, Hobbs said, there were still plenty of restrictions.
"They were shutdown til I came home, still," he said. "Masks were mandated, you had to have a corona test if you wanted to sit down at an outdoor restaurant, there was no indoor seating. In stores you had to have a corona test within 24 hours. And we had no fans the whole season."
Hobbs and his family returned to Floyd County around the beginning of June while he waited for his next contract. During that time he's continued to workout while spending time with family (during his time at home Hobbs got to watch his cousin, Ray Reisinger, help pitch the Providence baseball team to the Class 2A state championship) and friends.
"It's probably been the longest summer I've had actually. We've got the house in Georgetown now, so I can see myself settling in," he said.
That's still a couple of years down the road, though, Hobbs said. Which is ironic, because that's how long he thought his pro career would last.
"I was just going to give it a couple of years," he said. "I just wanted to do it to travel to be honest. That's why I went to Australia, kind of a semi-pro thing. Now sitting here nine years later, it's crazy. It's been great. I can't complain."