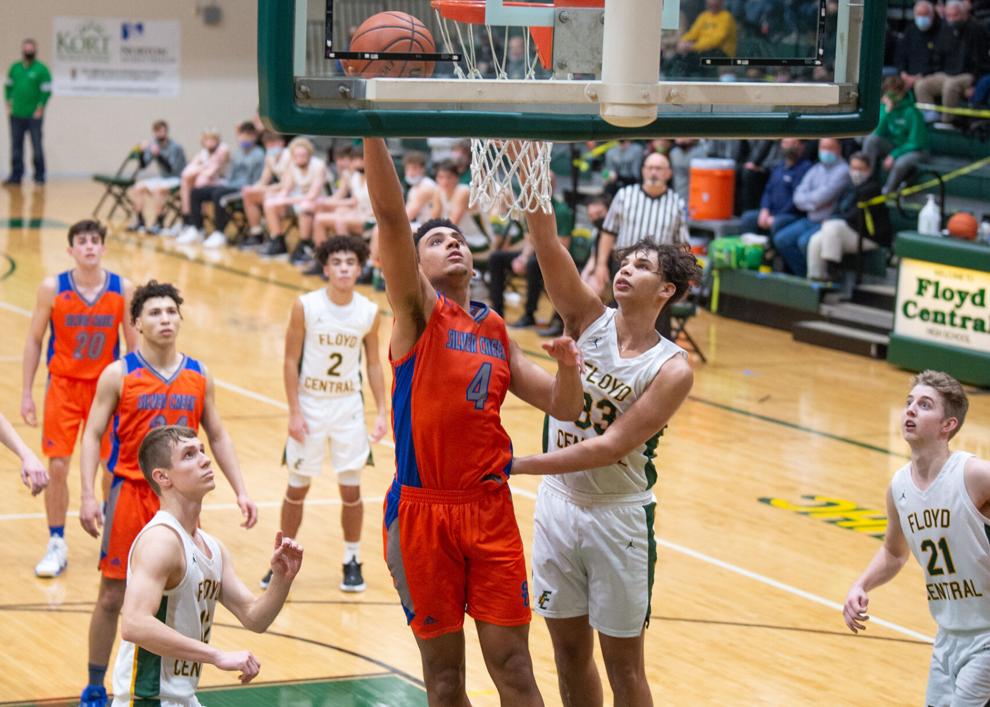 Silver Creek senior standout Trey Kaufman-Renn is one of eight boys from Indiana to be nominated for the prestigious McDonald's All-American team.
Kaufman-Renn was among more than 700 girls and boys across the country on the list of nominees, which was released Thursday, for the 44th annual McDonald's All-American Games teams.
The 6-foot-9 forward, who has signed with Purdue University, is averaging 27.3 points, 13 rebounds and 3.9 assists per game for the Class 3A No. 2 Dragons (14-4).
Indiana's reigning Gatorade Player of the Year, a consensus four-star recruit, is ranked as the 30th-best player in the country by Rivals.com and 32nd by 247Sports.
Included among the other seven boys from Indiana is Kaufman-Renn's future Purdue teammate, Caleb Furst of Fort Wayne Blackhawk Christian. The six others are Cathedral's Vincent Brady, Homstead's Luke Goode, South Bend St. Joseph's J.R. Konieczny, Lowell's Chris Mantis, La Lumiere's Treyton Thompson and South Bend Riley's Blake Wesley.
The final roster of 48 players (24 boys, 24 girls) will be named later this month. However, there will be no games this year due to COVID-19.
"Even during an unprecedented year, we were so impressed seeing high school athletes continuing to celebrate the game we all love, while making an impact both on and off the court," McDonald's All-American Games Selection Committee Chairman Joe Wootten said in a press release. "Recognizing that many of these student-athletes had their senior seasons altered or shortened, we wanted to honor them for their skill and dedication to the game of basketball. While we're disappointed, we can't hold an in-person Games this year, that does not take away from the accomplishments of this class and they will forever be a part of the legendary group of past and present McDonald's All-Americans."
McDonald's All-American alumni include Michael Jordan, LeBron James, Zion Williamson and locally, New Albany's Romeo Langford (2018), Floyd Central's Pat Graham (1989) and Jeffersonville's Tommy Baker (1977) and Sherron Wilkerson (1993).