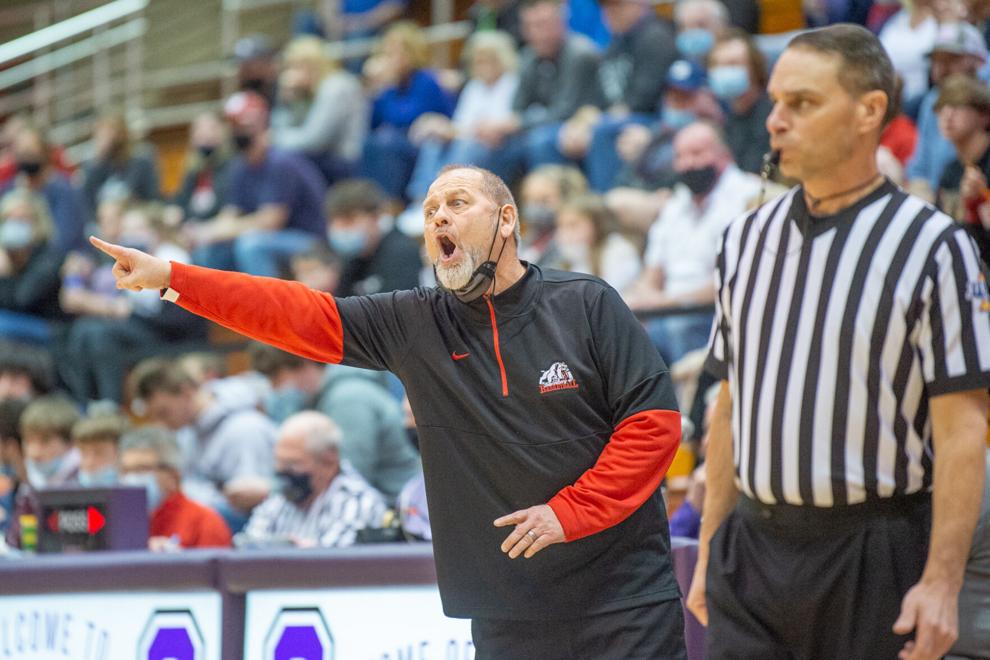 To long-time New Albany boys' basketball coach Jim Shannon, Saturday night's game against Scottsburg isn't important because a victory would give him 600 for his career.
It's important because it's the Bulldogs' next game.
"We've really not talked about it with our basketball team," Shannon said near the end of Thursday's practice at the Doghouse. "It's not been an issue, I don't bring it up and none of them ask me about it. I'm sure some of them know, especially here in the last week or so. But it's not been one of those things that you really think about all that much, we're just trying to get better as a team.
"It really doesn't matter what you've done in the past. As a coach, really the only thing you care about is what are you doing today? What did you do today to help these kids get better? They could care less when you got your 300th, 400th, 500th (win), it doesn't matter. What matters is, how is this team playing and can we get better? We want to challenge for that sectional (title), and to be able to do that we've got to be playing our best basketball. It really doesn't rest on anything we've done in the past."
Still the 61-year-old Shannon, who is in his 24th year as the bench boss at New Albany and his 38th as a head coach, has done quite a bit in the past. He's posted 599 victories — which ranks him sixth in the state among active coaches and 17th on Indiana's all-time list — and won 68.9 percent of his games.
Shannon, who had previous stops at North Decatur, South Decatur and Lebanon, has had most of his success with the Bulldogs. He's guided them to 434 victories, including the 2016 Class 4A state title, and won 76.7 percent of his games.
"It makes me feel pretty good, just being able to last in the business this long," said Shannon, who has led New Albany to 22 straight winning seasons. "I think when you coach this many years you probably ought to have quite a few victories. I don't think I've done anything spectacular. I think I've just stayed in the business long enough to be able to attain those kind of victories and the numbers up there just because of longevity, really, nothing else. I've had great players, obviously, and great assistant coaches, and that makes my job a lot easier."
The Bulldogs, who have played the 18th toughest schedule in the state so far according to the Sagarin Ratings, have split their first 10 games of this season heading into Saturday night's showdown against the Warriors. After starting 2-4, New Albany has won three of its last four.
"We just (have to) go one at a time," Shannon said.
Which is also his outlook moving forward.
"I'm not looking to end (my coaching career) any time soon," Shannon said. "But you just never know, as you get older, what's going to happen with your health and your priorities. But right now this team is my high priority and I feel good."
With that in mind, here are 10 games to watch this weekend.
BOYS: BROWNSTOWN CENTRAL (8-2, 3-0) AT SILVER CREEK (6-6, 1-2), 7:30 P.M. TONIGHT
Both of these Mid-Southern Conference heavyweights are looking to bounce back. The Class 3A No. 9 Braves, who won their first eight games, are coming off back-to-back losses. The Dragons, meanwhile, hope to rebound from last Friday's 65-59 loss at Eastern. Silver Creek has won three straight in this series, but the Braves will try for their first win in Sellersburg since 2016.
BOYS: CLARKSVILLE (4-6) AT CORYDON CENTRAL (6-6), 7:30 P.M. TONIGHT
The Generals, who have won two of their last three, look for their first road win of the season when they visit the Panthers, who had their four-game winning streak ended at Floyd Central last Friday night.
BOYS: JEFFERSONVILLE (2-5, 0-1) AT FLOYD CENTRAL (7-2, 1-0), 7:30 P.M. TONIGHT
These two have played some very memorable games over the last few seasons, with the Red Devils winning twice on buzzer-beating 3-pointers, as well as 66-64 in triple-overtime in a sectional semifinal last year.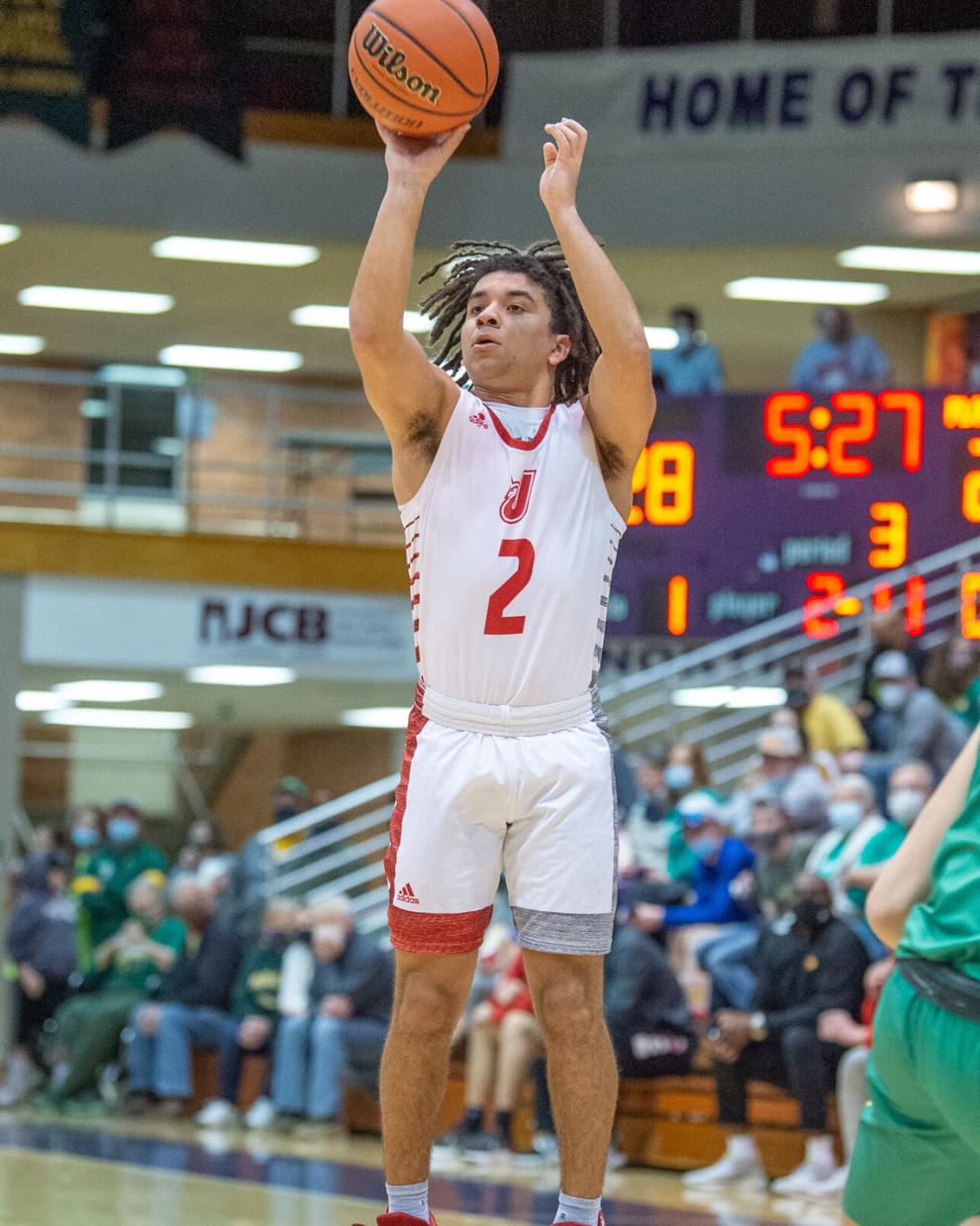 Playing its first game in 2 1/2 weeks, following a COVID-19 pause, Jeff could be a little rusty. But there will be no rest this weekend for the Red Devils, who have two tough rivalry contests.
GIRLS: SALEM (8-6) AT JEFFERSONVILLE (7-6), 12:30 P.M. SATURDAY
The Red Devils, who haven't played in a month, restart things against the always-tough Lions.
GIRLS: FLOYD CENTRAL (6-10, 1-3) AT BEDFORD NL (16-2, 4-1), 2:30 P.M.
The Highlanders hope to recreate their magic from three years ago, when they shocked the Stars 36-26 on Joe Hinton Court. Second-ranked BNL had its 10-game winning streak snapped Tuesday night, when Columbus East shot down the Stars 58-51.
BOYS: FLOYD CENTRAL (7-2) AT NORTH HARRISON (7-2), 7:30 P.M. SATURDAY
Like Jeff, the Highlanders have two tough games this weekend. One night after hosting the Red Devils, they'll visit the Cougars. Floyd has won the last seven meetings against North Harrison, by an average of 15.4 points. The Lou Lefevre-led Cougars, whose two losses have come by a combined two points, have a tough weekend as well. They host MSC-rival Eastern tonight before facing Highlanders.
BOYS: PROVIDENCE (8-3) AT JEFFERSONVILLE (2-5), 7:30 P.M. SATURDAY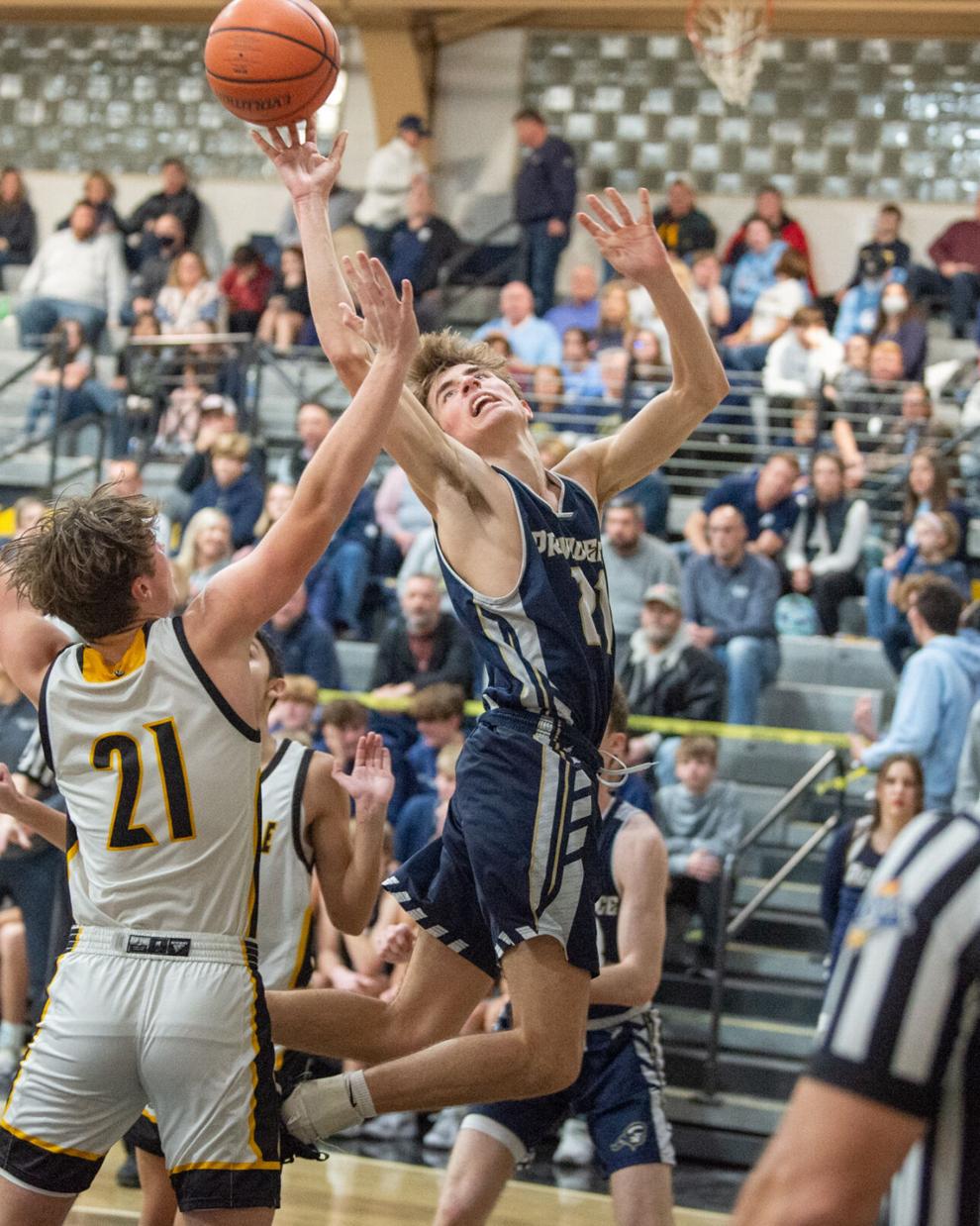 The Pioneers, who have won four of their last five games, will have had eight days to prepare for the Red Devils, whom they beat 53-51 last year in the Larkin Center.
BOYS: SCOTTSBURG (8-4) AT NEW ALBANY (5-5), 7:30 P.M. SATURDAY
Shannon goes for career victory No. 600 when the Bulldogs host the Warriors. It likely won't come easily, though. Scottsburg won six of its first seven games before losing three of its past five. However one of those losses was in overtime and another was in double OT.
BOYS: ROCK CREEK (5-5) AT NEW WASHINGTON (2-10), 7:30 P.M. SATURDAY
It'll be a matchup of sectional foes when the Lions visit the Mustangs. Rock Creek, which beat Borden last Saturday, will look for its second straight win over a potential postseason opponent. Meanwhile, New Wash will try to end its seven-game losing streak.
BOYS: BORDEN (8-4) AT CHARLESTOWN (3-8), 7:30 P.M. SATURDAY
The Braves look to bounce back from their home loss to Rock Creek when the visit the Pirates, who are hoping to end their five-game skid, in this Clark County-clash.