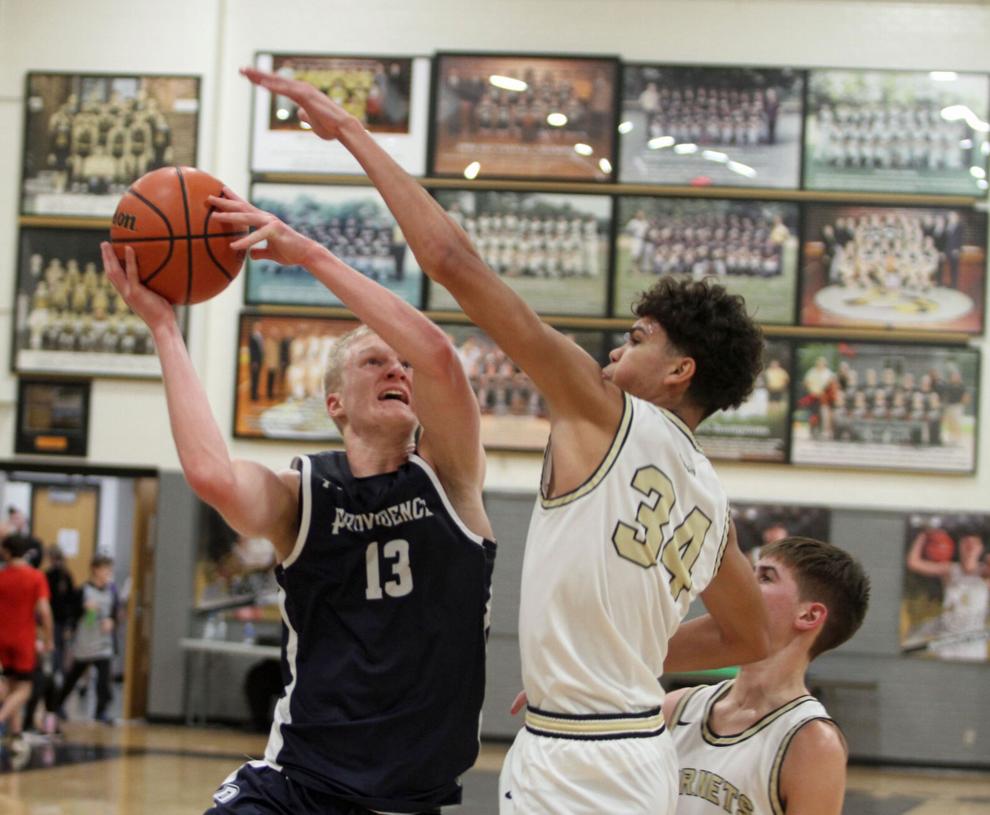 HENRYVILLE — Class 2A No. 9 Providence flexed its muscles in the first half and cruised past host Henryville 48-33 Friday night at Furnish Gym.
A 21-0 run over the first two periods propelled the Pioneers to their seventh straight victory, while ending the Hornets' eight-game win streak.
"I was really pleased tonight with the way we shared the ball," Providence coach Ryan Miller said. "The ball was moving. The ball was finding the open man and everybody was ready to make the play or their teammates. I was really pleased with that tonight."
Junior Noah Lovan scored a game-high 18 points while senior Casey Kaelin added 16 in his third game back from an early-season injury for the Pioneers (10-3).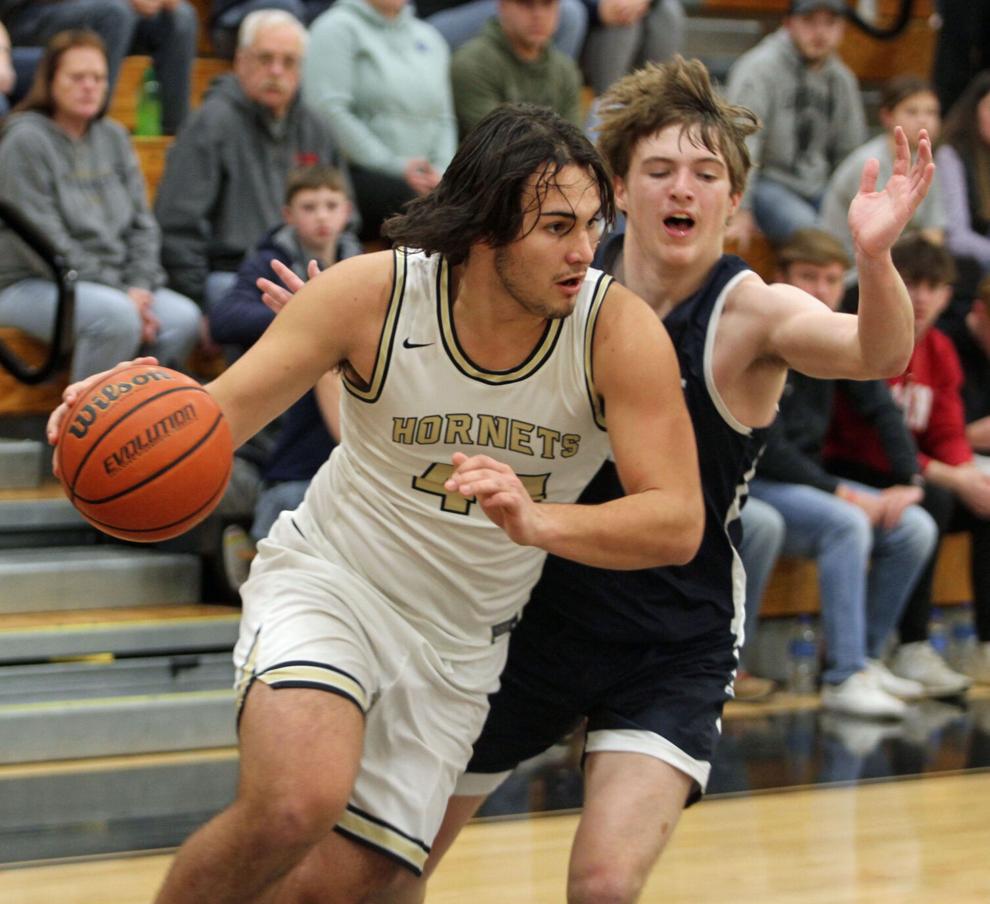 Senior Layton Walton tallied a team-high 10 points for the Hornets (9-4).
Henryville led 7-6 after Aydan Head's 15-foot jumper midway through the first quarter. However, it was all Providence after that.
The Pioneers scored the final 16 points of the period, then the first five of the second. Grant Seebold's 3-pointer with less than four minutes left in the first half capped the run and put Providence up 27-7.
"I think our guys really stepped up our defensive efforts during that stretch," Miller said of his team, which allowed just seven points in the first 12:34 of the game. "We got things together at that end.
"Henryville's got a good team. We knew they had some good players and they're well-coached."
That's about all the Pioneers needed. They led 30-11 at halftime.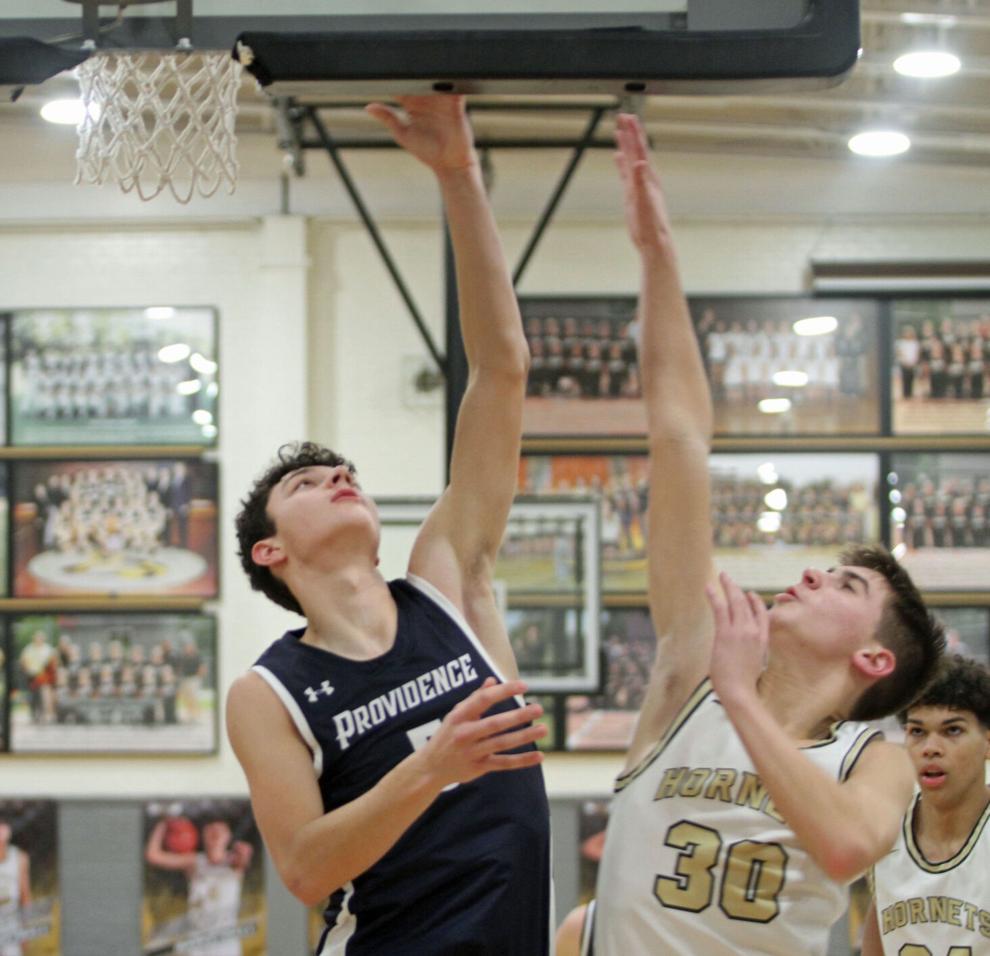 "Providence is really, really good," Henryville coach Jared Hill said. "I can't say enough good things about them. Everybody knows they're very well-coached and their kids are very disciplined. They don't make mistakes.
"They're fun to watch as a basketball fan. They blew up every set we had — every action we had. They're so physical."
The Pioneers worked their delay offense for several minutes in the second quarter and then into the second half.
The Hornets, meanwhile, were content to stay in their zone.
"It was just the appropriate play given the time and situation," Miller said. "As time and score and situation changes, so does one's philosophy. That's what we decided to play."
Both teams will be back in action tonight.
The Pioneers will visit Rock Creek at 7:30 p.m. while the Hornets will play at Borden at the same time in a key Southern Athletic Conference contest.
.
PROVIDENCE 48, HENRYVILLE 33
Providence 22  8   9   9 — 48
Henryville    7  4  12 10 — 33
Providence (10-3): Noah Lovan 18, Grant Seebold 6, Casey Kaelin 16, Quentin Hesse 2, Jaden Johnson 2, Jacob Harbeson 2, Carter Lannan 2.
Henryville (9-4): Andrew Knecht 1, Cade Riley 3, Hayden Barbour 7, Aydan Head 6, Layton Walton 10, Braydon Dobbs 4, Dustin O'Bannon 2.
3-point field goals: Providence 7 (Kaelin, Lovan 4, Seebold 2); Henryville 1 (Barbour).