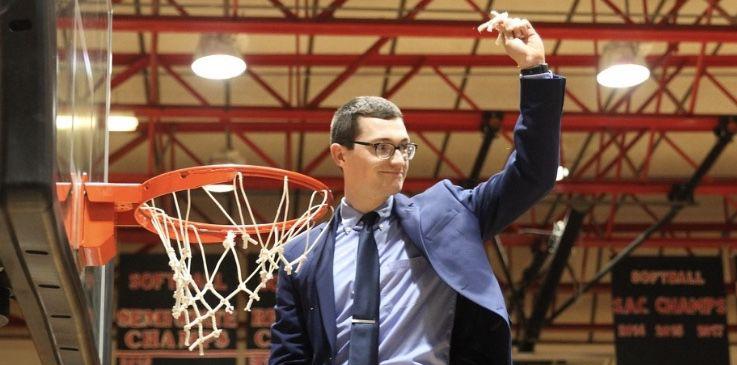 Hayden Casey didn't play basketball at Borden, but even back in high school he thought he wanted to coach the sport.
So while a student at BHS, Casey asked Braves head coach Doc Nash if he could help him get his foot in the coaching door. Nash called Christian Academy coach Steve Kerberg and asked him if he would be interested in taking on a young, prospective coach. Kerberg accepted the eager understudy with open arms.
The rest, as they say, is history. Casey, a 2013 Borden graduate, first was the head coach of the seventh grade team at CAI before moving on to helm the eighth-grade squad. After that, he moved over to the high school, where he spent the past several seasons as a varsity assistant and the head coach of the junior varsity.
When Kerberg stepped down in April, he hoped Casey would succeed him. On May 8, the 25-year-old Casey was officially announced as the Warriors new coach.
News and Tribune sports editor Josh Cook sat down with Casey for a recent interview. Here are some of the highlights from it.
Q: WHAT MADE YOU WANT TO BE A COACH?
A: That's one part of the game I've always been intrigued by. Growing up watching the game, I'm a huge Duke fan, so you see someone like a Coach (Mike) K(rzyzewski). But then just in our area, in Southern Indiana, basketball is just on a pedestal. And not (that I wanted) to get into coaching because you're put on a pedestal, but you just see how much passion those guys have. You see how much you can be a part of it, you get to be a part of a team even after you've graduated and you're not involved at the player level or manager level, and you still, even as you grow older, you get to be a part of something. Not a lot of people get to be around that when they get older. So that's something I'm very thankful for, that coaching still allows me to be a part of a team and be around guys that have the same passion I do and who want to get better. And, more importantly, develop relationships with young guys. That's a huge part of why I got into coaching too. A lot of coaches that I had, had a very positive impact on me. It's cliche, but it's cliche for a reason, (I wanted to coach) because I want to have a positive impact. It's the same reason I got into teaching, having that chance to have a positive impact. ... There's nothing like basketball in Indiana, then you get to be a part of a team and hopefully have a positive impact too.
Q: WHAT WAS IT LIKE TO WORK UNDER COACH KERBERG?
A: I'm so thankful for him because, put yourself in his shoes, Coach Nash calls you and says, 'Hey I've got this guy, he didn't play basketball in high school and he doesn't have any coaching experience ... would you mind taking him on?' And thank God Coach Kerberg did. I just went in with the mindset that I'm going to do everything that he asked me to do, I don't care, I want to learn, and just do anything I can do. I've carried that on for the past seven years and thankfully he's reciprocated that. He went out of his way to make sure I understood why he did what he did, not just him telling me. He taught me the game and he allowed me to coach, which I was extremely thankful for. You talk to some of these other assistants and it's like they're just there to be there. They don't get to coach and they don't get to create scouting reports, they don't get to create a practice plan, they don't get to lead film sessions, but Coach Kerberg allowed me to do all of that. So that's one of the reasons why I feel really prepared. That's one of the reasons too I'm so thankful for my relationship with him, just how much he allowed me to do, and learn, in my seven years under him. And as a man, he officiated my wedding, I just think so highly of him. Words can't describe the man he is outside of basketball and how much he's done for me too. Little things too, like buy meals after games or coffees, or whatever, just really invest in my life and be a positive influence. Outside of family as you grow older you might not have as many people like that, but he's somebody I really look to and I'll continue to look up to. I have genuine love for that guy, so I'm very thankful for him.
Q: WHAT WAS IT LIKE TO WIN THE SECTIONAL LAST SEASON?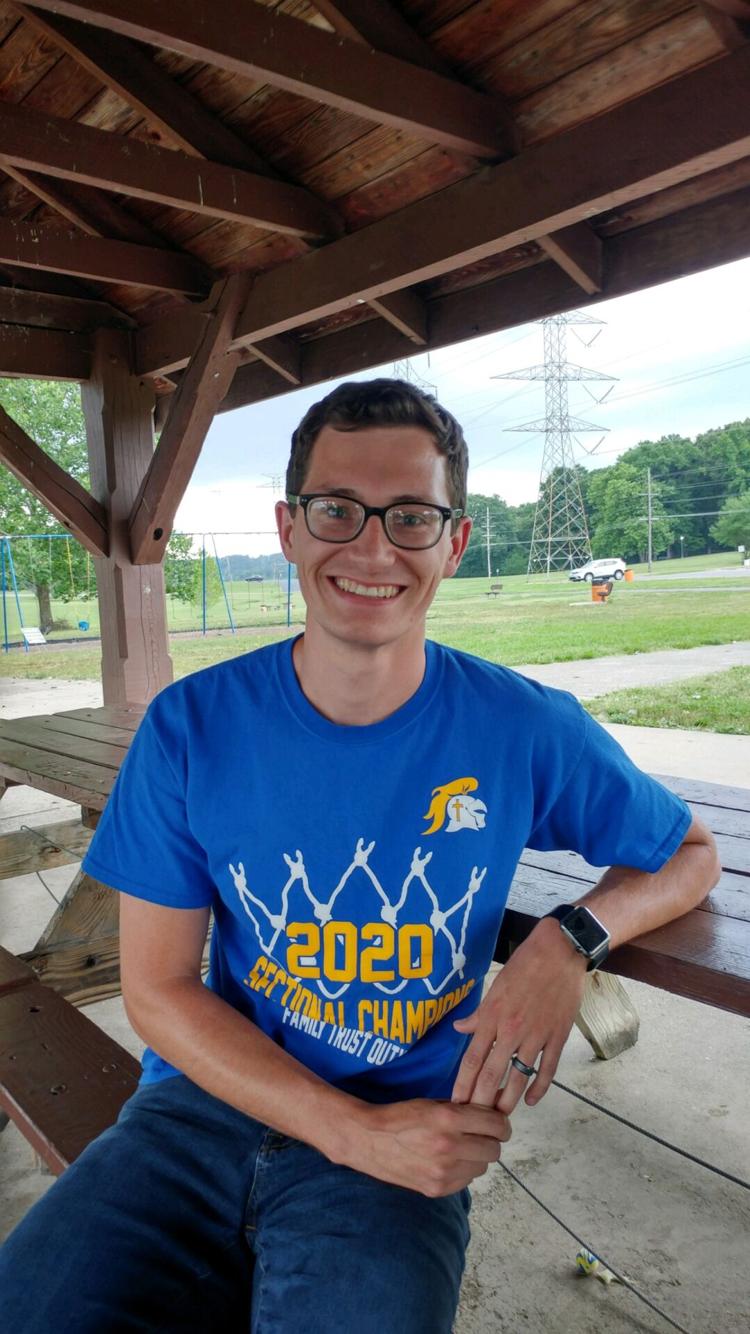 A: Coach Kerberg said it, everyone you asked who was a part of the team says it, it was more relief in a way. Obviously cutting down nets there's nothing like it, but considering how the year before — it's been talked about a thousand times — but how the year before ended (with a loss to Lanesville in the sectional final) and then you go up against Lanesville again (in the title game). Then, you look up in the third quarter and you're down by six late in the second half, you're like, what is going on? And Lanesville, I have the utmost respect for Coach (Mikel) Miller and the program he runs and the way they play, it's second to none. You know you're always in for a tough game with him. To have the year before end like it did, then to come back and battle through adversity in that championship game as well, then to come out on the right end ... I don't have the words [he smiles], you see the smile I have right now, it was awesome. So it's one I'm very thankful to get.
Q: THEN LESS THAN A WEEK LATER YOU ALL WERE ON THE BUS HEADING TO THE REGIONAL SITE WHEN THE STATE TOURNAMENT WAS POSTPONED, RIGHT?
A: Literally, we're on the bus, we're at the end of the driveway and that's when everybody's phones start going off. They said 'postponed' at the time, giving you that false hope, even though you know (it's going to be canceled). Then we still go to Chick-fil-A for our scheduled lunch. It was the saddest lunch I've ever had. Not having that closure was the toughest part. You look at the team we had, I would argue one of, if not the best guard in the regional, in T.J. Proctor, and one of, if not the best stretch big in Bailey Conrad ... and then the surrounding guys we had. It's just tough when you have a team like that and you don't get to see how it ends. But we weren't the only school that happened to. There's 64 other teams across the state, (Class) A through 4-A in Indiana that didn't get to play. .... We got to cut down nets last year and we were sad that we didn't get to play in regional, but now it's like, 'Will we even get to play this year?' Looking back I'm extremely thankful that we got to even get to sectional.
Q: WHAT CAN WE EXPECT TO SEE OUT OF YOUR TEAMS?
A: I think it all comes down to doing things the right way, whether that's on or off the court. You look at some teams who can go out there and just roll the balls out ... we can't do that. We've got to do things the right way and get after it in practice and focus on the right things. Whether that's fundamentals on defense, how we want our philosophy to be, we'll have to hammer that home. Just little things that are cliche, but they are cliche for a reason, boxing out and being tough and talking on defense. ... I student-taught under (Henryville) coach (Jared) Hill, so I became good friends with him, it's like you leave a Henryville game you say 'They play tough.' You leave a Borden game, you leave a Lanesville game, you say 'They're tough.' That's what we need. ...We've got to have that Lanesville mentality, that 'We're just going to come out and take it from you, no matter what,' kind of mindset.
Q: YOUR SISTER, CARSON, IS THE HEAD COACH OF THE GIRLS' TEAM AT CAI, WHAT'S THAT LIKE?
A: It's pretty cool to have that happen. It's cool to meet these local coaches and get to talk to them about the game, but then you have your own sister who's a coach. You can go over to the house and have dinner with the family and you get to talk basketball and have a varsity coach sitting right next to you. It's a pretty cool dynamic. I'm very thankful that she got that position because I know how hard she's worked. She played at Borden under Coach (Terry) Rademacher. They won, in her four years, three sectionals and she was a big part of them too. She got to go to the Elite Eight one year, I believe. So she's got the pedigree and she worked her way up as well. She coached at Borden, some of the elementary teams, then she was, if I'm not mistaken, she was the JV coach there under Coach (Matt) Vick. Then she came over here and was JV under Chris Jefferson, who was here one year, and then got the head-coaching job, so she's put the work in as well. She deserves it.