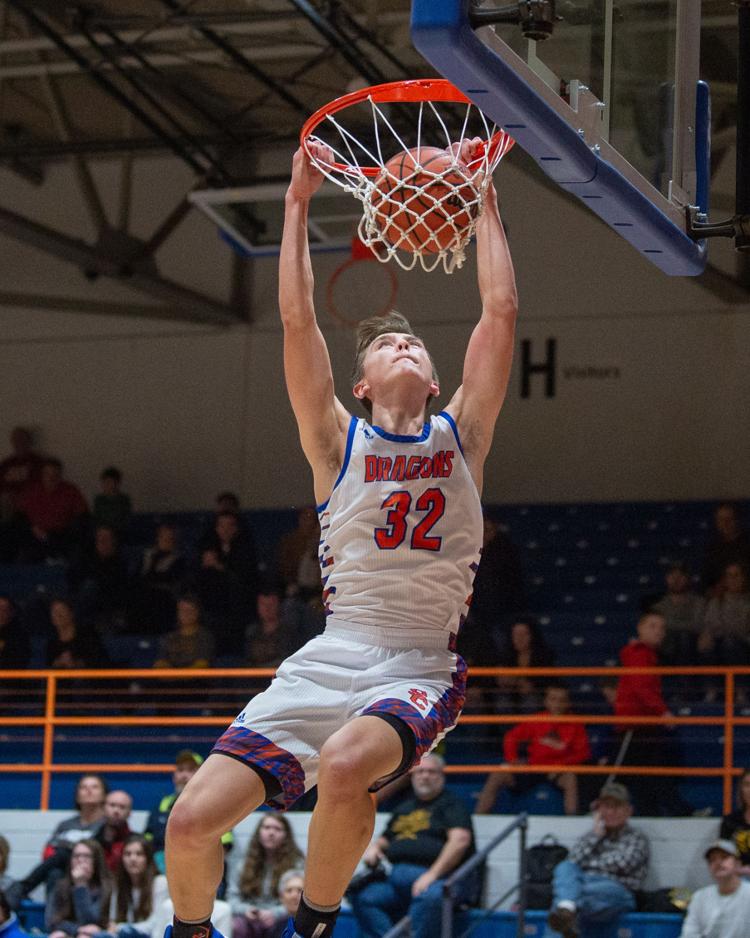 SELLERSBURG — For Class 3A No. 1 Silver Creek, the biggest question when Salem came to town Thursday night was, how long would it take junior Trey Kaufman to get six points and reach the 1,000-point plateau?
It didn't take long during the Dragons' 103-47 drubbing of the Lions in a Mid-Southern Conference matchup.
At the 3-minute, 13-second mark of the first quarter, Kaufman, a supremely-skilled 6-foot-9 forward, drilled a 3-pointer from the left side.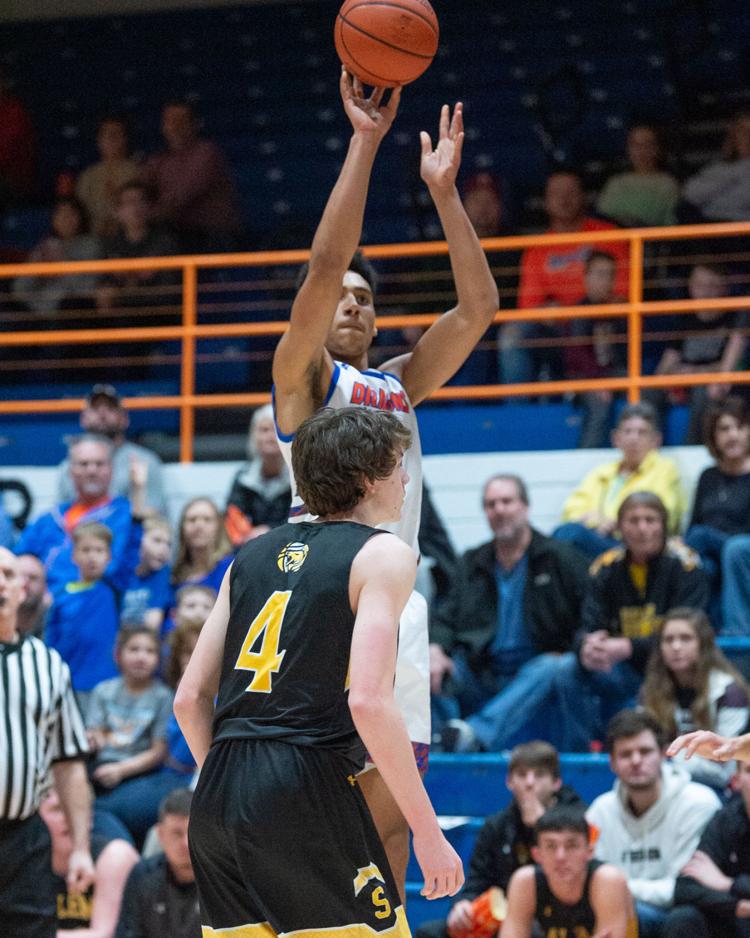 Silver Creek coach Brandon Hoffman quickly called timeout so Kaufman's personal feat could be recognized.
"I really don't have words," said Kaufman, who joins his uncle, Matt Renn, on the school's 1,000-point club. "There have been a lot of great players who have scored 1,000 at Silver Creek. Being up there among the best scorers at Silver Creek is a big deal."
"Any accolade that Trey gets is well-deserved," Hoffman added. "That is a big deal. I'm super happy for him."
University of Louisville coach Chris Mack and Purdue coach Matt Painter were on hand to watch Kaufman's big night.
For the Dragons (17-2, 6-0), the news wasn't all rosy in the first quarter as the visiting Lions (8-9, 4-3) scored the first seven points.
"We came out flat. But it's a credit to them, the intensity wasn't there," Hoffman said. "But they got our attention."
The Dragons quickly collected themselves and blew past Salem.
Kaufman's plateau shot gave Silver Creek its first lead, 12-9.
Ahead 19-12, the Dragons blasted Salem with a 12-0 run to start the second quarter.
"Once we get into our transition game it's pretty fun to watch, because we're efficient," Hoffman said.
By the half, Silver Creek led 45-17.
Kaufman, who didn't play a second of the fourth quarter, finished with 29 points.
Kooper Jacobi, who also called it a night after three periods, added 20 points. Jacobi, also a junior, is about 100 points from joining Kaufman on the 1,000-point club.
"It's a cool accolade, but winning the state is a lot better," he said.
In all, the Dragons hit 14 3-pointers, including four from guard Holden Groher, who finished with 14 points. Branden Northern added 12 points for the Creek (17-2, 6-0).
"That's a great sign," Hoffman of all the made 3-pointers. "It just gives us more weapons and makes us harder to guard."