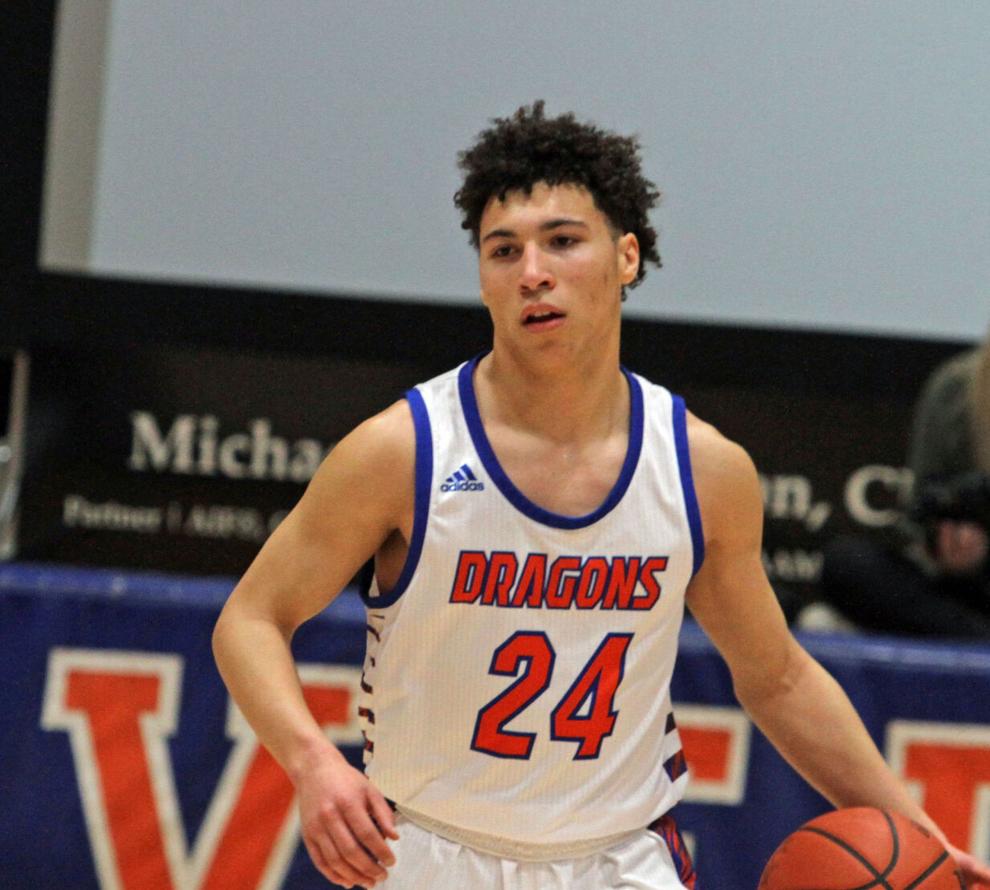 SELLERSBURG — Senior forward Trey Kaufman-Renn scored 29 points, pulled down 14 rebounds and had eight assists to lead Silver Creek to a 92-54 win over Corydon Central in a Mid-Southern Conference contest Friday night.
Kaufman-Renn's classmate, Kooper Jacobi, added 22 points for Class 3A No. 2 Creek.
For Kaufman-Renn, the late-season game had a bittersweet tinge to it.
"It's nostalgic, almost humbling," the Purdue-signee said. "It's the last time I'm going to play against some of these teams."
In what has become a familiar refrain for Silver Creek, the Dragons shared the ball and got off to a fast start with Kaufman-Renn and Jacobi doing a good deal of the damage.
It was tied 4-all when Jacobi scored on an assist by Kaufman-Renn, who followed with a basket of his own off an assist by Brandon Northern. The junior point guard was honored before the game for becoming the program's all-time assist leader.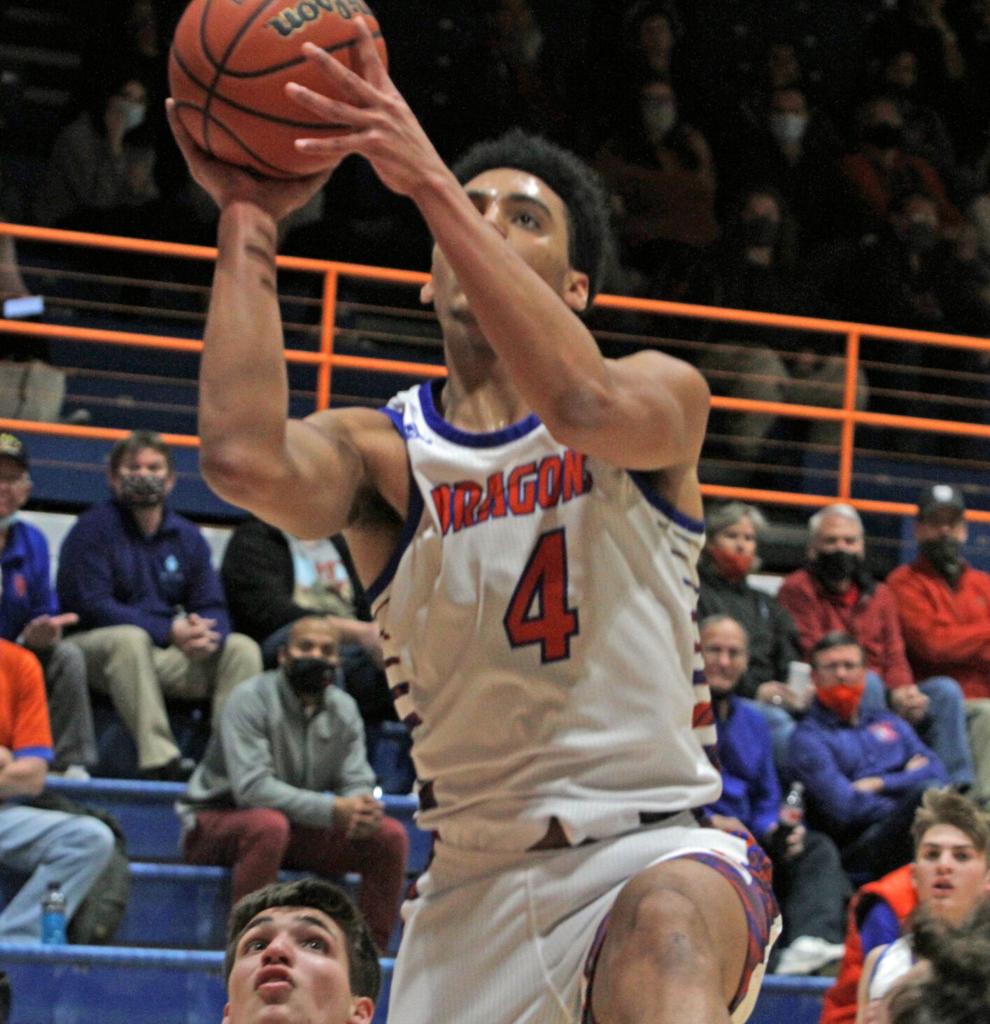 "He's arguably one of the best point guards in school history, the way he controls the tempo and sees everything on the floor," Silver Creek coach Brandon Hoffman said of Northern.
A 3-pointer by Jacobi made it 11-4 at the 5-minute, 20-second mark. That was part of an 8-0 run for the Dragons.
Midway through the quarter Jacobi had a dunk off of a Kaufman-Renn assist to make it 16-7, and the Dragons were rolling.
"Our gameplan was to try and trap them and force the issue. We wanted to control the tempo," said Hoffman, whose team reached the 90-point mark for the second straight game and the third time in four contests.
The lead was double digits following a free throw and two field goals by Kaufman-Renn, before Trey Schoen's buzzer-beating 3-pointer put the Dragons up 28-15 going into the second quarter.
Schoen started the second period as he ended the first – with a 3-pointer, this one on an assist by Jacobi. An old-fashioned, three-point play by Kaufman-Renn made it 34-18. Moments later he scored again, off a feed from Northern, for a 36-18 lead.
Northern had three assists over the next minute and a half, capped off with one to Jacobi that put Creek ahead 44-28. Northern added a 3-pointer, on an assist from Kaufman-Renn, to make 47-28.
The lead reached 20 at the break as Kaufman-Renn scored late to make it 51-31.
At the half, Kaufman-Renn had 20 points and Jacobi 11 to equal the Panthers' point total.
Jacobi, Northern and Kaufman-Renn each scored to start the second half as the Dragons ran out to a 57-31 lead less than two minutes into the third quarter. Creek went on to outscore Corydon 25-8 in the period.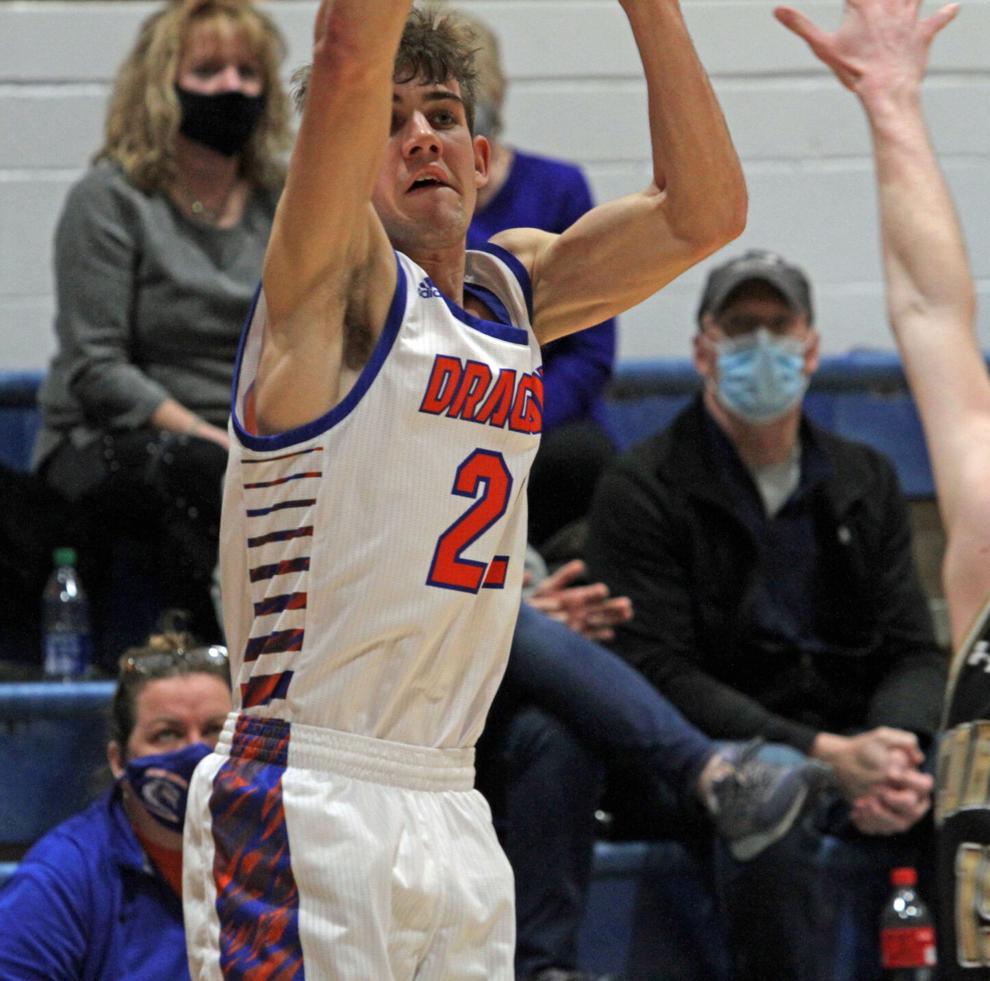 "We did a lot better job staying in front of the ball (in the second half), and stayed efficient on offense," said Hoffman.
Northern finished with 11 points and had seven assists while Schoen tallied 10 points for the Dragons (15-4, 7-1), who host 4A No. 5 Plainfield at 7:30 p.m. tonight.
Nolan Ables and Anthony Martin scored 10 points apiece to pace the Panthers (8-12, 5-4).
.
SILVER CREEK 92, CORYDON CENTRAL 54
Corydon Central 15  16   8  15 — 54
Silver Creek       28  23  25  16 — 92
    Corydon Central (8-12, 5-4): Tyler Fessel 6, Nolan Ables 10, Koleton Kaiser 4, Anthony Martin 10, Bryce Weber 7, Jagger Holton 4, Jalen Fowler 3, Owen Shireman 6, Austin Vaughn 4.
    Silver Creek (15-4, 7-1): Trey Kaufman-Renn 29, Kooper Jacobi 22, Trey Schoen 10, Hayden Garten 1, Isaac Hinton 6, Nolan Gilbert 4, Nate Dallmann 5, Brandon Northern 11, Zac Stricker 2, Dominic Decker 2.
    3-point field goals: Corydon Central 6 (Martin 2, Shireman 2, Weber, Ables); Silver Creek 8 (Jacobi 2, Hinton 2, Schoen 2, Dallmann, Northern).
JV final: Silver Creek 57-42.