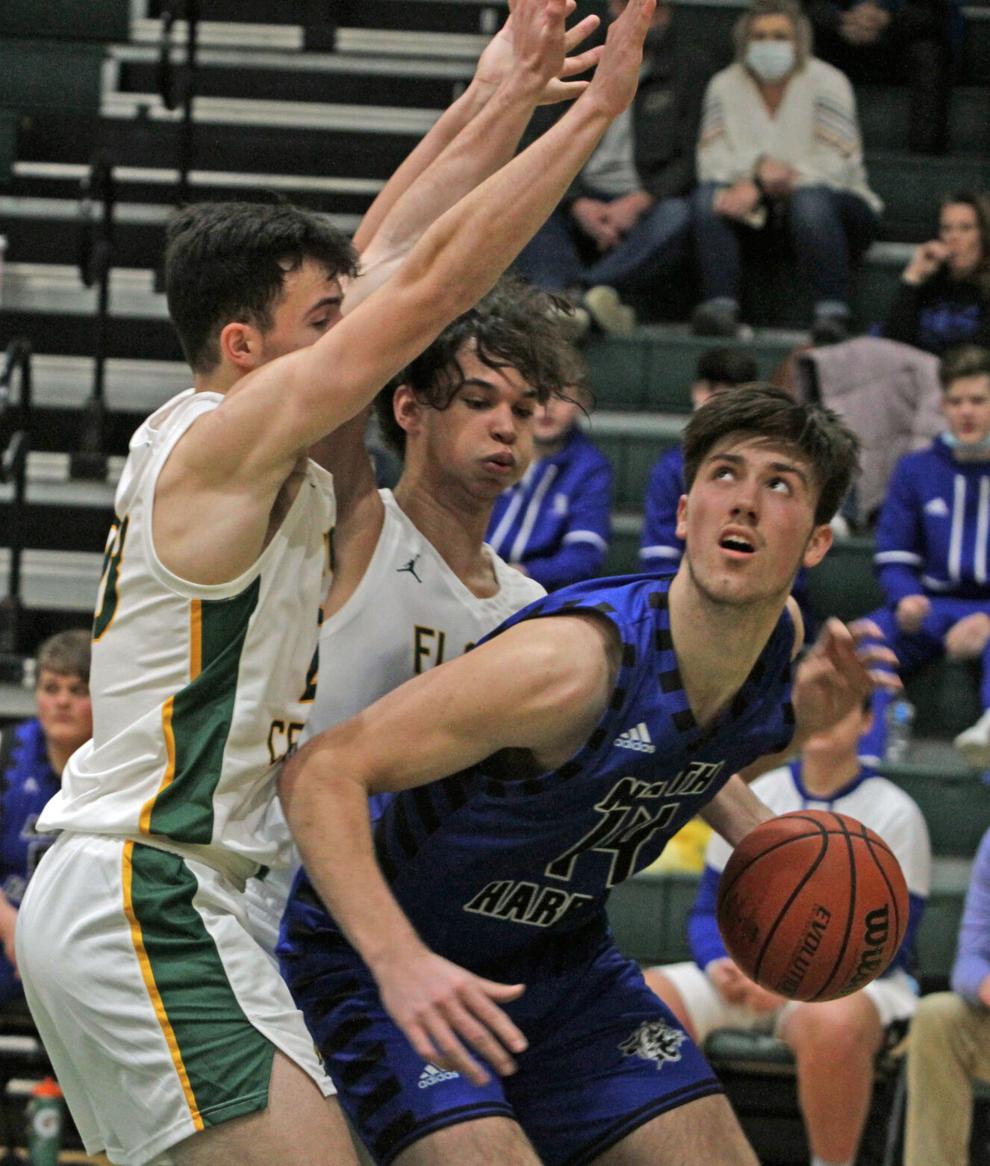 FLOYDS KNOBS — If you're lucky enough to get a ticket to see a North Harrison game during these pandemic times, glance up to the top row and you'll likely see Steve and Emily Hatton.
"We like to sit upstairs," Steve said. "In our last game, we were the only ones up there."
The Hattons are there to catch another glimpse of the Cougars and their son, Langdon, who is one of the top players in Southern Indiana.
The younger Hatton, a 6-foot-10 senior center, has helped North Harrison to an 8-3 start, including a 63-61 win over Silver Creek, then the top-ranked team in Class 3A. The Cougars only losses this season have been to 3A No. 1 Heritage Hills, Class A No. 1 Barr-Reeve and last Saturday's 52-47 setback at 4A Floyd Central.
Steve Hatton — the all-time leading scorer and rebounder at Clarksville and assistant superintendent at North Harrison — watches with a trained eye.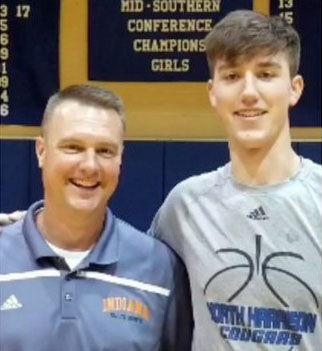 "I started playing basketball just to be part of the game," said Steve, who played collegiately at Transylvania University (Ky.). "(Watching my kids earn college scholarships) has been like a dream, to be honest with you; it's really a blessing. Clearly that's everyone's goal — to be able to play at the college level."
Steve knows the basketball side of Langdon better than anyone does.
"We work out together every day," Langdon said of his father. "Those workouts have helped me. It's gotten me to the point where I am today."
Langdon ("L.T." to many) is averaging 16.6 points and 10 rebounds a game this season for the Cougars, who host Lanesville at 7:30 p.m. Friday night and Salem at 7:30 p.m. Saturday night.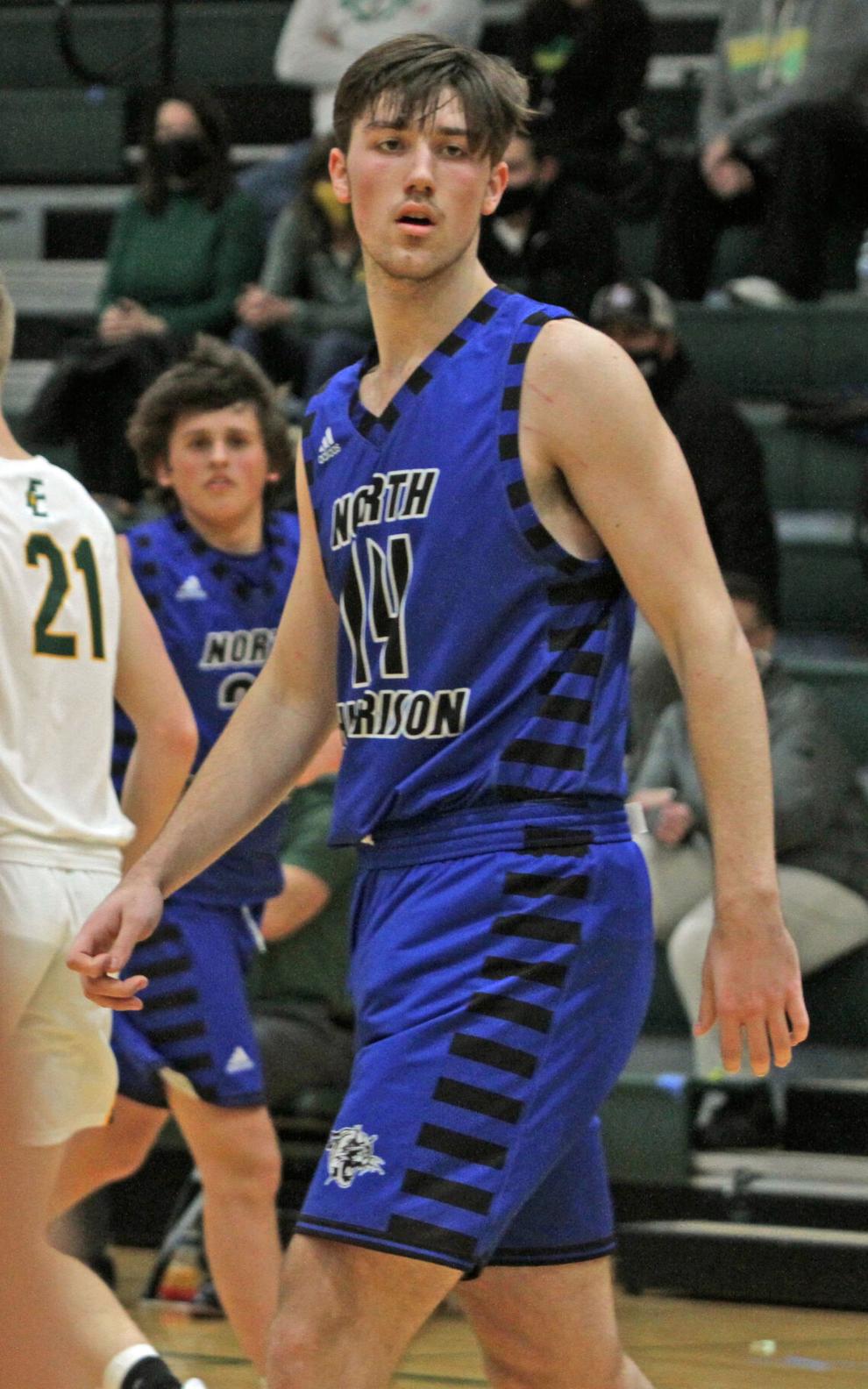 Langdon is following in the high tops of his older sister, Lilly, a former North Harrison star and a Miss Basketball finalist, who is now a sophomore at Wofford College in South Carolina.
Last season, Lilly was named the Southern Conference's Freshman of the Year. So far this season, she's averaging 9.8 points and 4.7 rebounds per game for the Terriers.
Her prep accomplishments were aplenty. She averaged more than 20 points a game in each of her last three seasons at North Harrison, was runner-up for Miss Basketball (to Bedford North Lawrence's Jorie Allen) and was selected to the Indiana All-Star team. She finished second in career blocks (490) for the state of Indiana and scored more than 2,000 points.
Steve admitted he gave his kids plenty of encouragement to play basketball when they were younger. And now, it's become a family affair.
"It's something we can enjoy together," Steve said. "We put them in it at a young age and they both really liked it."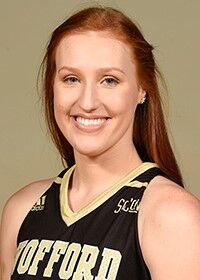 Lilly blossomed early in her high school career and led the Lady Cats to the Class 3A state championship game as a freshman and sophomore before North Harrison was forced to move up to Class 4A due to the IHSAA's "success factor."
"Lilly was more advanced at a young age," Steve said. "Langdon — I think his best basketball is ahead of him."
Langdon admits he's one of Lilly's biggest fans.
"It was cool watching her successes," he said. "I've watched every one of her games (in person or online) since she was a freshman in high school."
That is an example of the close relationship between the two.
"We've always gotten along," Langdon said. "We've never had a fight."
"They have always been real close," Steve added. "Langdon has a laid-back personality. He really doesn't let anything get to him."
Like Lilly, Langdon is a top notch student, carrying a 4.4 grade-point average.
"Both of them knew it was important for them to get to where they wanted to go, more than just basketball," Steve said. "We've been proud of them in that regard."
Academics, along with potential playing time, was one of the reasons why Langdon has decided to attend the College of William & Mary in Virginia.
"I'll have to work for it, but it will be an opportunity for playing time," Langdon said.
After William & Mary, Langdon said he would like to continue his basketball career.
"After college I hope to go overseas and play," he said. "After that, I'm not sure. I'll figure it out."
Next basketball season, with Lilly about 6 1/2 hours away in South Carolina and Langdon over nine hours away in Virginia, Steve said the Hattons will try to make as many games as they can.
"We may conquer and divide," he said, hinting he may go in one direction and his wife in the other.
Wherever they end up, you'll likely find the Hattons sitting where they'll have a bird's-eye view.