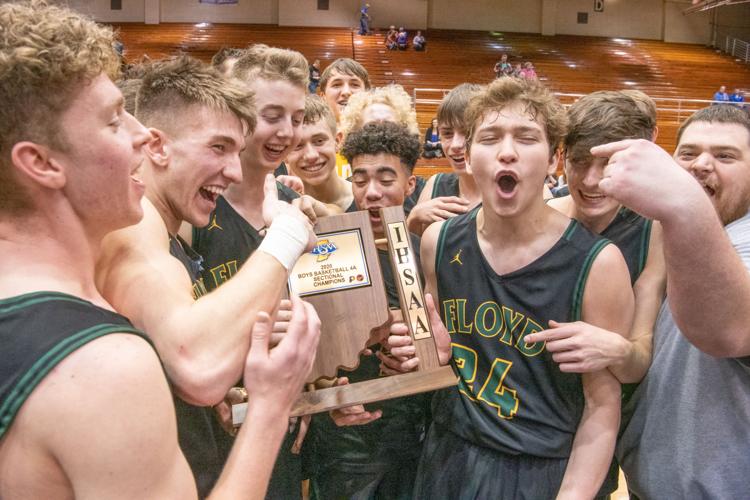 SEYMOUR — A generation of pain was cured Saturday night in Seymour. After a 31-year drought, Floyd Central is once again a sectional champion.
The Highlanders blew open a close game, steamrolling Jennings County in the second half en route to a 70-33 victory and their first-ever Class 4A Seymour Sectional title. 
"This is 31 years in the making. I can't even describe how hard we have worked this year," said senior forward Grant Gohmann, who tallied 16 points to tie junior Jake Heidbreder for game-high honors. "To actually get our hands on that trophy, it's something special. This was our chance and the stars aligned this year for us and we took advantage of our situation and got the job done."
Floyd Central lost nine seniors, including Indiana All-Star Cobie Barnes, from last season's squad that went 21-3, but lost to New Albany on a last-second shot in the sectional semifinals. Sixth-year head coach Todd Sturgeon found a way to reload and guided the Highlanders to their first title since 1989. 
"Our guys haven't suffered through 31 years, but there are a lot of people out on this court celebrating right now that have been fans for that long," Sturgeon said. "It's fun seeing how excited those fans are, and I just couldn't be happier for the community."
Floyd (18-6) will face No. 1 Bloomington South (26-0) at noon next Saturday in the second semifinal of the Seymour Regional. The Panthers nipped the Highlanders 51-50 in overtime on Anthony Leal's buzzer-beating shot Dec. 21 in the Knobs. 
Jennings County (14-12) jumped out to an early 11-4 lead Saturday night. Enter Cole Harritt. Shortly after checking into the game the sophomore sharpshooter drilled back-to-back 3-pointers before Caleb Washington's putback put Floyd up 12-11 at the first stop.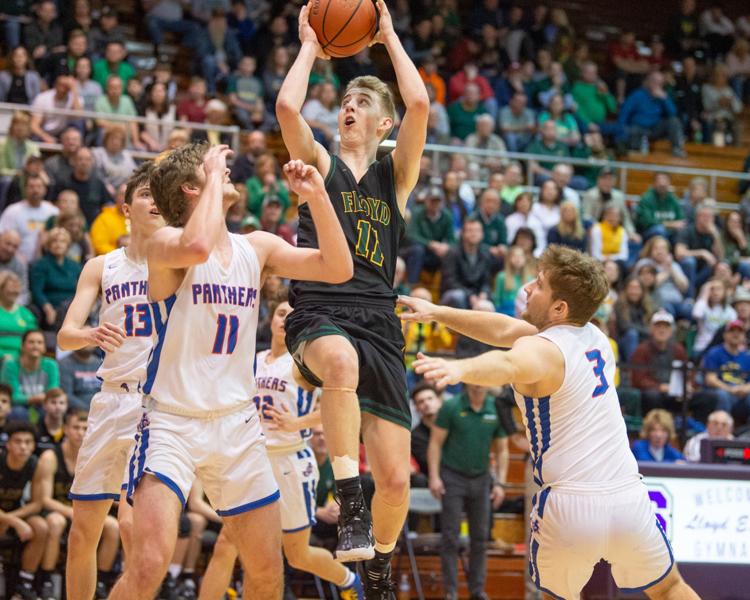 "I knew I was feeling good and as soon as I let both of those shots go I knew they were going in," Harritt said.
Heidbreder tallied 10 points in the second period to help the Highlanders increase their lead to 28-20 by halftime.
After leading by eight points at intermission, Floyd put on a historic run in the third frame. The Highlanders outscored the Panthers 25-8 out of the locker room and led by 25 heading to the final stanza.
"Our energy picked up in the third and we came out with the mentality that the score was 0-0, and we were just rolling off of each others' energy and it worked out," said Washington, who tallied eight of his 12 points in the pivotal third quarter. "It's an amazing feeling. We worked the whole season for this and now that we've done it. It's just amazing."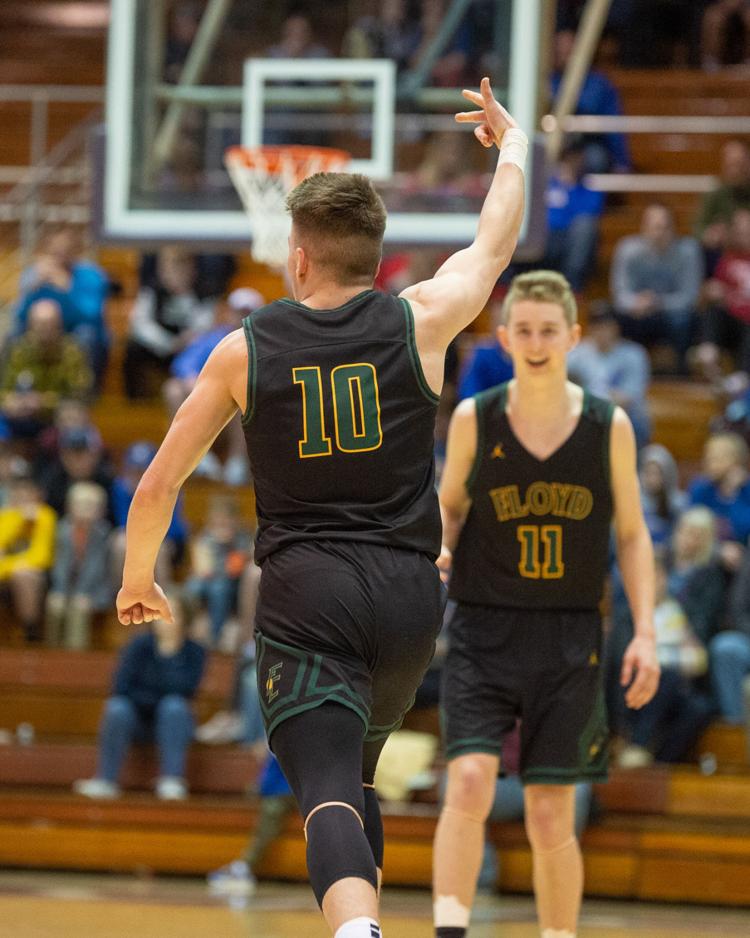 Floyd Central, which needed overtime to defeat Jennings 49-46 Jan. 24 in the Knobs, held the Panthers to just 25 percent shooting. The Highlanders dominated the glass to a 40-24 tune and shot a cool 52 percent from the field on the way to their sixth straight victory.
"People acted like we wouldn't have a good team this year and doubted us all year," Heidbreder said. "We just went to work everyday and proved those people wrong."
"We lost nine seniors and two great assistant coaches (Providence head coach Ryan Miller and North Harrison assistant coach Greg Walters) from last year and we had some heartbreaking losses this season," Sturgeon added. "And after all of that, we hung in there and kept fighting everyday. We played two very good games the last two nights and beat two very good teams. Jennings was on fire this week and we knew we had to play well to beat them."
The Highlanders did, capturing their 15th sectional title in the process.
"This is crazy!" senior guard Ben Purvis said. "I can't describe the feeling I have right now. We've been working for four years for this dream to come true and now there are no words to describe it. [It's] just amazing."