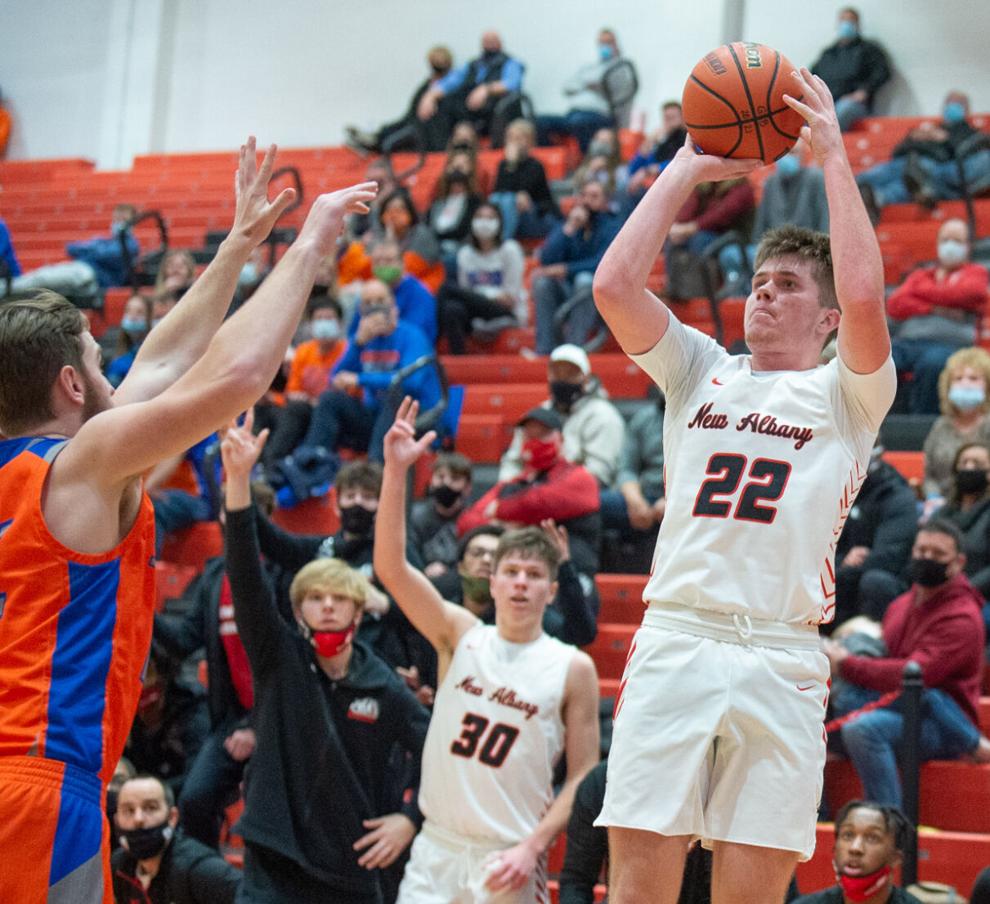 NEW ALBANY — New Albany turned in what Coach Jim Shannon called its "best performance" of the season in an 81-72 win over Class 3A No. 3 Silver Creek on Friday night at the Doghouse.
"You would need to have that kind of effort tonight and shoot the way we shot to beat that team," Shannon said. "That's one of the top-three or four teams in the state, right there.
"We were just on tonight. We just played really well. ... We did a lot of nice things tonight, perhaps, that we haven't been doing all year."
The Bulldogs hit 11 3-pointers on the evening and led the entire second half, when they scored 50.
Meanwhile, Silver Creek coach Brandon Hoffman said the Dragons — who hit four 3-pointers in the first quarter — needed to attack the basket and push the ball into the paint.
"I'm disappointed because I don't believe they got our best shot," Hoffman said.
New Albany (9-4), which had lost two straight to the Dragons, took control in the second half.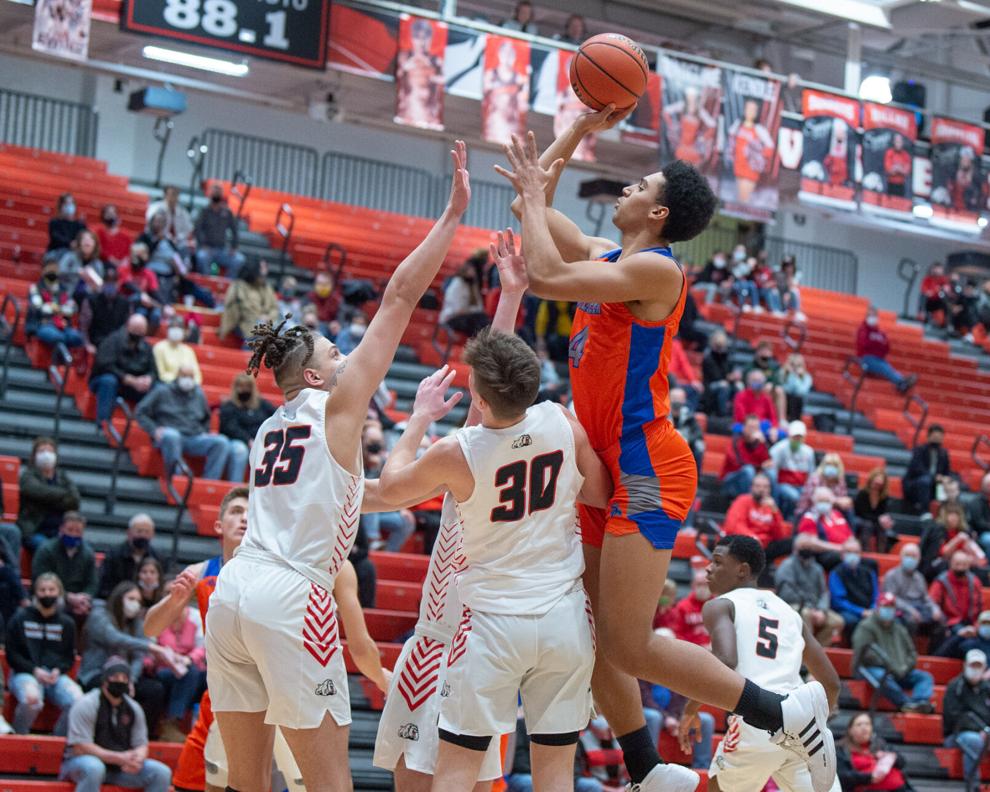 Leading just 34-32 in the early stages of the third quarter, the Bulldogs got back-to-back 3-pointers from junior Maddox Schmelz and never looked back.
By the time Tucker Biven drained a 3, with 2:47 to play in the third quarter, New Albany led 49-37.
In the fourth quarter, Silver Creek's Trey Kaufman-Renn tried his best to keep the Dragons in the game. The senior standout converted an old-fashioned three-point play with 3:42 left, cutting the Creek deficit to 61-56. However the Dragons (10-3) couldn't get closer.
"We just kind of rushed everything," Hoffman said. "We kept trying to come back with one punch, instead of getting into a rhythm on offense. I take full responsibility for that."
Kaufman, a Purdue-signee, led the defending 3A state champions with 30 points. Also for the Dragons, Isaac Hinton added 12 points while Kooper Jacobi tallied 10.
"They're a really nice ball club," Shannon said. "You'll see them make a big, big run in the tournament this year. They won the state once with those kids and I think they would've won it last year. They've got a great shot to do that again this year."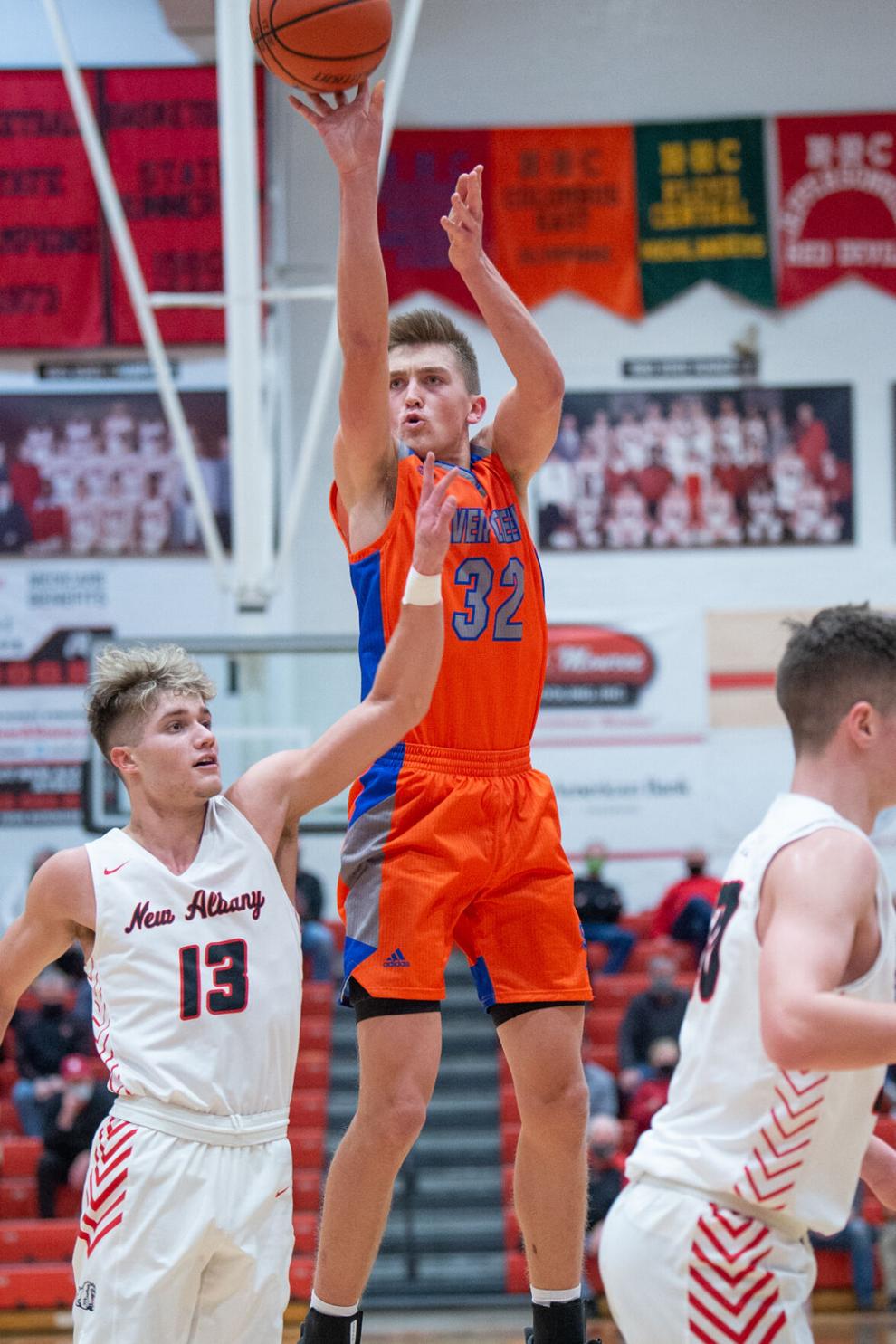 For New Albany, Biven led a balanced attack with 20 points while his backcourt and classmate Kaden Stanton added 16. Schmelz and sophomore reserve Josten Carter contributed 15 points apiece.
"Once they got rockin' they were all making shots," Hoffman said.
Shannon pointed to the play of his point guard, Stanton, as a key to victory.
"I'm really proud of Kaden's floor game — getting us into what we wanted to do. And, I'm really proud of his defense," Shannon said. "He and Tucker Biven controlled the game, I thought. Other guys stepped up too. It was just a team effort."
After an emotional win over Silver Creek, the Bulldogs must travel to Evansville tonight to face unbeaten Reitz (8-0).
"I've been around long enough to know that we'll have to fight tomorrow; I don't want to lay an egg," Shannon said. "Reitz is good too. I want to be competitive and go play. ... We're going to come ready to play."
The Dragons will be back in action at 7:30 p.m. Tuesday night, when they host Providence.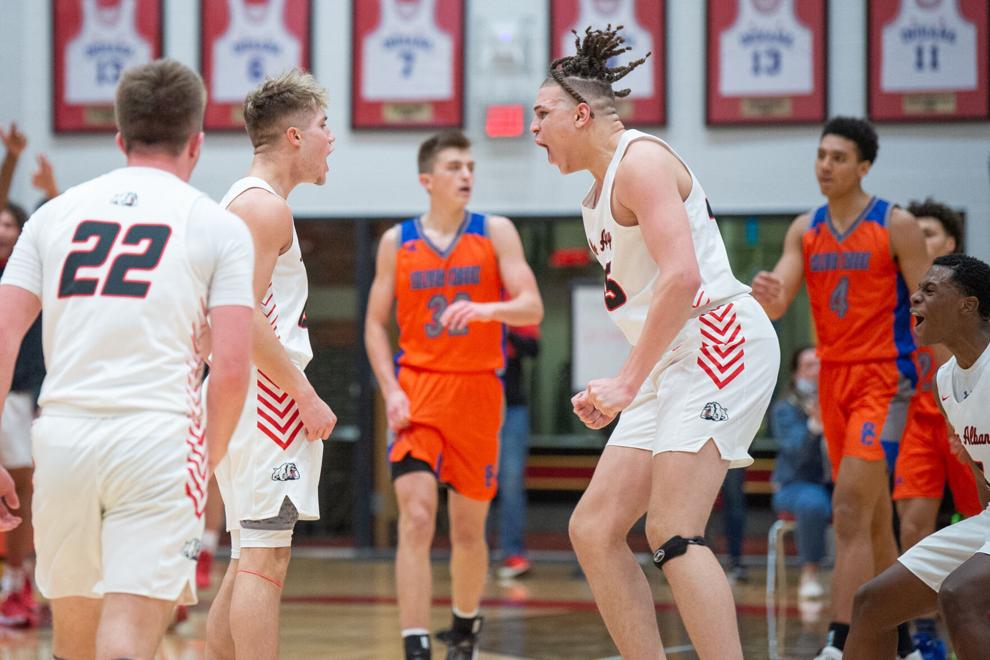 .
NEW ALBANY 81, SILVER CREEK 72
Silver Creek  17  11  14  30 — 72
New Albany  15  16  22  28 — 81
    Silver Creek (10-3): Hayden Garten 3, Trey Kaufman-Renn 30, Nolan Gilbert 3, Isaac Hinton 12, Trey Schoen 9, Branden Northern 5, Kooper Jacobi 10.
    New Albany (9-4): Josten Carter 15, Kaden Stanton 16, Maddox Schmelz 15, Tucker Biven 20, Jayden Thompson 7, Jordan Thomas 8.
    3-point field goals: Silver Creek 8 (Garten, Kaufman 2, Gilbert, Schoen 3, Northern); New Albany 11 (Biven 3, Schmelz 3, Carter 2, Thompson 2, Stanton.