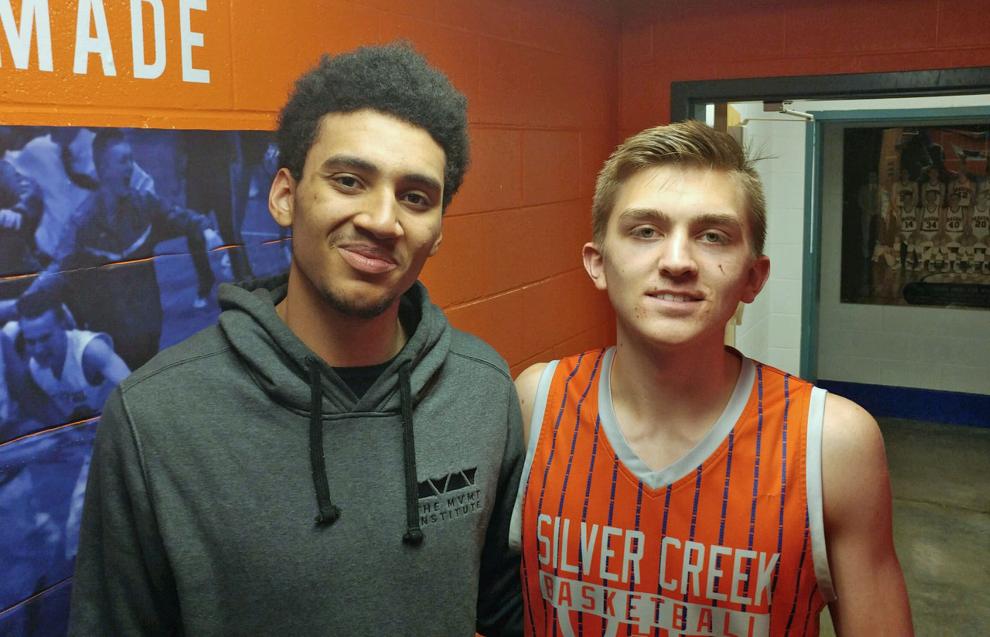 SELLERSBURG — The first time they met was in the gym at Silver Creek Elementary School.
Then, they were third-graders — Trey Kaufman-Renn at Silver Creek and Kooper Jacobi at St. John Paul II Catholic School — showing up for their first practice with their AAU team.
"I didn't know anyone," Jacobi remembered. "I noticed Trey, the biggest guy on the court."
"I think Koop was the only kid (on the team) who went to another school," Kaufman-Renn recalled. "I was like, 'Who is this guy?'"
Nine years later, pretty much any high school hoops-head in the state knows who the Silver Creek seniors are.
For anyone who doesn't know, though, here's the CliffsNotes version. Kaufman-Renn is a 6-foot-9 forward, and Purdue recruit, who has scored 1,819 points (most in SCHS history) and snared 857 rebounds in his career. Jacobi is a 6-7 forward, and Toledo-signee, who has amassed 1,617 points (second-most in SCHS history) and 798 rebounds over his four years. Together the two — commonly referred to in the same breath as "Trey and Koop" or "Koop and Trey" — have combined to help the Dragons win 94 games, four sectional titles, two regionals, two semistates and one state championship.
"I don't know what else they could give, or what more anybody from Silver Creek would want from them," Creek head coach Brandon Hoffman said. "They've won a state championship and they're playing for another one. They're the best students in the classroom. They're the best with anybody in the community. They're the best teammates. They're leaving nothing to be desired in terms of what anybody would want. There's nothing more they could give to Silver Creek basketball. There's nothing else they could do."
Be that as it may, there's still one more thing the Dragons' dynamic duo wants to do — win another state title. Kaufman-Renn and Jacobi lead second-ranked Silver Creek (24-4) into the Class 3A championship game against ninth-ranked Leo (24-4) at 5 p.m. Saturday at Bankers Life Fieldhouse.
"It would be the cherry on top (to win again)," Kaufman-Renn said, echoing a sentiment from Jacobi, earlier this week. "I hope it happens. ... It's a great story."
It's a story that began that day in the third grade at AAU practice.
"Right away I think I got put on Trey," Jacobi remembered.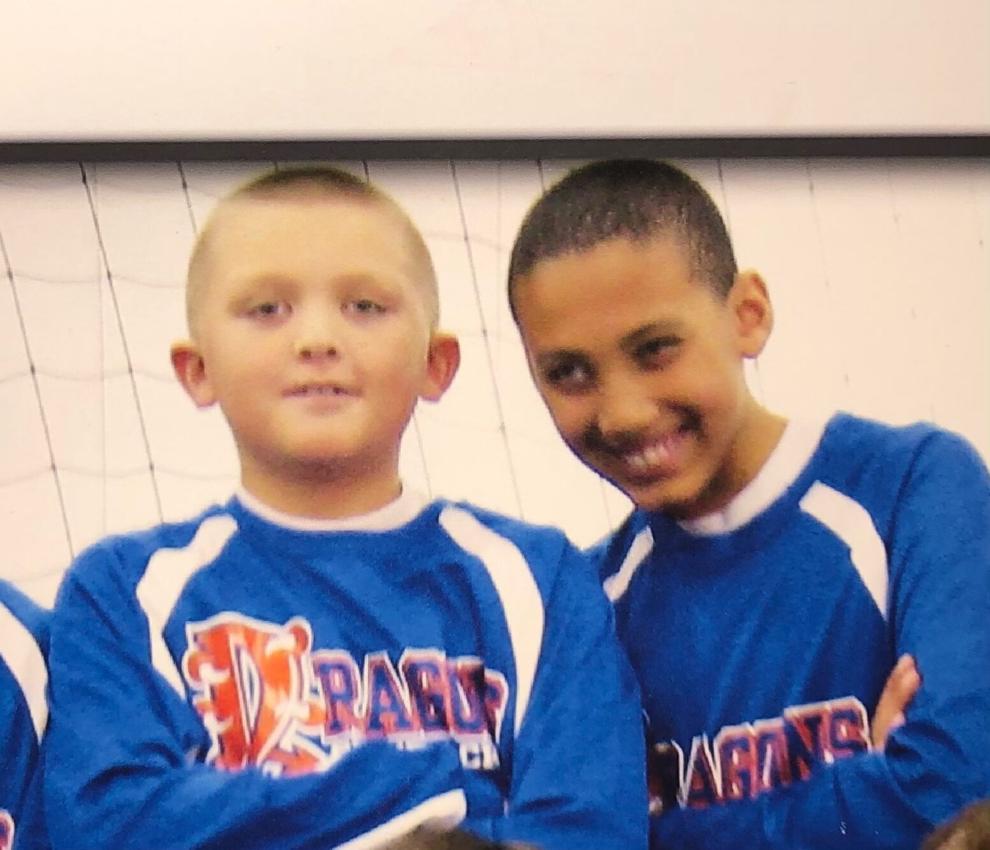 "It was (the beginning) of nine straight years being matched up one-on-one every time," Kaufman-Renn added.
It was also the beginning of a friendship and of countless competitive battles that, both say, have helped them become the players they are today.
"The way that we guard each other, and the way that we play, is kind of a reflection of 'What can he do to score on me?' and 'What can I do to score on him,'" Kaufman-Renn said. "I think in that way we kind of made each other's game.
"I remember my grandparents, we were in middle school, and they were like 'The best player ever would be if Kooper and you were put into the same body.' Because, obviously, we have some similarities, but we have a lot of differences in the way we play (too). That has helped us both."
The two were just AAU teammates until the sixth grade, when Jacobi transferred from St. Paul to Silver Creek.
"Once I got established with the basketball team it was mostly a basketball (decision), and it was closer than any other school," said Jacobi, whose parents (Jay and Nissa) are Providence graduates while his uncle (Noy Castillo) is one of the all-time leading scorers at New Albany. "It was (Silver Creek) or Providence, but Providence was farther away and I didn't really know anyone there, basketball-wise."
Kaufman-Renn, whose mother (Lara), grandparents and great grandparents played at Silver Creek, and Jacobi have been Dragons together ever since.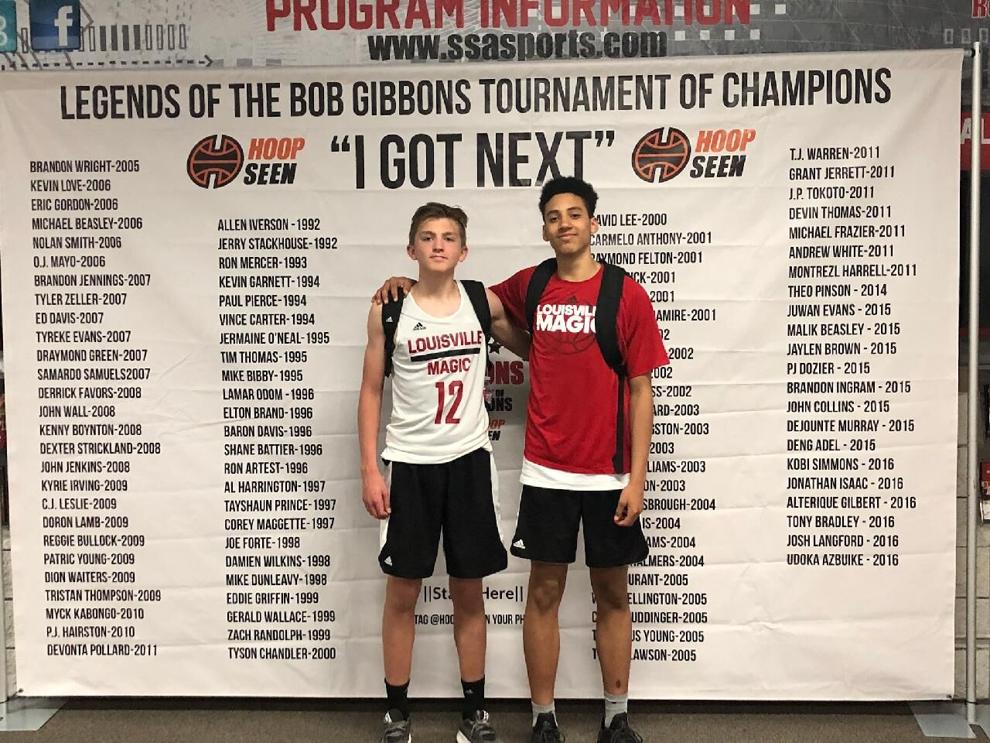 "It's been awesome," Jacobi said. "We've gone through a lot of different changes, us growing at different times and starting to add different stuff to our games. That has been the coolest part, and just working with each other. We played AAU in sixth- and seventh-grade together and then maybe a couple tournaments in eighth (grade). The best part has just been being able to see him grow, and me grow with it, and us make each other better."
"Obviously not everything is about success and not everything's about winning games, it's about the off-the-court stuff too," Kaufman-Renn said. "Whether it's me needing a ride to practice with him and his mom, or just going to games and hanging out after games and talking about life and stuff. The friendship that we've built has got us to this point and it's got us all the way up to here. Obviously I wouldn't be where I am without Koop. ... It's definitely a cool experience that we've always kind of had each other to rely on and to get better with in high school."
And get better they have. Both played on the junior varsity and varsity teams as freshmen. The then-6-4 Jacobi saw action in all 26 varsity games that season while the then-6-5 Kaufman-Renn got a later start, due to a fractured wrist, and played in 19. Both, memorably, played well — Jacobi netted 13 points and Kaufman-Renn 11 — in a 73-65 loss to Romeo Langford-led New Albany at Bankers Life Fieldhouse near midseason.
"The second half of their freshman year they were already two of the better players around, and they were unflappable," Hoffman said. "There's never a moment too big for'em, even as freshmen."
One lesson the two did learn that season was how to end the season with a loss, after Evansville Bosse beat the Dragons 81-55 in the Southridge Regional final.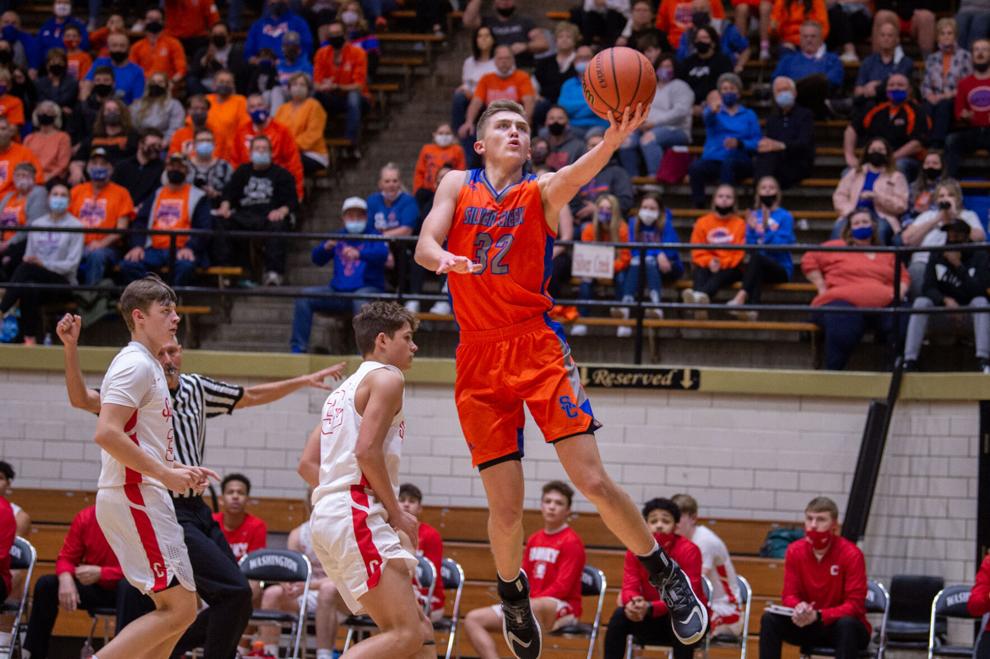 "We'd never really experienced the feeling of losing our last game," Kaufman-Renn said. "(When I was younger) I would cry after we lost games, just because it didn't happen. So I think getting that experience freshman year kind of prepared us to win."
They haven't lost a postseason game since then. In fact, since they became full-time starters as sophomores, Kaufman-Renn and Jacobi have helped Creek go 74-9 (an 89.2 winning percentage).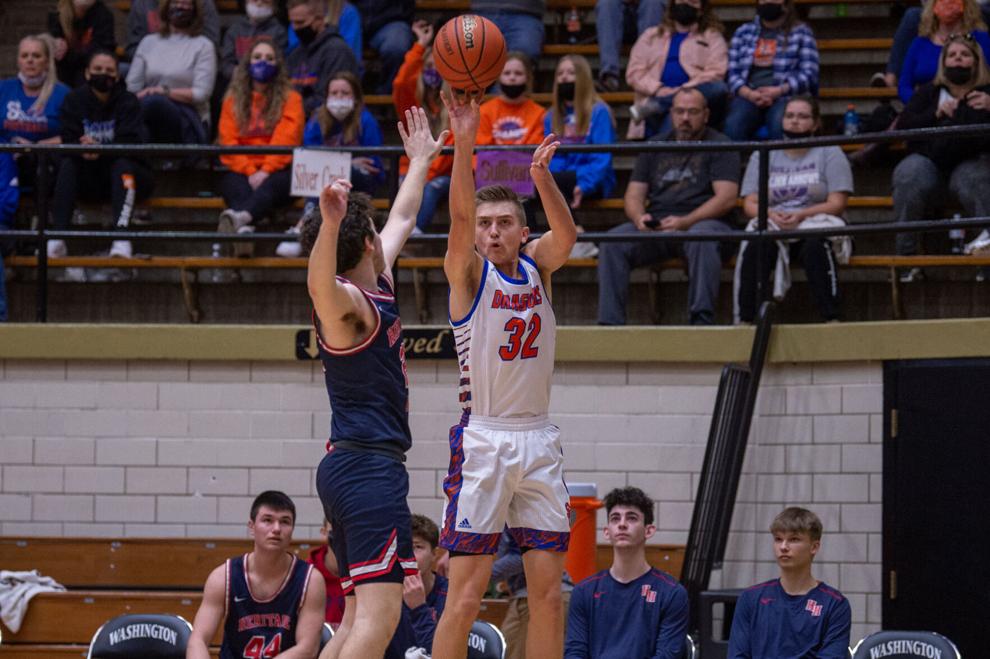 In the 2018-19 season, Kaufman-Renn averaged 14.8 points, 9.1 rebounds and 2.8 assists per game while Jacobi put up 13.9 points, 7.1 rebounds and 2.5 rebounds for the Dragons, who beat Culver Academies 52-49 in the 3A final to capture the program's first state title.
Last season, Kaufman-Renn averaged 25.8 points, 9.6 rebounds and 2.9 assists on his way to earning Indiana Gatorade Player of the Year honors. Jacobi, meanwhile, put up 17.3 points, 7.7 rebounds and 2.5 assists a game for Creek, which appeared destined for a second straight state title before the tournament was halted the day before the regional round due to the coronavirus pandemic.
This season Kaufman-Renn, who missed the first five games because of an ankle injury, is putting up 25 points, 11.9 rebounds and 3.7 assists while Jacobi is averaging 21.4 points, 11.2 rebounds and 2.5 assists. All the while they've continued to build on their career totals, and their legacies.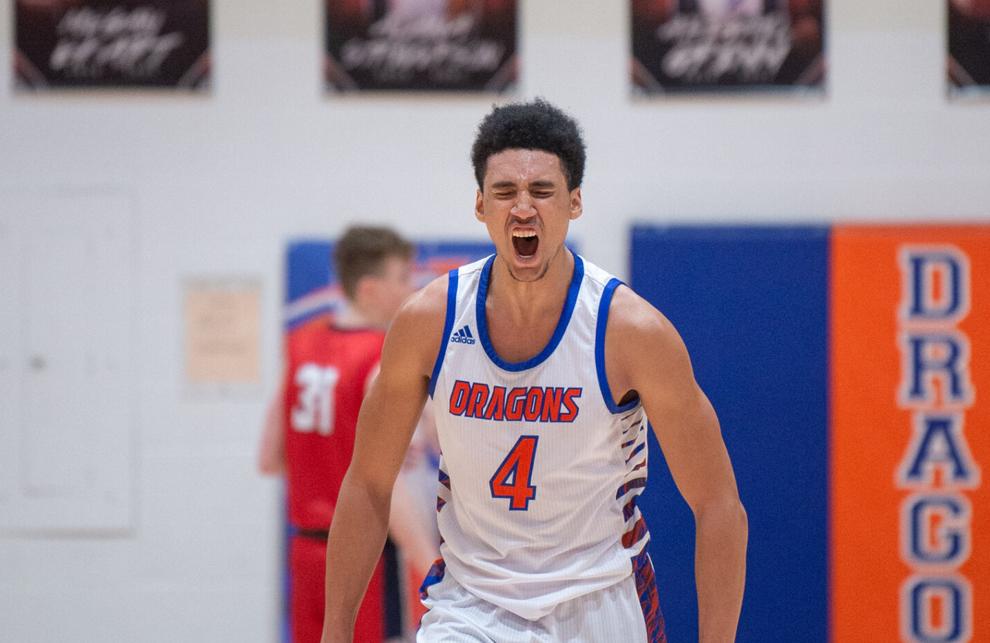 "To be able to coach even just one of the type of players those kids are, there's a small percentage of coaches in Indiana that get to do that. I've been spoiled to have two of them," Hoffman said. "You like to say, 'Maybe it'll happen again,' but I don't know with how special those kids are. They're talented, they're big, they're athletic and they're really good players, but they're also super-coachable over four years too. A lot of times you get guys that are too big-time and they don't want to be coached, or their families are a problem. No, none of that. Ever. With either of them. Not only am I spoiled with what kind of players they are, but just what kind of experiences I've had with them. I'm just super-lucky."
Like all good things, though, it must come to an end. The two will graduate in the spring, then shortly thereafter it will be on to West Lafayette for Kaufman-Renn and Toledo for Jacobi.
"It'll be different, obviously. That's nine years of knowing each other. Every time I go to the Silver Creek gym Trey's there and I'm guarding him, or playing against him. Next year will be a first, it'll take a little bit getting used to. I'm a little excited I don't have to guard him in college," Jacobi said with a laugh, as Kaufman-Renn nodded in agreement. "But I'm ready and I'm really looking forward to watching him play on TV on the big stages."
"Same," Kaufman-Renn said. "Having to guard him every day, I'm glad somebody else will have that responsibility and not me. But it is going to be weird not having him to even just hold you up after practice, and just that friendship. Obviously the friendship will continue, but not being on the same court practicing every day will be different."
But it's not over yet. The two have one game left together, and it's for a second state championship.
"That would be awesome," Jacobi said. "We've put a lot of hard work into this. We're hoping for the win and we're looking forward to playing and giving it all that we can for Silver Creek. And for each other."