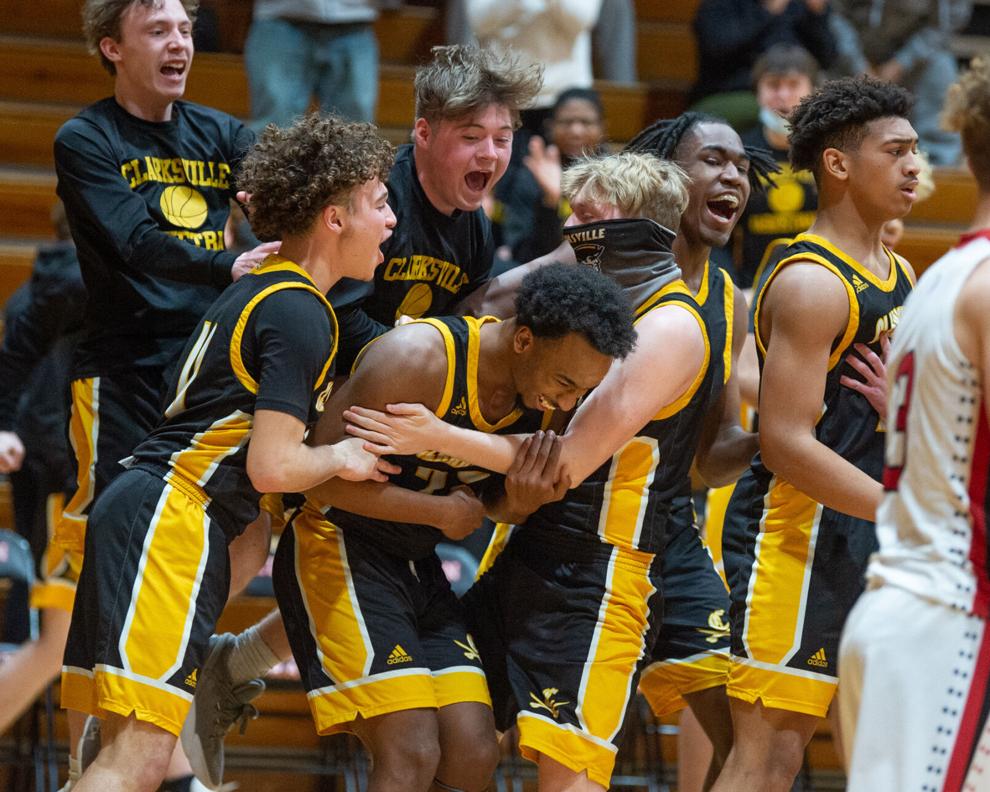 BORDEN — On the last play of the game, Clarksville's Dakota Capps drove to the free throw line and found Robert Lamar open under the basket for a buzzer-beating layup to lift the Generals to a dramatic 53-51 win at Borden on Friday night.
"We had a gameplan, rallied around each other and came out (on top)," Clarksville coach Brian McEwen said. "That's huge for us. We had contributions from a lot of different people.
"I'm just proud of them. It's a great team win for that group."
McEwen said he challenged Capps in the second half and the junior guard stepped up and answered the challenge.
"From that point on, he was pretty solid," McEwen said.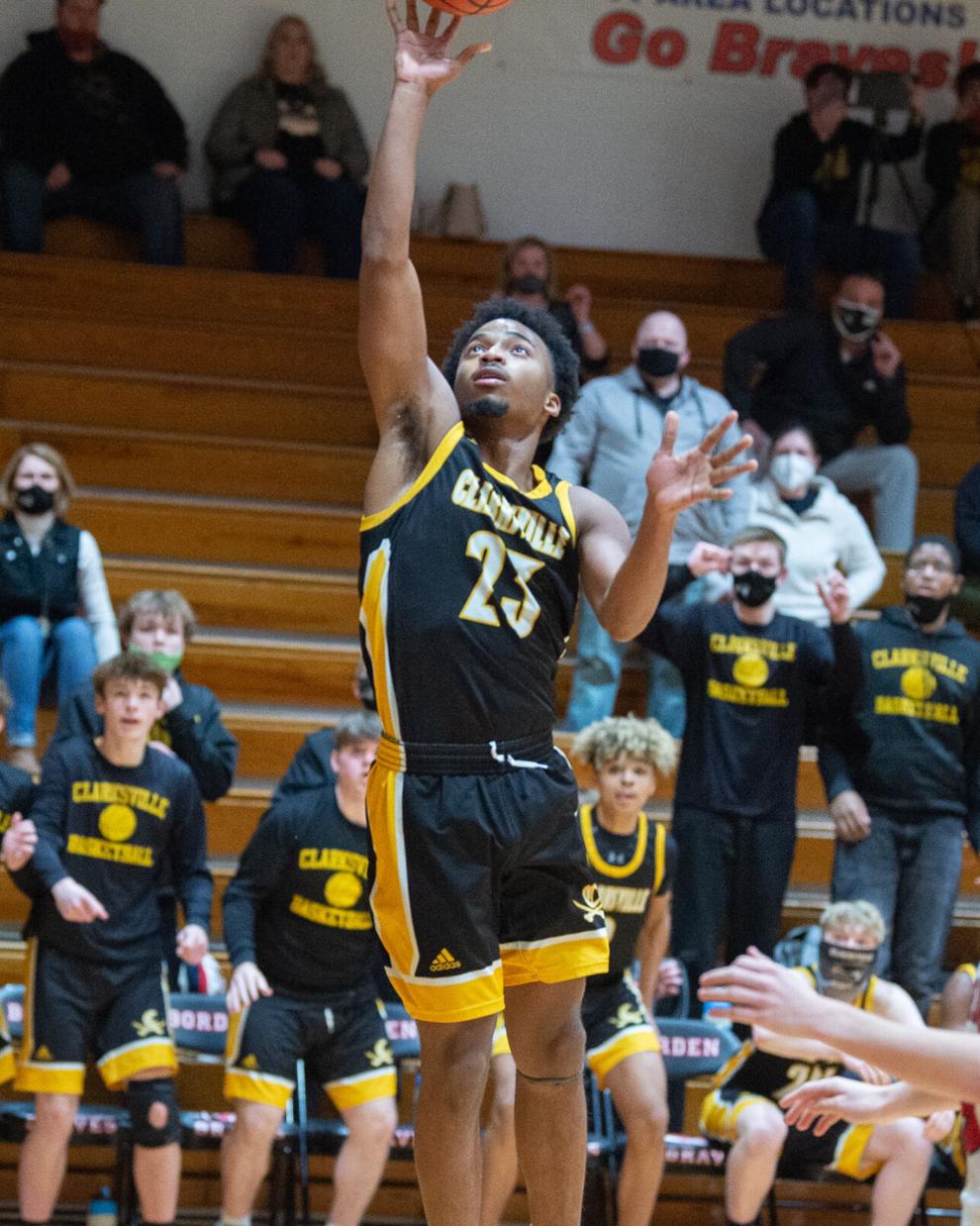 Capps, who drove to the basket for much of the fourth quarter, described the last play.
"I saw they were going to double-team me and I saw my teammate open on the block," said Capps, who tallied a team-high 17 points. "I just threw it to him. We have a connection. I give him a look before I pass it to him."
Clarksville (9-9) found itself down 46-38 after Borden's Mason Jones drilled a 3-pointer with 1 minute, 17 seconds left in the third quarter.
The Generals, though, cut it to 46-43 on a layup by Lamar — his only other points of the game before the game-winner — and a 3-pointer by Jaren Starks at the buzzer.
In the fourth quarter, both teams left points at the free throw line, where Borden (10-10) hit just 1 of 3 and Clarksville managed to convert only 2 of 6.
The Generals finally surged ahead 49-48 with 1:06 left on a driving layup by Capps. After Borden's Sterling Mikel hit a 6-footer with 42 seconds left, Capps again drove to the basket and scored.
Mikel, who paced the Braves with 20 points, hit 1 of 2 free throws with 12 seconds left to tie the game before the late heroics of Capps and Lamar.
"We've got to figure out how to win close ball games," Borden coach Doc Nash said. "If you look at our 10 losses, we've been in every single game at the end but we can't make a play to win it.
"Clarksville made a play tonight. They made three or four big-time plays. We made two or three big-time plays, it just wasn't enough."
Borden hit just 4 of 12 free throws in the loss.
"You could drop-kick that many in," Nash said. "I could go out there blindfolded and make 4 out of 12. It's frustrating because these kids should be winning and we don't know how to win."
Senior guard Connor Page, who hit four 3-pointers in the first half, added 14 points for the Generals, who host Perry Central at 7:30 p.m. tonight for their Senior Night.
Borden, meanwhile, hosts Anderson Prep Academy at 4:30 p.m. this afternoon.
.
CLARKSVILLE 53, BORDEN 51
Clarksville  17  15  11  10 — 53
Borden       17  15  14    5 — 51
    Clarksville (9-9): Connor Page 14, Jaren Starks 7, Dakota Capps 17, Marquis Forward 11, Robert Lamar 4.
    Borden (10-10): Mason Carter 2, Sterling Mikel 20, Kasym Nash 3, Brennan Eurton 8, Mason Jones 7, Ethan Eurton 2, Cruz Martin 9.
    3-point field goals: Clarksville 5 (Page 4, Starks); Borden 2 (Nash, Jones).