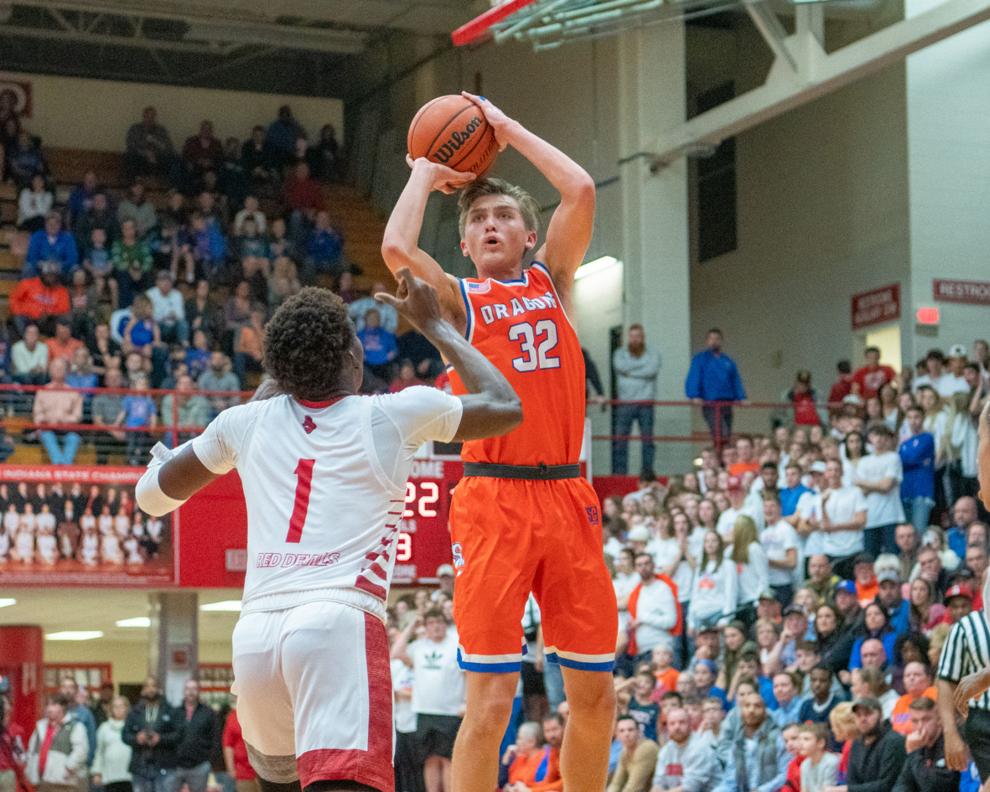 SELLERSBURG — Kooper Jacobi got off to a hot start this season.
The 6-foot-6 Silver Creek junior forward, one of two returning starters for last season's Class 3A state champion, averaged 18.6 points and shot 58.5 percent in the first seven games of the 2019-20 campaign.
But then, at the Hall of Fame Classic in late December, Jacobi went cold. He tallied just 10 total points, on 3-for-15 shooting (20 percent), in Creek's two games at New Castle.
How did Jacobi respond to his struggles?
"He didn't whine or pout. He didn't blame his coaches. He didn't cause a chemistry problem. He did what every coach would dream a player to do — he asked to get in the gym every day and he asked to watch film," Dragons coach Brandon Hoffman recalled. "It's funny how basketball rewards those kind of players. It's no secret he's the player he is because he's a very mature, hard-working kid."
Jacobi has rebounded — and in a big way — for the Class 3A No. 1 Dragons (13-1), who host New Albany (8-5) at 7:30 p.m. tonight. Over the past five games, he's scoring 21.8 points while shooting 69 percent (40 for 58) from the field.
"He's playing really well," Hoffman said.
After averaging 13.9 points and 7.1 rebounds a game as a sophomore in helping Creek to its first-ever state title, Jacobi picked up where he left off to start the season. He tallied 26 points against Charlestown in the second game before erupting for a career-high 36 (on 14 for 18 shooting) in a 78-74 win over Fort Wayne Blackhawk Christian at Southport in mid-December.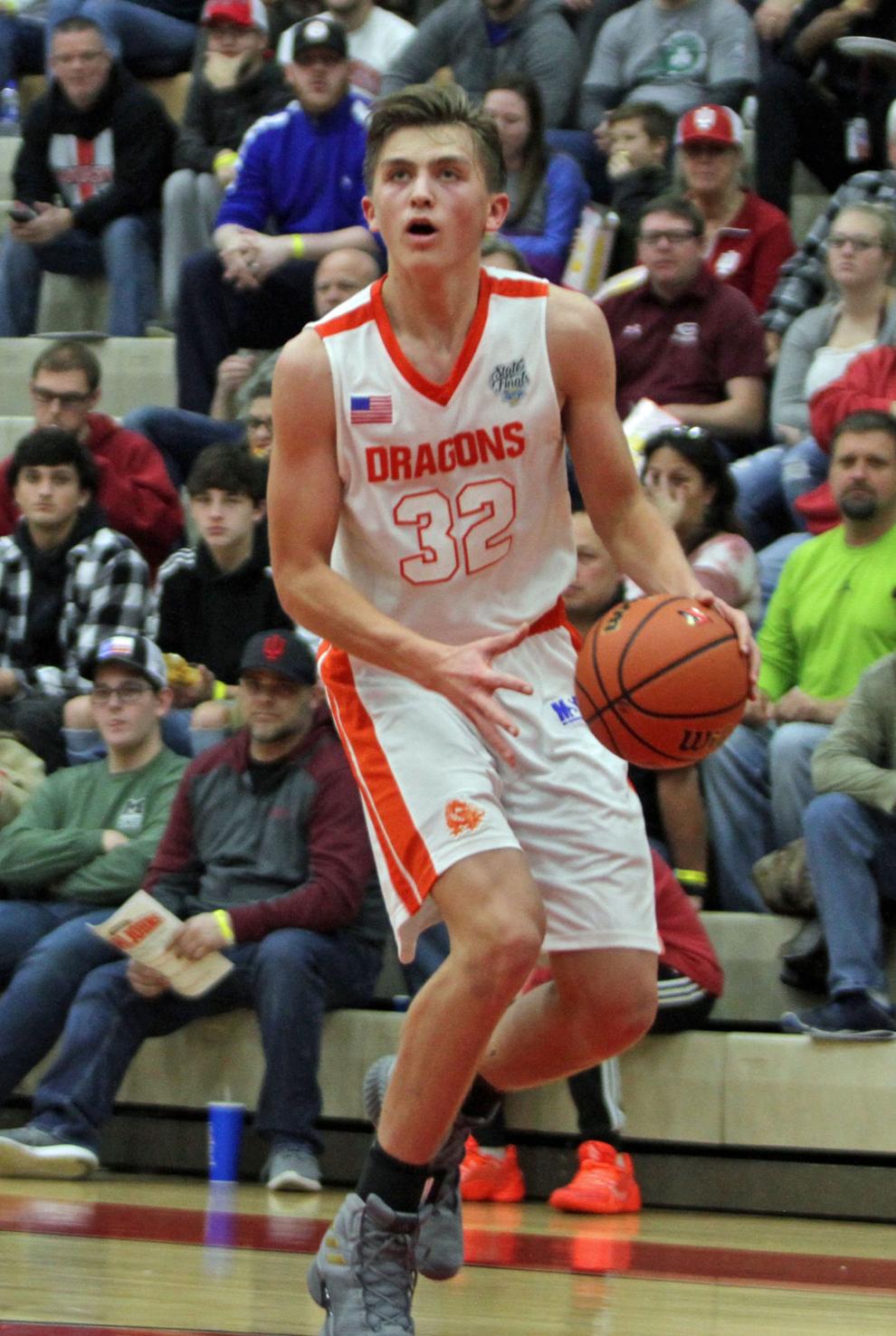 However the year ended on a sour note for the player who already has several Division I scholarship offers. On Dec. 28, Jacobi scored just six points, on 1 of 5 shooting, in the Dragons' 82-78 overtime victory over Heritage Hills in the Hall of Fame semifinals. Then, in that night's championship game, Jacobi scored a season-low four points, on 2 for 10 shooting, in the 63-31 loss to 4A No. 3 Lawrence Central.
However since then it's been a new year, and a new Jacobi.
"In the Hall of Fame I was playing against really athletic teams that were scouting me the first five games. So a couple things I was trying to do, and I used to, they were ready for," said Jacobi, who's averaging 17.1 points, 7.1 rebounds and 2.6 assists per game. "So coming back the next four or five games just trying different stuff was the biggest thing. I just hopefully get to make it work and not try the same stuff every time. I think variety really helps end slumps."
The proof is in the scorebook.
Jacobi totaled 20 points in the Dragons' 107-48 Jan. 3 win over Charlestown in the Silver Creek Holiday Tournament semifinals. The next night he had 18 in the 78-43 victory over Providence in the tourney final.  
He tallied 20 in a 107-48 win over Charlestown in the Silver Creek Holiday Tournament semifinals Jan. 3, then had 18 the next night in the 78-43 win over Providence on Jan. 4 before following that up with 16 against Eastern on Jan. 10.
He scored 16 more at Eastern on Jan. 10 before putting together a pair of big games last weekend. First, Jacobi tallied 27 in the 81-57 home victory over Mid-Southern Conference rival Brownstown Central. Then Saturday night he scored 28 in the 70-62 road win at Bloomington North.
"He's scoring well from the outside, mid-range and inside. He's scoring from all the different levels," Hoffman said. "That's probably the thing I'm most pleased with, is he's a matchup nightmare."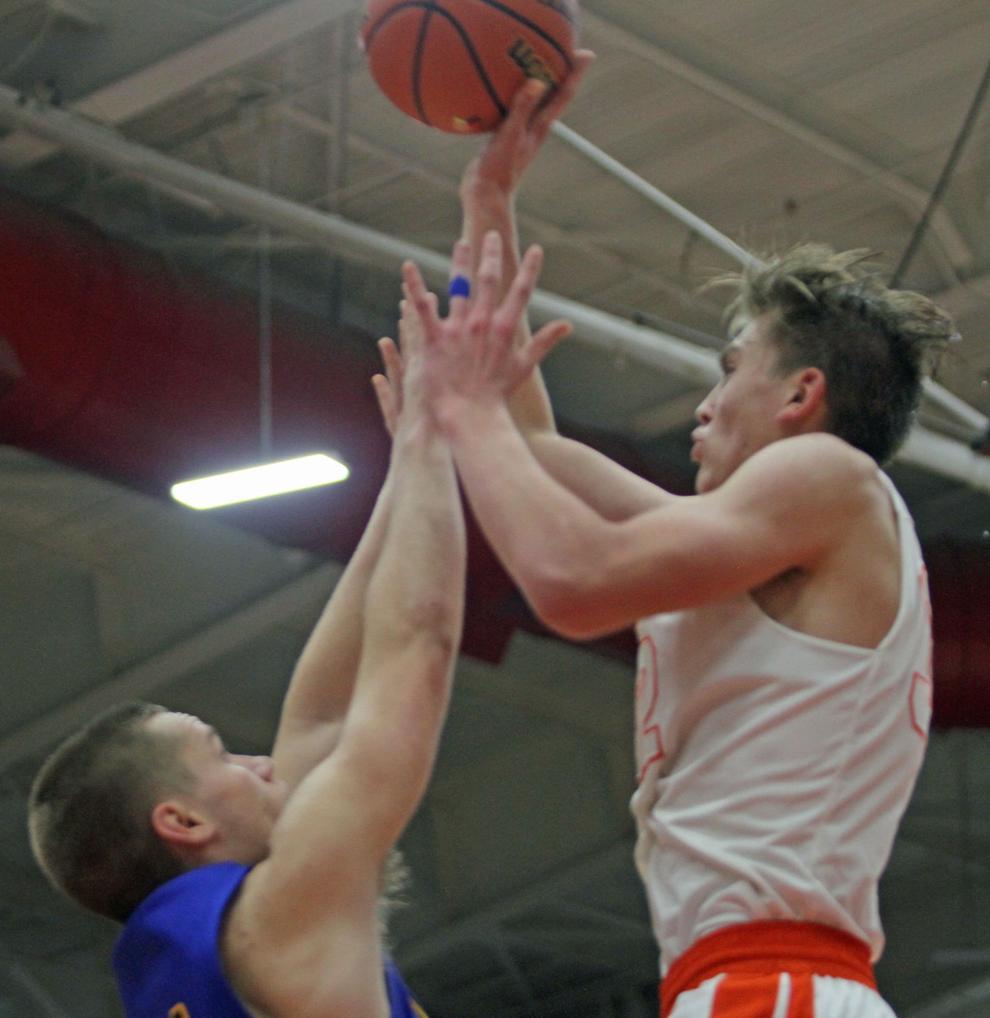 Jacobi will try to keep it rolling tonight against the Bulldogs in a game that has an extra special meaning to him since his uncle, Noy Castillo, is one of New Albany's all-time leading scorers.
"I think it's cool playing against a school my uncle played for," Jacobi said. "I think he's excited every time we play'em. It's a fun game to play in."
It has been so far for Jacobi. His freshman year he had a breakout performance, scoring 13 points in the Dragons' 73-65 loss to Romeo Langford and the Bulldogs at Bankers Life Fieldhouse. Then last season he scored 16 points to help Creek to a 51-44 triumph — its first-ever win in the Doghouse. Tonight, the Dragons will try for their first home victory over New Albany since a 67-59 win on Jan. 23, 1998.
"I think it's really important to really test us to see if we can keep the good play up," Jacobi said. "It's going to be a really big challenge and probably one of the best teams we'll play this year."