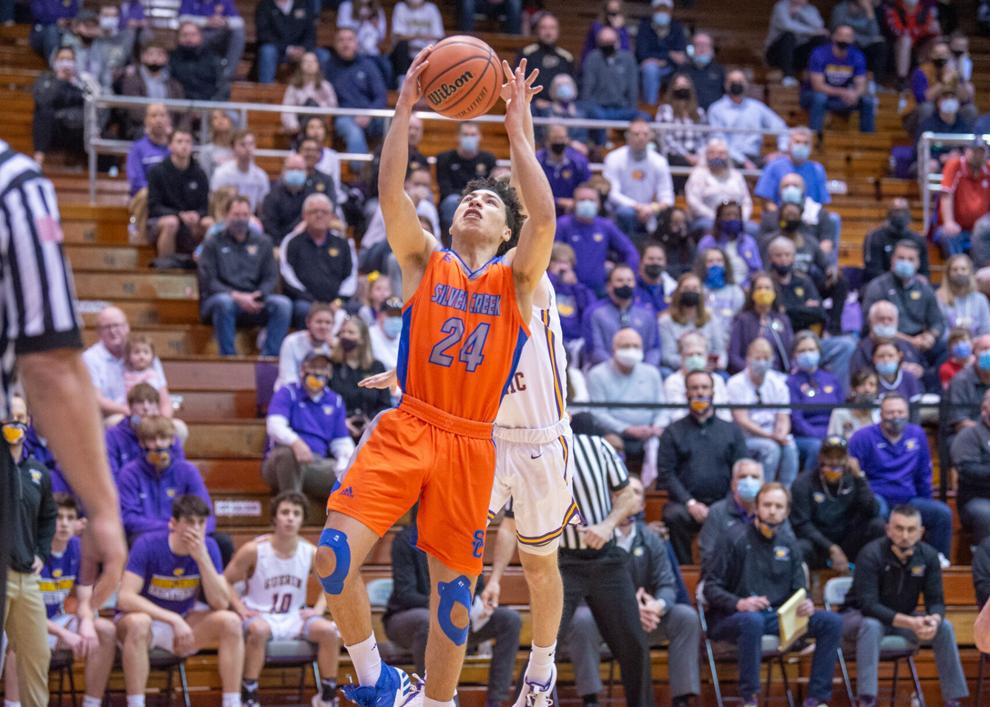 SELLERSBURG — For Silver Creek junior point guard Branden Northern, this season has been one filled with peaks and valleys.
Saturday, he hopes to end the season on the mountaintop. At 5 p.m. that afternoon Northern and the second-ranked Dragons (24-4) will face No. 9 Leo (24-4) in the IHSAA Class 3A state championship game at Bankers Life Fieldhouse. 
Silver Creek will be trying for its second straight state title, while Northern will try to remain unbeaten in the postseason for his high school career. 
Two years ago, as a freshman, Northern played nine minutes off the bench in the Dragons' 52-49 victory over Culver Academies in the 3A final. Last season, taking over as the full-time point guard, he averaged 14 points and 6.1 assists per game while helping Creek to a No. 1 ranking and a 25-2 record before the state tournament was postponed, and eventually canceled, after the team won its third straight sectional title.   
This season the 6-foot Northern is averaging 15.3 points, 6.9 assists and 3.1 rebounds per game while running the show for the Dragons. 
"Branden's arguably the most important player on our team, because the point guard is the most important position," Silver Creek coach Brandon Hoffman said, "and because the ball is in his hands so much. ... The past two years — especially this year — he's done it with flying colors." 
This season, however, hasn't been without its ups and downs for Northern and the Dragons.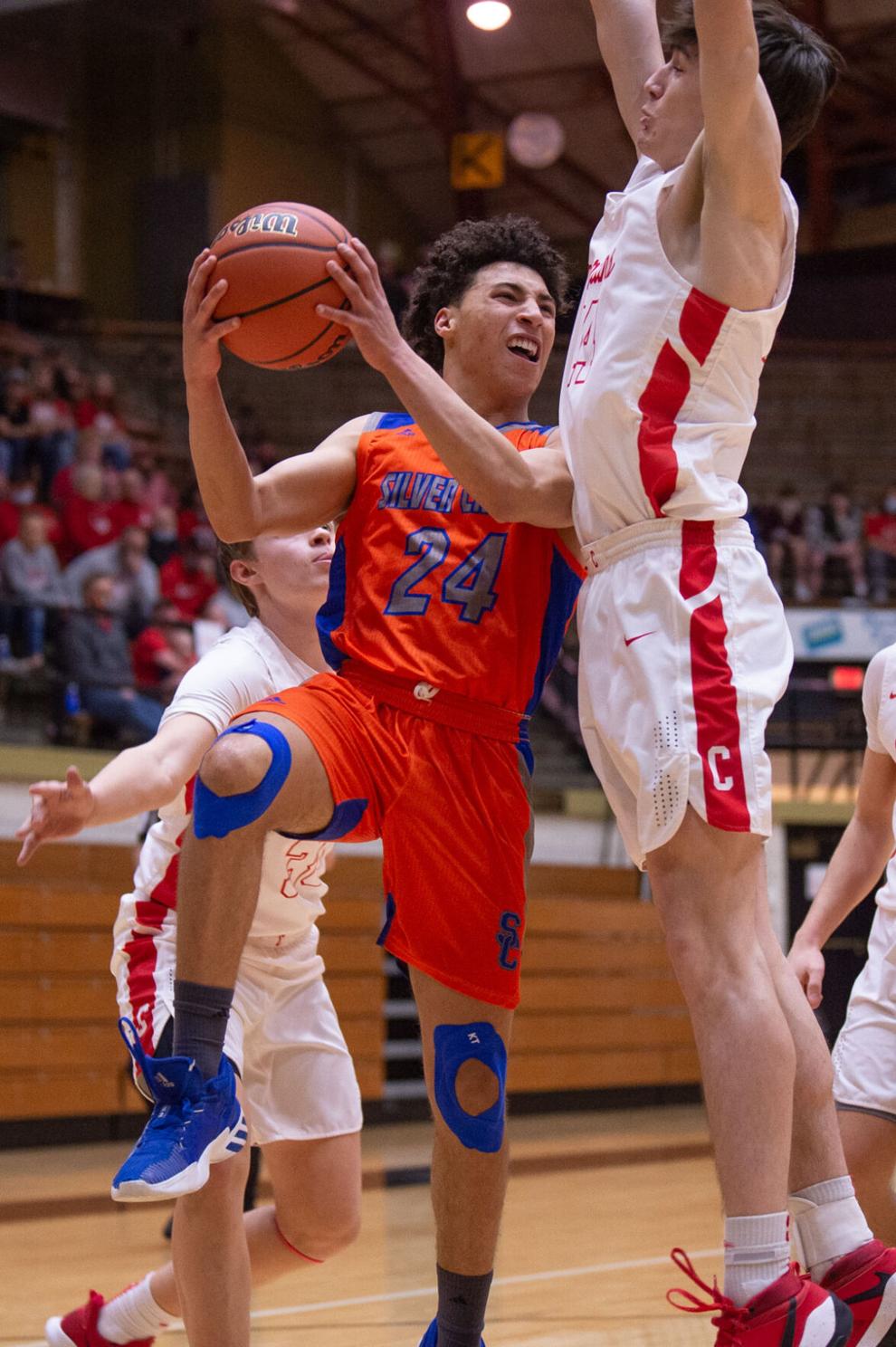 With senior standout Trey Kaufman-Renn sidelined for the first five games of the season by an ankle injury, Northern picked up some of the big man's scoring load. He averaged 23.3 points in Creek's first six contests and scored a career-high 32 in its 94-84 double-overtime loss to 2A No. 1 Fort Wayne Blackhawk Christian, which will also be playing for a state title Saturday. 
Then, in December, he was quarantined for two weeks after contracting COVID-19. 
"I hadn't been feeling too well. I lit a candle in my room and I couldn't smell it," recalled Northern, who missed the Dragons winning the annual Silver Creek Holiday Tournament during his absence. "So I went in and got tested and ended up being positive."
He returned to the lineup for victories over Bedford North Lawrence, Eastern, Brownstown Central and Bloomington North before suffering a hand injury in practice on Jan. 21. 
"It was a freak thing," Hoffman remembered. "It was a 2-on-1 break (drill). He dished it off to Koop(er Jacobi) under the basket. Koop went up and shot a layup and on his way down, he hit Branden."
The next night, without knowing the severity of his injury, Northern only had five points, although he did dish out 10 assists, in an 81-72 loss at New Albany. 
"I didn't want to go to the doctor before the game because I wanted to play," he said. "I didn't play well at all because I really couldn't do much with my hand."
Once he did visit a doctor, Northern discovered he had fractured the ring finger on his shooting hand. He missed the next three games, including Creek's 42-41 loss to Bloomington South, due to the injury. 
Since his return, in Feb. 9's 68-59 win at Floyd Central, the Dragons' haven't lost a game. In that time he's averaged 12.4 points and 6.4 assists per game.
"When you think of Branden, you think of a competitor and just a guy who loves to hoop and loves to play basketball," Hoffman said of Northern, who earlier this season became the program's all-time assists leader. "There's not a moment in the game that Branden doesn't love to compete." 
That's been especially evident late in the season as Northern has battled through an issue that causes fluid to build up on his knee. He had it drained prior to Silver Creek's 54-46 victory over Guerin Catholic in the semistate. 
So, the two weeks in between the semistate and the state final — due to the men's NCAA Tournament playing games at Bankers Life — has been a blessing of sorts to Northern, giving his knee more time to heal. 
"It's been a crazy season," he said. "We've all worked through it. And, we're just playing together."
Along the way, Northern has received advice from his father, Bryant, a former standout at Jeffersonville who played at the University of Louisville. The elder Northern helped the Red Devils reach the 4A semistate championship game in 2000. 
"He tells me to keep focused on what's happening right now," Northern said of his father.
Northern's future, though, looks bright. He wants to play college basketball and has already received an offer from Alabama A&M, an NCAA Division I school that plays in the Southwestern Athletic Conference. Hoffman expects Northern will play at the college level. 
"There's no doubt in my mind," the coach said.
Northern was recently named to the Indiana Basketball Coaches Association's Underclass "Supreme 15," which is comprised of the top underclassmen in the state. 
"There are some really, really good players on that list, and Branden belongs there," Hoffman said.
Then Monday, Northern was named to the Indiana Junior All-Star team. 
For now, though, his main focus is Saturday and bringing another state title back to Silver Creek. 
"At the end of the day, it's just a basketball game," Northern said, putting it into perspective. "We've played our whole lives for something like this."