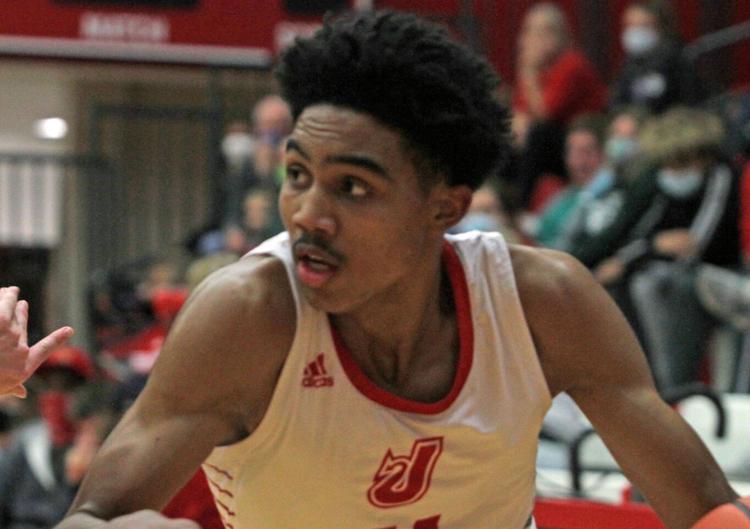 JEFFERSONVILLE — Brandon Rayzer-Moore may be new to the game, but he isn't new to the New Albany-Jeffersonville rivalry. 
Even though the Red Devils junior guard spent his first two years of high school across the river at Jeffersontown (Ky.), he understands the magnitude of one of the oldest series in the state after attending seventh and eighth grades at Parkview Middle School. 
"I just know Jeff-New Albany's really big," he said. "It's the biggest game that we have."  
The 6-foot-5 guard has been a big addition for the Red Devils (2-2, 0-0), who host the Bulldogs (5-3, 2-0) at 7:30 p.m tonight in a huge Hoosier Hills Conference contest. Rayzer-Moore and classmate Will Lovings-Watts have been an extremely potent 1-2 punch for Jeffersonville in its first four games. While Lovings-Watts has averaged 25.5 points, Rayzer-Moore is right behind him at 24.8. 
After growing up in Louisville, Rayzer-Moore moved over to the sunnyside of the Ohio River when he was in junior high. He attended Parkview, along with current backcourt mate Kobe Stoudemire, while Lovings-Watts wasn't far away at River Valley.
However when high school rolled around, Rayzer-Moore decided to attend Jeffersontown over Jeffersonville. 
He starred for the Chargers. As a freshman, Rayzer-Moore averaged 12.4 points per game while making a team-best 62 3-pointers and shooting a team-high 78.4 percent from the free throw line. As a sophomore, he averaged 13.7 points and five rebounds a game while making a team-best 51 3's. In the offseason, though, Rayzer-Moore transferred to Jeff. 
"It was harder for me transportation-wise anyways to go (to Jeffersontown)," he said. 
His transition to Southern Indiana basketball has been fairly smooth.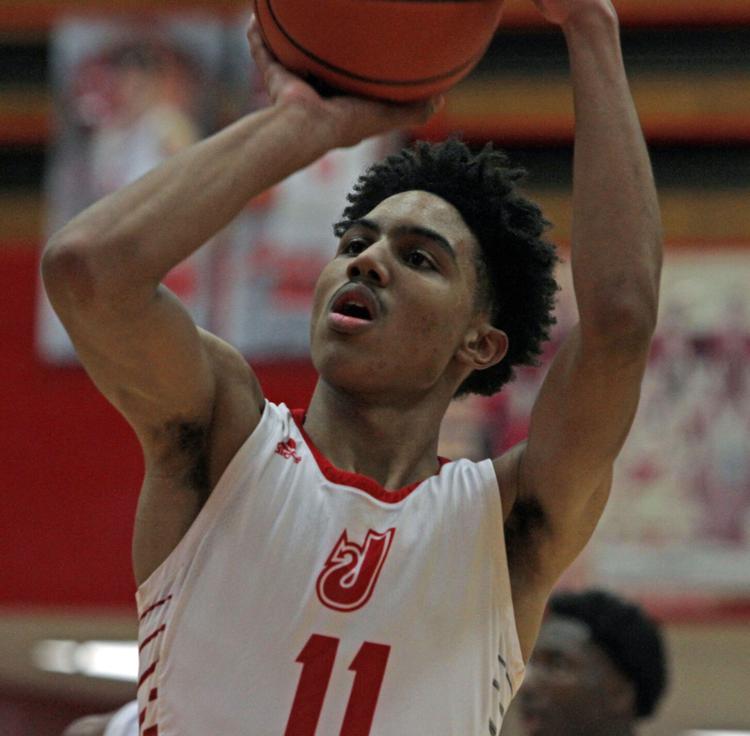 "I feel like in Louisville teams are faster, but here they're way taller and bigger and better shooting teams. They're more fundamentals here (too)," he said. 
His familiarity with his teammates hasn't hurt. 
"He knows all the guys and he's got a younger brother who was in our middle school program last year and is now a freshman. He's been around these guys growing up his whole life," first-year Jeffersonvillle coach Andrew Grantz said. "He's fit right in. The one thing I'll say about this group is they're a tight-knit group. Off the court the camaraderie is really, really good with'em, and he's gelled right into that." 
It's shown on the court. 
Rayzer-Moore tallied 21 points in his debut with the Devils in their 77-67 loss at Silver Creek on Dec. 18. Four days later he followed that up with a 34-point outburst in Jeff's 72-51 win at Indianapolis Washington. 
"Everything felt good just coming off my hand," said Rayzer-Moore, who scored 26 in the Red Devils' 71-67 loss at Evansville Bosse a week later before netting 18 in Tuesday night's victory over visiting Evansville North. 
"He makes some big shots when we need'em and he's able to stretch the floor," Grantz said following the victory over the Huskies. "Like when they went zone tonight he adds that element to us to really knock down some outside shots. We have other guys that can do it too, but his range is phenomenal.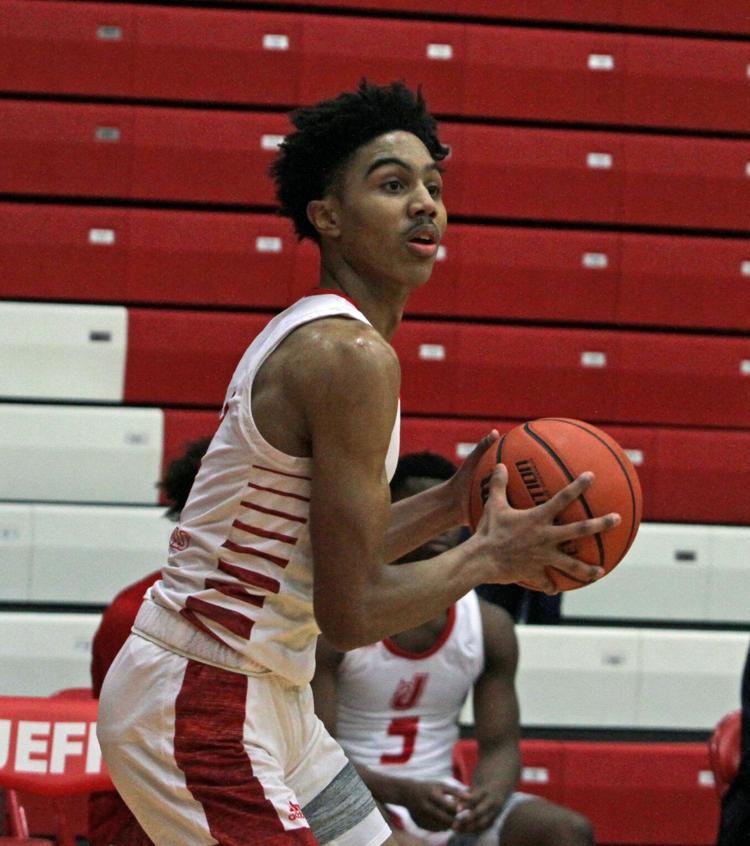 "The other thing he does such a good job of, that goes overlooked, is his deflections. He's active defensively, gets a lot of deflections and he's a good passer of the basketball too, so it's really been fun to coach him. He's added so much length and athleticism to us defensively as well." 
Added Rayzer-Moore: "My role is to rebound, because we're more of a smaller team, shoot when I'm open and create for other players on the team." 
Tonight Rayzer-Moore and the Red Devils will try for their fourth consecutive win over the Bulldogs, who lead the all-time series 83-79 (the two have split the last 54 meetings over the last 35 years). 
"We have told our guys that we won't win or lose that game Friday night, we'll win or lose it Wednesday and Thursday in practice," Grantz said Tuesday. "I know (New Albany) coach (Jim) Shannon will have some tricks up his sleeve having a week and a half off to prepare for us, and we've got two (days) for him. But at the end of the day, we want to obviously win every single game that we play, but for us right now too we still have a lot of learning and growing together as a team, as a young group (to do) only four games in. So we're going to continue to work and push and get better every day in practice."
And while this game will look very different attendance-wise — only household family members of players, coaches and cheerleaders will be allowed inside Johnson Arena in the wake of Clark County reaching red status due to the spread of COVID-19 — it doesn't diminish the rivalry, or Rayzer-Moore's anticipation of it. 
"It's always a big game and you've always got to show up for big games, so I'm ready," he said.