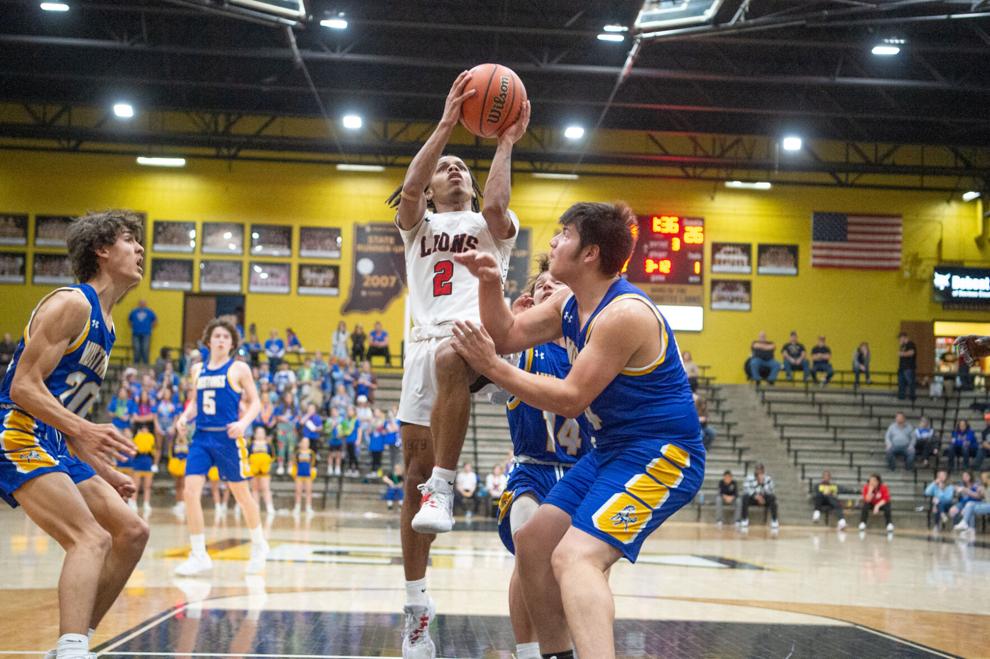 SELLERSBURG — If you have the nickname "L.A." on the basketball court, you probably got it by having some flair, or maybe even a Hollywood style, to your game.
However that couldn't be farther from the truth for Rock Creek Academy 5-foot-8 senior point guard Ladarius "L.A." Wallace.
"Coach (Chris) Brown actually made that nickname up," the four-year starter said with a grin earlier this week. "He started calling me that my freshman year and it just stuck. There's really no meaning behind it. I'm not focused on style points, I just try to work hard and try to do the right thing. That's important to me."
Wallace's backcourt mate Keajuan Beco agrees.
"L.A. pushes everybody to be as dedicated as he is," the senior said. "He works hard and wants everyone else to do the same. He's serious on the court but off the court, he's way more laid back and chill and a little goofy sometimes. He's a pretty calm and quiet guy."
As the Lions (11-14) prepare to play Jac-Cen-Del (18-9) at noon Saturday in the Class A Washington Semistate semifinals, senior Jaleb Treat said the quiet self-assurance Wallace brings to the court speaks louder than words.
"His confidence definitely rubs off on everyone," Treat said of the team captain. "He can go get a bucket almost anytime, but can also get us the ball in a good position to score. We have confidence in him that he's going to make the best decision for the team."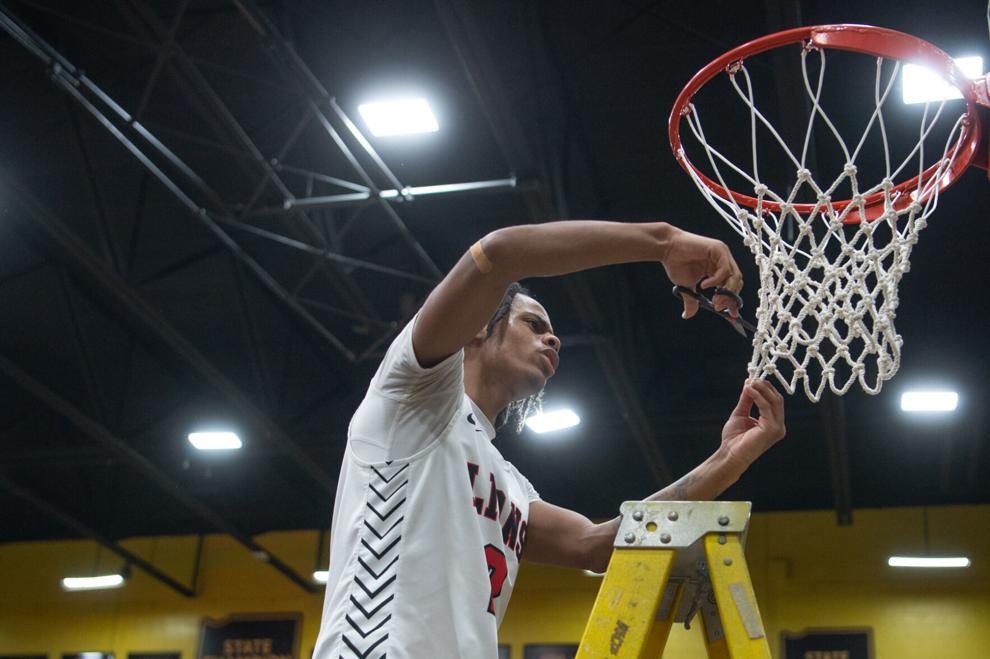 Unlike most kids from Indiana, Wallace wasn't born with a basketball in his hands. In fact, he didn't start playing the sport until the fifth grade.
"I'd never touched a basketball before then," he said. "So at first I was just trying to understand the game and I actually did pretty well that first year. I ran track in elementary school and then my brother and dad got me into basketball."
Three years after first playing organized basketball, Wallace knew roundball was going to be his passion.
"It was eighth grade when I really fell in love with basketball and decided this is what I want to focus on," he said. "I stopped running track and just really dedicated myself to basketball."
Rock Creek head coach Chris Brown has seen many players in his 27 years on the sidelines, but he said he could tell right away that Wallace was going to lead his team to something special one day.
"When I first met him and saw him at school those first few weeks of his freshman year you could tell he was cut from a different mold, the way he was already helping people and lifting people up," the Lions' bench boss said.
That's one of the reasons why Wallace has been a varsity starter since Day One.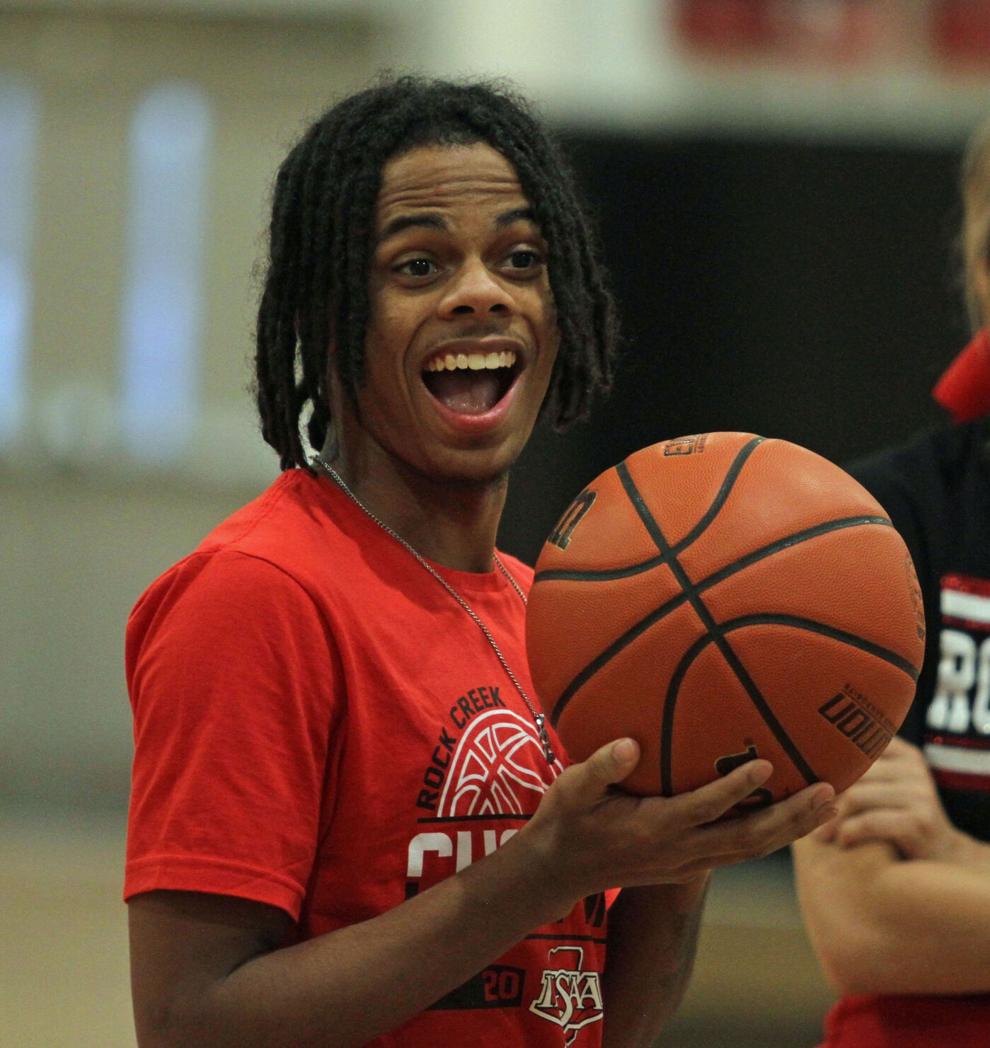 "He broke Will (Brown)'s freshman scoring record," the coach said. "After that season, you saw how high his basketball IQ was and his desire to work hard and get better everyday. He did all the little things that catch your eye as a coach."
In typical "L.A." fashion, he looked back on his rookie year at Rock Creek and saw both sides of the coin.
"I kind of got thrown to the wolves my freshman year, but that has definitely paid off for me," said Wallace, who has scored 972 points in his career and is also among the program's all-time assist leaders. "My favorite memory is getting the first basket in our new gym against Jennings County my freshman year. That's something I'll always remember. Of course, winning sectional and our school's first-ever regional is pretty special also."
On top of Rock Creek's recent tournament success, Wallace realized another dream this week when he committed to play college basketball for Manchester University.
"I'm so blessed to have the chance to play at the next level," said Wallace, who proudly carries a 3.7 GPA. "I've always had a good supporting cast when it comes to trainers, coaches and teammates. I think I'm going to study physical therapy and exercise science. I want to go as far as I can in basketball and get a good education."
Long-time teammate Marial Diper vividly remembers the first time he met Wallace.
"He was the first guy I met here my freshman year. He helped to show me around school," the senior center said. "He's just like that. He wants to help people. He's like a brother and that's what broth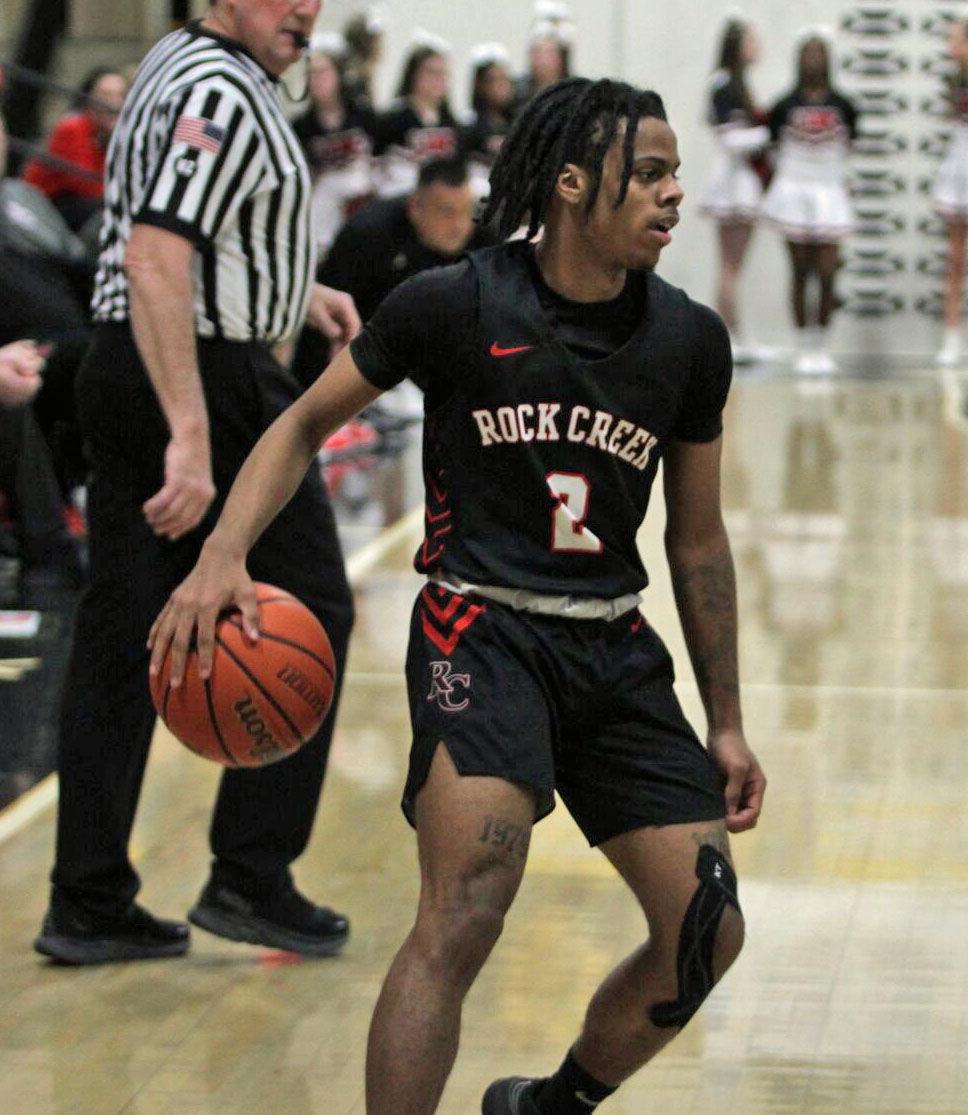 ers do for each other. L.A.'s always a leader wherever he goes. That's his mold."
In his spare time, Wallace works at a local fast-food restaurant and enjoys a variety of music genres.
"If I'm not working there I'm usually studying or just chilling," he said. "I'm not really a gamer. I like a lot of different music like hip-hop, jazz, R&B and country."
In an era in which many teenagers lack self-confidence, Wallace exudes conviction on the court. Diper said L.A.'s quiet but focused demeanor sets the tone for the Lions.
"The point guard is in charge of the team on the court and we're confident when he has the ball in his hands," the 7-footer said. "L.A. doesn't care if he's scoring or passing, he just wants to win. He knows that our strength is inside and he also knows we'll kick it out if we're double-teamed. Everyone is on the same page now and we just want to win."
Wallace said he feels like he's always had a knack to step up and lead, but also credits his trainer, Myles Harvey, Brown and family for fostering his leadership attributes.
"I take the game seriously and if you're going to be on this court you're going to take it seriously," he said. "My favorite saying is 'Let's lock in.' I just want us all to stay focused and listen to coach so we can get better and accomplish our goals. Our team can do great things and we still have some work to do."
Like many on the Rock Creek roster, Wallace said his team's success in March is even sweeter after the tumultuous start to the season.
"I think this shows that we have a lot of faith and that we didn't give up on our season," he said of the squad's 2-11 start. "Coach Brown always asks us what we want our legacy to be here. I want to leave an impact on the younger guys here just by the way I carry myself, not getting in trouble, making sure I'm on top of my grades and basically just maintaining a good mindset in whatever you do. I hope people remember me as a good guy that just wants to help others."