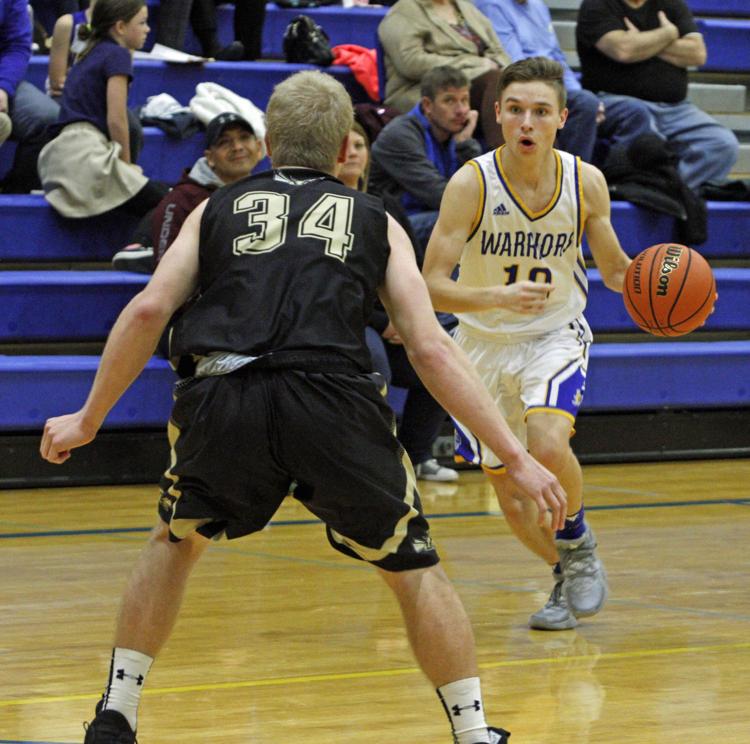 NEW ALBANY — The Indiana High School Athletic Association pairings show is less than two weeks away, and Christian Academy has geared the current week's slate as if March Madness was already here.
Tuesday night, CAI began the first of a three-game homestand, with each fixture packed into a five-day stretch.
Hosting Henryville, the Warriors came out clicking on the offensive end. Each crisp pass was met with a made field goal on all but one shot attempt in the opening eight minutes. The one miss was on an alley-oop try from T.J. Proctor to Bailey Conrad in the closing seconds.
Prior to that, the Warriors scorched the scoreboard, making seven straight to build an 18-11 lead. Henryville would make small runs here and there, but CAI pulled away for a 66-50 victory.
"It's an unusual week where we have three home games, so we are treating it like a sectional," said Warriors coach Steve Kerberg, whose team will host Trinity Lutheran on Thursday night and Oldenburg Academy on Saturday afternoon. "In one regard, we advance to the next round, but we have some things to work on. … These quick turnarounds make the scouting reports really valuable. We won't have a lot of court time. I want to see if we can pay attention to the details."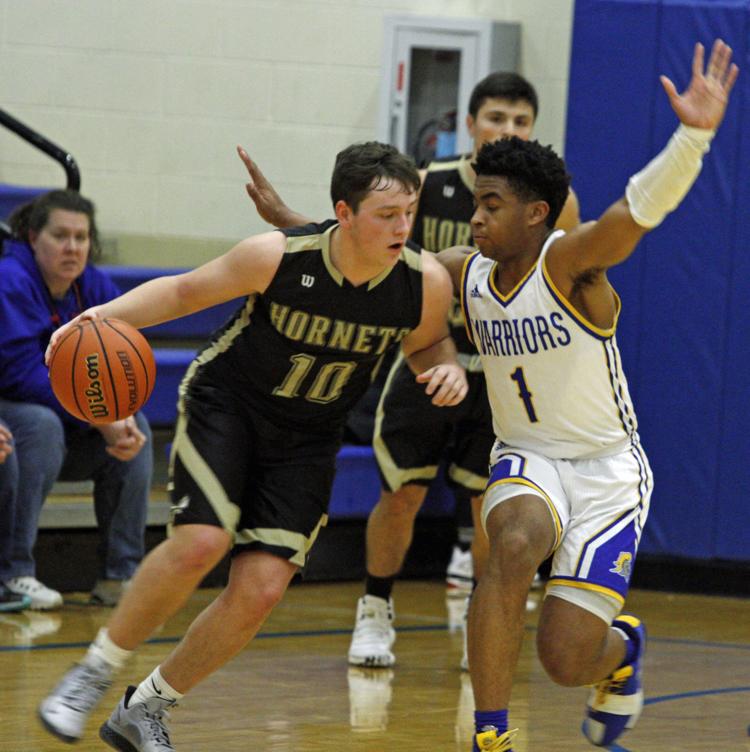 In that opening stanza, Conrad and Proctor combined for four layups. Then the stroke came from the outside with Caleb Doss and Ethan Carrier burying triples.
While CAI was feeling it, Henryville didn't linger far behind. Using long balls from Jayke Youell and Westin Allen, the Hornets kept the score within striking distance after one, trailing by seven.
"We were unselfish and the ball movement was really good," Kerberg said of the opening quarter. "We got the ball to the rim. I was happy offensively, but disappointed defensively. We didn't guard and I didn't think we guarded in our last game. I think that has been our identity this year. We need to follow the scouting report more closely."
The second quarter wasn't the prettiest for either on the offensive end. A pair of Youell triples, along with another Allen bucket, brought Henryville within six, 29-23. The Warriors led 30-23 at the break.
Out of the half, CAI clamped down defensively. Henryville was held scoreless for nearly six minutes. In that time, Conrad pumped in four points while teammate Christopher Ballew found a home on the opposite block, putting in a pair of bunnies.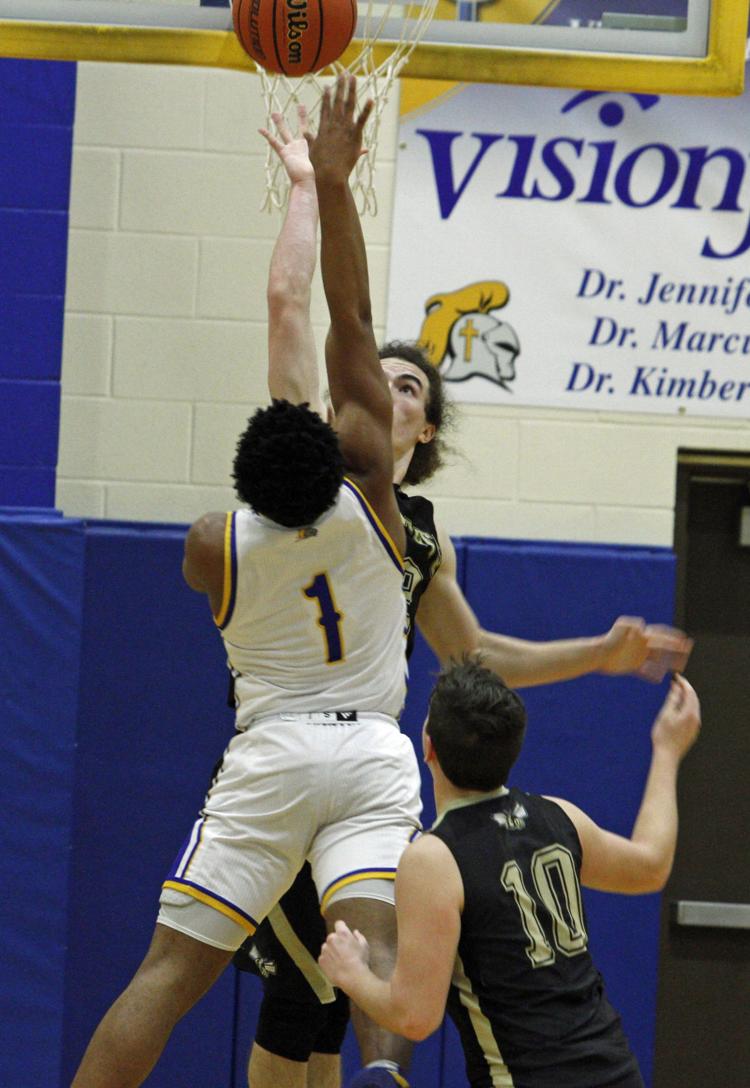 CAI's lead would climb to 42-24 until the Hornets hit a pair of field goals late in the third quarter.
"The biggest mistake we were making defensively was our lack of communication," said Kerberg, whose team led 42-29 after three. "You can't have a good defensive team if you aren't communicating. It was a better third quarter."
The final quarter was hotly-contested and up-and-down the floor, but the CAI lead was never threatened.
The senior-laden Warriors (12-7), who have won six of their last seven, were led by the 6-foot-8 Conrad, who pumped in a game-best 19 points. He also pulled eight boards.
Proctor finished with 13 points while Caleb Doss also reached double figures with 10.
For Henryville (7-12), Allen led the way with 15 points. Youell nailed three 3-pointers for nine points while Austin Contreras tallied eight of his nine points in the final quarter. The Hornets host Crawford County at 7:30 p.m. Saturday night.